Need a Getaway from Austin or perhaps San Antonio Texas? Getaway House Austin provides the perfect spots to relax and reset in nature.
Click Here for Glamping at Getaway House Near Houston
Between Austin and San Antonio is a paradise nestled in the Texas Hill Country near Wimberley. At Getaway House Austin, they offer ready-to-go cottages for a sense of camping with some of the comforts and amenities of a hotel or BnB. These Getaway Cabins in Texas have everything you need to enjoy the outdoors in peace or relax after a day exploring the region.
You may slumber quietly, prepare your favorite meals in the Texas getaway cabin kitchenettes, take a nice shower in the private bathroom, and cook over an open fire if you want. They are beneficial to your heart and spirit, allowing you to relax, regroup, and recharge after a hectic week.
Why Choose Glamping at Getaway House Austin?
Getaway House Austin may provide a lot more than just a place to stay. It allows one to get away from the city's hubbub, hectic job schedules, and never-ending obligations. The outpost allows visitors to live a life free of habit and to engage in continuous recreation. Staying in the outposts allows one to experience how it feels to slow down, roam around nature, and be amazed by anything and everything.
History of Getaway House Austin
Jon Staff, the company's creator, grew up in a small town in Minnesota. He abandoned it all to discover and comprehend nature, despite the pressures of his busy schedule. In the summer of 2015, he established Getaway outposts around the country close to metropolitan vicinities. The Austin Getaway House Outpost provides a wonderful natural retreat, inviting people to enjoy the weekend and holidays in the presence of their loved ones.
Safety at Getaway House Austin
By intention, all Getaway locations are tranquil and COVID-safe. All getaway cabins in Texas are 50 to 150 feet apart from one another. The Getaway cabins become socially isolated as a result of this. There is no front desk at the outposts. The simple check-in or check-out process eliminates the need for in-person contact. Getaway crews clean the cabins twice to verify that they are thoroughly cleaned.
The cabins of Getaway House Austin are compact. They range in size from 140 to 200 square feet. ANd you can choose from 1 or 2 beds. This is by design to keep you close to nature and allow yourself to really be in the moment. To remain away from technology, just the minimal necessities are offered. However, comfort isn't ever jeopardized.
There's no need to bring your camping gear with you. The cabin mattresses are warm and inviting. White linens and plush cushions are always provided. The blankets are warm and snuggly. Cabins for four people have two queen beds, one of which is in a small loft. Cabins feature wide windows as well to bring nature inside the cabin. From the bed, guests may enjoy beautiful views of the outdoors at all times.
Included in the Austin Getaway House Cabins:
Cellphone Lockbox
Queen Bed(s)
Hot Shower & Private Toilet
Shampoo & Conditioner
AC, Heat Stove, and Mini Fridge
Pot, Pan, and Dishware
Sink & Drinking Water
Salt, Pepper, and Olive Oil
Picnic Table and Chairs
Fire Pit and Grill Grate
Coffee or Tea on payment of a small fee
Extra Cabin Provisions
Getaway cabins include computerized lockboxes, making them completely secure. In the cabins, there are also landlines for phoning the field crew if necessary. On-site purchases of local firewood are also offered. Provision pricing is listed on lists in the cabins. Guests are welcome to utilize them. After checkout, Getaway House Austin delivers the tab.
Parking at Getaway House
In most situations, visitors may park their cars near their cottages. Parking places are around 150 feet distant from the cabins at certain outpost sites.
Activities near Getaway House Austin
Trek in the Woods
Blue Hole Park Trail Loop
This 1.6-mile walk is a fantastic circle for families and is located near the Blue Hole Regional Park bathing area. This is the perfect afternoon trek to catch up with family and friends, with the scent of cedar, oak, and cypress trees, beautiful blue water, and mulched pathways that are generally level. Make sure to call ahead and make reservations if you want to visit the swimming hole.
Cypress Creek Nature Trail
This 2.3 miles circular walk is suitable for all hikers and includes a river, which will fascinate any children. Novice mountain bikers will like this area as well.
Wine and Beer
Wimberley Valley Winery
Visit this winery for stunning views of the grounds and a delectable wine sampling. Dogs are welcome to accompany you, but they must be on a leash.
Middleton Brewing
The 10-barrel brewery features some great Hill Country-inspired brews that will give you a taste of the area. They also provide a large assortment of local wines and ciders to pick from.
Day Trips from Getaway House Austin
Jacob's Well
You should check out this artesian spring. Jacob's Well is at least 140 feet deep, containing underwater tunnels that can only be explored by skilled SCUBA divers. Swimming will be available here beginning May 1, 2020, although the well is always 68 degrees F, making it ideal for the warmest days of the year.
The Devil's Backbone
When you're looking for a picturesque drive, use Route 32 and look for the geological features known as "The Devil's Backbone." While it is among the most beautiful drives, there is a lot of local mythology concerning spirits that may haunt the region. Make a pit stop at The Devil's Backbone Tavern after you've completed your journey for a beverage and to hear more tales from the residents.
Booking Getaway House Austin
Click 'Book Your Getaway' to reserve a spot at the Getaway outpost. Then select an outpost and fill in the number of visitors, bedrooms, check-in and check-out information, cabin availability, and pay.
Checking In and Out
Check-in begins at 3 p.m. and continues until 3 a.m. The check-out time is 11:00 a.m. In the email confirming the booking, guests will receive the exact location of the outpost. In addition, you will get an email with the name of the cabin and your admission code. On the day of your arrival, we will additionally SMS you the customized code. When you arrive, enter the code on the door and sit back and relax. When it's time to depart, close the door and push the lock button.
Cancellations
For cancellations made up to 15 days before the reservation, Getaway will return the whole deposit. If you cancel your reservation between 8 and 14 days before your reservation, you will receive a partial refund. If you cancel your reservation during the first seven days, you will not receive a refund.
In Closing
Getaway House Austin is a bucket list item and many folks return time after time when they need a great quick reset from the city life. It is easy to get caught up in everyday life and Getaway House allows folks to get away from it all for a few days, reconnect with nature and a loved one and just enjoy life. Happy glamping!
You may also be interested in the New York Getaway House Properties or these other Texas Articles: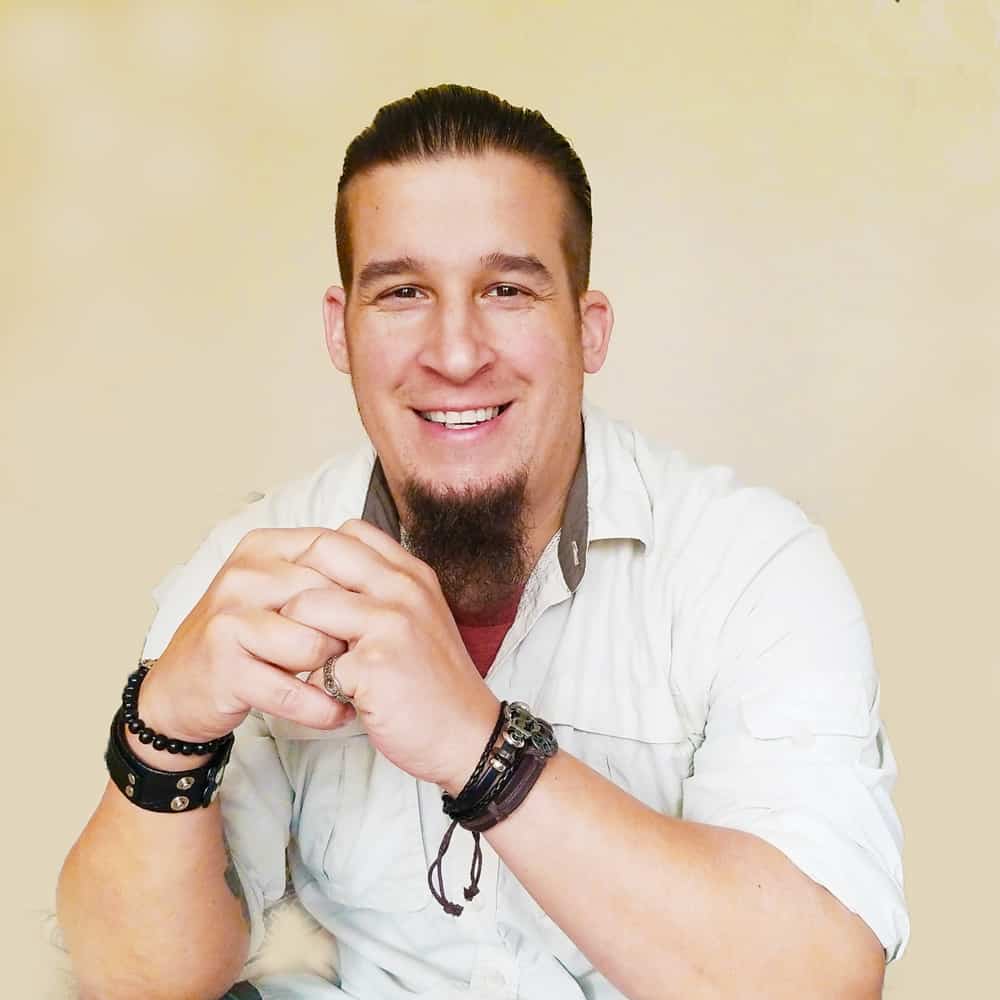 Full-time World Travel Writer who runs multiple websites and social media accounts. I have spoken at various conferences around the world. Some of my hobbies include adventure, fitness and new technologies. I am also a trekkie!