Getaway House Big Bear is the ultimate way to escape the hectic pace of daily LA society! These small, compact cabins are hidden away in the country, surrounded by breathtaking natural landscape and nature's noises. These California glamping cabins provide the right combination of comfort and isolation for a romantic getaway, a solo retreat, or an adventure with friends. Booking Getaway House Los Angeles allows you to reconnect with yourself and the environment around you.
Imagine you and your dog trekking around Big Bear's lovely pathways, soaking in sights of the beautiful lake and wildflowers and enjoying the calm of being surrounded by nature. After that, you return to your own private cabin to unwind in front of a roaring fire, snuggle up with a nice book, and let your troubles go away. This is just one of the numerous pleasures that await you when you rent a Getaway House Los Angeles glamping cabin.
The opportunities for adventure and leisure are boundless, with everything from shaded treks around Lake Gregory to magnificent sunsets from Keller Peak, to sleek coffee shops and tasty eateries in downtown Big Bear. The cottages provide amenities, towels, food, and even firewood for a warm fire. So, why delay? Reserve a Getaway House Big Bear Cabin near Los Angeles today and prepare for the trip of a lifetime!
Other Getaway Houses around the Country:
Why Choose Getaway House Big Bear near Los Angeles?
Getaway House Big Bear is a one-of-a-kind retreat for contemporary travelers looking for a connection with nature. The firm, which was founded in 2015, has built a network of small house cabins in peaceful settings around the United States. Each glamping cabin has massive windows with amazing views of the surrounding forests, making you feel as though you're sleeping beneath the stars.
Big Bear Getaway House Los Angeles offers the ideal combination of convenience and solitude, with settings approximately two hours from Los Angeles. You may travel to your cabin and leave the hustle and bustle of city life behind, or you can just spend the weekend in the woods.
The tiny house cabins are roughly 140-200 square feet in size and capture the spirit of compact living while focusing on comfort. Getaway House appreciates the importance of a good night's sleep, which is why their cabins are outfitted with large, comfortable mattresses. They've also installed a functioning bathroom, heat and air conditioning, and other contemporary conveniences to make your stay as pleasant as possible.
Getaway House is a one-of-a-kind fusion of glamping and camping. It combines nature's solitude and calm with the comfort and convenience of a deluxe getaway. You may cook over an open fire, read a book, or just enjoy the beauty of the great outdoors. So, whether you're an adventurous traveler looking for a real camping experience or a luxury tourist looking for a one-of-a-kind getaway, Getaway House has you covered.
What are Getaway House Cabins like?
The Getaway Houses are meant to give guests the best of both worlds by combining glamping with cabin living. You'll discover a pleasant getaway from the hustle and bustle of city life, with warm décor and all the conveniences you need.
Within each tiny house, you'll discover all the conveniences of home, such as a comfortable bed, a small table, a well-appointed bathroom, and a little kitchen outfitted with culinary basics, dishes, and utensils. There will also be fresh towels and potable water for your convenience.
Stepping outside your Getaway House will provide even more pleasure and relaxation. Each cabin includes its own private fire pit, grilling grate, picnic table, and chairs, as well as the opportunity to buy firewood.
Whether you're a voracious reader or just like being surrounded by nature's splendor, you'll find enough of entertainment and leisure to keep you occupied throughout your visit. So go ahead and unplug, relax, and truly immerse yourself in the woods' magnificence!
Other aspects of staying at Getaway House Los Angeles
The Getaway House cabins may sleep two people in one huge bed, with a few cabins sleeping four people in two loft-style beds. Because space is limited, these should be reserved in advance.
The Getaway House cabins near LA are open all year and include air conditioning and heating to make you comfortable no matter the season. Parking is easy, either in approved areas or just close to your cabin.
Dogs are welcome for an additional cost, however, the Getaway Houses do not have internet. You can charge your gadgets since there is power, but cell service may be restricted. It is suggested that you unplug from the internet and leave any high-powered equipment and hair dryers at home since the electric outlets are not designed for these products.
What to bring with you to Getaway Big Bear Glamping
Getaway Big Bear glamping cabins strive to make your stay as comfortable as possible by offering a variety of necessities such as towels, shampoo & conditioner, firewood, food, and even reading material.
You may, however, choose to bring your own stuff to make your stay more comfortable. The packing list contains clothes for both day and nighttime use, as well as pajamas and hiking gear. Sunscreen, a hat, and insect spray are advised, as are robust shoes for outdoor activities and comfortable shoes for about the cabin. You may also wish to bring your own books, games, and nice blankets to curl up with by the fire. Guests are also invited to bring their own food, beer, and s'mores ingredients to enjoy beside the private fire pit.
There is an additional cost for individuals traveling with dogs, but Getaway House supplies dog dishes, biscuits, and waste bags to make your pet's stay more pleasant.
Walks and Hikes near Getaway House Los Angeles
Because of its sweeping vistas and prime location, Keller Peak is an ideal location for watching the sunset. Getaway House Los Angeles is roughly 22 minutes' drive away from the location.
The Castle Rock Trail is the most well-known trek in the Big Bear area. It is a moderate trail that gives stunning vistas of the surrounding area, including Big Bear Lake. The distance to the Getaway House cabin is around 25 minutes.
Lake Gregory Trail is a 2.3-mile trail around Lake Gregory, which is a popular fishing spot and offers stunning views of wildflowers and gorgeous scenery. The trail is easy and dogs are allowed on a leash, with a small park and a drinking fountain bowl for dogs available along the way.
Another fantastic choice for nature enthusiasts is Heaps Peak Arboretum, which offers an easy 0.8-mile walk with lots of possibilities to learn about the surrounding trees and fauna. To completely immerse yourself in the natural splendor of the region, pick up a map at the kiosk before beginning the route. Dogs on leashes are also permitted.
Booking your Getaway Los Angeles Stay
Booking Getaway House Los Angeles is a quick and easy procedure. First, go to their website and choose Los Angeles as your destination; this will take you to Getaway House Big Bear. Following that, choose your desired dates and the number of people who will be staying. You may also specify if you will be bringing a dog and make any other requests.
After you've made your choices, go to the checkout page to finish your reservation. Enter your contact and payment details here. Make certain to thoroughly verify your booking information before confirming your reservation.
Getaway House Big Bear is quite popular, so book early, particularly during high vacation seasons. If you have any queries or issues regarding your booking, please email or call Getaway's customer support staff. They would gladly help you with any inquiries or concerns you may have.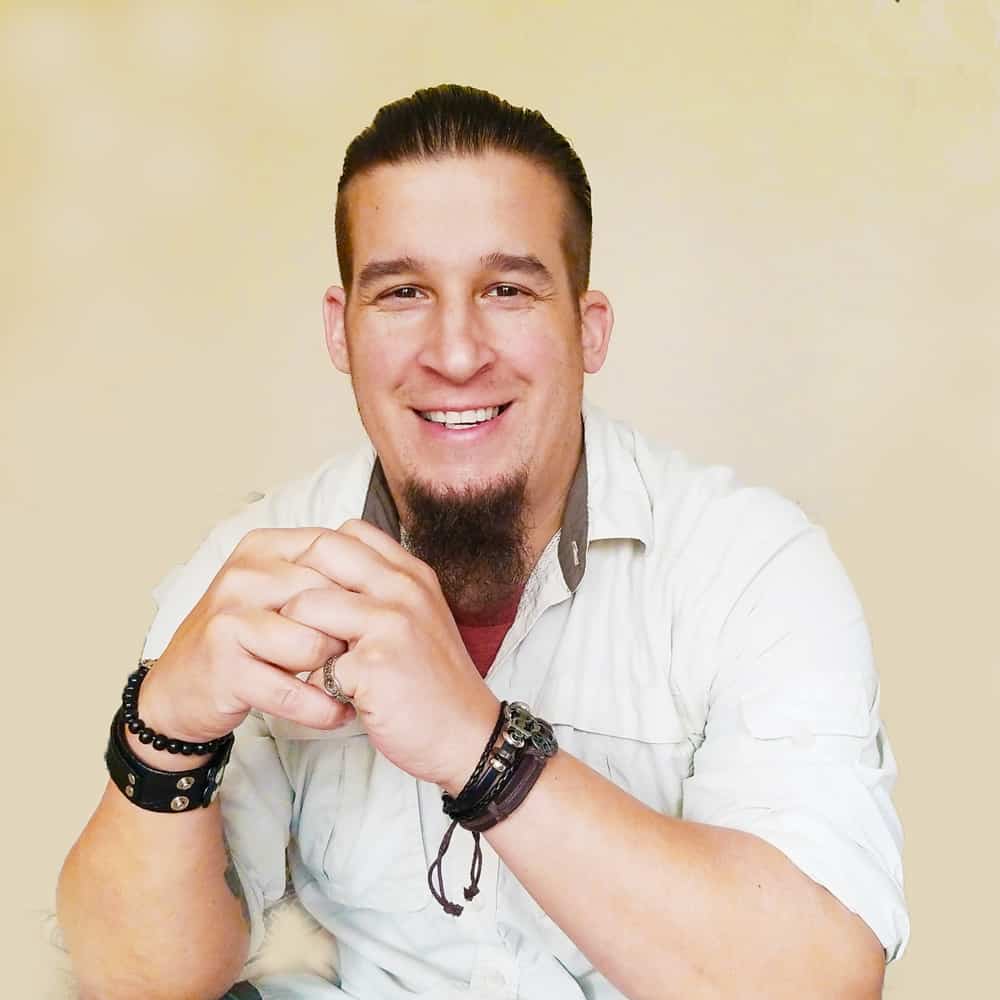 Full-time World Travel Writer who runs multiple websites and social media accounts. I have spoken at various conferences around the world. Some of my hobbies include adventure, fitness and new technologies. I am also a trekkie!