Looking to spend the weekend away from New York? Getaway House New York may be perfect!
New York is home to many beautiful getaways waiting for you to be explored. What could be more inspiring than exploring the woods, sitting around a campfire with loved ones, and having a good conversation!
Glamping New York delivers life's wonderful simple pleasures; sleeping in the lap of nature with no tent, no rocks under sleeping bags. The ready-on-call cabins exude the touch of camping comforts and luxuries.
Getaway House invites you to serenity and solitude with their Eastern-Catskills, Western-Catskills, and Machimoodus outposts. Nestled in nature these cabins are designed to be socially distant and are the ultimate escape in the COVID stricken world.
These weekend retreats let you sleep soundly, cook your favorite dishes in the cabin kitchenettes, enjoy a hot shower in the private bathroom, and cook on a fire pit. They are great for your heart and soul and let you unwind, reconnect, and rejuvenate.
Getaway House New York – Beliefs and background
Getaway destinations can offer much more than a destination. It lets one maintain a distance from the hustle bustles, busy work schedules, and relentless demands of city life. The outposts let the guests have a life without a routine, and enjoy continuous leisure. Staying in the outposts one can feel how it likes to slow down, wander amidst nature, and marvel at everything around. All these go a long way, and one can rest, rejuvenate, inspire, and be creative.
Its founder Jon Staff spent most of his childhood in rural Minnesota. Bogged down by the pressure of hectic schedules, he left everything to explore and understand nature. And in the summer of 2015, he founded Getaway outposts in the near metropolitan vicinities across the country. The New York outposts offer great escapes to nature luring people to savor the weekend and holidays for enjoying the exclusive company of their beloved ones.
Safe experience
Getaway outposts in Eastern-Catskills, Western-Catskills, and Machimoodus offer more than physical distant space in nature. They welcome the guests to serene surroundings with fresh air. The DNA of these outposts is the private and solitary experience amidst nature and it enhances the physical, emotional, and spiritual wellbeing.
All Getaway outposts are quiet and COVID-safe by design. All cabins are located 50 to 150 feet away from other cabins. It makes the cabins socially distant. The outposts do not have any front desk. Easy check-in or check-out process avoids in-person interaction. Getaway teams do 2 times thorough cleaning to ensure that the cabins are deeply disinfected.
Getaway staff members undergo regular training on COVID-19 cleaning practices as followed by industry experts. The team members wear personal protective equipment (PPE) like gloves and masks as per the state and local guidelines and when appropriate. Moreover, all cabins have private fire pits.
Getaway cabin sizes
Cabins at Getaway House New York are small in size. They measure from around 140 to 200 square feet. These are the brainchild of the Getaway team and include all that you need with going for excess. Only bare essentials are provided to stay away from technology. But comfort is never compromised. No need to carry your sleeping bags. The cabin beds are cozy and luxurious. They include white linens and fluffy pillows. The blanket provides warmth. Cabins for four persons have two queen beds including one lofted. Cabins also have large windows. Guests can have wonderful outside views from the bed.
The cabins also include:
Cellphone Lockbox
Queen Bed(s)
Hot Shower & Private Toilet
Shampoo & Conditioner
AC, Heat Stove, and Mini Fridge
Pot, Pan, and Dishware
Sink & Drinking Water
Salt, Pepper, and Olive Oil
Picnic Table and Chairs
Fire Pit and Grill Grate
Coffee or Tea on payment of a small fee
Security
Getaway cabins are equipped with digital lockboxes making them fully secured. Landlines are also there in the cabins for calling the field team if required. Insects and wildlife may be there in the cabins. Guests should take adequate safety measures for that. They should carry bug spray, maintain cleanliness, put foods away, and also secure personal items.
Provisions
Getaway always tries to make the stay of the guests easy and comfortable. All cabins have provisions that guests can purchase. Local firewood is also available for purchase on-site. Cabins have lists that include the prices of provisions. Guests can use them. Getaway sends the tab after checkout.
Water supply
Many outposts run off the city feed. Some cabins have a limited water supply of about 150 gallons. It should suffice thoughtful use for four nights. Limited hot water is also available in all cabins. It lasts for around 5 minutes. Guests have to wait for 30 minutes between uses for the regeneration of hot water.
Parking facilities
The guests may park their vehicle next to their cabins in most cases. Some outpost sites have parking spaces approximately 150 ft away from the cabins.
This is the place when you want an escape from New York City. It happens to be the first Getaway outpost in the Catskills. Located on the Catskill hills New York and nestled in the tranquil forests it lets you unwind and relax. It is only 2 hours and 30 minutes drive from New York City.
There are 62 cabins. Out of these, there are 50 one-bed cabins with a queen bed. These offer astounding natural views. The other 12 are two-bed cabins with queen bunks for the group.
Outdoor activities in Eastern-Catskills
You can explore the following places near your cabin
Mary Glen Trail: It is a moderately challenging trail only 30 minutes away from the cabin. It is also dog-friendly. The trail is 4.6 miles long and one can enjoy amazing views from Artist's Rock, Newman's Ledge. You can also look at the gorgeous North-South Lake or take a dip.
Kaaterskill Falls: Although a short 2.5 miles trek, it gets steep and rocky in some areas of the trail. One forgets everything when they reach the gorgeous waterfall. Dogs are also welcome here. It is around 25 minutes from the cabin.
Overlook Mountain Trail: You can reach there in about 35 minutes from the cabin. The trail is 4.8 miles and takes about 3 hours. It is a moderate trail. When you reach the top the stunning view from there relieves you of the climb you had. You can see some old ruins at the summit and can visit the Buddhist temple either at the start or at the end of the hike.
Mountain Top Arboretum: It is about 30 minutes away from your cabin. The garden boasts a multitude of trees and plants. The trail passes through forests, meadows, wetlands. Plenty of local birds is also there.
Recent Review:
"I had a great experience at Getaway, the cabins were clean, comfortable, cozy and efficient with everything that we needed, the staff were readily available with any questions I had."
It is located in Roscoe, New York, and is the second getaway outpost in Catskills. Full of outdoor activities, it makes a great escape from New York for short weekend trips and weeklong holidays as well. The place offers stunning mountain views. It is only 2 hours drive from New York City.
It boasts 36 cabins. Out of these, there are 28 one-bed cabins with a queen bed. These offer astounding natural views. The other 8 are two-bed cabins with queen bunks for the group.
Outdoor activities in Western-Catskills
Catskills has 98 peaks formed by waterways and deposit of sediments. One can do the following activities there.
Pepacton Reservoir: It is only five minutes away from the outpost. It is located between the Cherry Ridge Wild Forest and the Delaware Wild Forest. Enjoying an afternoon on the shores of the reservoir with your loved ones delivers an unforgettable experience. One can do fishing and boating there against a permit between Memorial Day and Columbus Day. Swimming is prohibited.
Pelnor Hollow Trail: This out and back trail is sort but it offers an amazing view of the ridge in the Delaware Wild Forest. The trail covers a distance of 2.4 miles and has moderate difficulties. One can reach there in about 9 minutes from the cabin and can take their dog.
Huggins Lake Trail: It is about twelve minutes from your cabin. This trail is perfect for hiking with families. One can go there to cool off in months.
Trout Pond and Mud Pond Loop: It takes about 15 minutes to reach and has moderate difficulty. One can get beautiful views of the area while negotiating the 7.5 miles long trail. The area happens to be one of the best places for trout fishing. Dogs are also allowed here.
Recent Review:
"It's such a great place to get away from the buzz and noise of city life, and be alone with nature and your thoughts. What great time to self-reflect and relax our eyes from constant screen time."
It is a new Outpost in Moodus that opens for winter. The outpost has brand new cabins nestled in picturesque hills and dense forest with giant trees all around. One can access the Connecticut River valley including the Bear Brook State Park. It is accessible from both New York City and Boston. It takes 2 hours 30 minutes from New York City and 2 hours from Boston to reach there.
The outpost has 45 cabins. Out of these, there are 33 one-bed cabins with a queen bed. These offer astounding natural views. The other 12 are two-bed cabins with queen bunks for the group.
Outdoor activities in Machimoodus
Getaway Machimoodus outposts are located in a bustling town and offer many things. One can explore the following while at the Machimoodus outposts.
Barrington Living History Farm: it is only 30 minutes away from the outposts and lets you have a glimpse of 19th-century rural life.
East Haddam Dog Park: It takes about 8 minutes to reach there. You can allow your pup to run free and uniquely reconnect with nature.
Salmon River Trail Loop from Comstock Bridge: You can reach there in about 10 minutes from your cabin. The Trail extends to 6.5 miles with moderate difficulty. It delivers amazing views of the river with several picnic-perfect spots. One can also have a glimpse of a covered bridge, one of the last remaining in Connecticut. You can bring your dog here.
Machimoodus State Park: It is only 2 minutes from the outpost. It has an area of 300 acres boasting meadows, woodlands, and amazing vistas. The Machimoodus State Park Trail covers 2.0 miles and has moderate difficulties. It is an ideal place for hiking along the Salmon River. You can take your dogs there.

Recent Review:
"So relaxing and private with everything you need. Sitting out by the fire and looking up at the stars, it doesn't get better than that. It should definitely be a regular retreat to relax and unwind."
How to book
To book the Getaway outpost, click on 'Book Your Getaway'. Then choose outpost and fill in the number of guests, no of beds, Check-in & Check-out details, availability of cabins, and pay.
Checking in & out
Check-in begins at 3 p.m. and continues until 3 a.m. The check-out time is 11:00 a.m. In the email verifying the booking, guests will receive the exact location of the outpost. In addition, you will get an email with the name of the cabin and your admission code. On the day of your arrival, we will additionally SMS you the customized code. When you arrive, enter the code on the door and sit back and relax. When it's time to depart, close the door and push the lock button. We do not have any arrangements for early check-in or late check-out due to COVID procedures.
Cancellation and rescheduling
Getaway makes a full refund of the deposit for cancellations made up to 15 days before the reservation. Partial refunds are made if the book is canceled 8 to 14 days before reservation. No refund is possible if bookings are canceled before 7 days. For any rescheduling of the dates, Getaway will cancel the original booking as per the canceling policy.
How long guests can stay
Guests have to book for two nights minimum for weekend bookings. Friday nights are also included in Weeknight packs. Guests can stay for a maximum of seven nights.
Let's go off the grid! Happy outing!
Check out Glamping the Adirondacks
Looking for a Getaway House Near Austin or San Antonio? Maybe the Houston Getaway House?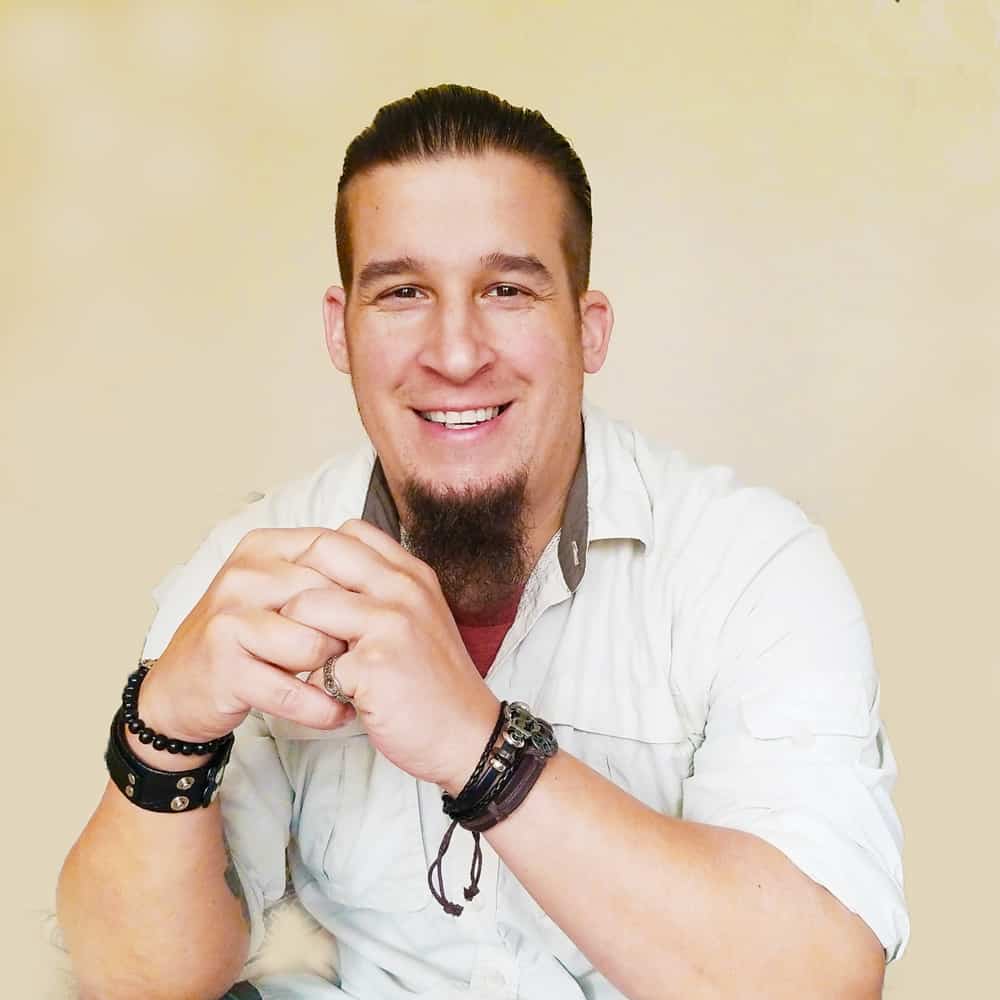 Full-time World Travel Writer who runs multiple websites and social media accounts. I have spoken at various conferences around the world. Some of my hobbies include adventure, fitness and new technologies. I am also a trekkie!