Camping offers an experience like none other. The calm and serenity that comes with immersing yourself in nature allow you to truly disconnect from the craziness of the world and reconnect with yourself and your family. You fall asleep to the natural sounds of a babbling brook or owls on their nightly hunts. When you wake up, you do so slowly, on your own time. You enjoy a cup of coffee by the fire while your breakfast cooks and when you take a deep breath in, you feel at peace. But let's be honest – camping in a tent can be, well, uncomfortable to say the least. That's where Teepee Camping in Texas comes in! It is a great Texas Glamping option. Enjoy everything traditional camping has to offer with the comforts of home.
From the outside, these look like traditional Teepees, but on the inside are all of the amenities to keep you comfortable, most importantly, a bed! Imagine the magic of falling asleep in nature on a comfortable bed, waking up feeling refreshed and rested to enjoy your morning coffee and adventures. Nothing can beat a good night's sleep and traditional camping can make that difficult to achieve. Get the best of both worlds with Teepee Camping in Texas.
Even more importantly, these Teepee accommodations present the opportunity to appreciate an essential part of indigenous culture, which will help to continue to promote understanding and help us to preserve the importance of their lifestyle. We've compiled a list of our top recommendations for all of your Teepee Camping in Texas dreams! From Teepees that sit right next to the water to off-the-grid desert camping, you will find the perfect getaway for you and your family.
More Texas Glamping Articles:
Houston Getaway House Glamping
List of Texas Glamping Spots for Teepee Camping in Texas
---
You may not know just how fully loaded this Teepee is from the outside, but once inside, you'll see that it has a/c, queen beds, and a private bathroom. What's more, you're situated right on Geronimo Creek! This Teepee can sleep up to 6 people, but what's even better, is if you want to have a family reunion, or maybe just spread out a little more, you can rent multiple Teepees near each other. There's a shared hot tub on the property, as well as lots of lawn games for the whole family! There's even an indoor gaming room. Enjoy a book and a cup of tea by the creek while the kids play in the game room. How perfect is that?
The Spirit Warrior Tipi is the perfect getaway for two! You will be cozy in this small Tipi equipped with a queen-size bed. Fall asleep to the sounds of the woods and animals around you. You will be truly immersed in nature here. The property offers a shared bathroom, swing set, games, and a true Texas experience on the farm. Enjoy wifi and a TV inside your Tipi or have a cup of coffee with the Keurig. When you've eaten breakfast, explore the property and all of the farm animals it has to offer!
Spacious accommodation for up to 4 guests, the Driftwood Tipi offers a unique glamping experience. Enjoy a private bathroom and grill, a king-size bed and 2 twin beds, and a kitchenette complete with all of the essentials. It is important to note that this Tipi does not offer a/c, but does have a fan. For an additional fee, you can bring your furry friend along for the adventure! The best part about this Tipi's location is its proximity to fun activities to do including Fall Creek Vineyards and Blue Hole Regional Park.
Bring the whole family and sleep comfortably in this Tipi! Included are multiple queen beds, a kitchen, and a fully furnished living space inside the Tipi. The private bathroom and shower are just outside the Tipi in a separate building. The water of the Guadalupe River is a beautiful, clean blue, perfect for wading in on a hot Texas day. Or go tubing down the river for a relaxing activity with the family. Once you're downplaying in the river, you can enjoy the community space that boasts a TV, a poker table, a ping pong table, and more!
The ideal space to stargaze and disconnect from the world for a little, the Arrowhead Tipi Resort is the perfect place to camp in style. This stylish Tipi includes a sleeping room for up to 6 people and a/c & heating systems. There is a shared bathhouse and towels, but make sure to bring your own toiletries with you. Enjoy a beverage on the shared deck, and grill your dinner around the campfire. When you need a nap, try the hammock by the water for a peaceful drift into sleep. There's nothing more peaceful than a great nap in the hammock!
Want the real experience of camping but don't want to pitch a tent and sleep in a sleeping bag? Then the Rancho Tipi is perfect for you and one guest. A simple setup with a double bed inside, this off-the-grid experience will allow you to say you truly camped (but with a good night's sleep)! There are porta-potties right outside the Tipi, as well as a campfire, local hiking trails, and a stream to enjoy. Make sure to pack your own food, water, and bed sheets for the best experience. There's no easier way to immerse yourself in nature than staying at the Rancho Tipi!
Experience the unmatched beauty of West Texas on this 30-acre property. The Dark Sky Tipi includes a queen-size bed and 2 futons, so you and up to five guests can sleep comfortably. A shared kitchen and luxurious bathroom are only a step away from the Tipi and all of the other amenities you need are inside the Tipi like a kitchenette and a TV. Enjoy the beautiful sky and stargazing, a perfect experience for anyone surrounded by city lights. Included is a private patio with a hammock. Imagine sitting in the hammock at night and becoming part of nature while the sky changes and the stars shine bright above you.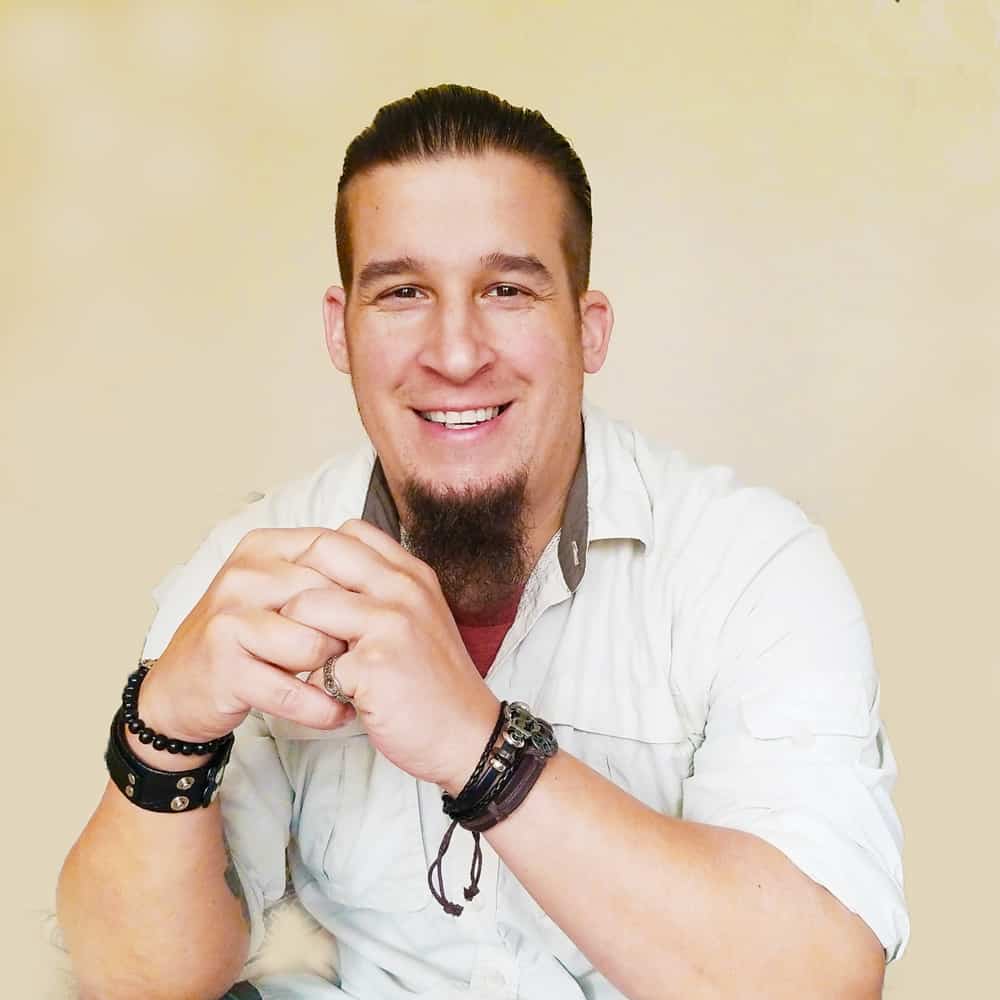 Full-time World Travel Writer who runs multiple websites and social media accounts. I have spoken at various conferences around the world. Some of my hobbies include adventure, fitness and new technologies. I am also a trekkie!