Do you want to get away from Houston, Texas? Getaway House Houston offers the ideal setting for unwinding and recharging in the great outdoors for Glamping in Texas.
A wonderland tucked in the Brazos Valley in Navasota, TX, which is near historical sites, family farms, and Lake Conroe's 150 miles of shoreline. Getaway House Houston provides convenient cabins that mix the sense of camping with the comforts and amenities of a resort or bed & breakfast. These Texas Getaway Cabins have all you need to relax from a day of touring the region or to quietly experience the beauty of nature.
Getaway House Houston allows you to sleep well, make your favorite dishes in the Texas hideaway cabin kitchen, clean up in your own restroom, and grill above an open flame if you so choose. The cabins and nature are good for the body and soul, as they help you to unwind, refocus, and recover after a long workweek.
Other Getaway House Articles
Why Choose Glamping at Getaway House Houston?
Getaway House Houston could offer far more than a shelter. It helps somebody to escape the metro's hustle and bustle, stressful work commitments, and never-ending commitments. Guests to the outpost can enjoy a life devoid of routine and indulge in constant leisure. Being in the outposts lets you feel what it's like to slow things down, wander through the wilderness, and be astonished by everything Mother Earth has.
History of Getaway House Houston
The company's founder, Jon Staff, was raised in a tiny Minnesota village. Despite the demands of his hectic schedule, he abandoned everything to explore and understand nature. He opened Getaway locations around the country in the summer of 2015, near to main towns. The Houston Getaway House Outpost is a beautiful natural getaway where individuals may spend their long weekends with their loved ones.
Safety at Getaway House Houston
All Getaway sites are peaceful and COVID-free by design. The distance between each of these vacation cabins in Texas is between 50 and 150 feet. As a result, the Getaway cottages remain socially isolated. The outposts do not have a front office. In-person communication is not required because of the quick check-in or check-out procedure. The Houston cabins are serviced multiple times by the getaway teams to ensure that they are fully sanitized.
Getaway House Houston Cabins
Getaway House Houston cottages are small. Typically between 140 and 200 square feet in area. You can select between one or two beds. All of that is done on purpose to retain you connected to nature and to truly present in the experience. Allowing you to stay away from screens, just the bare essentials are provided. Comfort, on the other hand, is never compromised.
You won't need to carry any of your camping gear. The cabin mattresses are comfortable and toasty. There are usually white linens and soft couches available. The blankets are cozy and toasty. Two queen beds, one of which is in a tiny loft, are available in four-person cabins. Wide windows are also included in the cabins to allow nature inside. Visitors may always enjoy lovely views of the environment from their mattresses.
Included in the Houston Getaway House Cabins:
Cellphone Lockbox
Queen Bed(s)
Hot Shower & Private Toilet
Shampoo & Conditioner
AC, Heat Stove, and Mini Fridge
Pot, Pan, and Dishware
Sink & Drinking Water
Salt, Pepper, and Olive Oil
Picnic Table and Chairs
Fire Pit and Grill Grate
Coffee or Tea on payment of a small fee
Extra Cabin Provisions
Computerized lockboxes are included in Getaway cabins, making them entirely safe. Also there are phone lines in the cabins for contacting the field personnel if needed. Local firewood is also available to buy on-site. The cost of provisions is posted on a sheet in each cabin. They are available for use by visitors. Getaway House Austin Houston will provide the bill after you've checked out.
Parking at Getaway House
In most cases, tourists are able to park their automobiles close to their villas. At certain outpost sites, parking spaces are around 150 feet away from the cottages.
Activities near Getaway House Austin
Trek in the Woods
Lake Somerville State Park & Trailway
Very beautiful place for a hike. Calm water sounds and shady areas with trees and grass. Not a lot of people and it is extremely peaceful. Get a map at the office which is extremely helpful for the different hiking locations
Fort Boggy State Park is a 1,847-acre state park located between Leona and Centerville in Leon County, Texas. Swimming, hiking, mountain biking, canoeing, kayaking, and fishing are all available in the park.
Brazos Valley Wineries
Messina Hof Winery
Messina Hof is a Texas-based winery founded in 1977 by Merrill and Paul Bonarrigo, making it the state's third oldest winery. The winery's name is a combination of Messina, Sicily, and Hof, Germany, the hometowns of Paul and Merrill Bonarrigo.
Windy Winery
Windy Winery has developed high-quality wines that range from robust to fruity and some are wonderfully subtle. August and Linda Meitzen are true to the region's history and are owner-operators with an ancestral heritage that dates back to the Country of Texas in 1837.
Other Sites near Getaway House Houston
There are plenty of animals to feed, including giraffes, as well as plenty of sights to see. The Aviary is a fantastic place to visit. Don't forget to get the bird sticks from the gift store!
Brazos Valley Museum of Natural History
Archaeology, botany, conchology, cultural history, geology, mammalogy, ornithology, and paleontology are all represented in the Brazos Valley Museum of Natural History.
Booking Getaway House Houston
Click 'Book Your Getaway' to reserve a spot at the Getaway outpost. Then select an outpost and fill in the number of visitors, bedrooms, check-in and check-out information, cabin availability, and pay.
Checking In and Out
The check-in period begins at 3 p.m. and ends at 3 a.m. 11:00 a.m. is the check-out time. Guests will get the precise location of the outpost in the email confirming their reservation. You will also receive an email including the name of the cabin as well as your admittance code. We'll also send you the personalized code through SMS on the day of your arrival. Enter the code on the door when you arrive, then sit back and relax. Close the door and press the lock button when it's time to leave.
Cancellations
Getaway House Houston will refund the entire payment for cancellations submitted up to 15 days before the reservation. You will receive a partial refund if you cancel your reservation between 8 and 14 days before your reservation. You will not be refunded if you cancel your reservation during the first seven days.
More Texas Glamping Articles
Amazing Texas Treehouse Rentals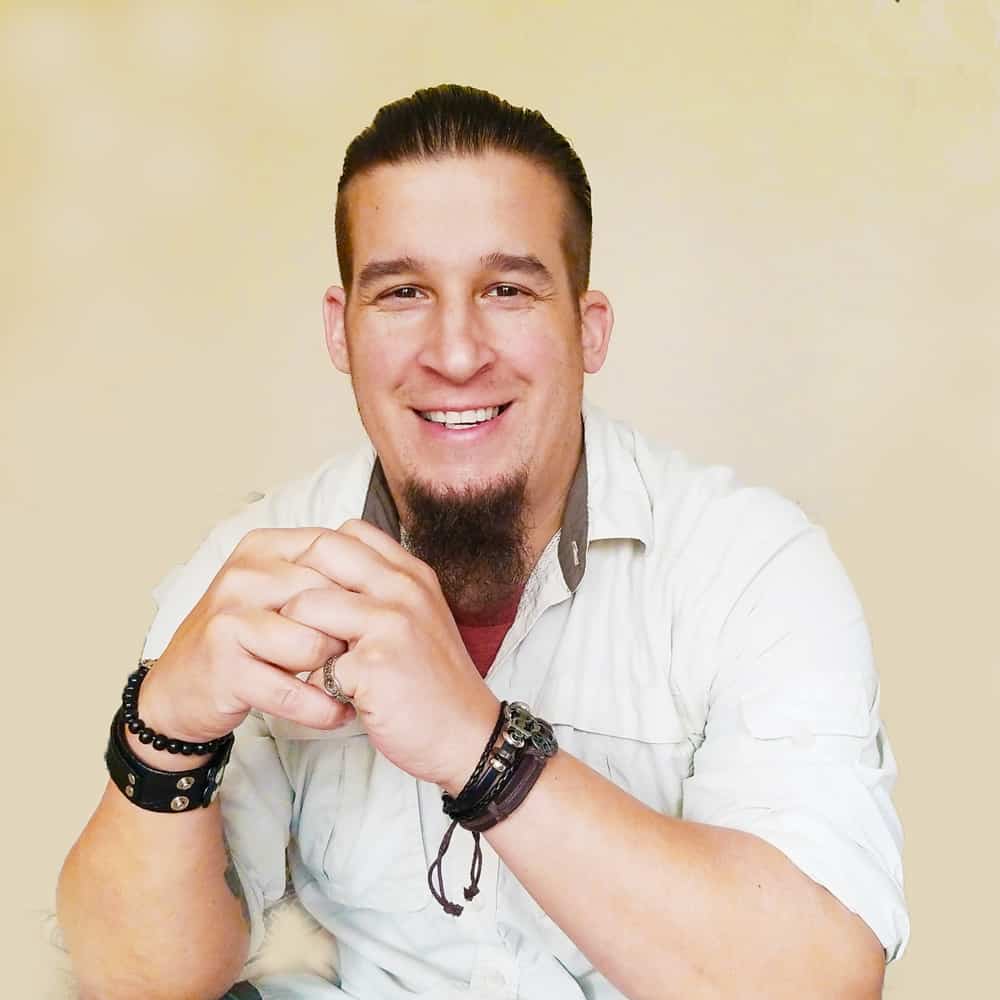 Full-time World Travel Writer who runs multiple websites and social media accounts. I have spoken at various conferences around the world. Some of my hobbies include adventure, fitness and new technologies. I am also a trekkie!