Norfolk is a region of England just northeast of Cambridge. This English county has over 90 miles of beautiful coastline with wonderful seaside towns and resorts It also consists of gorgeous rural countryside with tons of outdoor activities, historical sights and towns to explore. Glamping in Norfolk is especially rewarding as you get to enjoy the marvelous nature and landscape without compromising on more luxury amenities.
There are some great Norfolk Glamping spots you can use as a home base for adventuring and exploring the region like luxury tents and yurts, shepherd huts in Norfolk and Norfolk glamping pods. We have created a list of our top sights for Glamping Norfolk below. Browse through and we hope it will help guide you for your next UK Glamping getaway.
Other popular UK Glamping Articles:
Yorkshire Glamping pods and more
The Best of Peak District Glamping
Luxury Camping and Glamping in Kent
---
Gingerbread Yurts Norfolk
Location: East Dereham, UK
Located in a beautiful woodland garden, this Norfolk Yurt has all the luxuries you need to keep you comfortable while exploring the Norfolk region. A perfect romantic getaway spot with a wood stove, small kitchen, BBQ and firepit. You can also enjoy a private shower room and washroom.
Recent Review: "Gorgeous luxury yurt in woodland. There was so much attention to detail here! The showers were excellent too, very modern, super clean and hot. Bbq was clean and shiny as well. Hosts were very attentive and thorough."
The Oaks Shepherd Huts in Norfolk
Location: Colkirk, UK
At Oaks Glamping in Norfolk you have a couple Norfolk Shepherd Huts to choose from. Jasper's Shepherds Hut is great for two people. It is set in a garden that you can explore or sit with a cup of tea or coffee. The hut features a double bed, private bathroom, kitchen sink, toaster and kettle.
Another option is Rubie's Shepherds Hut, which has similar features and also has access to the beautiful garden for relaxation and an evening drink. Enjoy the outdoor BBQ and firepit as well for those lovely evenings of stargazing with the sounds of nature around you.
Recent Review: "The area was really lovely and so relaxing. Inside the Shepard's hut was really well planned leaving enough space while still having a bed and everything you need! If you would like a relaxing peaceful stay not far from a small town & the seaside this is just perfect. They are very welcoming of dogs too! Emma and Dave were really lovely hosts and we will hopefully be staying again! :)"
Wingfield Escapes Glamping in Norfolk
Location: Diss, UK
Luxury Tent Glamping in Norfolk is on the menu at Wingfield Escapes. Each tent features an equipped kitchen and private bathroom. You get access to a BBQ, the Garden and outdoor sun terrace. The safari tents have all the comforts of home including electricity, wood burner and dining area. If you forget something, they do have a shop on the property to buy some goods, plus a lovely gym to stay fit and healthy during you stay.
Recent Review: "The safari tent is absolutely top notch! Simon and Danielle have really provided everything that you might need. It's also the cosiest bed you will ever stay in. It was cold at night when we stayed but we had plenty of logs and the woodburner was going a treat! Super cosy 🙂 They really cater for dogs too. Our golden loved it."
Glamp and Tipple Norfolk Glamping with Hot Tub
Location: Great Ellingham, UK
Enjoy Glamping in Norfolk with Hot tub in these bell tents just 36km from Bury Saint Edmunds and 22km from Norwich. Each glamping tent has a double bed and sleeper sofas. The tents are erected on wooden platforms with a covered kitchen area and covered private hot tub room. Enjoy a BBQ and Firepit on clear nights for stargazing. Everything you need is provided. Curl up to the provided wood burner with a cup of hot chocolate before bed!
Recent Review: "The staff were lovely they have thought of absolutely everything possible the hot tub was just so relaxing and was hot ready for our arrival , the tent is huge and has everything , lights , heating , cutlery etc All the small details make it just perfect . We will definitely be back 🙂 "
Lanterns Shepherds Huts Glamping Norfolk Coast
Location: Happisburgh, UK
If you are looking for huts for Glamping Norfolk Coast, then this may be the spot for you. These Shepherd Huts have access to a lovely garden and provide a double bed and sofa bed, flat-screen TV and a private bathroom. You can cook some pretty good meals with the stovetop, microwave and fridge as well. A great spot for a couples getaway. There is free WIFI and Norwich is only 26km away, making it a quick weekend trip.
Recent Review: "Nicely equipped, super bathroom and shower, comfortable bed, great underfloor heating, very responsive and helpful hosts, peaceful location."
Lily Pad, Kingfisher and Foxglove Norfolk Glamping Pods
Location: Thetford, UK
Take a look at Holiday Cottages near Thetford and you can find some awesome glamping spots in an absolutely beautiful area. We have narrowed down some great choices for your next trip to the region. The Lily Pad is romantic hut right on a private lake with a sunken in hot tub to enjoy. Take strolls along the river Thet or the Thetford Forest. It has an open floor design and all the amenities one might need.
The Kingfisher is also located near a lake with easy access to the English Countryside. Lots of unique details and decorations in this hut with a wonderful wooden deck to enjoy a cup of coffee, tea or to fish off of. You can definitely make some great memories with a loved one here.
The Foxglove is small lodge located near Thetford with access to a 1 acre lake for fishing, a river for relaxing strolls and near the Thetford Forest for woodland walking. This tiny home has lots of amenities to keep you stay comfortable and the property is so peaceful, time will feel as if it is standing still.
Recent Review: "Cosy shepherds style hut in a great location overlooking fishing lake. Adequately equipped and other than food had everything we needed for a relaxing week. Dog friendly site and welcoming hosts. Good woodland walks nearby and Thursford Forest within easy reach. Good pubs in village and chip shop gives very generous portions. All in all a great find."
The Little Norfolk Shepherds Hut
Location: Rushford, UK
This is a good spot to base yourself for exploring Norfolk as it is fully equipped and located in the quintessential English town of Rushford. The town has more horses than people which makes staying here quite relaxing and perfect for a city reset. Enjoy the hut with a double bed, kitchen, full bathroom and relaxing hot tub. You won't want to miss out on this one.
Recent Review: "We had an absolutely fab time! The finish and attention to detail on the hut far exceeded our expectations, just beautiful and a perfect UK getaway. The hot tub and outside space is just what you need to wind down and relax and great cooking facilities to have a night in with your partner! Thank you for a memorable stay!"
Wild Luxury Glamping in North Norfolk
Location: Hunstanton, UK
Wild Luxury is quite a unique stay for Glamping in North Norfolk. You have a few options for accommodations from the private Hideaway Camp, the Seaside area of Thornham Bay or the group glamping area of Wild Camp. This is a perfect place for groups or large families. Considered one of the top North Norfolk Glamping spots on the coast. Luxury tents and amenities and access to remarkable scenery and beaches; what more could you ask for? You will want to book well ahead of time as this Norfolk Glamping resort fills up fast.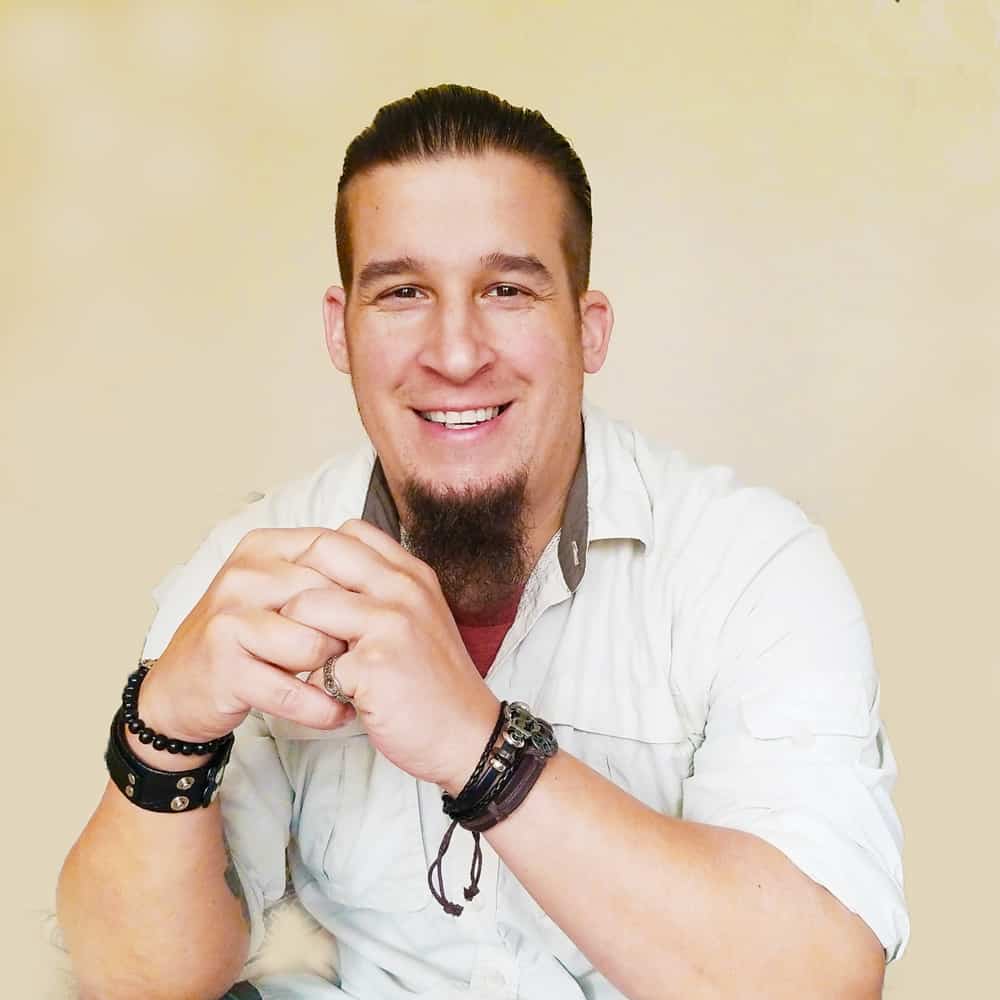 Full-time World Travel Writer who runs multiple websites and social media accounts. I have spoken at various conferences around the world. Some of my hobbies include adventure, fitness and new technologies. I am also a trekkie!