The Peak District in England is one of the most beautiful and sought-after areas for UK road trips, UK hiking and UK getaways in general. It is also one of the top locations for Glamping in the UK. Glamping Peak District is a remarkable way to reset from the hustle and bustle of London or a unique way to visit and explore the surrounding area while on holiday.
The area gives a multitude of places to visit including Dovedale valley with its famous stepping stones. You can head to the park's southern area and see White Peak or if you head north you can witness dramatic ridges and plateaus like the Dark Peak and Kinder Scout. There are countless scenic walks and hikes along with dozens of small villages, manors and castles to tour.
You may also like:
Quirky Glamping New Forest England
Dynamite Forest of Dean Glamping
Where to stay while Glamping Essex
6 Top Spots for Glamping in Brighton, UK
All About Glamping Ireland Guide
---
Top Glamping Peak District Sites
Location: Alstonefield, England
Best For: Solo, Couples, Groups, Walkers
This beautiful little barn in the countryside is perfect for country walkers who need a place to crash for the night. If you are looking for a more rustic way of glamping, this is perfect. You will need to bring your own gear though as this is just a warm shelter for the night with minimal facilities.
It does have heating via a wood-burning stove, an area to set up your cooking supplies and a washroom with a toilet and sink. There is no electricity or Wifi so make sure you bring everything you need for the night.
---
---
Location: Chatsworth, England
Best For: Solo, Couples, Small Family, Groups
Towering 400 feet over Chatsworth's House, this hunting tower is at the edge of Stand Wood. Completed in 1582 for Bess of Hardwic this glamping castle of sorts gives a truly unique experience.
Near the tower is a small stone outbuilding that provides additional accommodations for groups that wish to stay here. The tower consists of 2 bedrooms and 2 bathrooms plus a full kitchen and living area. A spiral staircase ascends you to each level. Wifi is available and it does include parking. Book now and be a prince or princess for the weekend.
---
Location: Quarnford, England
Best For: Solo, Couples
The luxury glamping bell tent is a perfect place for a couple or solo adventurer to explore the Peak District National Park. The glamping tent provides amenities like a king-sized bed, fairy lights, a large deck with views and a daily breakfast hamper delivered to the tent.
You also get access to shared washrooms with luxury bathtubs and a huge shower. There is a rustic kitchen for all your cooking needs during your stay.
---
Location: Leek, England
Best For: Solo, Couples
The Swallow Glamping Barn is located with a view of the village of Butterton. A two story accommodation with a bedroom for 2 upstairs and a kitchen, living room, shower room and private terrace downstairs.
Upon arrival you will be greeted with Luxury Faith in Nature toiletries, free range eggs and homemade bread with cookies. On the property you will also find a sauna and small gym to use. Feel free to explore the 4 acres of paddocks as well.
---
Location: Buxton, England
Best For: Solo, Couples
Create a memorable getaway in this luxurious Mongolian glamping yurt in the Peak District. Complete with a King sized round bed, handmade furnishings, kitchen and BBQ, Egyptian cotton linens and fluffy dressing gowns.
Enjoy the amazing views of the Derbyshire hills and relax in your own private hot tub. Showers and toilets are just a short walk away if you do not want to use the provided composting one at the yurt. Enjoy Glamping Peak District in style!
---
Location: Stoke on Trent, England
Best For: Solo, Couples
The Lavender and Bee Glamping Hut gives stunning views across the Manifold Valley. It provides all the luxuries you could want including an outdoor kitchen, en-suite shower room with copper sink, toilet and organic toiletries. The bed has super-soft goose down toppers and duvets.
Outside you have a BBQ pit with kitchen and lighted deck for amazing evening dinners. Relax in a wood fire hot tub and enjoy a complimentary delicious breakfast basket in the morning.
---
Location: Birchover, England
Best For: Solo, Couples
This accommodation is a handcrafted glamping cabin built on the top of Eagle Tor and situated between massive boulders with epic views across the valley. Create a full glamping UK holiday with a wood fire hot tub on the deck, an outdoor shower, a composting loo in an outbuilding and glass roof for star gazing in bed.
There is an outdoor cooking area with supplies and a fire pit for roasting marshmallows as well. All of this is on 15 acres to explore so bring some trainers and a torch as it can get very dark quickly. Cell service is usually pretty good on the hill.
---
Location: South Yorkshire, England
Best For: Solo, Couples
This glamping hobbit home has a big one room layout with a shower room and a loo. This place is designed to unplug. No WiFi or TV but endless walks, games, puzzles, reading and music in store for you.
You sleep in a comfortable sofa bed and the place is heated by a wood burning stove. It is only five minutes from Sheffield and the Peak District with available walks without driving and some wild swimming close by.
---
Location: Derbyshire, England
Best For: Solo, Couples
Secluded in a paddock shepherds hut is a perfect place to experience Glamping Peak District in style. Included are comforts like a microwave, toaster, kettle, sink with hot water, stove top, gas BBQ and a deck.
The hut is heated by a wood stove and there is toilets and showers a short distance away. A village with a store and two pubs is just one mile away. The famous spa town of Buxton is just 5 miles away. Enjoy the whole country life with deer, goats, sheep and more nearby the hut.
So if you are itching for a weekend getaway and want to inhale the fresh air and get amazing views, try Glamping Peak District, you will not be disappointed. It gives the best experience to unwind and reset by being nestled within nature with the comforts of home while exploring an amazing landscape.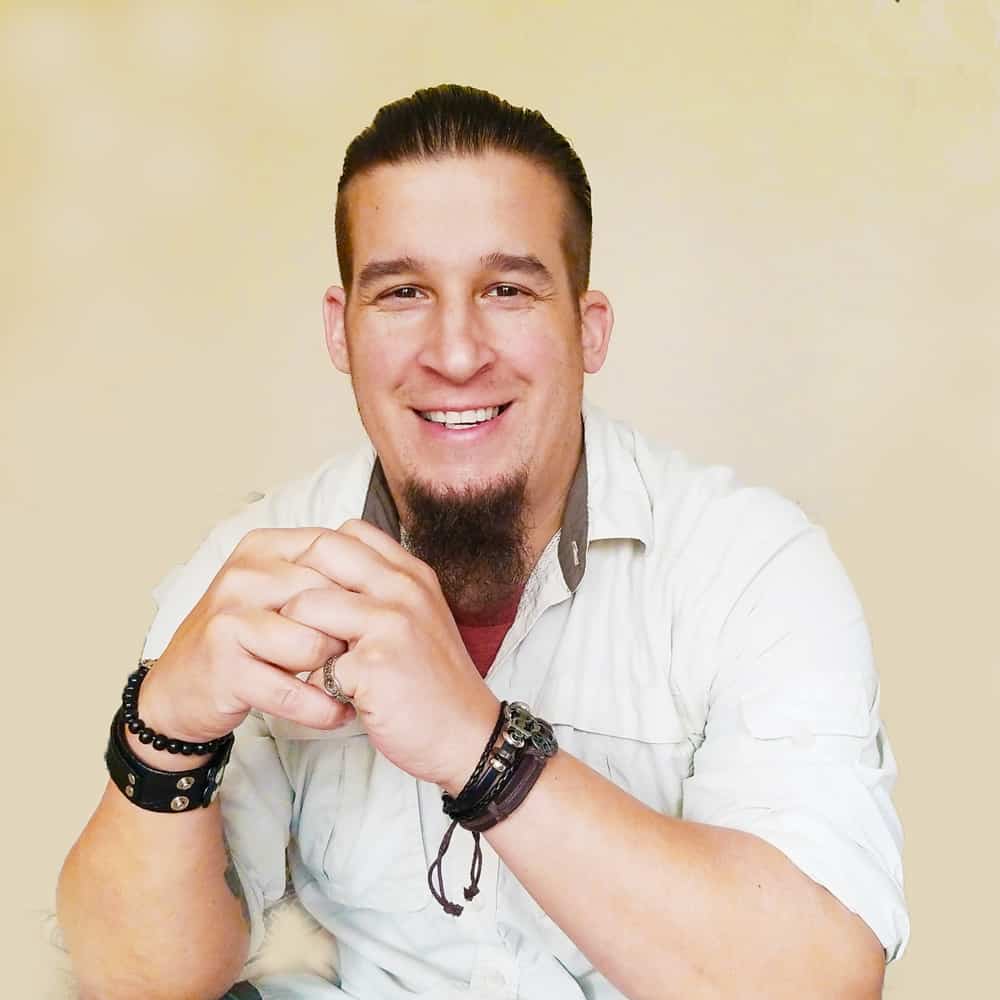 Full-time World Travel Writer who runs multiple websites and social media accounts. I have spoken at various conferences around the world. Some of my hobbies include adventure, fitness and new technologies. I am also a trekkie!