Essex is an area of England just northeast of London and stretches to the North Sea. Being so close to London, it is no surprise Glamping Essex has become so popular. You get easy access to explore the small quaint country villages and the North Sea coastline. Take a trip to Colchester to visit the city's Roman ruins and the Norman-era Colchester Castle. Some other popular sights to see while glamping in Essex is the medieval village of Saffron Walden which boasts the Audley End House and Gardens, the Hylands House in Chelmsford, Clacton Pier and Hedingham Castle to name a few. Of course, since you are glamping you may opt to just relax at your glamping site, reset and do the occasional country walks and explore the local area.
We have created a list of some of the best and most unique places to stay for Glamping Essex. Browse through our list and use the provided links to each Airbnb listing to get the additional information and more images. Remember to book in advance as many of these unique Essex glamping spots tend to fill up fast. Enjoy Essex and we hope you have a great glamping experience!
Check out more articles:
Amazing Places for Glamping Peak District UK
Quirky Glamping New Forest England
6 Top Spots for Glamping in Brighton, UK
All About Glamping Ireland Guide
Our List of Top Glamping Essex Spots to Book
---
Location: Hatfield Peverel, UK
Best For: Solo, Couples
This location actually has two glamping yurts with hot tubs available. The yurt offers a luxury king-sized bed and a cabin with a kitchen and bathroom. Enjoy the views over the lake or try your luck at fishing off your very own fishing peg.
The property has 15 beautiful acres to explore and escape the hectic city life. Go for country walks with a picnic in hand or stop at one of the restaurants and pubs along the way. At night you can light the whole place up with solar lights and candles while snuggling up to the fire.
Location: Sudbury, UK
Best For: Couples, Families, Small Groups
This 18th century windmill is for the artist at heart and sits on the edge of the fun market town of Sudbury. The Essex glamping mill provides a main double bed and an additional sofa bed. There is also a caravan on the property that can also be rented to sleep another 2.
Inside you will also find a small galley kitchen with a kettle, fridge, mini-stove and microwave. Wi-Fi is provided as well as access to a private bathroom and shower in the main house. For adventure, bikes are available, long country walks or rent a canoe.
Location: Greenstead Green, UK
Best For: Solo, Couples
This Great Eastern Railways 12 Door Second Class Coach has been attached to a 20th century Freight Box to make quite a unique glamping experience. Train lovers are going to enjoy this one.
Relax and go back in time in this home away from home. This Glamping Essex train features a living area on one end, followed by a dining area a kitchen. You also have a bedroom with a balcony and bathroom with shower in the attached car. Book soon as this one fills up fast.
Location: Castle Camps, UK
Best For: Solo, Couples
A wonderful glamping shepherd's hut that is situated lakeside on a working farm and equestrian center. The Essex Glamping hut is decorated in a modern layout with a large comfortable bed, modern kitchen and bathroom plus a patio to enjoy the view and BBQ.
The private lake is filled with fish to try your hand at if you so desire. There is also a wood heated hot tub and sauna you can use for an additional fee. If you own a horse you can arrange to bring it as there is a dedicated paddock within view of the hut and a private 5k cross country track to ride on.
Location: Elsenham, UK
Best For: Solo, Couples
If you want luxury camping in Essex, check out his bell tent providing an off-grid glamping experience. Enjoy a king-size bed along with various other furniture to give a good sense of home as you immerse yourself in nature.
Near the tent, you also have a small cabin with a wood burner, cooking and washing facilities, including an eco-toilet and shower. This cabin can also be used as an extra living area during your stay as it is private for you to use.
Location: Ulting, UK
Best For: Solo, Couples, Small Family
Who has always wanted to see what it is like to live on a narrow boat? Well, now is your chance. This luxury 57 foot boat is moored on a peaceful willow lined section near Ulting. Whether you are into fishing, walking, painting, birdwatching or just a boat lover, this will scratch that itch.
The 10 foot wide narrowboat has 2 bedroom, a full kitchen and lounge area plus a log burner to cozy up to. The bathroom onboard has a shower, toilet and wash basin. Explore the area and come back to this unique Essex accommodation to relax and enjoy each night.
Location: Eight Ash Green, UK
Best For: Solo, Couples, Groups
Keep the kids at home as these glamping pods in Essex are for adults only, but they are dog friendly. Each pod comes with a double bed plus a sofa bed. You will also find an en suite shower and toilet, kitchenette with fridge and cooker as well as a BBQ/Firepit with chairs outside.
You can arrange access to a hot tub if you so desire, wander around the landscaped property and forage in the vegetable garden or just use your glamping pod as a home base to explore the East Anglia area and Essex.
Location: Great Dunmow, UK
Best For: Solo, Couples
This themed cabin has been featured on television for its unique and Canadian trapper-designed décor. While in this glamping cabin you will sleep in what they call The Snug. It is a small loft area accessed by a ladder.
You also have access to some communal areas including a back garden courtyard, kitchen and a toilet/bathroom. They also have two other themed spaces that can be rented, the Haunted Bedroom and The Room of Dreams.
Location: Alphamstone, UK
Best For: Solo, Couples, Family, Small Group
Featuring two-bedroom for 4 people this beautiful Victorian Railway Carriage brings you back in time. Complete with a kitchen, sitting area, wood stove plus a luxurious bathroom with clawfoot tub.
The carriage has great views of wildflower meadows for peaceful morning coffee or tea or wander through them at your leisure. They tend to offer large discounts for weekly and part-weekly bookings as well. Clear your head and forget all the stresses in this one-of-a-kind Glamping Essex location.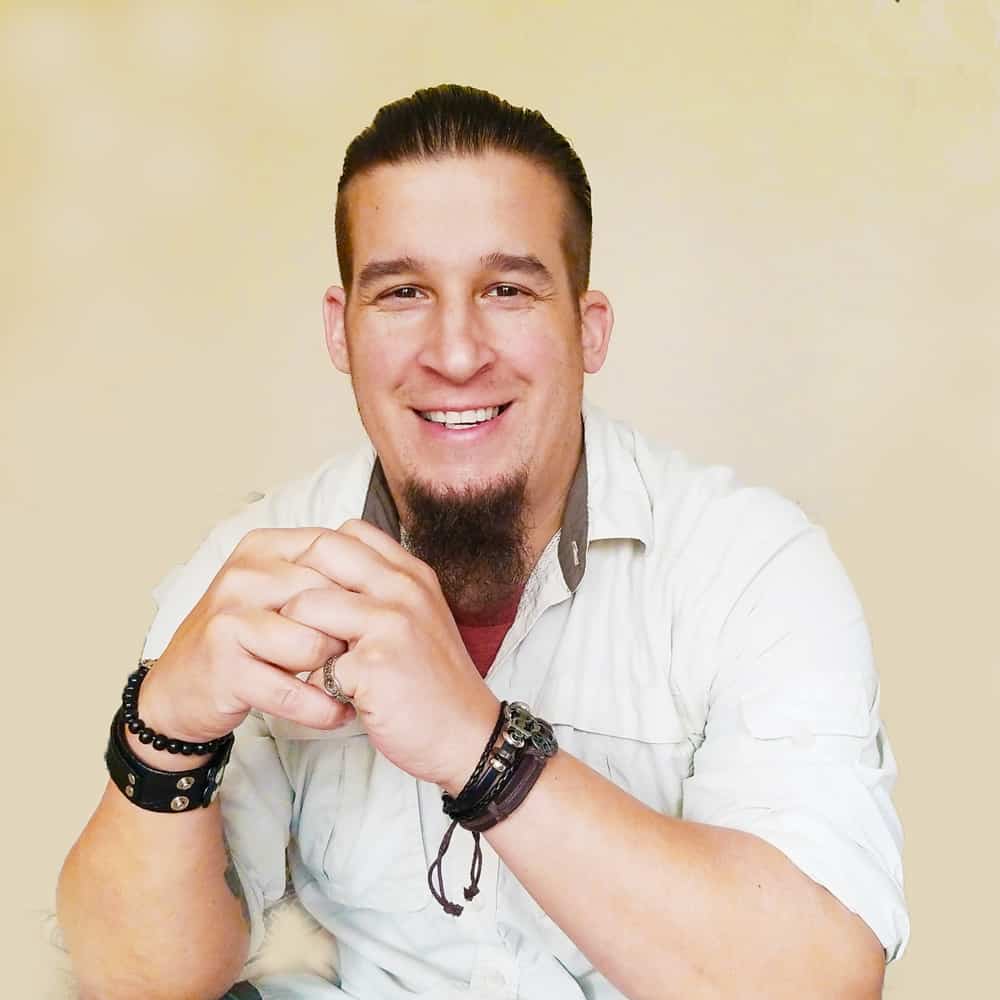 Full-time World Travel Writer who runs multiple websites and social media accounts. I have spoken at various conferences around the world. Some of my hobbies include adventure, fitness and new technologies. I am also a trekkie!