With the world paying more attention to climate change and the environment, luxury eco camping is on the rise. People not only want to get out in nature with some of the comforts of a hotel, but they want to make sure they are not contributing to a large resource-heavy resort or glamping hotel.
Glamping is trending all over the world. From Bali to the American west, Eco Glamping properties and luxury Eco camping resorts are popping up every day. We thought we would do a bit of research on your behalf and put together some of the most unique, sustainable luxury eco camping spots in the world. Hope you enjoy our list and stick around and check out our other glamping articles.
---
Other Eco Camping and Glamping Articles You May Enjoy
---
Mahali Mzuri Africa Glamping Resort
Location: Olare Motorogi Conservancy, Kenya
The name Mahali Mzuri itself means 'beautiful place'. The famous American actor Will Smith
once said that 'It is really beautiful. It feels like God visits everywhere else but lives in Africa'.
For someone with a great interest in wildlife, Mahali Mzuri is a must-see travel destination
because of the abundant wildlife throughout the year.
Mahali Mzuri is a 12-tented extravagant safari camp in the Kenyan Bush. You can go on exciting game drives, with having the privilege of seeing breathtaking views of wildlife. Two game drives are never the same! Mahali Mzuri is bristling with wild elephants, lions, wildebeests, cheetahs, giraffes, and many
creatures. You will be able to capture exciting sceneries that you will never forget. The amazing nature at Mahali Mzuri will make you discover the true serenity in your mind.
Moreover, you can explore a wide range of delicious pan-African dishes influenced by various
cultures, flavors and spices. Guests are welcome to treat themselves to luscious meals and
drinks anytime. This is a magical place to cater to yourself with the incredible accommodations they have at Mahali Mzuri!
Capitol Reef Glamping Resort
Location: Torrey, Utah, USA
Immerse yourself in the "Old West" at the Capitol Reef Glamping Resort. Located in the beautiful state of Utah, they offer a few options for accommodations. Sit around a communal campfire singing songs and roasting marshmallows before retiring for the night in your own themed covered wagon, tipi or cliffside cabin. A truly remarkable experience.
Amenities are well provided for you as you indulge in the open starry skies. They have a heated pool, hot tub, WIFI and more. Fill your cravings for food and drink at the Pioneer Kitchen with Chef Bret Saign. You can also book some amazing adventures including llama trekking, jeep excursions and horseback riding. Book early as this is a sough-after once-in-a-lifetime Eco Camping Experience.
Recent Review: Amazing view! Property has teepees, covered wagons, cabins and hotel rooms to stay in. There are also lamas, horseback riding, fire pits with Adirondack chairs for cooking smores (buy the smores set ups & sticks in gift shop), a nice pool and hot tub, a workout facility, laundry room (again purchase items needed in gift shop) and a wonderful restaurant on the property and 2 more within walking distance. There are the cutest little wild bunnies running around too. Wonderful place to stay!
Eco Retreats Glamping Wales
Location: Machynlleth, Wales
Take a break from your busy life and recharge yourself at this UK glamping retreat in the Dyfi forest. You will encounter a working organic farm, free Wi-Fi, eco-friendly amenities, and you will be able to
accommodate yourself in stunning yurts. You can have quality time and discover inner peace.
Once you are in this beautiful yurt, hidden in the valley, only then you'll feel you're alive, away from all your worries and stresses. Spoil yourself with an amazing sip of herbal tea at the riverside tea house while exploring a wide range of inspirational books, including yoga, meditation, eco-living, natural health and a lot more at the conscious living resource center.
Stimulate your mind and soul to live your gifted life to the fullest. Plus free yourself from worries and stresses by treating yourself with first-class self-care through massage sessions, hot outdoor baths, beautiful walks and meditation at this eco camping retreat!
Sebatu Sanctuary Eco Camping Resort
Location: Bali, Indonesia
Sebatu Sanctuary is a startling private boutique resort surrounded by mountains, forests, and
paddy fields. Imagine taking a fresh breath of air away from the city, in a wondrous natural setting. Do
you get to wake up to a bird singing, see monkeys on treetops, go on a picnic near a tremendous
waterfall in the city? All these are possible in the Sebatu Sanctuary.
You will get privacy and fresh food directly from the farm to the table with five luxury villa designs to choose from. Each villa is completely different from the other and has a rustic elegance. They are the safari tent, the hobbit house, the bamboo pod, the Japanese villa, and the Dutch colonial.
You will have the privilege of tasting luscious Balinese cuisine with a distinctive twist. There
are plenty of things to try, such as romantic picnics, trekking up the mountains, photoshoots
with VW classic buses, and much more. You can plan your unforgettable life event here that
will last for a lifetime.
Recent Review: The sanctuary can provide a unique variety of custom experiences. They are all about personalized arrangements and services. If you want that little extra, this is the place to be.
WhitePod Glamping Domes
Location: Valais, Switzerland
Located in the heart of the Swiss alps, the Whitepod is an excellent escape from the modern,
busy lifestyle. Ever thought about spending a night in a cozy cocoon far away from the daily
hassle in a breath-taking landscape?
The pods and suite-chalets are situated far away from each other and spread over a large area
in this private domain. What's even more exciting is that the color of the pods will correspond
to each season. You will be able to explore a wide range of flora and fauna at Whitepod. Plus, delicious meals are delivered directly to your pod.
Whitepod awaits to fill you with fresh air and a bunch of fun and exciting activities, including
hiking with huskies, calinotherapy, electric mountain bike riding, guided mountain hiking
tours, paragliding flights, and fat bike riding with dogs. Don't forget to have a raclette break on
the way!
Recent Review: Stunning view from the pod. Pods were so spacious and comfortable. The Raspberry pie served during pie time was so delicious. Room service dinner was also fantastic. We didn't even mind the 15 min up hill hike to get to the pod as it was a good form of exercise anyway. This was a once in a lifetime kind of experience, highly recommend it
Under Canvas Mount Rushmore Glamping
Location: Mount Rushmore National Monument, North Dakota, USA
Under Canvas has properties all over the USA but their newer location is Mount Rushmore is a unique experience. Located just 4 miles from the Mount Rushmore monument at the site of an old mining settlement. The views here are vast and amazing. You get to enjoy them from the comforts of a luxury canvas glamping tent.
The glamping tents can accommodate a range of 2-4 people depending on the one you choose to book. Some even have private bathrooms and an open viewing port above the bed to view the milky way before drifting to sleep. The camp offers fire pits, group activities, nature walks and in-camp dining. Since this is one of the most popular parks in America if you are planning a visit, this is the way to do it.
TokinTree Eco Camping Treehouse
Location: Cave Junction, Oregon, USA
Would you dare live in a treehouse? In Cave Junction, Oregon, USA, you can find an opulent
treehouse built according to the pristine concept of Michael Garnier. The treehouse is also
known as the TokinTree. As the name suggests, this is located on a Marijuana farm. This friendly treehouse is positioned about 35 feet off the ground. To reach the treehouse, you have to climb one and a half flights of stairs and cross one suspension bridge.
This splendid treehouse consists of a small kitchen with a microwave, toaster oven, mini-refrigerator, coffee pot, a complete bathroom, and a couch that can also use as a bed. Plus, you can have a sip of freshly grounded coffee. Guests will receive a garden tour during their stay. This elegantly furnished treehouse can accommodate up to four people. TokinTree only allows guests who are older than 21. No pets! No kids!
Recent Review: Overall great experience 🙌
Beautifully simple but luxurious ❤
Perfect for a couples getaway into the forest. Very private, quiet and clean. Coolest views 🌄
Definitely will be planning another trip.
Dômes Charlevoix Glamping Canada
Location: Petite-Rivière-Saint-François, Canada
Dômes Charlevoix has taken tourism to the next level. These luxury eco camping domes are built in the
mountainside, according to an ecotourism concept. It offers the tourists an amazing experience
to adhere themselves closer to nature. Found in Petite-Rivière-Saint-François, these glamping domes
offer a wonderful opportunity to observe the region of Charlevoix.
Each dome offers you 5-star comfort and can accommodate up to 4 people in one dome.
Outside the dome, you will have a private hot tub that is solely for your use. Step out and enjoy
the jaw-dropping panorama with fascinating views of the St. Lawrence River and the
mountains.
The great structure allows natural light to flow into the dome while a grey canvas and fireplace
add a luxurious look to the dome and create a warm atmosphere. Anyone with a great desire to
blend in with nature is truly encouraged to grasp this amazing Glamping Canada experience.
The Enchanted Cave From Love Cabins
Location: Blue Mountains, Australia
The enchanted cave at Blue Mountains, Australia, is an excellent getaway for lovers to spend
quality time together in the blue mountains wilderness. This secluded cave exhibits a dreamy
atmosphere to experience love, romance and peace.
You will be able to relax with your partner utterly, away from the hassles and stresses of your lives. There is a spa, where the clouds emerge through the mountains in the afternoon, and the stars
take over the horizon in the evening. The enchanted cave is a primitive paradise touched by the
wilderness and unspoiled by humans.
Inside the enchanted cave, you will find the queen bed next to the fireplace, the en-suite spa
bathroom made from natural rock tiles, the lovers seat perfectly made for two, a modern slow combustion fireplace, a modern kitchenette, and a TV cabinet. The enchanted cave is truly a
romantic destination for a couple to create a once-in-a-lifetime experience.
Firelight Camps Glamping Tents New York
Location: Ithaca, New York, USA
Firelight camps brought the timeless tradition of sitting around a campfire, stargazing and
telling stories while embracing nature to the masses. At firelight camps, you will encounter a comfortable, reviving camping experience.
While being in nature, you will learn to admire the beauty of nature, preserve the wild, and appreciate each moment in your life. There are many exciting activities at firelight camps including, workshops for growing mushrooms, drum-making workshops, live musicals, outdoor yoga, and wild foraging hikes.
In the wilderness, you will find luxury safari tents. As such, the tents consist of hardwood floors, plush king or double queen beds, rocking chairs, a secluded tented porch, lanterns, writer's desk, and chair. You will have access to hot water showers, eco-friendly bath products, and flushing toilets. On top of that, the lobby tent also includes a beverage station, phone charging station, water dispenser, communal campfires, and a recreation area. Your next adventure awaits at firelight camps!
Papaya Playa Project Eco Resort Mexico
Location: Tulum, Mexico
The Papaya Playa Project represents a new approach to hospitality, combining local culture and
sustainability to provide a whole new experience. Situated in Tulum, Mexico, the papaya playa
project offers luxury accommodations that display traditional Mayan architecture.
The extreme love for nature has inspired the architecture to create buildings that enable the guests to interact more with nature. Here you will find casitas, villas, and Cabañas. Here you will have the opportunity to unwind yourself with nature as your guide. The papaya playa project promotes sustainability, hospitality, local culture, and protecting the environment.
A lot of celebrations are happening at the papaya playa project. Every weekend they hold a
jubilance of nightlife with famous musicians and DJs. Plus, they hold weekly yoga practices,
meditation programs, and workshops to improve your personal wellbeing. All these are
conducted by excellent local and resident teachers and artists. Book your holiday adventure at
the papaya playa project and be astonished by this wonderful Eco Camping Resort.
Post Ranch Inn Big Sur Glamping
Location: Big Sur, California
Nestled in the Big Sur region of California, the Post Ranch Inn offers a luxurious getaway for someone
who's seeking a relaxing vacation or a romantic stay. Gifted with astonishing mountain and ocean views, this elegant property undoubtedly becomes a romantic escape for couples.
Post Ranch Inn is a great place to bond as there are no disturbances or distractions. The rooms consist of rustic elegance with ultimate comfort. Rich with organic architecture, this resort is an absolute beauty. You can take part in daily yoga, stargazing, guided hikes, whale watching, guided nature walks, forest meditation, sound journey meditation, guided art walks, and garden tours.
In addition, you will have access to heated infinity spas and a heated swimming pool. The Sierra mar, the Spa at post Ranch, the post gallery, and the mercantile are few places you will discover at Post Ranch. Don't forget to visit this astounding and popular corner of the world.
Recent Review: Epitome of Peace, Beauty and Grace! Enough said. But this review has to be 200 characters…so I'll just fill this in. It's 💯 worth the investment in your well-being. Even for one night. Go prepared to feel like you can't get enough. :-))
Another Great Option is Ventana Big Sur Glamping Resort
Pin It!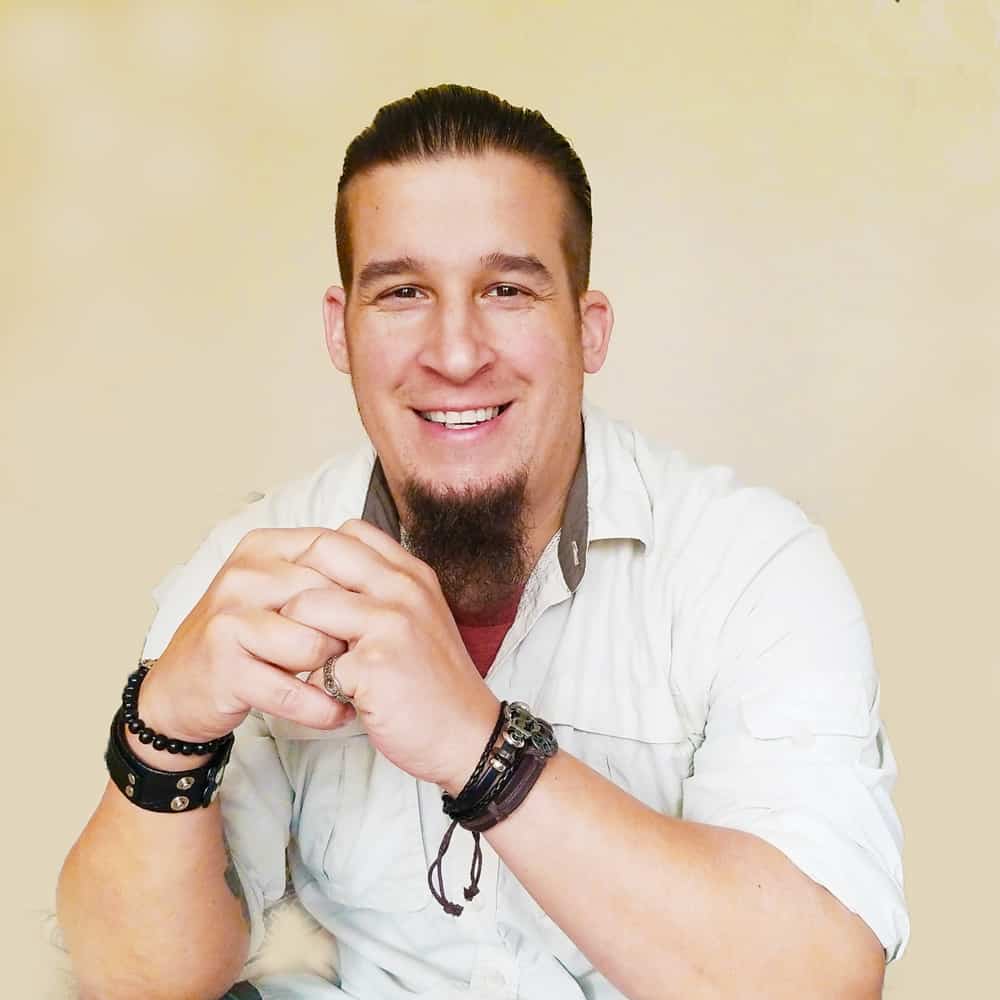 Full-time World Travel Writer who runs multiple websites and social media accounts. I have spoken at various conferences around the world. Some of my hobbies include adventure, fitness and new technologies. I am also a trekkie!