Northumberland has so many reasons to visit the region including ruined castles, quiet, beautiful beaches, and unique market towns. It is located in the Northeast section of England and borders Scotland. The remote landscape and dark star-filled skies make Glamping in Northumberland a perfect getaway to relax, reset and enjoy nature as it was intended.
Explore the area's historic sites like Hadrian's Wall or the over 70 castles in the region. Stroll through the various market towns of Alnwick, Berwick, Heckham, Ashington, and more. Enjoy activities such as horse riding, cycling, country walks, fishing, kayaking, and more. Do all this from one of these amazing Northumberland UK Glamping spots. Create a once in a lifetime memory!
Other UK Glamping Articles you may enjoy:
Glamping pods in Yorkshire and more!
Our Top Glamping in Northumberland Picks to Book
Location: Woodland, Northumberland
The woodland chase glamping is built to experience the life of the countryside, but without compromising any features in the luxury lives. Based on your needs, three types of rooms are available such as tree house that offers countryside escape, a crofter's cabin space for you and your pet, and a saddler's cabin that offers a unique retreat. All the spaces are furnished with higher standards with a private wood-fired hot tub and fire pit.
If you are looking for a way to escape from your routine life, then it would be the best place to visit for adults.
Recent Review: "Spotlessly clean, great amenities, fantastic location, peaceful and tranquil. Everything you could wish for if your wanting escape busy life. The host is lovely he's so helpful and has great local knowledge he's happy to share with you. "
Location: Bellingham, Northumberland
This glamping comes with rooms that have a patio and a garden view. In each farm stay, you will be getting 1 bedroom, a kitchen with stovetop, seating area, flat-screen TV, and 1 bathroom. Here you can get a cycle for rent to roam around to see the beautiful view of the farm. The Buteland stop is set on 1 acre of landscape to get a 3600 view of Northumberland.
It would be the best place for couples, or for families who want to get a relaxed life or want to take part in a lot of outdoor activities.
Recent Review: "Fabulous location, brilliant views and extremely peaceful. Quaint accommodation in scenic farmland. Perfect for those seeking an off grid holiday. "
Location: Cumbria, England, UK
The log cabin is located in the rural location, in the north lakes of Scottish borders. In this cabin, you will be having a bedroom that comes with a double bed on the sleeping deck. You will also get sofa beds downstairs and a shower room with toilet and washbasin. All kinds of necessities will be provided and will provide logs, coal, and barbeque are also available. There is a single bank where you can do the fishing also.
If you want to take a break from the busy city life, and to experience the village life then go for this place.
Recent Review: "I booked the cabin for a surprise holiday for my dad and we couldn't have been happier. The cabin, the owners and the well maintained land was excellent. The owners made us feel very welcome and so did their dogs. They gave us suggestions of walks and places to visit whilst we were there. We couldn't thank them enough for the weekend and we will definitely be back for a little longer next time."
Location: Swarland, Northumberland
This holiday cottage comprises of set-up that comes with a double bed, en-suite shower room, sitting area, and kitchen with breakfast bars. You can enjoy the woodland and play area, and experience the nearby village of Swarland. You will be getting access to all kinds of electric items, but here pets are not allowed. There are lots of local amenities such as a village, market town, sandy beaches, a magnificent castle, and historic Hadrian's Wall. It is a combined place of beautiful countryside and abundant wildlife.
If you are touting for Northumberland, then it will be the must place to visit for couples as it offers a well-appointed and romantic gateway.
Location: Mitford, Northumberland
Abbeyfield glamping will come with classic features such as handmade furnishings, wood-burning stove, gas hob, and other things. Here, the space will have a bedroom where you will be having a double bed with luxury feather bedding and a porthole window to gaze at at night. The outdoor will have a decking area that comes with seating, canopy, breakfast bar, table, and fire-pit for relaxing. It has 5 miles of outdoor space where you can have a peaceful walk and a lot of local amenities within walking distance.
This glamping will be an ideal place for couples or families to visit, to stay in a peaceful or quiet environment.
Location: Hexham, Northumberland
The design of the yurt is adapted from the Westerners, who are taller than Mongolians. The rooms come with a central crown that has a clear canopy where guests can able to see the sky. The furniture comes with antique designs and you will get all types of furniture in your room starting from double bed to marble-topped washstand. Even you will get certain kitchen items to cook and there are plenty of rooms available to roam around.
If you are looking for a larger space to accommodate where you can experience the feel of nature, then Hadrian's Wall yurt will be the best place.
Location: West Woodburn, England, United Kingdom
This railway platform cottage will be the best place to experience the darkest skies at night and the Scottish mountain at day. You will be getting your own private space, and you will have access to visit the farm also. The room will have a king bed with an en-suite bathroom and other amenities like a kitchen, hot tub, and other things. The entire train is given to you so it would be a unique experience.
If you are looking for an adventurous site but a relaxing place then you can stay in this beautiful railway converted van.
Location: Preston, England, United Kingdom
This luxury glamping tent is an isolated gateway located in the rural area, and the space comes with luxury bedding. In the bedroom, there will be a king-sized bed and environmentally safe toilets are included. All the features are designed environmental-friendly and there is no power supply as it is operated by hurricane lamps and battery. But the tent is filled with cooking and kitchen facilities.
If you are looking for an isolated place in the woods, then go and accommodate in this luxurious tent to enjoy the birdsong in the morning and the stars at night.
Location: Northumberland, England, United Kingdom
A beautiful yurt situated in the wild valley of Northumberland National Park. In each room, there will be four-poster beds, roll-up futons, and along with that, you will be getting a wood-burning stove and a butcher's block which is filled with all kinds of equipment that is required by you. There are two kitchens and one shower room comes with 2 showers and 2 toilets with underfloor heating. Other yurts are spread out on the 25-acre site which is a secluded place.
If you want to experience the wonderful views that come with wood fire and good food, then go for this yurt.
Pin it!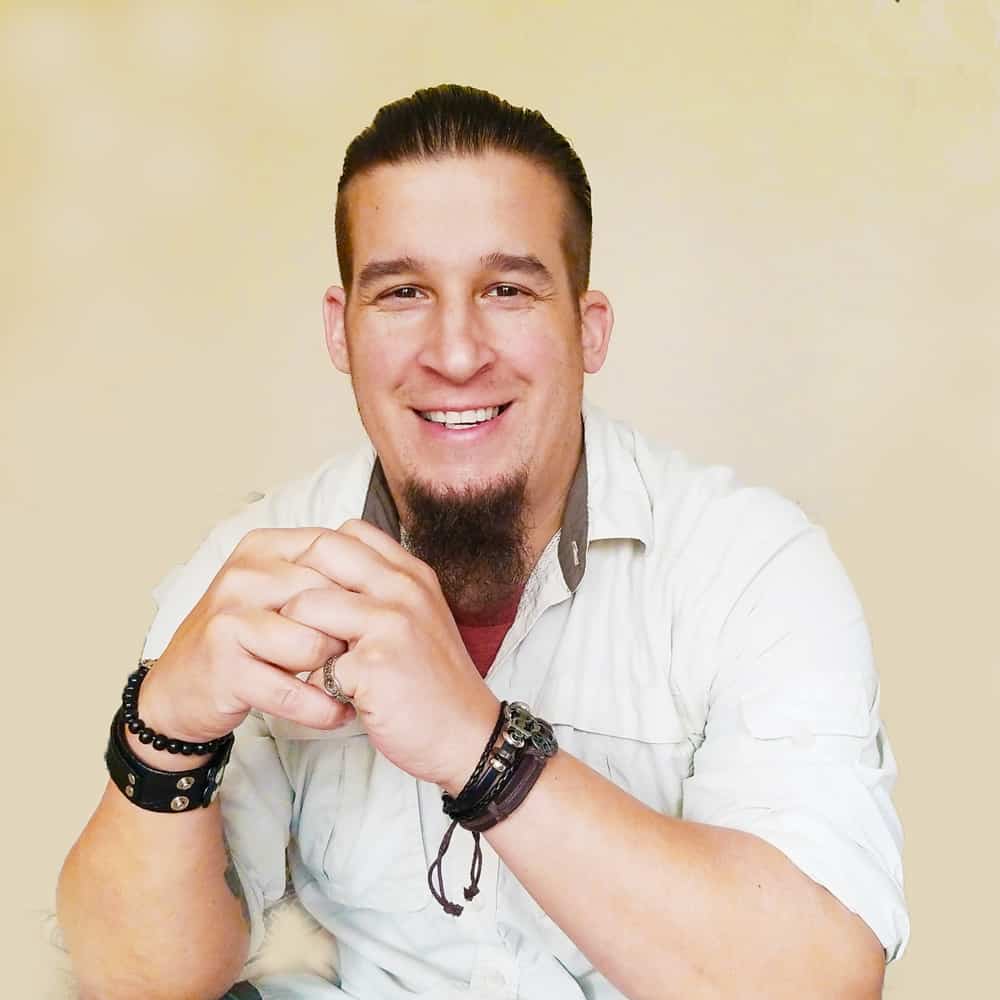 Full-time World Travel Writer who runs multiple websites and social media accounts. I have spoken at various conferences around the world. Some of my hobbies include adventure, fitness and new technologies. I am also a trekkie!