Winthrop is a wonderful tiny town in Washington State. It has a rich history that began when Native Americans lived along the shores of the Methow, Twisp and Chewuch rivers. In the late 1800s, gold was discovered in the area and white settlers flooded the region. In 1972 the town came together to start a western restoration of its buildings and downtown area. To this day visitors flock to the small town to get a feel for what life was like back in the old west and explore the surrounding adventure activities the region is known for like skiing, hiking, hunting, fishing, mountain biking, horseback riding and more.
There are quite a few Winthrop Cabins to rent in the area for visitors as they use the quaint little town as a home base. We have come up with some of our favorite Winthrop Cabin Rentals to share with you to help plan your next trip to the area.
There is quite a bit to see and do in town and the Methow Valley area. The town has wonderful shops, bars, restaurants, museums and unique festivals and events to enjoy. Winthrop is a great spot for a weekend couples's getaway or even a week-long vacation. Enjoy the nature, the history and everything else the area provides all from the comfort of these amazing Winthrop Cabins below. Now to the fun stuff!
Other Washington Glamping Articles\
Unique Cabins to Rent in Leavenworth WA
Amazing Washington State Treehouses
Top Spots for Glamping in Washington
Luxury Camping in Lake Chelan Washington
---
Our Top List of Winthrop Cabins to Rent
---
Rolling Huts Winthrop Cabins
These beautiful rolling huts in Winthrop are a great choice for a glamping getaway. Each hut has a sleeping platform with mats for 2 people. You also get a small fridge, microwave, fireplace and WIFI in the hut. There is a portable toilet to use for each hut and a full bathroom and showers in the barn nearby. Each Winthrop Cabin rolling hut also has a great view of the mountains.
Skytop Winthrop Cabin Rental
If you need a home base for exploring Winthrop and the surrounding Methow Valley region, this would be a great option. It sports amazing views, wildlife and a remote setting very close to downtown Winthrop. The cabin has all the amenities to keep you comfortable plus you can also utilize the Treehouse Suite if you need extra sleeping space. You can even charge your electric car during outings.
River Nest Cabin in Winthrop
This is a wonderful 2 bedroom, 2 bathroom Winthrop cabin that can sleep up to 6 people. Located right on the Methow River and just minutes from town. It has an open floor plan with a multitude of outdoor seating areas to enjoy. It also features a living roof and an outdoor fire ring. One bedroom has 2 queen beds with one in a loft and another queen bed in the 2nd bedroom.
Modern Winthrop Cabin by Chewuch River
This romantic modern cabin is perfect for 1 to 2 couples. It has 2 bedrooms and 2 bathrooms so everyone has enough space. Lots of amenities in the space plus a gourmet kitchen to cook some delicious meals. Minutes from downtown and other activities like Methow Trails, Lost River Winery, and Pearrygin Lake State Park. Enjoy Winthrop in luxury and book this one if it is available.
Cozy Winthrop Yurt
Adventure is in the air at this Methow Valley adventure basecamp located in Mazama. Conveniently situated along a Nordic ski and mountain bike trail, the yurt offers 2 bedrooms and 1 bathroom. It is great for a family as the second bedroom has bunk beds. It provides a bit of luxury and comfort while being immersed in all the beautiful nature the region offers. Check glamping in a Yurt off your bucket list at this cozy spot just 13 miles from Winthrop.
Winthrop Cabins at Spring Creek Ranch
Spring Creek Ranch has a few options to consider for accommodations. If you are looking for solitude, the Owls Nest is a good choice and only 7 minutes from downtown Winthrop. It sleeps 2 people and is nestled among 5 acres of pines. If you need a little more room you can book the Ranch Cabin, which is a 2 bedroom place that sleeps 4 people. It is located at the edge of an alfalfa field and you can ski or hike right from the front porch.
If you need a place for a larger group they have the Ranch House which sleeps up to 9 people with views of a nice creek and a picturesque pond. It is close enough to town for an evening walk for dinner if you would like. On the same property as the Ranch Cabin, you can ski or hike from the property easily. Book all three places for a group retreat!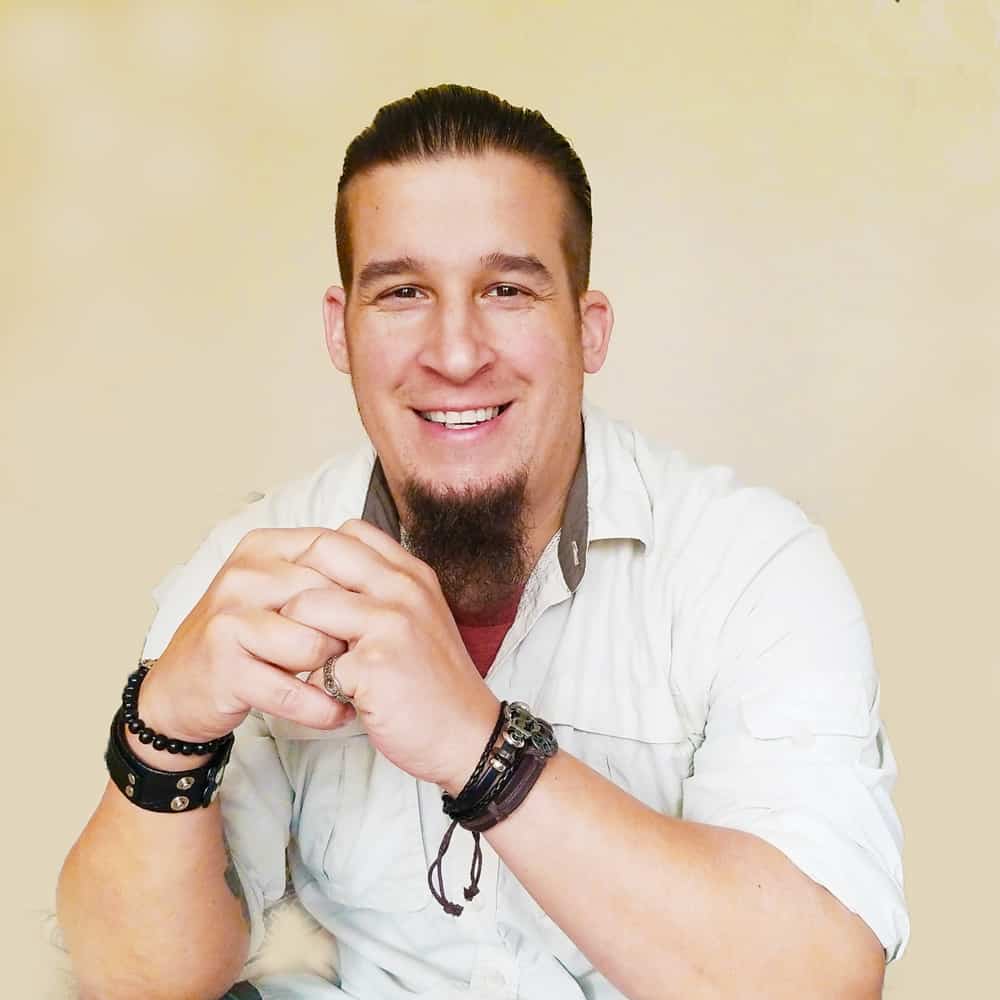 Full-time World Travel Writer who runs multiple websites and social media accounts. I have spoken at various conferences around the world. Some of my hobbies include adventure, fitness and new technologies. I am also a trekkie!