Grand Canyon National Park, established in 1919, is among the country's oldest national parks and is host to the magnificent Grand Canyon, a 1-mile-deep canyon cut by the Colorado River. It is frequently referred to as being one of the world's seven natural wonders. This is also one of the reasons Glamping in Grand Canyon National Park is so popular as a way to experience and enjoy this wonderful landscape.
Grand Canyon National Park's top trafficked spot is the Grand Canyon's South Rim. Approximately 6 million people visit the park every year because of the amazing panoramic views and perspectives. People do not forget their first glimpse of the Grand Canyon, even if you have already made the trip, folks return over and over again as it never ceases to amaze time after time. The Grand Canyon is one of the most stunning and famous sites on the planet, with some once-in-a-lifetime sights to see in the park and nearby.
When planning your trip Glamping in Grand Canyon, make sure to check out the main sights. Must-see spots are Mather Point, Horseshoe Bend, the Skywalk and if you can, Havasu Falls. There are also some amazing hikes including the North and South Kaibab trails, Rim Trail, and Bright Angel Trail. We've come up with a great list of Glamping near Grand Canyon National Park spots to book for an amazing getaway.
Other articles you may be interested in:
Glamping in Zion National Park
Remarkable Yellowstone Glamping
Glamping in Big Sur California
Top Glamping in Grand Canyon National Park Properties
---
The place is really environment-friendly – so great for spending vacations. All in all, this amazing place is perfect for making the most memorable moments for you, your family, and your friends. Plus, it has unbelievable scenes of the gorgeous San Francisco Peaks. What fabulous therapy it is to your soul!! This beautiful glamping cabin comes with one bedroom along with a queen-sized cozy bed. Two pull-out couches are also a great addition for extra guests.
Furthermore, the well-stocked kitchen of this cabin contains all the utensils and cookware you will need in order to cook your desired food. Tons of amazing activities near the furnished cabin will also keep you highly occupied – it means you will never get bored at all! The activities generally include biking and hiking in the nearby place called Arizona Trail, which is just 1 or 2 miles away from the place.
This Grand Canyon Glamping RV is located in LeChee, AZ. The graceful tall pine trees, glistening Aspen groves, and wonderful wildlife sightings also make this a must-visit place for pleasure. It comes with 4 comfy beds and 1 bathroom. There is also a dining area and deck space, making it a vast place for having the most pleasurable experience.

Plus, this place provides all the visitors a super cool glamping experience – so that all the guests can enjoy a comfy and easy peasy stay on their vacations. There are also walking trails, hiking trails, calm views, which makes it a really peaceful and quiet place. Indeed, nothing is better than the moments spent in peace and calm when glamping in Grand Canyon! On its location, beautiful sunrises and sunsets are a great plus for the visitors. What a fantastic deal to grab!
The Grand Canyon Tiny Home is a brand new home located 19 miles from the Grand Canyon Entrance of South Rim. It's situated inside a really quiet and peaceful mobile park. You'll have entirely free parking just in front of the tiny home. Wildlife & the San Francisco Peaks views are also just amazing! The luxury and distinctive beauty of this captivating home make it different from the rest of the nearby places.

All in all, everyone can relish and relax in this tiny house. Furthermore, it comes with a huge loft with 2 cozy bedrooms, which has queen beds as well. Plus, the pull-out amazing sofa is also there. A large kitchen, one large bathroom, and a nice living room are also a great plus. The home is greatly appreciated by various customers including both adults and kids. Moreover, its expansive outdoor space is also loved by a lot of kids. A great kick for the bucks!
This Desert Glamping near Grand Canyon is located near Horseshoe Bend and Lake Powell. It's a really well-appointed tent that is outstandingly furnished & powered by solar. Plus, the place is greatly outfitted with the very basic amenities and necessities one will exactly need for a comfortable and pleasant stay. All in all, this place is a wonderful glamping in Grand Canyon spot and is quite perfect for visitors.

Also, it is efficiently designed for providing guests with an eco-friendly and pleasant environment. A plus point to its excellent performance! This home comes with 1 luxury bedroom and 1 bathroom. Plus, there is a marvelous dining area and vast lawn/garden as well. Overall, this beautiful place never disappoints its guests with its calm, peaceful environment and fascinating views.
The Unique Glamping in Grand Canyon space is located near Horseshoe Bend, Lake Powell, in Antelope Canyon. It comes with 1 bedroom and 1 full bath. Plus, the spaces of this glamping spot include a dining area and a beautiful garden area. All in all, it is a completely covered and restored Sheepherder Wagon. Moreover, it is a comfortable space under a beautiful starry sky. Yes, you heard that right!

With this place, you will get a wonderful chance to spend your holidays in a really fascinating and attractive place with unlimited attributes. What a fantastic place to explore! If you want to enjoy being around nature all day long, this place will never disappoint you in any case. So, what are you waiting for? Just go to this amazing place once and you will surely love it!!
The Grand Canyon Glamping at Western Ranch is located in Meadview, AZ. The nicest thing about this amazing place is that it has 16 rooms – which means you can enjoy it with a lot of people here. Even if you have a very large family or big circle of friends, this can efficiently help you out with its vast area. Plus, it has a lot of basic necessities you will require at the place – a plus point to its efficiency.

The Western Ranch also follows all the instructions regarding the prevention of COVID-19 perfectly, which means you can have a really safe journey ahead with this highly protective and secure place. In addition, its air conditioning and daily housekeeping are also really good. A very nice garden area is also there and it also offers easy parking. All in all, it contains much more things than a usual glamping space.
The Backland Glamping Resort is located in Williams, AZ. There are 10 well-furnished bedrooms in this resort. Plus, it is present on a very beautiful private beach, making it a super amazing resort to visit. Spa services are also a great addition to this place.

It also has a huge playground. You can also get extra beds (paid) if you have a big circle of friends with you to have a comfortable experience. Pets are also allowed at the resort – a plus for the pet owners who can't leave their pets home alone. Also, facilities of free Wi-Fi are also offered in public areas. The nicest thing about it is that you can do hiking and ride on the site without any hurdles. There is a nice garden and a calm fireplace in the lobby, too. What a fabulous opportunity to grab!
The Clear Sky Resort is also located in Williams, AZ. This marvelous glamping in Grand Canyon resort has 31 guestrooms and a beautiful lounge as well. The facilities of air conditioning, breakfast, and housekeeping are also a great addition to this place. It also has a private bathroom and free toiletries.

For families, self-parking is also completely free. Wi-Fi is also available at the place – so that you can also connect with anyone conveniently. Pets are not allowed in this resort though. A ceiling fan, oven, rainfall showerhead, and many more amenities can be enjoyed. All in all, its outdoor activities are really good. Plus, the services and staff members don't disappoint the customers. A great deal for your dollars!
The Under Canvas Grand Canyon is a super amazing place located in Williams, AZ. The best thing about this grand canyon glamping resort is that it has 90 accommodations to choose from. There is also a fireplace, terrace, free toiletries, and free self-parking for families. Dogs are allowed at the resort as well.

The reception area is free and coffee/tea is also available in the common areas. All in all, this space is really comfortable and eco-friendly. Once you visit the place, you will never get bored of the beautiful scenes and views of this resort. A big plus to its high performance!
The Wander Camp Grand Canyon has a nice picnic area and has ticket/tour assistance. The parking is also free. Plus, it comes with 48 beautiful and vast rooms to choose from. You can also do hiking/ biking in the nearby areas for more fun and enjoyment.
Many kitchen accessories are available to cook your meals. The bathroom is also really big and well designed. Moreover, the camp has a nice yard as well. All in all, it has many amenities and facilities available to fulfill all the demands of different customers. So why are you still browsing? Just try this once and get ready for the amazing experience of Glamping in Grand Canyon National Park.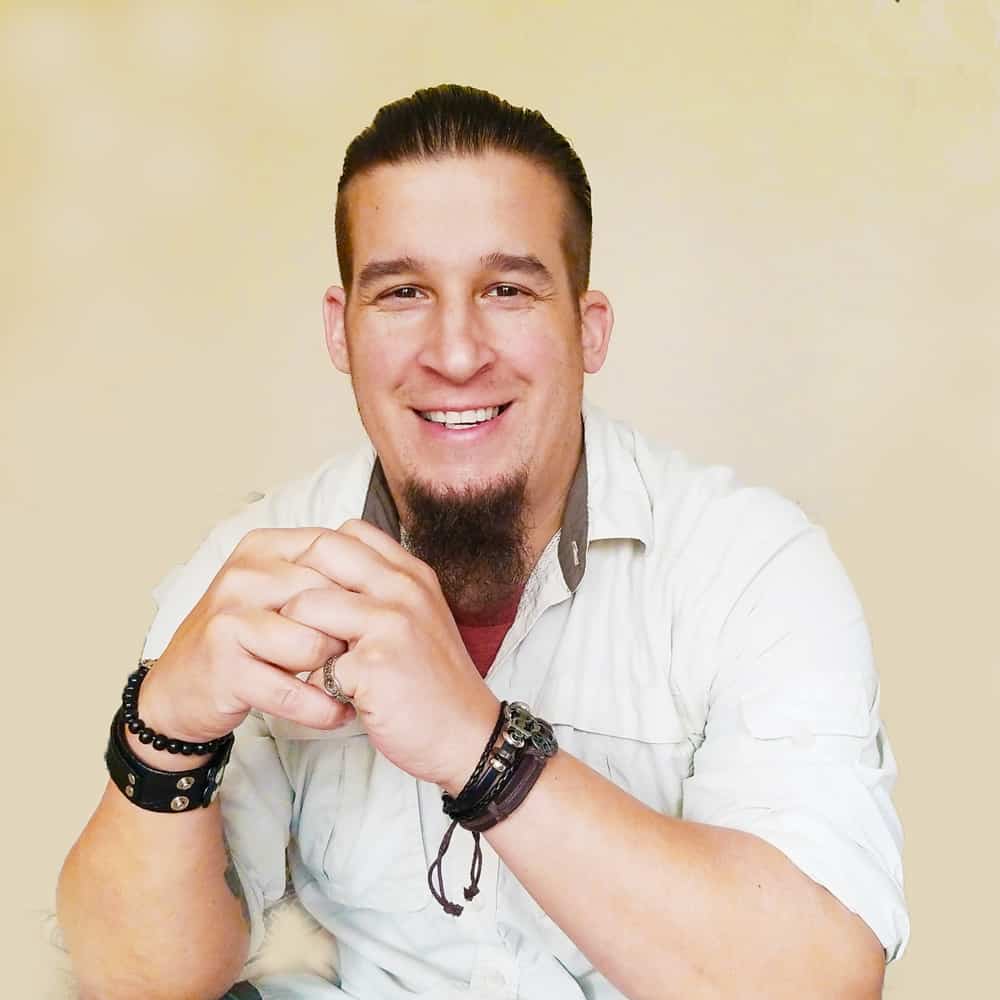 Full-time World Travel Writer who runs multiple websites and social media accounts. I have spoken at various conferences around the world. Some of my hobbies include adventure, fitness and new technologies. I am also a trekkie!