Located in the South Central Region of the United States, Arkansas is also known as the natural state. The place boasts beautiful waterfalls, dense forests, inviting trails, picturesque lakes, and rushing rivers. There are quite a few treehouses in Arkansas that look like pieces of paradise. These Treehouses in Arkansas provide a unique Arkansas glamping getaway to immerse you in nature among the trees while enjoying the comforts usually associated with a hotel. We also have a great article on Arkansas Yurts to check out.
Other Treehouse Glamping you may be interested in:
Florida Treehouse Rentals to Book
North Carolina Treehouse Rentals
Our Top Treehouses in Arkansas List
---
Location: Arkadelphia, Arkansas
Located on 250 acres with four lakes, the 35 feet-high treehouse is one of the top treehouses in Arkansas. Other than the staircase, it also has a lift for transporting luggage and supplies. It includes a cabin, two bedrooms, and one full bathroom, and can accommodate up to six people. It also has a private kitchen, living room, and deck space. A jungle garden with canals and a riverboat is also there. Visitors can overlook the jungle gardens and lake. The interior is quite comfortable with central air and heat. Connectivity and entertainment are no issue as the treehouse has Wi-Fi, Cable TV, and Sonos Sound System. Staying there one can also explore five miles long wooded nature trails. The treehouse is only 5 minutes from Interstate 30. It is also 1 hour south of Little Rock and 35minutes from Hot Springs.
Location: Mountain View, Arkansas
It is an ideal destination to stay on nature's lap. Outside trees growing through the structure adds to the ambiance of the treehouse retreat. The spacious cabin has accommodation for six. It houses one king-sized bed, a sleeper sofa, and two twin-sized loft beds. It also includes one full bath, a kitchen, living room, and deck. Visitors can enjoy amazing mountain views or relax by soaking in the Jacuzzi tub or can enjoy the porch swing and rocking chairs. The place has rock walls and a firepit outside with sufficient seating for everyone. A barbeque grill is also there for charcoal grilling. The bottom patio has plenty of room to lounge and listening music. Fans are there to cool down the summer evenings. One can do a lot of nearby activities there.
Location: Near Eureka Springs City Auditorium
Eureka Springs Treehouses in Arkansas, Hobbit Caves & Castles happen is perfect for those who want to stay near nature. One can never go wrong by spending a vacation there! The place has an air-conditioned bedroom for two. Wi-Fi connectivity and flat-screen cable TV are also available. The treehouse also boasts a furnished balcony and free self-parking facilities. Staying there, one can do many outdoor activities like checking the Pivot Rock and Natural Bridge and Starkey Marina. Visitors can also explore Table Rock Lake and Beaver Lake to have a glimpse of the natural beauty of the area. Getting to Eureka Springs is easy. It is 69 minutes drive from the Northwest Arkansas Regional Airport.
Location: Heber Springs, Arkansas
The treehouse is located on eight acres of private land on the Little Red River, and it has a large dock. Nestled in nature near the Spring Mountains, the mountain river wakes one up in the morning to its slashing sounds. The treehouse has a massive area of 2500 square feet with a deck wrapping around the house. There are four bedrooms with six beds and two full baths. The treehouse can accommodate 8 people. It also has a kitchen and living room. The rooms have free Wi-Fi connections and satellite dish TV with a hoard of channels and sports packages. The treehouse also has one gas, one charcoal grill, and a stone fireplace. It is an ideal place to enjoy the hot tub on the deck and enjoy the stunning mountain views. One can enjoy various water sports.
Location: Jasper, Arkansas
When one wants a romantic getaway with stunning views, Canyon View treehouse in Arkansas could be the right choice. One can relax in a hammock on the spacious balcony and watch the sun rising across the mountain with a steaming cup of coffee in the hand. The gas fire table outside is perfect to enjoy the cool evening. The spacious treehouse has one bedroom with a full bathroom and kitchen. The main floor holds a king-size bed and there are six in-built bunk beds on the loft. It can accommodate eight people. The kitchen features all amenities like a stove, oven, microwave, dishwasher, and refrigerator. There is a sofa, chairs, Wi-Fi connection, dish TV, and a gas fireplace in the living area. One can do a lot of outdoor activities in the nearby area. It is the place to enjoy a treehouses in Arkansas vacation that you so dearly need!
Location: Eureka Springs, Arkansas
This log cabin treehouse offers a stunning view across Lake Lucerne. It has one bedroom, one full bath, a kitchen, and deck space. There is a queen-size bed for two in the bedroom. The bedroom features fantastic windows for a glimpse of the outside view. Because of its secluded location in the woods, one feels like sleeping in the woods. The living and dining areas have unique decorations. The treehouse has a Wi-Fi connection and Cable TV for connectivity, and entertainment. You will find a stove, coffee maker, microwave, and refrigerator in the kitchen. The bathroom boasts a standard-size tub with a shower. The treehouse preserves the original interior and exterior and it gives you a feeling of going back into the old days. One can enjoy walking around the lake. The treehouse is only five minutes away from downtown Eureka Springs.
Location: Eureka Springs, Arkansas
Located in the historic Eureka Springs district, the Treehouse village offers seven rooms. Five of the treehouses in Arkansas from number one to number five have one king bed and can accommodate two people. The sixth and seventh treehouses are provided with two king beds and can accommodate four people. All rooms have either furnished balconies or patios. Ceiling fans, refrigerator, microwave, free Wi-Fi, and digital cable TV connection are also available. One can also access free Wi-Fi in some public areas. This is a smoke-free village resort, and it features a snack bar. Contact-less check-in and check-out facilities are also available. Getting around the Treehouse Village is easy. It is only 72 minutes drive from the Northwest Arkansas Regional Airport. It is an ideal place to visit with family. One can do hiking in the nearby trails.
Location: Hot Springs, Arkansas
If you want to hear the whispering of nature for unwinding and relaxing, it could be the right holiday destination. Nestled in the Ouachita Mountains region, Firefly Ridge Treehouse sits on 27 acres of land near a beautiful creek. The place is about a mile off from Cedar Glades Park. The picturesque location of the treehouse delivers an exciting experience and feels like a piece of paradise on earth. It offers six treehouses to choose from. Each treehouse is unique in its features. The rooms include one bedroom with one king-size bed. The rooms are also adorned with upscale furniture, a fireplace, a kitchen, and one bath. Staying in the treehouse, one can soak in a hot tub and enjoy the astounding view of the mountain through the canopy of trees. It is a no-pets destination.
Location: De Queen, Arkansas
The treehouse provides an excellent getaway from the hustle-bustle of city life. With its cozy and comfortable ambiance, it seems like a getaway home from home. Located in the woods, PAINTED BIRD is only minutes off on a country road from De Queen. Renting allow you to have the entire treehouse to yourself. The place features an upper balcony and a lower deck. The outdoor kitchen is on the lower deck. One can sleep either on the king-size bed in the bedroom or on the sofa-bed in the living room. Staying there, you can have several fun trips to nearby lakes and trails.
Location: Little Rock, Arkansas
If you are looking for a quaint treehouse with abundant wildlife around for your next holiday, the Tree House On Fishers Pond happens to be the right destination for you. The place houses plenty of cranes, deer, foxes, and squirrels. You will see a large number of birds there. There are several trails through the woods. One can go there for a short walk. The natural spring feed-creek behind the treehouse also offers nice strolling. This multi-level treehouse overlooks a pond with a fountain and has a fishing dock. The best part of this treehouse is that it is dog-friendly. Your dog will have a nice time with a lot of space to run around. It houses one bedroom and one bath and can accommodate three people.
Treehouses in Arkansas Conclusion
The dreamy treehouses in Arkansas provide a perfect getaway from the hustle and bustle of city life. Nestled in nature, the Arkansas treehouses offer a quiet time and unforgettable experience amidst the serene surroundings. They also spark one's childhood imagination. Now that you know about them, book your upcoming vacation there!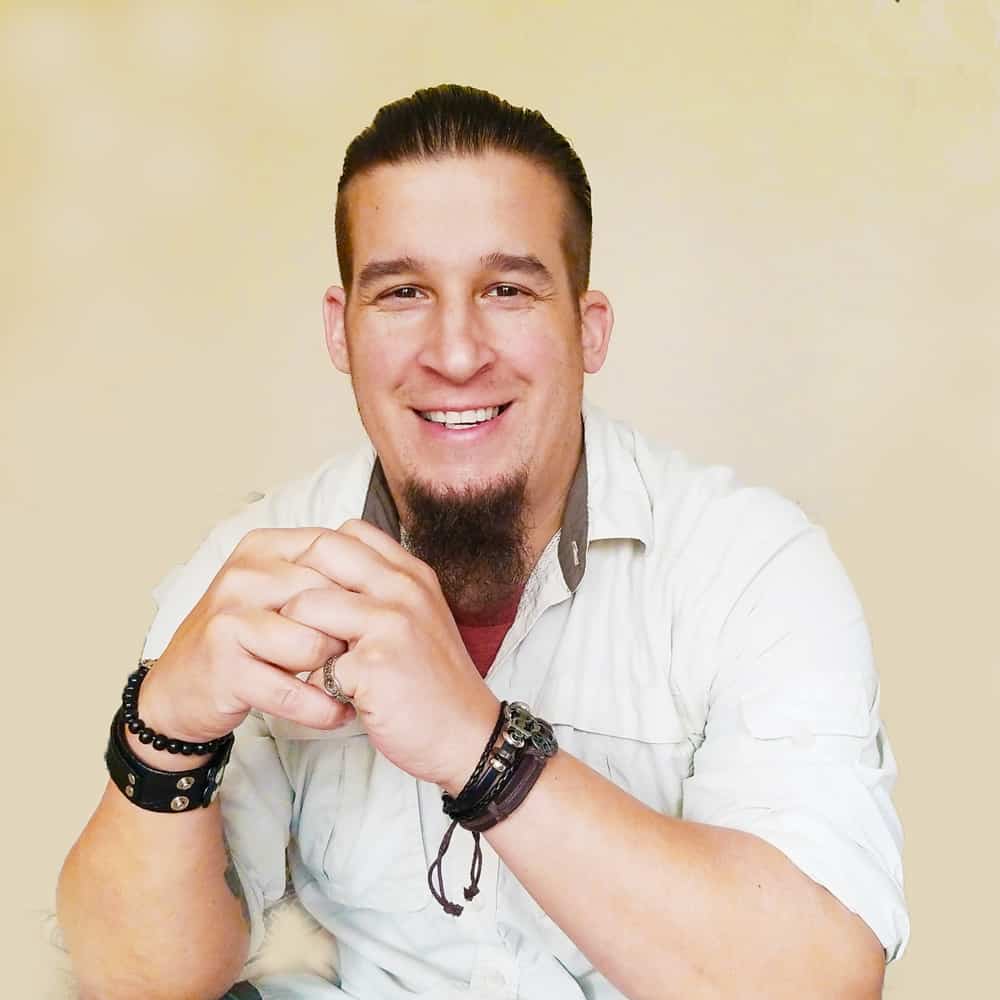 Full-time World Travel Writer who runs multiple websites and social media accounts. I have spoken at various conferences around the world. Some of my hobbies include adventure, fitness and new technologies. I am also a trekkie!