Searching for Magical Luxury Cabins in Asheville NC? You've come to the right place. We specialize in not only some of the best Glamping spots in Asheville and around the globe but love the traditional and modern cabins that are available to stay in as well. Luxury Cabins in Asheville NC are a popular type of accommodation, similar to NC Tiny Houses as it provides standard living quarters while still maintaining that sense of belonging to nature.
These luxury cabins in Asheville NC can range from the rustic mountainside log cabins in Asheville NC to the more modern tiny homes in Asheville within reach of downtown. We have even come across a few Asheville Treehouse cabins we decided to put on our list of Luxury Cabins in Asheville NC as they are quite unique and wonderful experiences.
Now choosing one of the many luxury cabins in Asheville NC can be a daunting task as there are tons of options with a range of pricing, location, and amenities available. We went through hundreds of places and think we have put together a good varied list of the most magical and awesome luxury cabins in Asheville NC that you can book for your next vacation or short getaway. Hope you like them and remember to book as early as you can as many of these North Carolina Glamping spots are booked up quickly with everyone wanting to get away and enjoy beautiful Asheville NC.
Other Glamping Articles You May Enjoy
Our List of Luxury Cabins in Asheville NC
---
Location: Candler, North Carolina
Treetop Mountain Vista offers a true alpine feeling of going closer to basics and the assurance that you'll be astounded by the scenery. It is encircled by treetops, plentiful animals, and breathtaking vistas.
A king bed with breathtaking views from your room, a cozy wood-burning stove, a reading corner with a selection of books, a love seat, and a flat-screen TV with a satellite program are all included in this warm and friendly house. Additionally, there is a fully furnished kitchen where you can cook your delicious recipes, a hot tub, and a gas grill on a completely private terrace where you can eat outside even in light rain.
Location: Leicester, North Carolina
This enchanted sanctuary is a real log cabin furnished with exquisite antiques. The cottage is dotted with family artwork and memorabilia. The cottage has large windows with magnificent views from the loft and red oak hardwood flooring throughout. There are enough dishes, pots, and pans in the kitchen to satisfy any cook, and there is a gas burner and convection oven.
A basic supply of paper items, plush towels, soaps, shampoos, and conditioners are all included in the shower-equipped bathroom. Both the queen bed in the loft and the full-size bed in the downstairs bedroom feature luxurious mattresses, pillows, and blankets in the summer and toasty down comforters in the winter. All this to induce deep sleep for you.
Both this charming cottage and a bigger home, "Country Haven," are located on 1 1/2 acres of privately owned land, perched atop a hilltop amidst rolling hills and gorgeous mountains in the distance. You may unwind on the rocking chair porch while listening to the sounds of wild turkeys, cows, horses, and chicks on the next farm.
Location: Asheville, North Carolina
Enjoy the comfort of a wood-burning fireplace on a porch that is open to the elements while the sound of a nearby creek permeates the area. This new lodge, which combines modern and rustic elements with contemporary furniture, is a refuge for nature lovers. Numerous facilities, such as a private hot tub, a terrace with a fire pit, a nearby creek, a huge yard with outdoor activities, and hiking trails within one mile. The distance to downtown from this cottage is 7 miles.
In the inviting bay window, cuddle up with a nice novel. To find your favorite TV show or movie on the soft sofa, climb the staircase to the loft. Make your favorite meal cooking in a well-equipped kitchen that includes a stylish Smeg fridge. Guests may maintain contact to work or school while experiencing a mountain retreat thanks to the cabin's high-speed WiFi. The property has multiple Scandi cabins with various architecture.
Location: Asheville, NC
Individuals won't be let down if they enjoy nature and a beautiful vista. Within 10 minutes, Asheville's downtown is accessible from this opulent Post and Beam cabin in Asheville NC, which is situated on 55 acres of private hiking trails (Wildlife Sanctuary). The residence, which was constructed in 2010, has two porches that overlook the Blue Ridge Mountains. Beautiful vistas can be seen from every corner of the home.
Location: Five Points, Asheville NC
Guests will be treated like royalty in this magnificent two-story, three-bedroom log home with a sumptuous hot tub on Spivey Mountain in lovely Asheville, North Carolina. The location is ideal—quiet and secluded, yet just 2.2 miles from West Asheville's downtown and only 6 miles from Asheville's.
The entire cottage is outfitted with brand-new, really cozy bedding and furniture. There is a calming terrace with a propane fire table and seating for six people. Asheville boasts some of the greatest eating in Western North Carolina, so you may cook indoors, outside on the grill, or not at all! Additional features like a washer/dryer, WiFi, a fire table, and premium towels, blankets, and linens will only enhance your enjoyable stay in North Carolina.
Location: Historic Montford, Asheville, North Carolina
Behind a home built in 1927 is a charming and tranquil tiny cottage called Zen Cottage. The cottage is located in the adored Montford neighborhood only minutes from Downtown Asheville. The Cottage will only be available to guests, but everyone else may use the terrace by the creek and the fire pit in the backyard.
A cozy living space with a futon, a bistro table, and a storage place for keeping your items can be found within. The efficient, well-equipped kitchen is connected to the dining room. All you really need to prepare quick meals will be available. Across from the kitchen is a distinctive lavatory with a toilet and a large walk-in shower. Ascend the ladder up to the upper level to reach your pleasant bedroom with a queen mattress.
Location: Swannanoa, North Carolina
There are many stories in this building. Tales on ecology, craft, and personal and cultural history. The owners have worked with some of the most skilled artisans in the region to honor the amazing handmade heritage of this location. You'll have an experience at the Nook that is unprecedented in the current period because practically everything you touch or use was made by hand, whether it be weaving, carving, or shaping.
A breakfast alcove, a tea loft, an entertainment loft, and a comfortable sleeping room are among the interior nooks. There is an outdoor bathhouse that is open most of the year but is closed for a significant portion of the winter. One of the most unique luxury cabins in Asheville NC to say the least.
Location: Woodfin, Asheville, North Carolina
"Treehouses of Serenity" consists of seven distinctive luxury cabins in Asheville NC, "Wizards Hollow" being one of them. The property is tucked away in the Blue Ridge Mountains about 10 minutes north of Asheville's downtown. Large windows allow you to enjoy the distant mountain views from each apartment, which also offers functional bathrooms.
Location: Asheville, NC
These unique luxury cabins in Asheville NC are located at the nexus of the city and the countryside. There are 16 A-frame cottages on the site, each with a bathroom, air conditioning, and WiFi. The main social hub on the site, the River Lodge, serves as a place to dine, drink, meet, and shop. With the river greenway directly across the street, you'll have easy access to everything of Asheville and may engage in outdoor activities right outside your front entrance.
Each A-frame cabin is a separate building with its own parking space. The shared River Lodge offers an indoor/outdoor dining area, café/bar, grocery shop, 1,200 square feet of event space, and an 8-person meeting room. Visitors will have a separate, personal cabin with a toilet and shower, a queen bed, a queen sleeper couch, a sitting desk, a mini-fridge, a microwave, an electric kettle with coffee and tea, air conditioning, a personal deck, and high-speed WiFi.
Magical Luxury Cabins in Asheville NC Pinterest Pin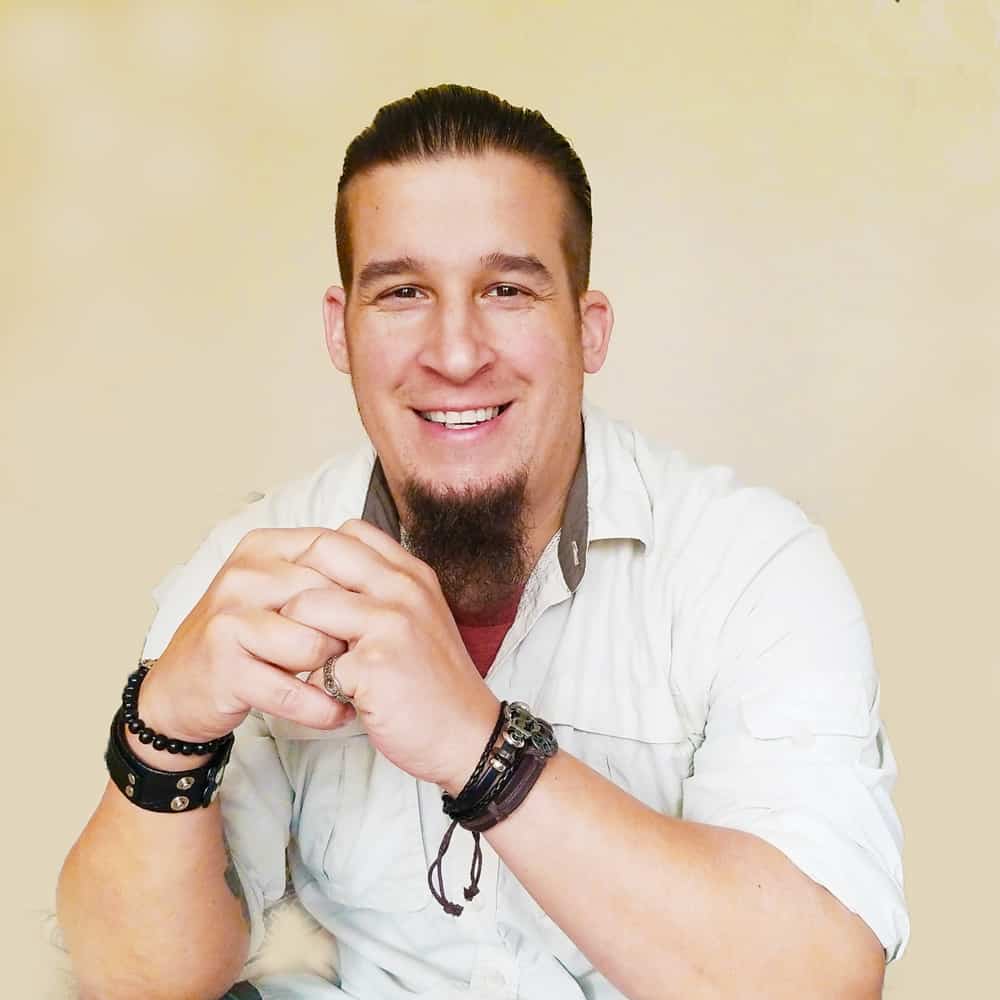 Full-time World Travel Writer who runs multiple websites and social media accounts. I have spoken at various conferences around the world. Some of my hobbies include adventure, fitness and new technologies. I am also a trekkie!