Washington State is called the "Evergreen State" for a reason. With an abundance of evergreen trees, it stays green year-round. It is a nature lovers paradise and this makes Glamping in Washington one of the most popular luxury camping options. There are many types of glamping properties in Washington from treehouses, domes, quaint cabins, tipis, tents, tiny homes, and more. Yurts in Washington are another popular option for glamping. They provide comfortable accommodation while still maintaining a natural feeling and connecting you to the nature around you.
Yurts have been around a very long time and used around the world for centuries. Even though in modern times, they may have kitchens, bathrooms, and other luxuries in many of the Yurts in Washington, the traditional aspect is still there to enjoy. We have searched far and wide for what we feel may be some of your best options for Yurts in Washington to book for this next year. Glamping is all the rage right now so make sure to book as early as you can so you don't miss out on this unique camping experience in the wonderful nature Washington State has to offer.
Our Top Yurts in Washington State to Book
---
Location: Columbia River Gorge, Washington State
The Yurt at Rivendell is a refuge of calm and quiet, a haven for recuperation and creativity, made mostly from resources painstakingly and delicately collected on-site. Turn back the clock to a simpler life as the sun, moon, and stars sparkle at you through the graceful vibrations of 100-year-old Douglas Fir trees. Unwind in your very own jacuzzi on a secluded veranda with views of nature's beauties. In the idyllic cottage, you may be at home with life and the world despite being only a short drive from the magnificent Columbia River Gorge, its world-renowned beautiful landscapes and cascades, and the charming settlements that border its banks.
Recent Review: "Wow!! This place was magical!! The yurt in the middle of nowhere with amazing mountain view's, a teak hot tub and the tranquility of nature was such a wonderful way to spend the weekend. The kitchen was perfect, it had everything you need. The yurt was very clean, the owners were very responsive and just all around a very welcoming, incredible and unique place to stay."
Location: Port Hadlock, Washington State
Brigadoon is a location of friendliness, serenity, and compassion, making it an ideal headquarters for exploring Puget Sound. It's a very lovely location to relax. All visitors to Brigadoon contribute to making it what it is. This is a space that encourages and stimulates creativity and imagination. They embrace all enthusiasts of living, including artisans, writers, explorers, artists, and dreamers.
Recent Review: "This property is amazing! The gardens are fantastic and so relaxing. The yurt itself was beautifully decorated with so many amazing touches of whimsy! It was stocked with everything you could need for your stay. The owner Julie and the guy who created the garden space Dave were delightful friendly people. We had one of the best vacations ever and we can't wait to come back!"
Location: Vashon Island, Washington State
A once-in-a-lifetime trip to a Pacific Northwest island. The yurt sits on Vashon Island, in Puget Sound, which is noted for its charming, laid-back, nature-loving culture. You'll discover yourself planning on spending all of your downtimes touring the island and viewing the native sea creatures play in the sea outside the yurt, despite the fact that it's only a short ferry journey from both Seattle and Tacoma. Kayaks, fantastic biking, hiking pathways, beachcombing, and walking trails are all accessible for wildlife and recreation lovers.
Location: Seaview, Washington
If you are looking for some extra amenities for the family like a swimming pool, playground, volleyball, and access to a beach then look no more. The Long Beach Yurts in Washington have a private entrance, dining area, seating area, fire pit, picnic table, and space heater. Rent two yurts in you have a group or two families camping together. Bathrooms are a close walk away and Astoria, Oregon is not far for a day trip.
Location: Monroe, Washington
Go unwind in this yurt's serene stillness and get away from the city. Full bathroom, kitchenette, heat, and a lovely fireplace for a year-round getaway. There is a lot of natural beauty around. Spend the entire evening listening to the owls, try mushroom hunting, or curl up by the fireplace with a nice novel. In the spring and summer, take advantage of the gardens and the refreshing mountain air.
Recent Review: "Loved this yurt! It was great to have modern amenities like a dishwasher too. Hope to come back one day!"
Location: Roy, Washington
On 20 acres of land, a 24-foot yurt lies hidden in the woods. It has a large living area with a fridge and a gas cooktop. This enchanted circular building, which has a sizable dome above the ceiling, is incredibly cozy. For those chilly evenings, the queen bed comes with a bed warmer. A twin daybed is also available. There is a complete, luxurious bathroom with heat. And a wood stove to keep it warm and comfortable.
Recent Review: "We had everything we need and more! The bathtub was really nice and the hot water stayed hot and that's exactly what we needed. The gas stove was nice and we even used oven once and it cooked grilled vegetable perfect! The yurt is spacious and clean! It's better than hotels if you are around the area!!"
Location: Granite Falls, Washington
This yurt in Washington has carefully chosen antique furnishings in the yurt, which is nestled on eight acres of mossy woodland on the South Fork of the Stillaguamish River, helps to build a tranquil and charming atmosphere. This opulent glamping hideaway is a great starting point for activities like hiking, rafting, trail running, climbing, and skiing along the Mountain Loop Highway in the North Cascades.
Take a nap on the comfortable futon or queen-size acacia hardwood bed, then wake up rejuvenated and ready for an excursion. French press premium coffee, as well as tea, are offered. There are robes and slippers provided for guests to use as you go the short distance from the yurt to the bespoke washroom, which features quartz counters, a walk-in shower, and the comforting scent of wood.
Recent Review: "Amazing! The yurt is super cozy and looks just like the pictures. There's a little trail that takes you down to the river in about 3 minutes and it is so gorgeous, absolutely breath taking. Very clean and tons of pots, pans, plates and mugs for any cooking you want to do. Felt very safe, secure and private. Thank you!"
So make sure to bookmark this Yurts in Washington State article to help plan your next Glamping trip in Washington. If you have any other yurts in Washington that you think should be on our list, feel free to reach out and tell us about it! Happy Glamping!
Other Yurt Glamping You May Be Interested In
Yurts in Washington State Pinterest Pin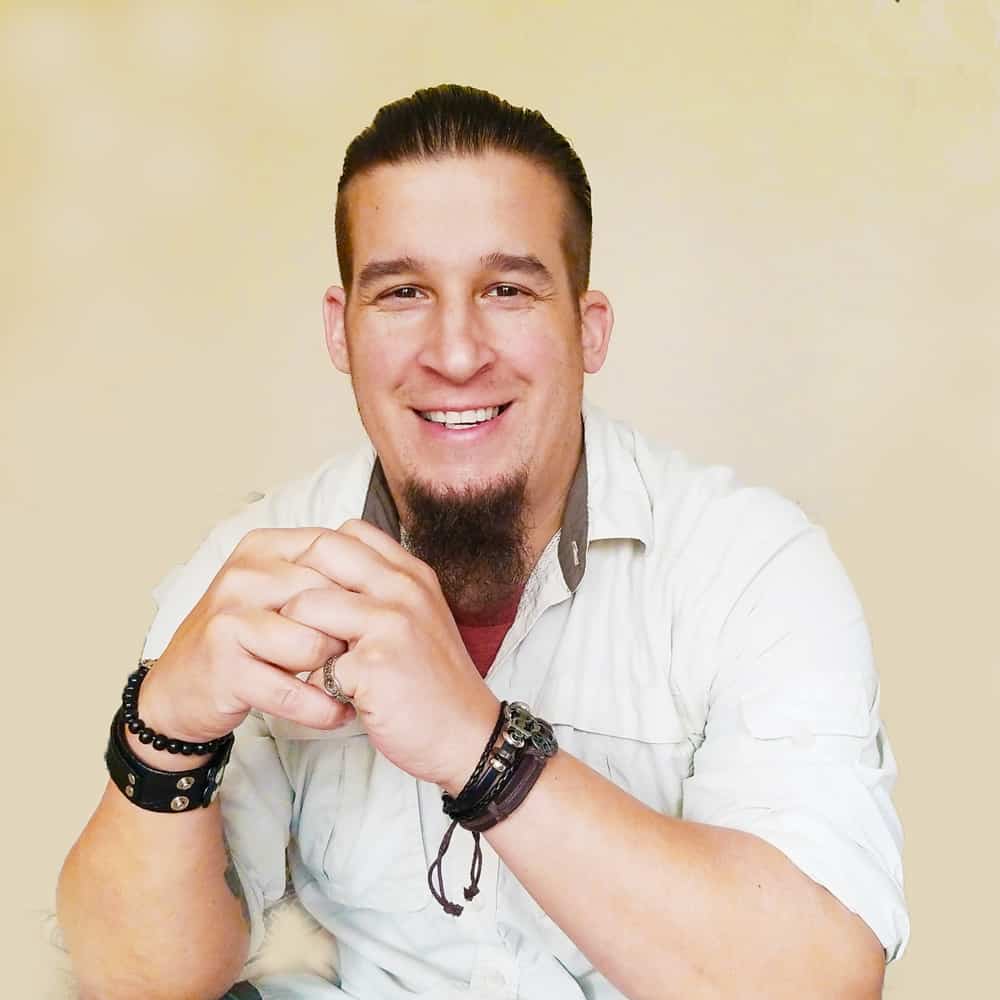 Full-time World Travel Writer who runs multiple websites and social media accounts. I have spoken at various conferences around the world. Some of my hobbies include adventure, fitness and new technologies. I am also a trekkie!