I cordially invite you to set out on a captivating journey through the enchanted world of Huttopia glamping resorts, which are tucked away in some of the most breathtaking landscapes in the United States and Canada. As a seasoned travel expert with a passion for discovering off-the-beaten-path experiences. Huttopia offers a singular and spectacular escape for adventurers, leisure seekers, and families alike by fusing the conveniences of upmarket lodging with the natural splendour of the great outdoors.
In this thorough guide, we'll delve into the details of Huttopia's environmentally friendly havens and take you on a virtual tour of their variety of opulent lodgings, from quaint wood cabins to chic canvas tents. Experience the wealth of conveniences that are at your disposal, including fully functional kitchens, private bathrooms, and roomy living spaces, all created to make your time glamping as relaxing and pleasurable as possible.
We'll also look at the wide range of exhilarating possibilities and peaceful relaxation options offered at each Huttopia resort. There is something for everyone at these attractive getaways, whether you're an adrenaline addict looking for thrilling outdoor sports like hiking, mountain biking, or canoeing or a tranquillity enthusiast hoping to rest with yoga, spa treatments, or stargazing.
This guide will also introduce you to the culinary delights that are waiting for your taste buds, such as fine dining establishments that use locally produced products and casual BBQ cookouts beneath the stars. Make the most of your stay at these gorgeous glamping places by learning about the local attractions and distinctive cultural experiences in the region.
Discover the enchantment of Huttopia as we investigate the delicious offers, exhilarating pursuits, and magnificent settings that ensure a fun and educational journey for every reader. After reading this book, you'll be eager to plan your next holiday so you may experience Huttopia's unique blend of luxury and nature.
The Extraordinary Glamping Accommodations at Huttopia: Combining Luxury, Sustainability, and the Beauty of Nature
In this section, we examine in detail the various types of lodging that Huttopia resorts in the USA and Canada have to offer. Each of these accommodations has been thoughtfully created to satisfy a range of preferences and needs while symbiotically fusing luxury, sustainability, and the allure of nature.
Huttopia Canvas Tents
Huttopia's canvas tents are the ideal option for those looking for a traditional camping experience with a dash of luxury. These roomy, wind- and weather-proof tents are skillfully made to provide visitors a welcoming haven. These tents perfectly combine rustic beauty with contemporary convenience, furnished with luxurious mattresses, cozy lounging areas, and appealing decor. Private outdoor terraces are another extravagance available to guests. These terraces are ideal for enjoying morning coffee while taking in the surrounding natural landscapes.
Huttopia Wooden Cabins
The wooden cabins at Huttopia offer a tasteful fusion of modern conveniences and rustic splendor. These cabins offer a cozy retreat for visitors looking for a more sturdy building with all the conveniences of home because they were constructed using environmentally friendly materials and were created to blend in with the natural surroundings. The cabins provide the perfect backdrop for an unforgettable trip with their well-appointed bedrooms, fully functional kitchens, and pleasant living areas. Enjoy the ideal harmony of luxury and nature as you unwind on your private deck and take in the calming ambiance.
Each one of these extraordinary lodgings at Huttopia resorts spread out over the USA and Canada represents a dedication to sustainable luxury, making sure that visitors may have the ideal glamping experience without forgoing their connection to nature. No matter which option you choose when you consider the wide range of possibilities, you can be confident that it will immerse you in a world of comfort, tranquilly, and spectacular beauty.
Discover a World of Activities and Amenities at Huttopia
The variety of activities and services offered by Huttopia resorts, which create exceptional experiences for every kind of traveller, are covered in this area. Huttopia offers something for everyone, whether you're looking for excitement, leisure, or great family time. Join us as we investigate the alluring amenities that make Huttopia the best glamping spot.
Stay Fit and Interact with Nature Through Outdoor Recreation and Adventure
A wide range of outdoor activities are available at Huttopia resorts to fully immerse visitors in the surrounding natural beauty. Bask in the sun on the beaches or on cozy poolside loungers while swimming in cool lakes or heated pools. Take a leisurely stroll along well-maintained natural trails or use the free bike rentals to explore the unspoiled surroundings. Because to Huttopia's ideal positions next to rivers and lakes, you may paddleboard, kayak, or canoe across the waterways while taking in the beautiful surroundings.
Connecting and Sharing Memorable Experiences Through Social and Entertainment Activities
The social activities and entertainment choices available at Huttopia resorts are broad and aimed at bringing people together. Spend time with one another over a campfire in the center, or take part in entertaining theme nights like outdoor movie nights and live music performances. Huttopia puts a lot of effort into fostering a sense of community so that each visitor is made to feel at home and involved during their stay.
Engage and Entertain Visitors of All Ages for Family-Friendly Fun
With a wide range of kid-friendly activities and services, Huttopia is dedicated to creating lifelong memories for the entire family. With designated play areas, enjoyable seminars, and thrilling treasure hunts, you can keep kids amused. Baby kits, which come with cribs, high chairs, and other necessities, are also offered by the resorts to ensure the comfort and convenience of families travelling with small children.
Relaxation and Serenity: Recharge Among the Natural Environment
At Huttopia glamping resorts, tranquilly and leisure are always accessible. Relax by reading a nice book from the on-site library, or seek out a secluded area in the nearby wilderness to meditate or do yoga. Huttopia offers the ideal setting for relaxing, recharging, and reestablishing one's connection to oneself thanks to its abundance of green spaces and attractive surroundings.
Enjoy Local Flavors and Delights with On-Site Dining and Refreshments
The on-site dining options at Huttopia resorts satisfy your appetite with delectable dishes prepared with fresh, regional, and seasonal ingredients. Take advantage of delicious pizzas, mouthwatering burgers, and freshly made bread and pastries. Gather around a communal Barbeque to grill your favorite meals while getting to know other diners for a more relaxed dining experience. The resort's café and bar serve a variety of cool beverages, including local craft beers, wines, and cocktails, to quench your thirst.
Providing Convenient Facilities and Services to Make Your Stay Pleasant and Easy
With a variety of useful amenities and services, Huttopia resorts put its guests' pleasure and convenience first. Profit from free Wi-Fi in public areas, pristine restrooms, and practical on-site shops supplied with necessary groceries and supplies. All guests will have a flawless and delightful glamping experience thanks to the attentive and helpful crew, who are always on hand to help with any requirements or problems.
Huttopia Events and Meetings: Unusual Venues for Unforgettable Events
This section examines the distinctive possibilities for event and conference hosting that Huttopia resorts provide. See how these breathtaking glamping locations offer an inspiring setting for business retreats, team-building exercises, family reunions, and special celebrations, guaranteeing a remarkable experience for everyone in attendance.
Encouraging collaboration and creativity through corporate retreats and team building
Forget the typical conference room constraints and upgrade your next business getaway with Huttopia. The tranquil natural setting creates the perfect atmosphere for encouraging teamwork, creativity, and original thought. Take part in group walks, canoe races, or problem-solving competitions as team-building exercises to improve relationships and communication. Participants can reenergize and refocus thanks to the serene surroundings and distinctive accommodations, assuring a fruitful and satisfying retreat.
Making enduring memories in the embrace of nature for family reunions and celebrations
The ideal location for amazing family reunions, milestone celebrations, or private get-togethers with loved ones is a Huttopia resort. While the spectacular scenery provides a picturesque backdrop for shared experiences and treasured memories, the variety of lodgings and activities ensures that visitors of all ages and interests are catered to. Create gatherings for games, storytelling over the campfire, or group meals to fortify the bonds that matter most.
Seminars and educational events: stimulating encounters in inspiring settings
Huttopia offers a distinctive setting for holding seminars, educational events, or skill-sharing sessions thanks to its natural surroundings and eco-friendly mindset. Whether it's a sustainability seminar, photography workshop, or yoga retreat, the immersive setting fosters learning and personal development. Being surrounded by the beauty of nature, participants can participate in practical activities, exchange knowledge, and develop new perspectives.
Celebration of Love and Life in a Picturesque, Intimate Environment for Weddings and Special Events
Huttopia offers a gorgeous, intimate environment that will make an impression on guests for those looking for a really unique and memorable venue for their special day or milestone event. Say your vows amidst verdant forests, picturesque lake views, or beneath the stars, and celebrate your love in an enchanted setting that accurately captures the splendor of your journey. The committed event planners at Huttopia will collaborate closely with you to realize your idea and guarantee a smooth, outstanding event.
Exploring Huttopia's Idyllic Locations in the USA and Canada
Each Huttopia location offers a distinctive and alluring glamping experience, and they are dispersed throughout the USA and Canada. Choose the ideal Huttopia hideaway for your upcoming journey by immersing yourself in the varied landscapes, local attractions, and unique character of these breathtaking locations.
Huttopia Southern Maine, USA
This Huttopia location, located in Southern Maine, offers a tranquil coastal setting with quick access to lovely beaches, picturesque lighthouses, and charming New England villages. Visit neighbouring sites like the Rachel Carson National Wildlife Refuge or savour delicious fresh seafood dishes at neighbourhood restaurants.
Huttopia White Mountains, USA
Huttopia White Mountains, which is close to North Conway, New Hampshire, invites visitors to take in the area's alluring splendor. This area provides countless options for hiking, rock climbing, and beautiful drives, including the famed Kancamagus Highway, as well as being adjacent to the White Mountain National Forest.
Huttopia Adirondacks, USA
Located in Upstate New York and surrounded by the untamed wilderness of the Adirondack Mountains, this Huttopia location offers a peaceful retreat from the hectic pace of daily life. Enjoy outdoor pursuits like canoeing, hiking, and fishing while exploring the distinctive beauty of Saratoga Springs or the adjacent Lake George Village.
Huttopia Paradise Springs, California
In the center of Southern California, at Huttopia Paradise Springs, take in the charm of the desert. This one-of-a-kind glamping location provides visitors with a peaceful retreat in a breathtaking desert scenery, with quick access to well-known destinations like Joshua Tree National Park and Palm Springs. Discover the numerous hiking routes in the area, admire the unique flora and wildlife, or unwind under a blanket of stars in the open desert skies. At Huttopia Paradise Springs, where leisure and excitement await in equal measure, embrace the beauty and tranquilly of the desert.
Canada's Huttopia Sutton
Huttopia Sutton is a beautiful refuge for nature lovers and cultural aficionados alike, located amidst the undulating hills and quaint towns of Quebec's Eastern Townships. Explore the renowned wineries and microbreweries in the area or the rich creative history in the nearby galleries and museums. There are numerous hiking trails, bicycle routes, and ski resorts close by.
Experience Huttopia and Make Lasting Memories
In summary, Huttopia resorts provide a wholly distinctive and immersive glamping experience by fusing the magnificence of the natural world with contemporary conveniences, a wide range of amenities, and eco-friendly practices. Each Huttopia site promises a unique journey and is located in a picturesque area of the United States or Canada, appealing to a wide range of interests and tastes.
Huttopia offers a fascinating and enlightening experience for everyone, from exploring stunning landscapes and participating in outdoor activities to unwinding in peaceful settings or celebrating life's key events. Huttopia resorts provide the ideal fusion of adventure, leisure, and community, whether you're looking for a family-friendly retreat, a romantic break, or a location for your next event or meeting.
Join Huttopia on your next unique adventure, and allow the magic of these extraordinary getaways to inspire and revitalize your spirit as you re-connect with the marvels of nature.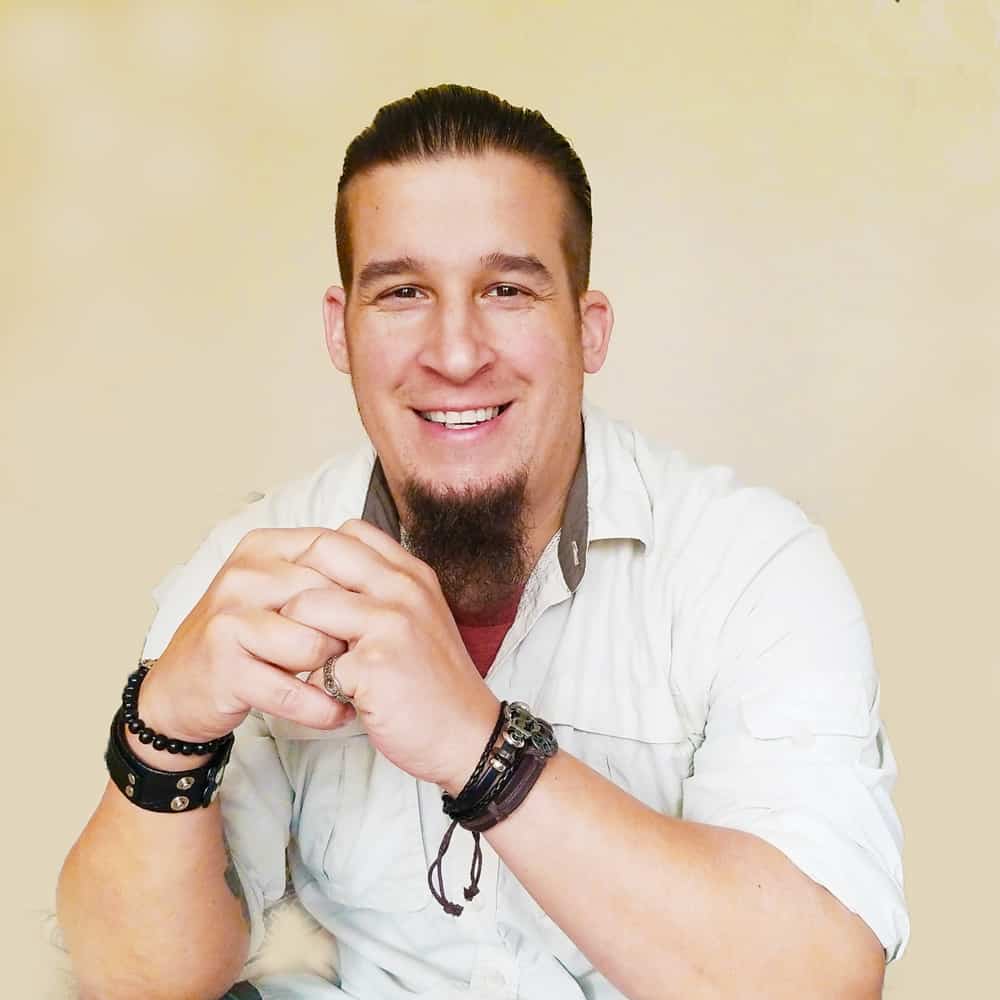 Full-time World Travel Writer who runs multiple websites and social media accounts. I have spoken at various conferences around the world. Some of my hobbies include adventure, fitness and new technologies. I am also a trekkie!