You can't help but feel wonder when the first rays of dawn touch the breathtaking scenery of Hawkes Bay. This location is a hidden jewel on the east coast of New Zealand's North Island, where sun-soaked vineyards meet the turquoise blue of the Pacific Ocean and the pastoral splendour of rolling hills spreads as far as the eye can see. But Hawkes Bay is more than simply a visual treat—it's also a playground for the daring and a haven for those seeking a sumptuous escape from the world.
Welcome to glamping Hawkes Bay, where the serene beauty of nature coexists with the conveniences of premium accomodation. Consider replacing your alarm clock with a natural chorus of native birds, or your workplace view with a panoramic vista of vineyards, orchards, and distant mountain ranges. Your day may begin with a vineyard tour and conclude with stargazing from the terrace of your private safari tent or tiny home in the middle of New Zealand's finest wine region.
Glamping Hawkes Bay is about more than simply enjoying the great outdoors—it's about doing it in elegance. It's about experiencing the thrill of camping with the extra bonus of comfy mattresses, cosy rooms, and conveniences you wouldn't normally expect to find in the middle of such raw natural beauty.
So, why stay in a standard hotel when you can have a unique Glamping in New Zealand experience that puts you closer to nature while yet providing luxury? We encourage you to explore our curated selection of the best glamping sites in Hawkes Bay, whether you're a seasoned glamper or a curious novice. Each provides a one-of-a-kind experience, offering lasting memories and a strong connection to this extraordinary part of the globe.
Other New Zealand Glamping Articles:
Blue Mountains Romantic Getaways
Sunshine Coast Hinterland Glamping
Our Favorite Glamping Hawkes Bay New Zealand Sites
---
The Endsleigh Road Hutch, located 4 km south of Havelock North, is a boutique farm-style accommodation that promises a tranquil refuge within a short drive from Napier Airport. This self-contained, freestanding apartment has a queen-sized bed, an ensuite bathroom, TV, WiFi, a fridge, and a kitchenette with a microwave and a single induction cooktop. Start your day off right with a complimentary continental breakfast offered the first two mornings of your stay.
Immerse yourself in the peaceful agricultural environment as you bathe in the outdoor private bath beneath a starlit sky, serenaded by Moreporks' soothing sounds. The Hutch, located in a verdant lawn near a brand-new home, provides panoramic views of Hawkes Bay's breathtaking scenery.
Mouse, the sheep dog, Biddy, the Jack Russell, and Freddie, the Burmese cat, live on the ranch and are quite friendly. Equestrian amenities, including yards and paddocks, are accessible to guests for a fee, as is enough parking for trucks and horse floats.
Laundry facilities are available to long-term visitors at the Endsleigh Road Hutch. Wrap off your day in the own outdoor hot tub with high views of the stunning Hawkes Bay, or unwind in the garden seating area. Endsleigh Road Hutch, your home away from home in Hawkes Bay, offers the ideal combination of rustic charm and elegance. A great choice for glamping Hawkes bay to be sure.
Clifton Glamping, set among the rolling hills of Clifton Station, is the perfect glamping Hawkes Bay option. This is the ultimate luxury escape, combining the rustic charm of camping with the elegant luxuries of boutique hotel. The hosts and long-time fans of the glamping phenomenon, Lucia and Tom Gordon, have designed this one-of-a-kind experience on their 6th generation family farm, which covers over 2000 acres of beauty. The family has held the property, which is one of New Zealand's oldest functioning farms, for almost 150 years and is now ready to welcome you to your own distant part.
Clifton Glamping's facilities are designed to provide a five-star experience, making it the most distinctive boutique accommodation in Hawkes Bay. Consider a magnificent super king bed, an outside bathtub and shower, and a full kitchen with a Weber BBQ and gas ring burner. The beautiful experience is further enhanced with an eco-friendly dehydrating toilet, clean river access for swimming, an internal fire and outdoor brazier, and locally sourced breakfast goods. This picturesque refuge is only 5 minutes from Te Awanga and a 20-minute drive from Havelock North, Hastings, and Napier, yet its lovely environment will make you feel worlds away.
Clifton Glamping's safari tents are a refuge of solitude and luxury, situated against panoramic views of Clifton's gorgeous surroundings. These semi-outdoor rooms are created with a distinct flare and refinement, making them ideal for couples looking for a quiet getaway or a spot to commemorate a special occasion. Immerse yourself in the cool waters of the Maraetotara River, relax with a glass of wine in scalding hot outdoor spas, and drift off to the soothing sounds of Tui birds and native wood pigeons. Fresh flowers decorate the tents, providing a beautifully fragrant, calm atmosphere.
Clifton Glamping Hawkes Bay invites guests to explore the region's world-class wines, boutiques, and cafés in addition to the onsite facilities. You may even read a book in quiet or stare at the sky from your magnificent bed, which is draped in finest linen. The hosts, Lucia and Tom, are always happy to assist with any finishing touches to round off your trip. Whether you're a first-time glamper or a seasoned one, Clifton Glamping offers a wonderful experience that will leave you rejuvenated and wanting more.
Prepare for an unforgettable glamping experience at the worldwide recognised First Light House, magnificently located atop Lightning Ridge with a stunning view of Hawke's Bay's enormous Waimarama Beach. This award-winning eco home, skilfully conceived and built by University of Victoria architectural students, exemplifies the unique synthesis of sustainable design with architectural genius. The home won first place in engineering, second place in architecture, and third place overall at a competition in Washington, DC. This futuristic masterpiece, which was formerly on display in Wellington, now has a permanent home overlooking the lovely white beaches of Waimarama Beach, just a picturesque thirty-minute drive from Havelock North in Hawke's Bay.
The First Light House is a design masterpiece, with incredible indoor-outdoor flow. It has more than 100 metres of decks that provide an unimpeded view of the spectacular surf beach that stretches all the way to Cape Kidnappers and out to sea to Bare Island. The setting is as unique as the home itself, providing an unrivalled glamping Hawkes Bay experience for anyone seeking a combination of luxury, innovation, and connection with nature. The First Light House, with its solar-powered features and smart architecture, embodies the future of sustainable living and provides guests with a rare opportunity to experience it firsthand.
The view from the home is breathtaking, with the broad stretch of the beach meeting the sea, providing a mesmerising image that captures the raw magnificence of New Zealand's surroundings. The First Light House is more than simply a place to stay; it's an experience that mixes the allure of glamping Hawkes bay with a taste of eco-conscious living in the future. This makes it an ideal alternative for glampers looking for a one-of-a-kind, sustainable, and luxurious lodging in Hawke's Bay.
Tuki Tuki Tiny House is an eco-friendly getaway set in the beautiful Kahuranaki Valley. This small home is a slice of paradise that reconnects you with nature and the simplest joys in life, making it ideal for a couple's retreat, honeymoon, baby-moon, or simply a chance to reset. Begin your days with a leisurely stroll through the farm, followed by a fresh, home-cooked breakfast served with farm-fresh eggs and herbs. As the day comes to an end, have a glass of wine while watching the sunset on the porch or relax in the luxury of your very own historic cast iron bathtub.
This small home, designed by the hosts and created in collaboration with local builders, Le Workshop small Home Builders, offers a one-of-a-kind opportunity to live in a basic yet attractive environment. The Oak and Bamboo interior blends perfectly with the surrounding environment, providing spectacular views of Mt. Erin and the surrounding surroundings. Because it is double-glazed and well-insulated, the house remains warm in winter and cool in summer, making it a peaceful sanctuary whatever the season.
The Tuki Tuki Tiny House is a self-contained dwelling with a queen-sized bed nestled in a cosy mezzanine. The open concept living room, dining room, and kitchen lead to a tiny deck, giving a lovely indoor-outdoor flow. The fully equipped kitchen has everything you need to prepare a nice meal, and the bathroom has towels and amenities. The residence also has storage for personal items and a place to hang clothing. The compost toilet, which works like a conventional toilet but without the need to flush, is a fascinating aspect of this off-grid lifestyle.
Tuki Tuki Tiny House, located just 40 minutes from local beaches and 15 minutes from the picturesque town of Havelock North, is a great location for visiting local sights or enjoying a spot of artisan food shopping. Local vineyards and restaurants are only down the road, as is the Red Bridge Café, which claims to have the greatest cup of coffee in town! Tuki Tuki Tiny House provides a remarkable stay in the heart of Hawke's Bay, whether you're looking for a tranquil hideaway or a unique glamping experience.
The Enchanted Retreat – Unforgettable Luxury Glamping offers a magnificent and eco-friendly glamping experience in Havelock North, Hawkes Bay, New Zealand. This African safari tent-inspired hideaway includes a 76m2 luxury tent with a king-sized bed, ambient lighting, stylish décor, and a well-equipped kitchen. Guests can relax in a secluded outdoor dining area with views of the beautiful Hawkes Bay environment.
A saltwater pool, free WiFi, a balcony, and free private parking are among the amenities and activities available at the retreat. Guests may swim in the outdoor pool, go hiking or cycling, or relax in the garden with grills. For the convenience of guests, an airport shuttle service is also offered. The retreat is just 15 miles from McLean Park and 4.1 miles from Splash Planet, so there is lots of surrounding exploring.
Havelock North, sometimes known as the "Jewel of the Bay," is a picturesque hamlet in New Zealand's beautiful Hawkes Bay area. The village's centre features boutique stores, art galleries, and cafés, as well as natural beauty, a rich history, and a dynamic culture. The lush Te Mata Peak and green vineyards in the surrounding terrain provide fantastic options for outdoor sports and wine sampling. The summit, which rises 399 metres above sea level, provides breathtaking views as well as various hiking and mountain bike paths. Furthermore, Havelock North acts as a gateway to the famed Hawkes Bay wine area, which is home to more than 70 wineries and is a wine lover's paradise.
Mohaka River Farm is a one-of-a-kind and stunning property located on the boundary of the sunny Hawke's Bay and Taupo regions. It provides a variety of lodging alternatives, including cottages, chalets, and camping amenities, and is located on the lovely Mohaka river and surrounded by stunning mountain ranges. In their working farm, this property takes special care to encourage biodiversity, sustainability, and organic principles.
Guests are welcome to join in agricultural activities as the seasons allow. Fishing, strolling, swimming, or organising a horse trek or rafting excursion are some of these activities. There are family rooms and a children's playground on-site for families. Every property has a balcony, and some have lovely river views.
The farm is located in Te Haroto, and nearby activities include cycling, fishing, and hiking. There is a garden where guests may rest if they want a more casual stay.
In terms of accommodation, they offer a few possibilities that are unique:
The Dome: This romantic hideaway for two is located on a mountainside among native Kanuka trees. It comes with a queen-size bed, an en-suite bathroom, an outdoor shower, a kitchenette, and a private outdoor fire pit with free wood.
Aroha Luxury Tent: With a luxurious queen-size bed, en-suite bathroom, and an outdoor bath, this tent provides a one-of-a-kind glamping experience. It is positioned by the river and has a beautiful view of the Mohaka River.
Shearer's Quarters: This property is located on the Mohaka River's banks. It contains two bedrooms, an open kitchen/living space, and a bathroom with a shower and a separate toilet. The master bedroom with a queen bed is located above on a mezzanine floor, while a guest bedroom is located downstairs.
Some Popular Things to do in Hawkes Bay when Glamping
---
Wine Tasting: Hawke's Bay is New Zealand's oldest and second biggest wine area. It is well-known for producing high-quality wines, especially Chardonnay, Syrah, and Merlot-Cabernet blends. The region has around 70 wineries, several of which provide wine tasting experiences. Consider taking a wine tour to visit some of these vineyards.
Outdoor Activities: With its stunning natural surroundings, Hawke's Bay provides several chances for outdoor excursions. Hiking or mountain biking at Te Mata Peak is an option, as is a leisurely stroll or ride over the region's large network of trails.
Architecture: Napier, a city in Hawke's Bay, is well-known for its spectacular Art Deco buildings. This occurred during a big earthquake in 1931 and subsequent rebuilding. You may explore this one-of-a-kind urban setting on your own or as part of a guided tour.
Visit Farmers' Markets: Hawke's Bay is well-known for its fresh, locally grown products. Visit a local farmers' market to try this for yourself. The Hawke's Bay Farmers' Market in Hastings is one of New Zealand's oldest and largest.
Birdwatching: At Cape Kidnappers, gannet colonies might be found. There are guided excursions available, some of which involve a tractor ride down the beach.
Explore Local History: The region's museums and historic buildings, including as the Hawke's Bay Museum and Art Gallery and the old Mission Estate Winery, are well worth a visit.
Relax on the Beach: Hawke's Bay has stunning beaches. Locals love Waimarama and Ocean Beach, which are ideal for a picnic, swimming, or simply resting with a good book.
These are just a handful of the activities available when glamping Hawke's Bay. The region has a wide variety of attractions, so you're sure to find something to your liking.
As you can see, glamping Hawkes Bay, New Zealand is an unforgettable experience. You'll experience the ideal combination of outdoor activity and luxury comfort in a location known for its natural beauty, historic charm, and world-class wine. Glamping Hawke's Bay is guaranteed to leave you with wonderful experiences, whether you're an outdoor enthusiast, a wine lover, or simply searching for a unique and peaceful escape. So, why delay? Begin organising your luxury glamping adventure in Hawke's Bay today and experience the enchantment of this breathtaking location for yourself.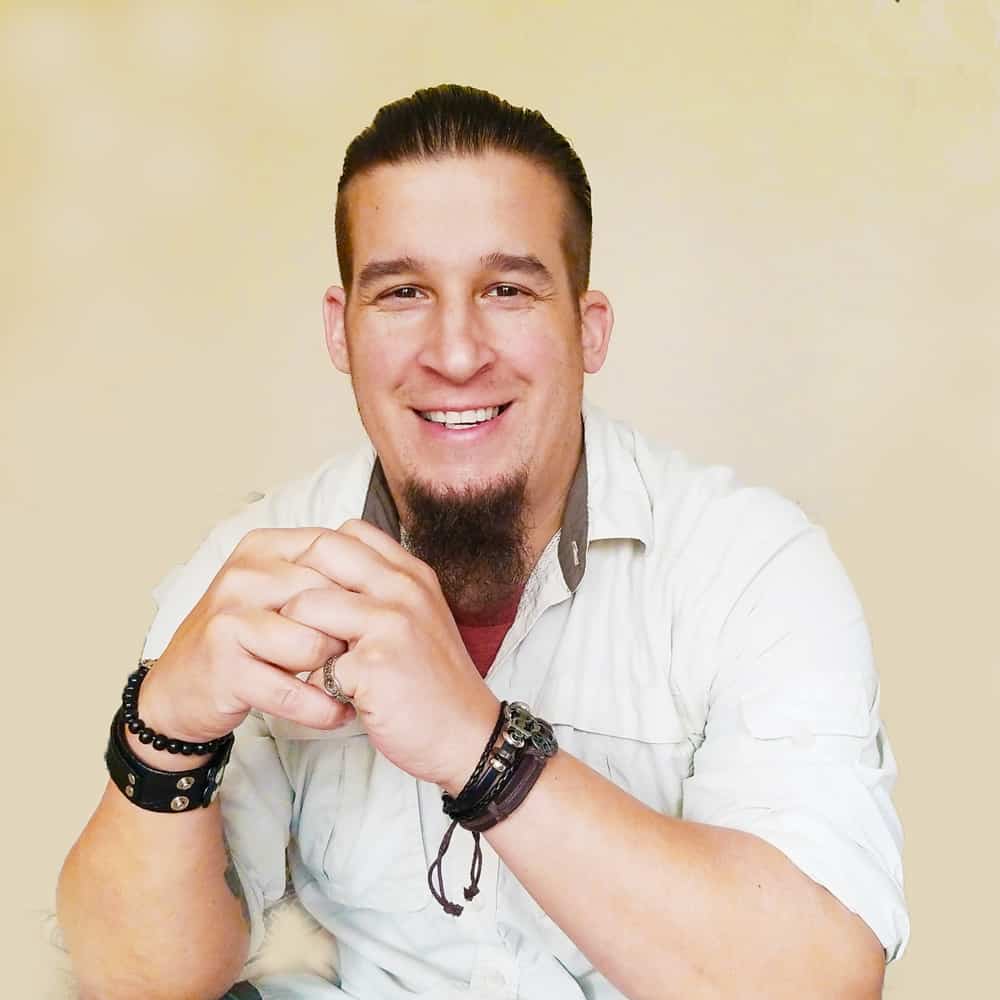 Full-time World Travel Writer who runs multiple websites and social media accounts. I have spoken at various conferences around the world. Some of my hobbies include adventure, fitness and new technologies. I am also a trekkie!