Awaken your adventurous spirit and indulge yourself in the enthralling beauty of Sonoma, California, an exquisite refuge for the flourishing trend of 'Northern California glamping.' Envision savoring a refreshing glass of world-renowned Pinot Noir beneath a starlit sky, wrapped in the incomparable luxury of a canvas bell tent – this is just one way to enjoy a Sonoma glamping experience. Sonoma, nestled among rolling vineyards, majestic redwoods, and breathtaking coastal cliffs, offers an amazing blend of nature, wine, and comfort that elevates camping to new heights.
Sonoma glamping provides a front-row seat to the region's stunning landscapes, massive redwood forests, and quirky wildflower meadows, making it the ideal setting for a revitalizing break from the city. A short distance from your luxury campground are a multitude of Sonoma Wineries which some say are the crème de la crème of wineries – after all, what's a trip to Sonoma without a wine tour? Plus, there are limitless outdoor activities to get your adrenaline racing, from trekking through Jack London State Historic Park to kayaking down the Russian River, and everything in between.
Glamping in Sonoma is much more than a unique travel fad. It's an opportunity to reconnect with Mother Nature while still enjoying life's finer joys. The freedom of the wide outdoors coexists with the indulgence of exquisite wine, Sonoma cuisine, and the sophistication of various glamping types found here. So pack your bags, pop open that bottle of Sonoma Chardonnay, and let the charm of Sonoma's glamping adventures take you away on an unforgettable adventure! There is a world of magnificence waiting to be explored in the wild.
Other popular California Glamping Articles
Top Sonoma Glamping Sites to Book this Year
---
Discover the wonder of Middle Earth in the heart of California at this one-of-a-kind cob cottage created by famous artist Miguel Elliott of Living Earth Structures. Immerse yourself in the organic appeal of its adobe-brick structure, which was obtained from the site itself. This eco-friendly dwelling, topped with a living grass roof, offers an exceptional retreat unlike any other, with thick walls that work as natural insulators, ensuring a cool interior in the summer and a warm sanctuary in the winter.
Explore the spiritual worlds further at The Temple of Isis, the proud heart of the Isis Oasis Retreat. Guests are welcome to participate in daily midday ceremonies or find serenity by meditating at one of the many shrines strewn throughout the sanctuary. Set off on this fantastic trip to discover an extraordinary combination of history, spirituality, and natural magnificence at our cob hut.
Step into the mysterious attraction of our 26-foot-tall Earthworks tepee, a lively retreat surrounded by the enchantment of a 40-acre therapeutic sanctuary. Enjoy the warmth of a pleasant propane fire pit, which is complemented by a symphony of colorful lighting and a fantastic music system. The clever utility of a 19-foot trailer holding a fully-equipped kitchen, bathroom with shower, and an intimate bathtub complements this enchanting tepee. Guests are welcomed to take a thrilling tour through the sun-kissed woods, which is rich in pathways that weave across 40 lovely acres.
The Earthworks tepee, your private retreat, is located in Lake County, a region lauded by the American Lung Association for its great air quality, star-spangled sky ideal for stargazing, historic geothermal springs, and the illustrious Clear Lake, the oldest in the continental United States. Wine enthusiasts will find themselves in a vinous paradise with over 35 wineries spread over Lake County, Napa, Mendocino, and Sonoma.
Explore the quiet trails running through our natural oak trees outside your unique guarded retreat. They promote spa-like calm here, offering a revitalizing getaway experience just minutes from the world-famous Harbin Hot Springs. The tepee's gate opens to a world of restorative solitude, tranquility, and deep slumber, a refreshing retreat that our visitors find exhilarating on a regular basis. Go see the Earthworks tepee and let it be your fantastic getaway into the enchanted forest.
Eagle's Nest Treehouse Farm Stay is your private entrance to an incredible treetop hideaway. This serene retreat, nestled within a beautiful private forest in the center of a bustling 400-acre working ranch, emanates elegance, romanticism, and a sense of solitude that offers a memorable wilderness experience when Sonoma glamping. The suite, perched 30 feet above the forest floor, is a 1,000-year-old polished redwood masterpiece with an en-suite bathroom and a beautiful copper and glass shower with unparalleled forest views. Imagine waking up to the gentle harmony of nature's symphony, staring through the window onto your very own bit of nature's paradise.
Explore the fascinating pathways running through the redwood, fir, and bay laurel forest as a guest at the Eagle's Nest treehouse. Seek a true farm experience by learning about the day-to-day activities at Salmon Creek Ranch, which is home to Highland cattle, goats, and ducks. And, despite being barely an hour away from the renowned Golden Gate Bridge, you'll feel worlds distant here, under the canopy of stars unaffected by the city's brightness.
If the rush and bustle of San Francisco beckons, a day trip is quite achievable. With both the tranquillity of nature and the enticement of city life at your fingertips, Eagle's Nest Treehouse Farm Stay flawlessly integrates the charm of rural living with the amenities of modern luxury, offering a once-in-a-lifetime Bay Area glamping experience.
Wildhaven Glamping, located just next to the Russian River in Sonoma County's famed Alexander Valley Wine Region, is the ideal retreat for those seeking glamping in Sonoma. Enjoy their one-of-a-kind and comfy Safari Style Glamping Tents, which will immerse you in nature while providing all of the amenities you'd expect from a top-rated resort.
When you stay at Wildhaven in the Sonoma region, you'll have access to 10 acres of riverside land with facilities including clean restrooms and showers, an outdoor kitchen, private river access with beaches, a store with local delights, yoga sessions, wine tasting, and live music. What more could you want?
This Sonoma Glamping facility offers a variety of glamping tents. The Standard tents (1 or 2 Queen beds or Bunk beds) are the furthest away from the river's edge, the Premium tents (1 or 2 Queen beds) are somewhat closer, and the Riverside tents (1 or 2 Queen beds) are, well, the closest to the river. Electricity, WIFI, a covered porch, sheets, a lounge space, and a fire pit are all included in all tents. The Riverside tents additionally have additional lighting, heated beds, and 2-person hammocks.
Safari West, often known as the "Sonoma Serengeti," provides a glamping experience right from the African savannah. This unique glamping location, conveniently located in Santa Rosa, California, provides a window into Africa's unusual animals and magnificent surroundings. Glamping takes on a whole new meaning in this setting. Spend the night under the stars, surrounded by the sounds and sights of wild creatures, in beautiful, comfortable rooms. It's more than simply camping; it's a magnificent African safari vacation in the midst of wine country.
During the day, go on an exciting safari trip, see some of the most dangerous creatures on the planet, or simply rest and enjoy the natural beauty of your surrounds. And when the sun goes down, why not treat yourself to a Dining in the Wild experience? Experience Wine Country food with an African touch. Also, keep a watch out for the first-ever white rhino baby born at Safari West. This location provides a one-of-a-kind combination of adventure, relaxation, and incredible wildlife experiences that will leave you with memories to last a lifetime.
Safari West is more than simply a place to have fun; it also actively supports conservation efforts. The facility sponsors a Conservation Dinner Series, which includes speeches from various specialists in the subject. You may satisfy your curiosity while also helping a good cause by learning about flesh-eating bugs or living with wild cats. Not to mention that Safari West recently celebrated its 30th anniversary. It's a monument to three decades of providing visitors with a one-of-a-kind chance to engage with animals, discover nature's splendor, and have a glamping experience unlike any other.
AutoCamp Sonoma Glamping is a revolutionary new sort of outdoor retreat experience. AutoCamp is inspired by the wanderlust of camping and the great American road trip, and offers modern and luxury Airstream lodgings at their unique location in the Sonoma Redwoods.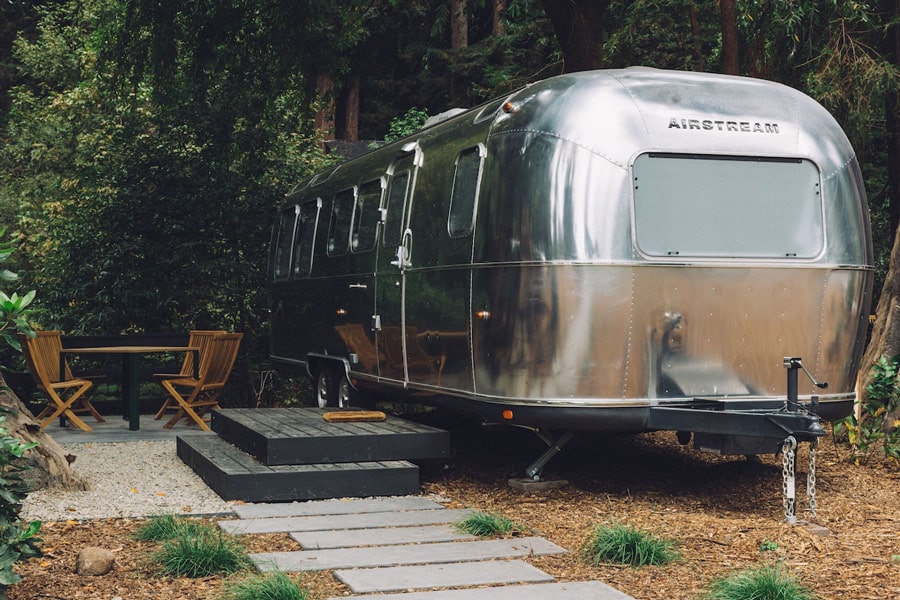 It's also close to wine country, which is ideal for individuals who prefer a glass of great wine in a scenic location. You may not only stay in a retro-chic Airstream, but there are also luxurious tent camping choices. Visitors have lauded the property's charm and one-of-a-kind "Sonoma glamping" experience.
This treehouse in Guerneville provides a real glamping experience in the middle of Russian River Wine Country. The treehouse can sleep up to four people, making it ideal for a small group trip. The home features a fully furnished kitchen, an outside play area, TV, internet, and air conditioning.
Your four-legged companions are invited to join the journey! Not to mention that you'll be close to major attractions like as Korbel Champagne Cellars, Pee Wee Golf and Arcade, Johnson's Beach, Porter-Bass Vineyard, Armstrong Redwoods State Park, and Northwood Golf Club. It's the ideal location for people searching for a unique vacation in nature without compromising home comforts.
Sonoma Valley Winery Map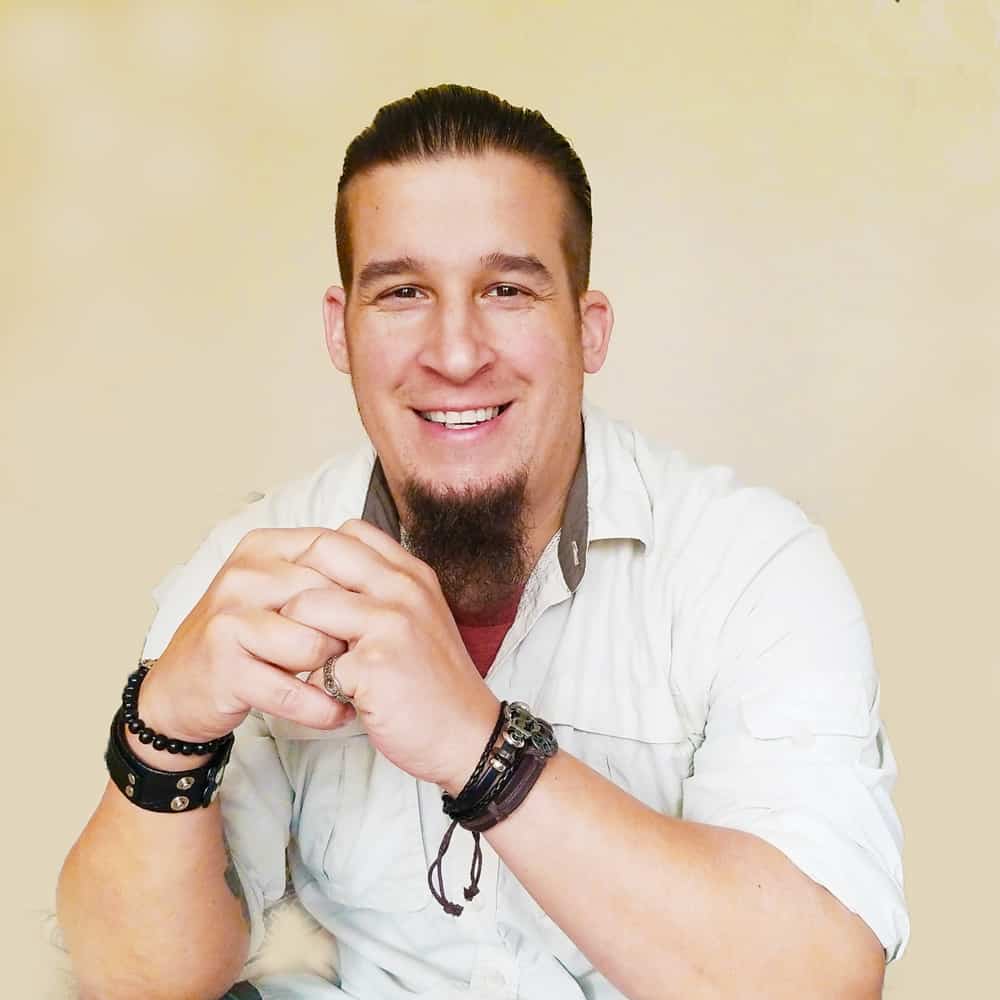 Full-time World Travel Writer who runs multiple websites and social media accounts. I have spoken at various conferences around the world. Some of my hobbies include adventure, fitness and new technologies. I am also a trekkie!