Many people associate nature vacations with erecting tents, sleeping on the ground, and preparing meals over an open fire. While conventional camping has its appeal, an increasing number of people are looking for a more luxury and comfortable approach to enjoy the great outdoors. Glamping is a new idea that improves the camping experience by combining the excitement of exploring natural landscapes with the luxury of high-end facilities and lodgings.
As the globe grows more urbanized, there is a rising yearning to reconnect with nature, escape the fast-paced pressures of city life, and feel the tranquility found only in nature. At the same time, today's tourists want more than simply a typical holiday; they want unique and unforgettable experiences suited to their own likes and preferences. This is where glamping comes in, providing an unrivaled combination of adventure, leisure, and luxury.
Check out our guide to Glamping on the Beach
In this post, we will take you on a tour around the world of glamping, visiting some of the most magnificent sites and experiences available to those looking for a unique nature vacations. We will provide you with a comprehensive guide to the world's finest glamping retreats, tips for planning your perfect nature vacation getaway, and insights into the many benefits of choosing a luxury camping experience for your next nature vacation, from the majestic landscapes of North America to the enchanting wilderness of Africa and beyond.
Therefore, if you're ready to start on an extraordinary discovery of the world's most beautiful glamping sites, join us as we begin on a new kind of trip that combines the best of both worlds – the stunning beauty of the natural world and the conveniences of a high-end resort.
Table of Contents
What exactly does it mean to go glamping, and why is is classified as a nature vacation?
Glamping, which is a mashup of the words "glamorous" and "camping," has become increasingly common in recent years as more and more tourists look for one-of-a-kind experiences that combine luxury with excitement. Glamping offers a more refined outdoor experience with amenities such as comfortable beds, private bathrooms, and gourmet cuisine. Traditional camping often involves roughing it in tents and sleeping bags and cooking over an open fire. Glamping offers a more refined alternative to traditional camping.
The Advantages of Nature Vacations and Glamping
The conveniences of a luxury hotel may be experienced while staying in the great outdoors with glamping and provides the perfect option for nature vacations. These conveniences include soft bedding, amenities similar to a spa, and gourmet meals.
a. Unique
Nature vacations that include glamping provides a broad variety of unique housing alternatives, such as treehouses and yurts, that are not only memorable but also worthy of being featured on Instagram.
b. Convenient
Less time and effort will be spent on preparation and setting up because glamping sites often come fully-equipped, saving you both time and effort on those tasks.
b. Environmentally Friendly
Several luxury camping facilities give top priority to environmentally responsible practices and eco-friendly architecture, guaranteeing that your stay has a small negative influence on the natural world.
Top Glamping Nature Vacations Around the World
The appeal of glamping is its adaptability, with magnificent sites and lodgings accessible all around the world. There are glamping nature vacations for every traveler's taste, from the untamed wilderness of North America to the lovely landscapes of Europe, Asia-Pacific, Africa, and South America. We will walk you through a selection of the world's most remarkable glamping sites, showcasing their distinct attractions and the opulent lodgings that await you on your nature vacation.
The Americas
The United States
The varied landscapes of the United States provide a plethora of chances for amazing nature vacations. You'll discover great lodgings that display the country's natural beauty while delivering unsurpassed luxury and comfort, whether you're exploring the harsh terrain of national parks or finding refuge in exclusive private glamping resorts.
a. National parks:
America's national parks are home to some of the world's most breathtaking natural treasures. Several of these historic locations offer luxury glamping accommodations like Yellowstone, Zion or Glacier. This allows you to immerse yourself in the stunning surroundings while yet enjoying the comforts of home on your nature vacation.
b. Private glamping resorts:
For those looking for an even more intimate and opulent nature vacations experience, there are various private glamping properties dotted around the United States, offering customized experiences to the most demanding of tourists. These glamping spots frequently provide a variety of luxury facilities and personalized services that take the glamping experience to new heights.
Canada
From the rough wildness of the Canadian Rockies to the tranquil seaside getaways of British Columbia, Canada's wide and varied landscapes provide a treasure trove of glamping choices. You'll discover a variety of luxury glamping options here, allowing you to enjoy the country's pristine beauty in style.
a. Canadian wilderness:
The raw beauty of Canada's wilderness serves as a stunning background for your glamping trip. Luxurious tented lodgings situated among these untamed settings provide an unrivaled opportunity to interact with nature while enjoying world-class service and facilities.
b. Coastal getaways:
If you prefer the calming sounds of the ocean to the jagged peaks of the Rockies, Canada also offers tranquil and magnificent beach glamping retreats. These coastal glamping sites are ideal for revitalizing the body and spirit, with magnificent ocean views, premium lodgings, and a variety of outdoor activities.
Europe
The United Kingdom
The United Kingdom provides a broad choice of glamping experiences that appeal to a multitude of interests and inclinations, from the rolling hills of the English countryside to the rocky shores of Scotland and Wales.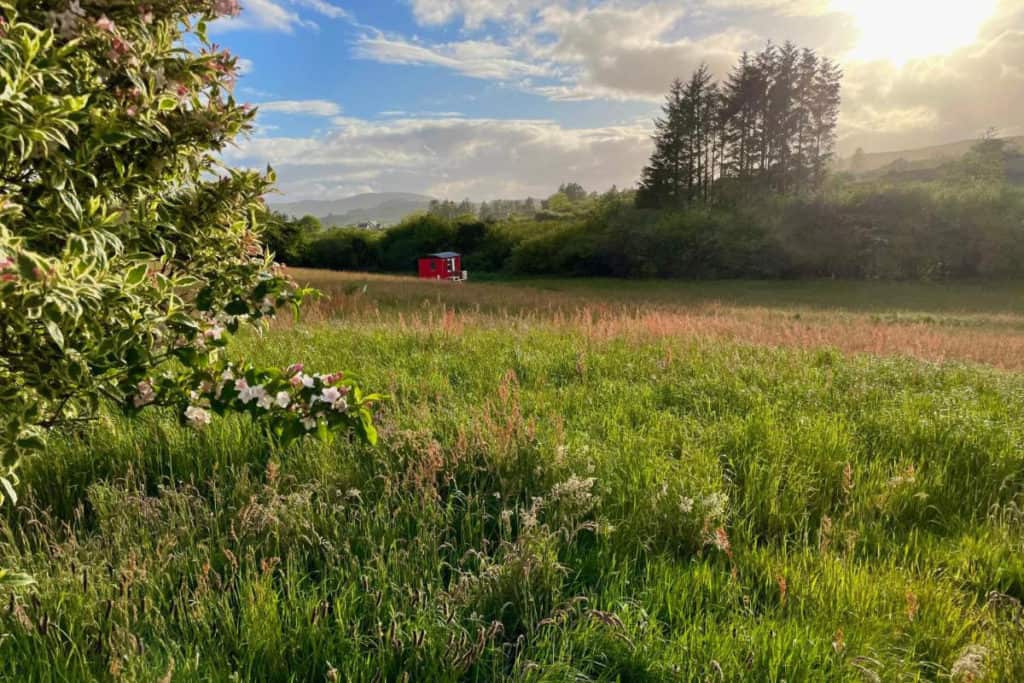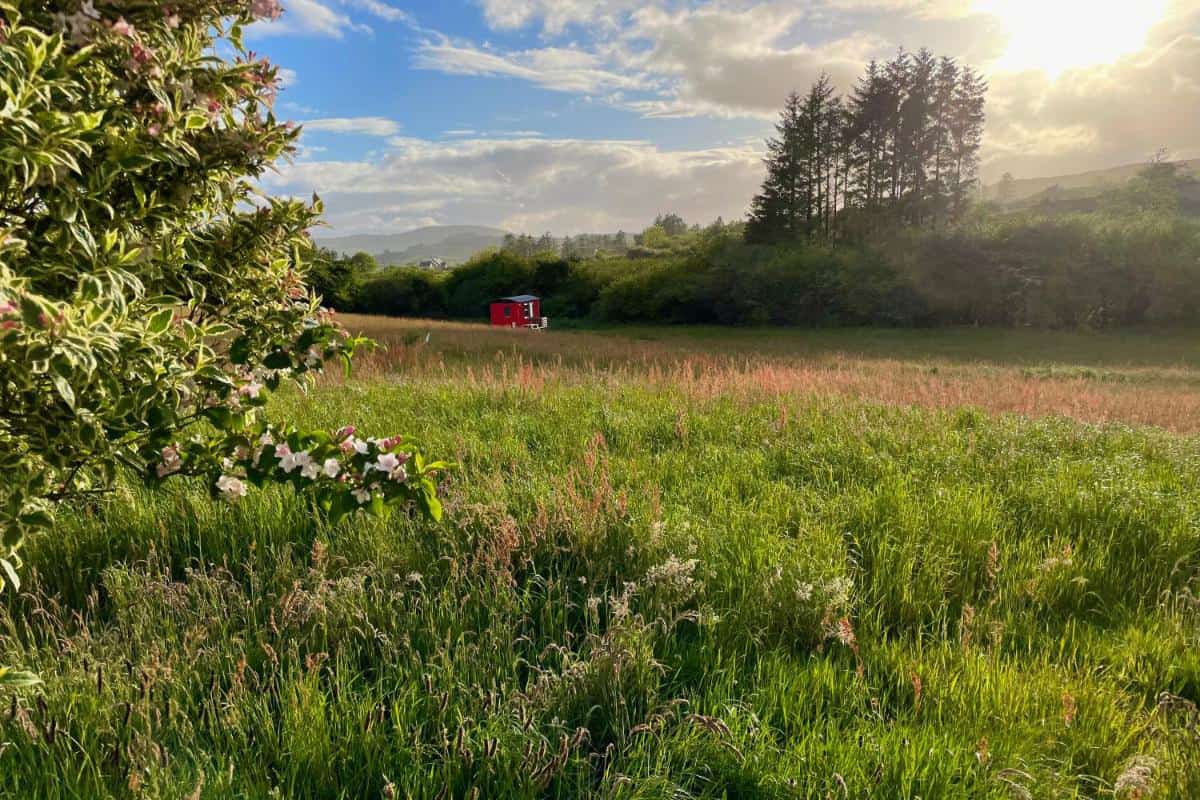 a. Countryside escapes:
Immerse yourself in the charm and quiet of the English countryside by staying in one of the country's numerous luxury glamping establishments. These one-of-a-kind accommodations, whether a treehouse suite or a sophisticated geodesic dome, provide a perfect environment for an unforgettable nature holiday.
b. Coastal hideaways:
The beaches of the United Kingdom provide an equally enticing location for a glamping journey, with opulent hotels situated on cliffs or snuggled in isolated coves, offering the ideal vantage point to take in the dramatic majesty of the ocean.
Additional European vacation spots
From the frigid vistas of Scandinavia to the sun-drenched coasts of the Mediterranean, Europe has a plethora of glamping options to suit any traveler's preferences.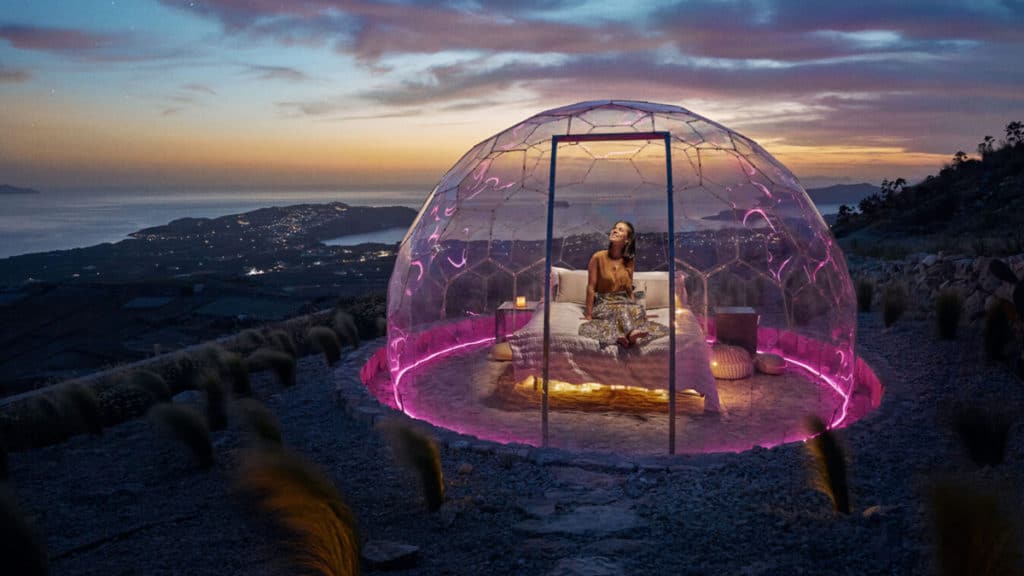 a. Scandinavia:
In Europe's far north, you'll find glamping experiences that appreciate the region's raw beauty and distinctive natural occurrences. You may marvel at the Northern Lights or immerse yourself in the unspoiled nature while staying in glass igloos, treehouses, or eco-lodges.
b. Mediterranean:
The region's warm and pleasant climate provides a variety of glamping experiences that reflect the essence of the region's sun-soaked landscapes and rich cultural history. These Mediterranean glamping resorts provide the right blend of adventure, relaxation, and indulgence, with luxurious yurts overlooking the glittering seas of the Spanish coast and magnificent safari tents set amid the rolling hills of Italy.
Asia-Pacific region
Australia
Australia's diverse and enchanting landscapes give the ideal environment for an amazing glamping experience. Luxury hotels in this enormous nation allow you to fully immerse yourself in the country's natural beauties while enjoying unsurpassed comfort and style, from the rough splendor of the Outback to the lush canopies of the rainforest.
a. Outback adventures:
With its spectacular red landscapes and unusual animals, the Australian Outback provides a one-of-a-kind glamping experience. Luxurious tented accommodations offer a front-row seat to the majesty of Uluru and other renowned natural sights, as well as a comfortable and enjoyable stay.
b. Rainforest retreats:
For a more verdant and serene break, Australia's rainforests provide the ideal backdrop for a deluxe glamping holiday. Eco-friendly treehouses situated within the lush canopy provide an intimate connection with nature while yet delivering all of the conveniences and facilities you'd expect from a luxury resort.
New Zealand
The stunning and varied landscapes of New Zealand provide an excellent setting for a variety of New Zealand glamping experiences. Luxury lodgings provide a unique and spectacular opportunity to discover the country's natural splendor, from the snow-capped summits of the Southern Alps to the beautiful shores of the North Island.
a. Alpine lodges:
Located in the heart of New Zealand's South Island, luxurious mountain lodges provide an exceptional glamping experience. These unique getaways are only accessible by helicopter and provide breathtaking mountain vistas, world-class facilities, and the ability to explore the surrounding environment in luxury.
b. Coastal sanctuaries:
New Zealand's coastline glamping spots are ideal for a quiet and refreshing getaway. These eco-friendly cottages provide a unique and deep connection with the surrounding nature, with floor-to-ceiling glass walls and amazing ocean views.
Africa
Africa's vast and wild landscapes give the ideal environment for a magnificent safari glamping adventure. These lodges provide an intimate and unique contact with the continent's spectacular wildlife and natural beauty, with luxury tented accommodations and world-class service.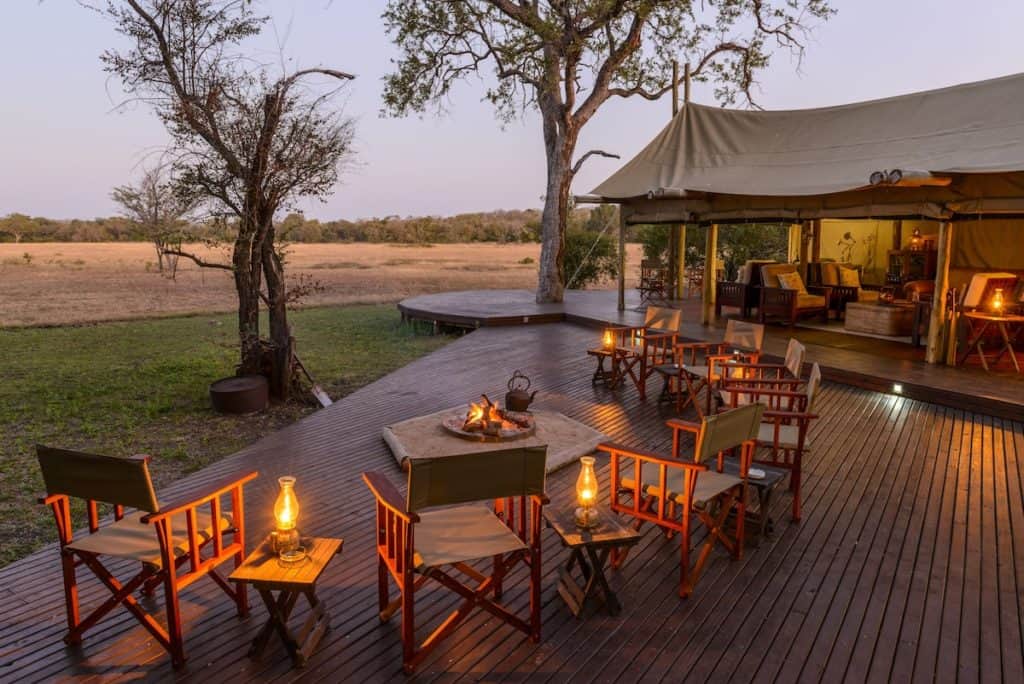 Tanzania
With its wide savannas and rich species, the Serengeti is the ideal African safari location. Luxurious tented camps put you right in the middle of the activity, allowing you to see the Great Migration and other amazing sights from the comfort of your stylish and well-appointed accommodations.
South Africa
Kruger National Park, which is home to the famed "Big Five" as well as a plethora of other species, has a variety of magnificent safari lodges that blend adventure with indulgence. These lodges provide the full African safari experience, complete with experienced guides, luxurious lodgings, and personalized service.
South America
The enigmatic and awe-inspiring Amazon jungle provides a genuinely unique glamping experience. Go deep into the Peruvian Amazon, where eco-luxury lodges offer an intimate connection with the surrounding ecosystem while still providing a comfortable and opulent stay.
Patagonia
Patagonia's harsh and stunning landscapes allure to daring glampers looking for remarkable experiences. Luxurious geodesic domes and eco-lodges offer a sustainable and elegant base from which to explore the region's unspoiled nature and immerse yourself in South America's stunning grandeur.
Central America
Costa Rica
This small but diversified country is a nature lover's and glamper's dream. Costa Rica provides a variety of luxury glamping experiences that allow you to completely absorb the country's natural beauty and "Pura Vida" lifestyle, with its lush jungles, clean beaches, and plentiful animals.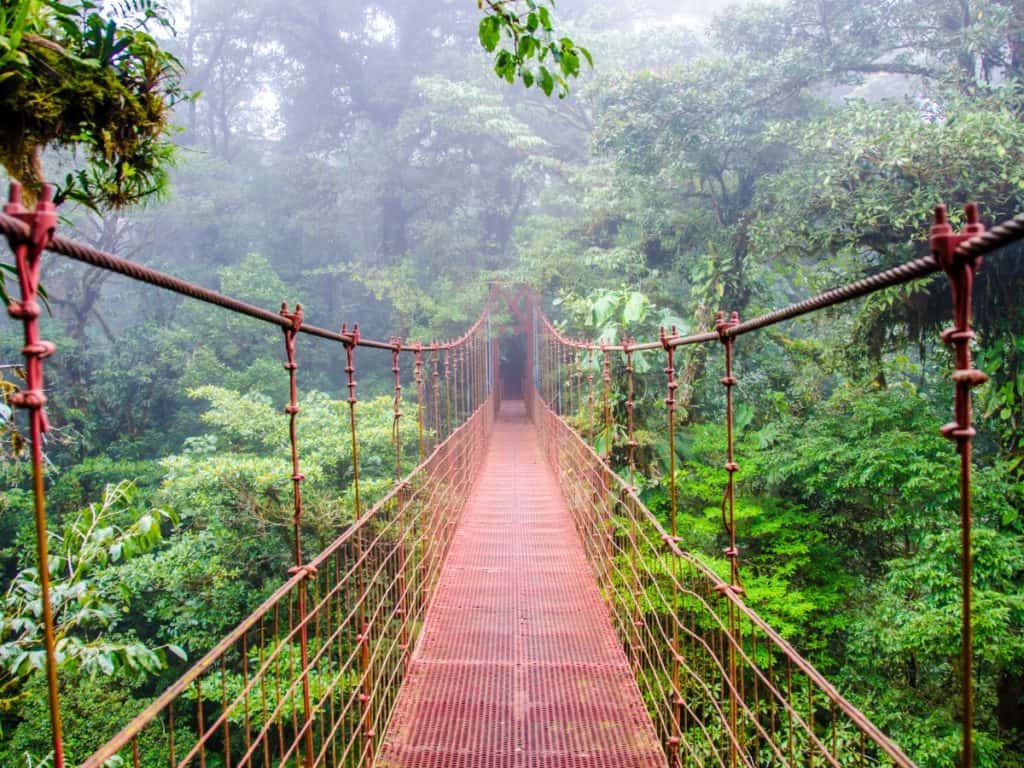 a. Eco-lodges in the rain forest:
Luxury eco-lodges in Costa Rica's jungles provide an immersive experience that mixes sustainability, comfort, and adventure. These resorts provide the ideal balance of leisure and discovery, with canopy walkways, animal viewing opportunities, and revitalizing spa treatments.
b. Beachfront escapes:
If you like sun, sand, and surf, Costa Rica's magnificent coasts provide the ideal setting for a spectacular glamping adventure. These coastal villas provide the perfect tropical holiday, with luxurious rooms only feet from the beach and a variety of water-based activities on offer.
Belize
For the discriminating glamper, this little Central American treasure provides a broad choice of scenery and activities. From the lush inner rainforests to the picturesque islands off the coast, Belize has a wide range of luxury glamping options to suit a wide range of tastes and preferences.
a. Jungle hideaways:
Luxury tented camps and treehouses nestled in Belize's green rainforests provide a one-of-a-kind and spectacular glamping experience. These accommodations, with a focus on sustainability and conservation, allow you to interact with the natural environment while enjoying the conveniences of a high-end resort.
b. Island sanctuaries:
Belize's outlying islands' crystal-clear seas and smooth sandy beaches are ideal for a spectacular glamping vacation. These island getaways provide a really sumptuous and peaceful experience, with overwater villas, private plunge pools, and a variety of water-based activities.
As you can see, there are a plethora of places and lodgings to fit every taste and desire in the world of glamping. Whether you're looking for adventure on the African savanna or leisure on a sun-drenched beach in Central America, there's a glamping experience for you. You may totally immerse yourself in the beauty of nature while yet enjoying the conveniences and facilities of a high-end resort if you choose a luxury camping holiday. Therefore, why not add a genuinely amazing glamping excursion to your next nature vacation?
Types of Nature Vacations when Glamping
Safari tents
These roomy tents with canvas walls provide guests a true safari experience in addition to the convenience of opulent furniture and en-suite bathrooms.
Yurts
These circular, semi-permanent constructions originated in Central Asia and offer a warm and distinctive glamping experience. Yurts sometimes include amenities such as comfy mattresses, heating, and electricity in their design.
Treehouses
These innovative accommodations bring childhood dreams to reality while delivering upmarket amenities and magnificent vistas. Treehouses are suspended high amid the trees and provide guests breathtaking views.
Airstream trailers
These vintage-inspired trailers, which have been completely updated with today's conveniences, offer a glamping experience that is both nostalgic and fashionable.
Eco-pods
Built with the concept of sustainability in mind, these forward-thinking constructions mix in well with their natural surroundings and provide a holiday with a low environmental effect.
Luxury cabins
Luxury cabins provide the ideal glamping hideaway for people who are seeking both comfort and style. These cabins combine the quaintness of a traditional log cabin with modern conveniences such as a full kitchen and a hot tub.
Tips for planning Nature Vacations and Glamping Getaways
A. Selecting the Ideal Nature Vacations Location:
Before booking your trip, do some preliminary research on the many glamping locations available. Think about the weather, the kinds of activities available, and how easy it will be to get there.
B. Make a reservation in advance:
It is vital to make sure that you have a spot reserved for when you go glamping, especially during the busier times of the year, because sites may fill up very fast.
C. Doing Research on the Amenities and Facilities Available:
Because your glamping experience might be very different from one location to the next, it is important to do research on the amenities and facilities that are available at each location.
D. Getting ready for your Nature Vacation:
Make sure you pack items that are appropriate for your destination and the activities you have planned, but keep in mind that many glamping sites supply the basic utilities, so you may pack less.
E. Making the most of the great outdoors and the activities available in the area:
To get the most out of your glamping nature vacation experience, make the most of the great outdoors by participating in activities such as hiking, watching wildlife, or stargazing, and immerse yourself in the culture and activities available in the area.
In Summary
Glamping offers a once-in-a-lifetime opportunity to combine the incomparable beauty and quiet of nature vacations with the conveniences and facilities of a five-star resort. Glamping allows you to have the best of both worlds. Nature Vacations are a varied and delightful experiences that appeal to a wide range of interests, making them perfect for both individuals who appreciate the great outdoors and seek adventure, as well as those who prefer the finer things in life. Now that you have access to an entire universe of exceptional glamping and nature vacation locations and lodges, it is time to take your nature vacations to the next level and begin creating memories that will last a lifetime.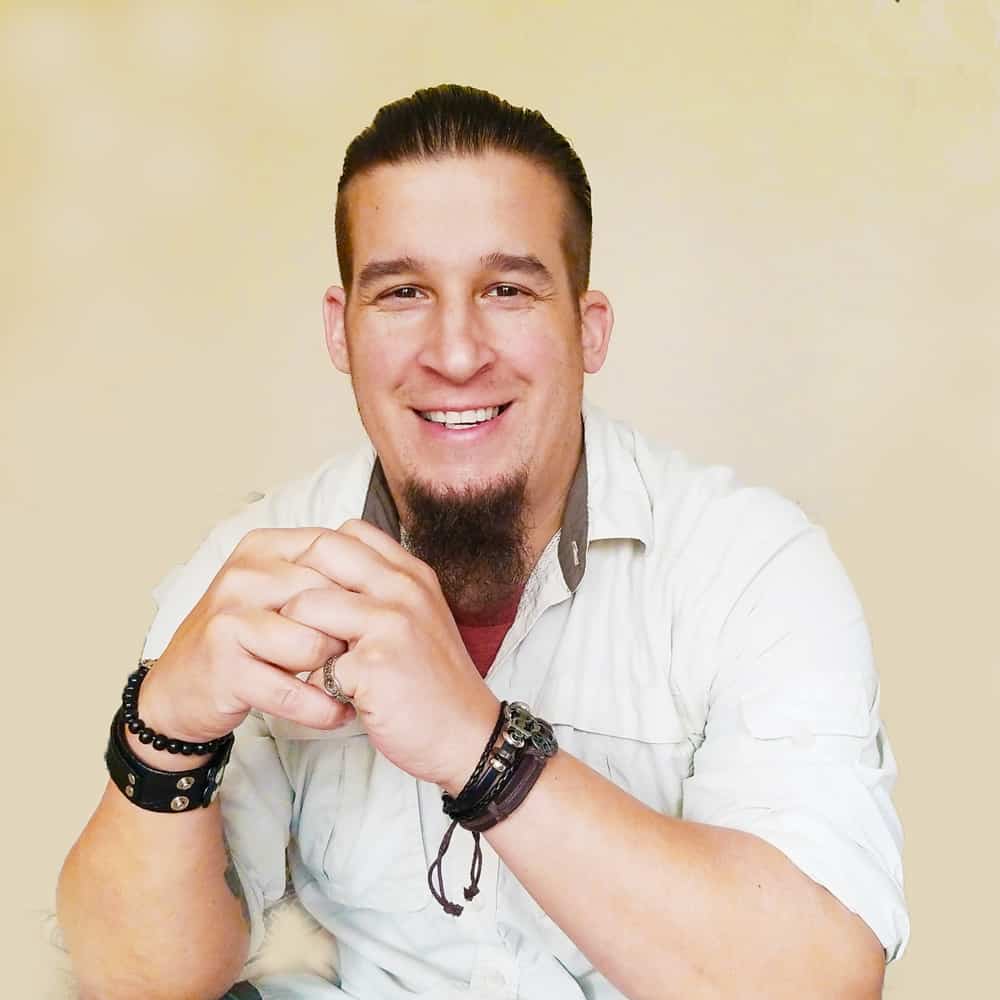 Full-time World Travel Writer who runs multiple websites and social media accounts. I have spoken at various conferences around the world. Some of my hobbies include adventure, fitness and new technologies. I am also a trekkie!