Are you longing for a one-of-a-kind and amazing experience that mixes the opulence of a five-star hotel with the stunning natural scenery of the great outdoors? There is no better option than glamping in a safari tent! This prevalent travel trend combines the exhilaration of a traditional safari with the luxuries of a high-end retreat, therefore producing a vacation experience that is incomparable to any other.
You may get away from the rush and bustle of everyday life and immerse yourself in the natural world, all while taking use of the most luxurious amenities and receiving individualized care. In this in-depth guide, we will dig into the intriguing history of safari tent glamping, explore the various types of safari tents that are available to cater to every taste and inclination, and uncover some of the top sites all over the world.
Table of Contents
Last but not least, we'll reveal our best choices for some of the most popular safari tent glamping resorts that are now accepting reservations, guaranteeing that your upcoming trip will be one for the record books.
History of Safari Tent Glamping
Safari tent glamping has its origins in the lavish hunting trips of the late nineteenth and early twentieth century. To explore Africa's untamed wilderness and hunt its unique species, wealthy British and American explorers embarked on opulent safaris that became the height of decadence and style. These early explorers carried an entourage of employees, including cooks, porters, and guides, as well as cutting-edge camping equipment and luxurious furnishings, laying the groundwork for the development of glamorous camping.
Lord Delamere, a British aristocrat who conducted multiple hunting trips in East Africa in the early 1900s, was a crucial factor in the creation of safari tent glamping. Lord Delamere's lavish camps were noted for their Persian rugs, silverware, and even a full library. His lavish safaris drew the attention of other rich people who wished to replicate his manner and enjoy the African bush in luxury.
As the appeal of these opulent safaris rose, so did the desire for more comfortable and refined tented accommodations. Canvas tents have grown to include elevated timber floors, en-suite bathrooms, and huge verandas, giving visitors the ultimate in comfort while yet allowing them to immerse themselves in nature. These tented camps developed to provide additional facilities and services over time, such as gourmet dinners, spa treatments, and private game drives, elevating the camping experience even more.
The notion of safari tent glamping quickly extended beyond Africa, with opulent tented lodges springing up in exotic locales all over the world. Nowadays, guests may enjoy an upmarket glamping experience in places as different as Australia's Outback, Costa Rica's rainforests, and Montana's Rockies. Glamping has evolved in recent years, with eco-friendly and sustainable solutions gaining appeal among ecologically aware visitors.
Safari tent glamping's long history and global reach have cemented its position as a premium travel experience, providing a unique combination of adventure, luxury, and cultural immersion that appeals to a diverse variety of tourists. There's no doubting the pull of this fascinating travel trend, whether you're a seasoned safari-goer or a first-time glamper.
---
Read Also:
Ideas for Glamping Around the World
---
Best Regions to Find Safari Tent Glamping to Book a Vacation
Africa
Africa is the indisputable monarch of safari tent glamping, with its various landscapes, famous animals, and rich cultural legacy. From the enormous plains of Tanzania's Serengeti, where the annual Great Migration of wildebeest and zebra takes place, to the lush wetlands of Botswana's Okavango Delta, home to an astounding diversity of bird and animal species, this enthralling continent has no shortage of breathtaking sites. When you combine these stunning scenery with sumptuous tented camps, knowledgeable guides, and unrivaled animal experiences, it's no surprise that Africa remains at the top of the list for safari tent glamping fans.
Australia
With its rough terrain, distinctive fauna, and historic indigenous culture, the Australian Outback provides a genuinely unique location for a glamping adventure. Explore the lush rainforests of Queensland, where you may observe rare birds, colorful butterflies, and even the elusive platypus, or marvel at the spectacular panoramas of Uluru, the sacred red sandstone rock that rises abruptly from the desert floor. Safari tent glamping resorts in Australia frequently blend in with their environment, providing visitors with an immersive and eco-conscious experience that respects the country's natural beauty and Aboriginal heritage.
United States
From the sweeping deserts of Arizona, with their towering saguaro cacti and vibrant sunsets, to the picturesque mountains of Colorado, where the crisp alpine air and rugged peaks inspire a sense of awe and adventure, the United States is home to a diverse range of glamping destinations suitable for both nature lovers and luxury seekers. Experience the different ecosystems of Yellowstone National Park, go horseback riding through Montana's rolling hills, or relax with a glass of wine in the heart of California's wine country. There is a safari tent glamping experience in the United States to suit every taste and interest, with various national parks, wildlife reserves, and stunning landscapes to pick from.
Costa Rica
Known for its lush rainforests, gorgeous beaches, and diverse fauna, Costa Rica provides an excellent setting for a tropical glamping trip. Wander through Monteverde's cloud forests to see unique birds, monkeys, and sloths, or relax on Manuel Antonio's sun-kissed dunes with blue seas and beautiful coral reefs. Costa Rican safari tent glamping establishments frequently promote sustainability and eco-tourism, offering visitors a luxury yet ecologically responsible experience that showcases the country's magnificent biodiversity and conservation commitment.
Popular Safari Tent Glamping Resorts Around the World
Africa
Located in the heart of the Kruger National Park, this deluxe camp provides an outstanding African safari experience. Air conditioning, outdoor showers, and private decks with views of the Timbavati River are available in the elegant tented rooms. Open-air dining, guided game drives to see the Big Five, and bush hikes with skilled trackers are all available to guests. The camp also provides a variety of conservation-related activities, such as excursions to a local village and involvement in rhino conservation programs.
Located on the outskirts of the Serengeti, Singita Sabora provides an intimate and lavish glamping experience. Its nine opulent tents are outfitted with luxurious furniture, clawfoot bathtubs, and individual observation balconies. Activities at the camp include wildlife drives, guided hikes, archery, stargazing, and visits to a local anti-poaching unit. In the evenings, dine beneath the African sky with lanterns and tell stories around the campfire.
This legendary camp in the Makgadikgadi Pans National Park provides a one-of-a-kind safari experience in one of the world's most stunning environments. Ten chic canvas tents have Persian carpets, antique furnishings, and an en-suite bathroom. Excursions to see meerkats, brown hyenas, and the iconic black-maned Kalahari lions are available. The camp also provides quad bike excursions, walks with San bushmen, and the opportunity to see the yearly zebra migration.
Australia
This eco-friendly resort in the middle of the Australian Outback provides unrivaled views of Uluru. Floor-to-ceiling windows, private balconies, and sumptuous king-sized mattresses characterize the fifteen opulent tented pavilions. Fine dining beneath the stars, private guided excursions of the region's natural and cultural highlights, and restorative spa treatments inspired by indigenous traditions are all available to guests.
Sal Salis provides nine roomy wilderness tents just steps away from the Ningaloo Reef in the Cape Range National Park. Each tent is built with sustainability in mind, including solar electricity and an en-suite shower with eco-friendly products. Visitors may snorkel with whale sharks, swim with manta rays, or explore the national park's beautiful canyons and harsh landscapes.
On the edge of the Mary River floodplain, this unique bush camp provides 10 large safari bungalows with mesh walls for an immersive wildlife experience. Airboat safaris, 4WD safaris, and bird-watching trips are available to guests in pursuit of saltwater crocodiles, buffalo, and a variety of bird species. There are also picturesque helicopter tours, guided hikes, and fishing trips available at the camp.
Check out these New Zealand glamping spots!
The United States
It provides a broad selection of Montana glamping choices, from riverside tents to magnificent treehouses. Each room has magnificent mattresses, en-suite bathrooms, and a private terrace. Horseback riding, fly-fishing, mountain biking, and gourmet meals made by on-site chefs are available to guests. The resort also has a variety of activities for kids, making it an excellent choice for families.
Under Canvas provides deluxe safari tents and suites with en-suite bathrooms, private decks, and wood-burning stoves among the towering red cliffs of Zion National Park. The resort offers guided trips into the park, such as hiking, canyoneering, and rock climbing. Sunset yoga sessions, bonfire s'mores, and farm-to-table eating beneath the stars are also available to guests.
This premium Colorado glamping facility on the banks of the Dolores River provides eight roomy tents with king-sized mattresses, en-suite bathrooms, and private decks overlooking the river or the San Juan Mountains. Fly-fishing, horseback riding, mountain biking, and guided treks in the nearby environment are available to guests. For the ultimate in leisure, the resort also has a farm-to-table restaurant, a bar, and a hot springs spa.
Costa Rica
It provides 29 large, air-conditioned tents with individual plunge pools fed by natural hot springs in Arenal Volcano National Park. Visitors may enjoy guided nature walks, birding trips, and excursions to the national park's hanging bridges and waterfalls. In addition, the resort has a yoga pavilion, a spa, and many on-site restaurants serving both local and foreign cuisine.
Rafiki Safari Lodge, nestled in the magnificent jungles of the Savegre Valley, provides an exceptional glamping experience amidst Costa Rica's abundant biodiversity. The resort has magnificent safari tents imported from South Africa, each with comfy mattresses, private toilets, and big decks with views of the surrounding rainforest and the Savegre River.
White-water rafting, horseback riding, waterfall walks, and birding tours are among the activities available to guests. Relax in the lodge's riverbank restaurant at the end of the day, savoring excellent Costa Rican and South African fusion cuisine created with fresh, locally produced ingredients. Rafiki Safari Lodge, with its dedication to sustainability and conservation, offers an unparalleled glamping experience that lets you to immerse yourself in Costa Rica's natural beauties while treading gently on the earth.
Conclusion
Glamping in safari tents provides a unique opportunity to interact with nature while yet enjoying the comforts and amenities of a luxury holiday. There is a glamping site to fit every traveler's taste and choice, from the famed African savannas to the beautiful landscapes of the United States and the tropical splendor of Costa Rica. Each of the resorts we've selected provides not just luxurious rooms and outstanding services, but also remarkable experiences that will leave you with long-lasting memories.
Consider safari tent glamping for an excursion that mixes the quiet of the great outdoors with the pampering of a five-star resort when you plan your next holiday. We're convinced that whether you're a seasoned glamper or new to the notion, you'll be charmed by the allure of these extraordinary locales and the amazing experiences they provide. Have a great time glamping!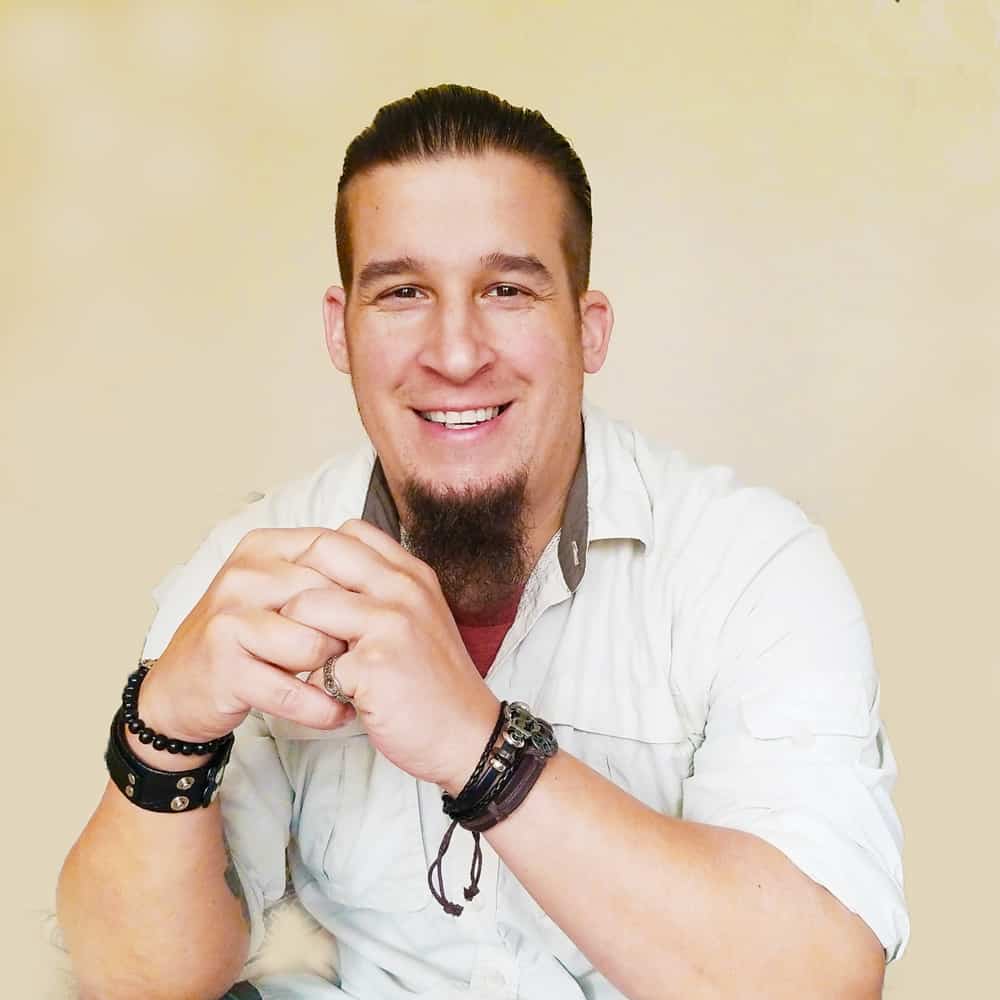 Full-time World Travel Writer who runs multiple websites and social media accounts. I have spoken at various conferences around the world. Some of my hobbies include adventure, fitness and new technologies. I am also a trekkie!