One of the most important aspects of hunting is your accommodations. Some people opt for renting a tiny home, glamping site, or hotel nearby their planned hunting area. Of course, most hunters choose to camp out either on or near the region they plan to hunt on. Picking one of the best tents for hunting can make a difference between getting a good night's sleep for the next day or dosing off and missing your shot.
Now of course what hunting tent you choose could depend on a few things. What kind of hunt are you going to do with it? How many individuals are expected to stay in the tent? What are your main priorities when it comes to selecting a tent for hunting? Finally, what is your budget for a hunting tent?
We have come up with a great list of tents for hunting depending on your budget and how much luxury you may be looking for. Setting up a comfortable base camp for your group or family is important. Most hunters spend most of their time at camp compared to the actual hunting part. So as you can see, picking the right tent for hunting is important. Take a look at our list at the bottom for hunting essentials as well to make sure you are well prepared to create your luxury hunting camp.
Other articles you may be interested in:
Top Tactical and Survival Axes
Budget Friendly Luxury Tents for Hunting
---
Forget about suffocating tents or w hen you get up and hit your head on the tent ceiling. This Teepee Tent is spacious enough to comfortably sleep up to 7 persons. It's 12′ x 12′ in size and has plenty of area for you to stand up and stretch. Hunting with family and friends is a breeze with the TeePee Tent.
The teepee tent is very simple to assemble and move. Even though the tent is fairly wide and spacious, it takes less than 5 minutes to put up. This tent, made of 210T polyester, will keep you and your friends and family safe from the elements. During rain or snow storms, the waterproof rain hat and waterproof tent bottom will keep everyone dry and toasty.
This tent for hunting has an interior space that is bigger and more pleasant due to the straight wall design. When two poles support the entrance curtain, it transforms into a sunshade canopy. This allows family members to relax inside while still playing outdoors beneath the awning. We can enjoy the magnificent view of the sky while resting inside the tent since the top is made of high-density mesh, which is highly breathable. KTT Camping Tents not only pay attention to quality, but also to utility.
The Tahoe Gear Ozark is ideal for group or family hunting trips with up to 16 people, thanks to its large yet practical 7-foot center. Shock-corded poles and a pin-and-ring mechanism make it simple to set up. A 1200mm moisture polyester fly with taped fly seams and a polyethylene floor are included.
The fly canopy stretches over the door for added coverage, and there are guy ropes on either side to keep the tent secure in windy conditions. The tent's open mesh structure and floor vents allow great cross circulation.
This massive base camp tent for hunting is a straight wall tent that can accommodate up to 14 campers. It takes only 20 minutes to set up with two people. With four doors and 12 windows, as well as the mesh top, it provides excellent ventilation. The distinctive sewn-in center zip room dividers divide the plan into two, three, or even four independent rooms, each with its own privacy.
High End Luxury Tents for Hunting
---
The 16-foot LiT Fernweh canvas bell tent was designed to be both beautiful and durable. Pop it up in your own acreage or set it up at your hunting camp for a season as a comfortable, weatherproof hideaway.
The thick-plied dual woven 11.5 oz (390 gsm) Army duck cotton canvas, made using the strongest fabric on the market, will stand up in all seasons and survive for decades. The natural light-colored cloth has a beauty that no other 5M bell tent in the wilderness can equal.
Wilderness hunts, from Dall sheep to high-country mules, necessitate equipment that can withstand snowstorms, wind, and rainfall. The Cabela's® Instinct® Alaskan Guide® 6-Person Tent builds on 25 years of field-tested Alaskan Guide technology, providing 63 percent more durability, 6% less weight, and 36% more useable inside the room.
The Ultimate Alaknak is one of the top wilderness tents for hunting with the spacious, high-wall style of an outfitter tent, but with advanced techniques and amenities. The waterproof 250D polyester oxford X-Treme Tent Cloth body and roof are highly breathable and UV-resistant, with excellent fire, abrasion, and puncture protection. The tent's extra-high 4′ sides and 9′ 8″ central height provide plenty of headroom for comfortable movement within. The awning structure for the Ultimate Alaknak begins at the tent's peak, diverting rainwater away from the inverted T-style entrance for optimum protection under the rainiest conditions.
The Canvas Alpha Wall Tent comes equipped with an aluminum frame, rafter angle kits, and a free-floating PVC floor. Stove jack with flap, robust 3-layer big triangle windows, zippered door with storm flap, mesh, sod cloth, and other basic supplies packed in a waterproof tent bag for convenient travel and storage are among the usual features.
These tents for hunting in four seasons are large enough to accommodate large groups of individuals, families, and friends, making them excellent tents for hunting. Robust 3-layer big triangular unique windows have a transparent polyvinyl flap with a durable Velcro fastening mechanism for letting in natural light while retaining the heat from your stove, greater ventilation, and excellent views. All seams are double stitched for extra strength, and the corners are strengthened.
Essestials to Add to Tents for Hunting
Pin It!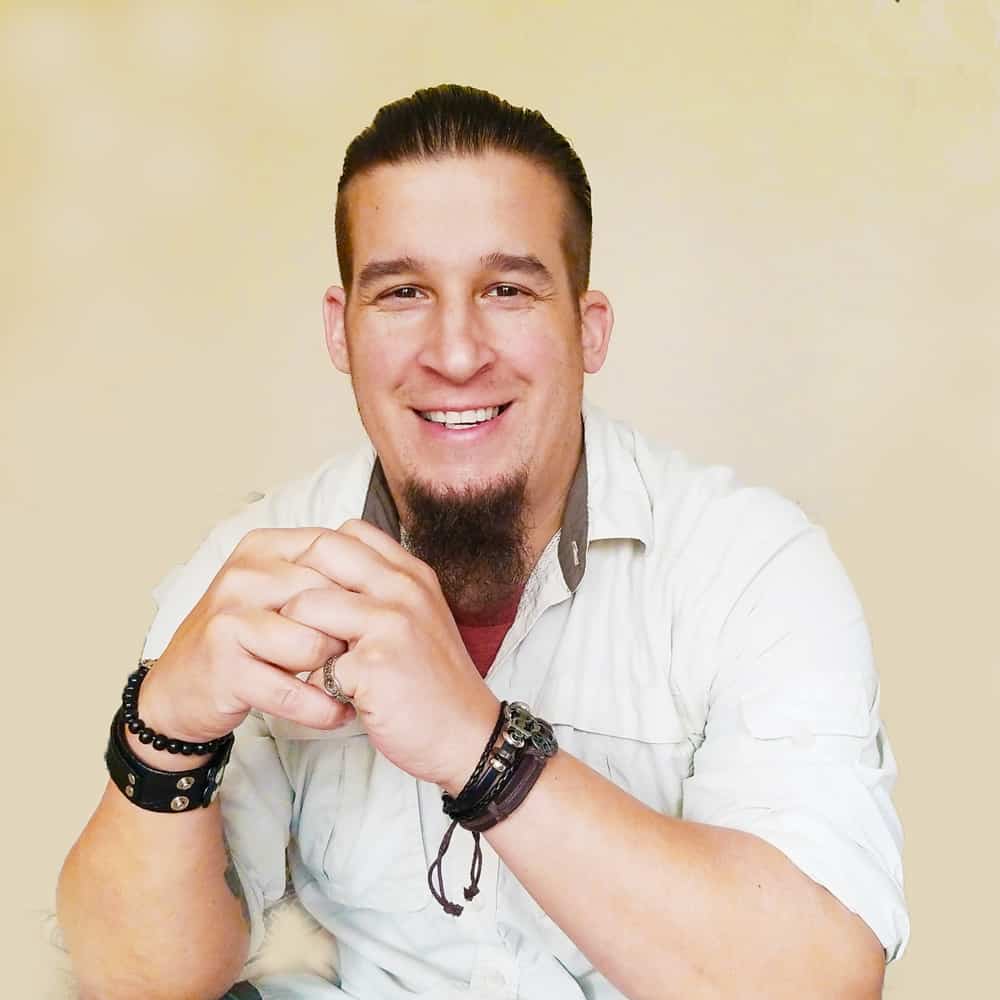 Full-time World Travel Writer who runs multiple websites and social media accounts. I have spoken at various conferences around the world. Some of my hobbies include adventure, fitness and new technologies. I am also a trekkie!