What is Pod Glamping & Pod Camping?
Pod Glamping or pod camping is usually associated with small, round or dome-shaped structures that provide the comfort of a hotel room while being immersed in nature.
Camping pods originated in the UK and are wooden structures, similar to a tiny cabin, with a curved roof that reaches almost to the ground. There's a doorway in the front with a small porch and sometimes a window at the back. Most traditional camping pods are no bigger than a bedroom and do not contain a bathroom or kitchen. You may also need to bring your own bedding and other basic camping necessities.
However, today there is also Pod Glamping which is generally considered a step up in luxury and amenities. Although the original UK pod design is still very popular the term "glamping pod" has started to be used for similar types of structures like geodesic dome glamping or tiny home glamping. Some properties will even refer to their small A-frame cabins as pod glamping.
As more and more people get into the world of glamping, we may see the term used in more structures in the future.
---
Read also:
Best DIY Glamping Tents to Buy
Luxury Eco Camping Spots To Die For
Top Glamping in Washington State
---
Looking to Buy Glamping Pods?
There are companies that specialize in the building of glamping pods and these vary depending on where and what you may consider a "pod." In the UK for instance, most people would consider the original pod glamping design as a glamping pod. In the US and Canada there is a little more wiggle room on the term. Geodesic domes, A-frame tiny homes and Bell tents often fall under the term pod glamping.
Below we will go over some of the top builders of Glamping Pods and Camping Pods depending on the style and region in the world. If you are looking to buy glamping pods, then this would be a good start in your research. Then we will dive into some examples of the best places to try Pod Glamping yourself. Pod Glamping is an amazing stand-alone experience but it's also a wonderful choice of accommodation when exploring the surrounding region.
---
Buy Glamping Pods For Sale
Glamping Pods of America is the only licensed manufacturer of the original "pod" design concept. The founders were actually looking for a pod builder in the US for their own property in 2016 and eventually acquired the rights to build the original design and now serve all 50 states.
Pacific Domes creates some amazing designs for not only buying glamping pod-style domes but large ones as well. They have an online design module to create your own Pod Glamping dome and service both the USA and Canada. Give them some serious consideration if you are planning on starting your own glamping property or need a geodesic dome for other uses.
The Original Pod Company began in 2004 in the UK and has been creating and designing the iconic glamping pod ever since. They have an array of designs to choose from and services the UK. This is a great option for buying glamping pods in the UK.
Avrame is a company that provides A-frame kits and will ship the kit worldwide. These pre-cut kits are then put together by you at your property site. They also sell design plans if you would like to do all the building on your own. These are not original glamping pod designs but work well for those looking to buy glamping pods but want a more unique look.
---
Best Pod Glamping in USA
Location: Catskill Mountains, New York
Eastwind Hotel and Bar in New York has created a unique pod glamping experience. They've used a Scandinavian approach while maintaining luxury comforts. The Lushna is a 220 sq. foot tiny A-frame with a queen sized bed inside. You get your own private bathroom and access to a sauna. There are a ton of outdoor activities to do in the Catskill Mountains during the day. After a day exploring, enjoy the amazing cocktails and food in the bar next to a fireplace and retire to your one of a kind glamping pod in nature.
Location: Fairbanks, Alaska
Is watching the Northern Lights on your bucket list? At Borealis Basecamp you can do just that. Pod glamping way up north in a glamping dome with full view of the sky is a unique experience to say the least. The dome has a wrap around clear roof to gaze at the stars and sky from the comforts of inside. It has a king size bed, private bath and kitchenette to make you feel at home. The hosts will also help you plan any daily activities you may have and you can arrange transportation by dogsled.
Location: Asheville, North Carolina
Asheville Glamping hosts popular pod glamping accommodations in North Carolina. They have an array of different glamping spots including bell tents, treehouses, domes and RVs. It's a great choice if you're exploring the Asheville area or North Carolina in general. Create a unique memory while enjoying nature with one of these Asheville glamping sites, you won't regret it.
Location: Ridgecrest, California
Enjoy the expansive Mojave Desert in these unique modern glamping pods located at the gateway to Death Valley on 480 acres. The property has two pods, each with a queen bed. There's also a BBQ, a deck and at the end of wooden boardwalk is a bathhouse for use of both pods and a firepit for roasting marshmallows. The hosts will also help set up eco tours in the area or you can bring your own off road vehicles, just make sure to arrange with them beforehand. This is a very unique California glamping spot offering a comfortable and unforgetable desert experience.
Location: Jackson Hole, Wyoming
A mix of hotel and camping is what you get at Fireside Resort with their wedge cabins. These luxury cabin pods are a great place as a home base to explore the Jackson Hole and the Grand Tetons area. Each cabin has it's own fireplace and sleeps up to four people with a king bed and queen pull out sofa. It also has a nice kitchenette to create a romantic dinner for two after a day of skiing or hiking.
---
---
Best Pod Glamping in Canada
Location: Cape Breton, Nova Scotia
Luxury and Canadian adventure all wrapped up in one. Archer's Edge is exactly as it sounds, Nova Scotia Glamping on a cliff. Each dome glamping pod has a queen size bed, shower and kitchenette. Pod glamping here provides amazing panoramic views of the vast, rugged beauty of the Gulf of St. Lawrence and an endless sky at night.
Location: Turkey Point, Ontario
These old school style glamping pods are the perfect way to enjoy nature in Ontario. There is so much to do while glamping at Long Point. Axe- throwing, bike tours, star gazing, zip-lining and paddle boarding is just a few of them. Each wooden pod has a queen bed, a private bathroom with shower and a private firepit to snuggle around.
Location: Tofino, Canada
Pod Glamping in Tofino is experienced in a geodesic dome with Wild Pods. They have 6 domes located right on the waterfront with a deck and views of Clayoquot Sound and the 5,000-year-old village of Opitsat. You can easily walk to bars, restaurants and other activities in the area. Each pod has a queen bed, kitchenette, fireplace and private bathroom. This is one of the best British Columbia glamping spots and if you haven't been to Tofino yet, put it on your list now!
Location: Charlevoix, Quebec
Dome Charlevoix in Quebec is Eco-Luxury at it's finest. These dome glamping pods have the amenities of a high end hotel. Each dome is surrounded by trees with a private deck with hot tub to help soak up nature. They can accommodate up to 4 people with 2 queen size beds, a fully equipped kitchen, bathroom, stove and heated floors. Take in the views of the St. Lawrence River and mountains at this unique glamping resort.
---
Best Pod Glamping UK
Location: Hertfordshire, England
Brook House Woods has a couple glamping pod style choices to stay in. The Hobbit hut brings Lord of the Rings fans to Middle Earth. It has a King size bed, wood burner and fairy lights to complete the mood. Another good choice is the Goji, which is a tent pod suspended between two two Ash and an Oak tree. It has two single beds that change to sofas for the daytime and a glass roof. Other amenities are included to make your stay as comfortable as possible including kitchen, bathroom and more.
Location: Cornwall, England
The Kudhva is a unique architectural piece of art in nature. Raised above the land with wooden stilts, this unique glamping pod feels as if you are sleeping among the trees. There are 4 to choose from, all with some unique views of the area. Each one has a sofa, huge windows and a mezzanine bed. They also have a cabin available for more luxury if needed.
Location: Snowdonia National Park, Wales
You have two choices with these original-style wooden glamping pods, the woodland setting or the lagoon setting. Each pod can sleep up to 4 people. They have a double bed and 2 single beds. All pods are heated with wall plugins and a deck to lounge on. There is a shared shower and toilet area, plus a deli/bar for food and drink. If you have a dog, they do have dog-friendly pods as well. You will not be disappointed with the Glamping North Wales site.
Location: Glenarm, Ireland
Pod Glamping at a castle you say? Well, at Glenarm Castle in Ireland you can do that in these luxury estate pods. Use these as an Ireland Glamping home base for exploring Dunluce Castle, sandy beaches, Carrick-a-Rede rope bridge, the Giant's Causeway, and whiskey distilleries in the area. Each pod sleeps 4 people, with a coffee dock, shower room and firepit. You can even coordinate breakfast delivered to the pod or plan afternoon tea at the Castle Tea Room.
Location: Glasgow, Scotland
Luxury pod glamping in Scotland is what you get with this wonderful house. This romantic two person accommodation is perfect for walkers and cyclists John Muir Way passing by the front door. West Highland Way is close by as well. The dome has a king size bed available and bathroom inside. Outside you have a great covered lounge area with an outdoor bath. A light breakfast is included and dogs are welcome.
---
FAQs
Do glamping pods have bathrooms?
Although not all Glamping pods have bathrooms, there are various ones that do provide bathrooms either inside the pod or nearby. One factor is the size of the glamping pod. Many glamping pod domes have bathrooms inside as well as the larger glamping pod cabins. The smaller the glamping pod the less likely it is to have a bathroom inside. The bathrooms in glamping pods can carry from just a toilet or toilet and sink to a full bathroom with a shower or bathtub. Again, it depends on the size of the pod and how they design it.
Pod Glamping Pin It!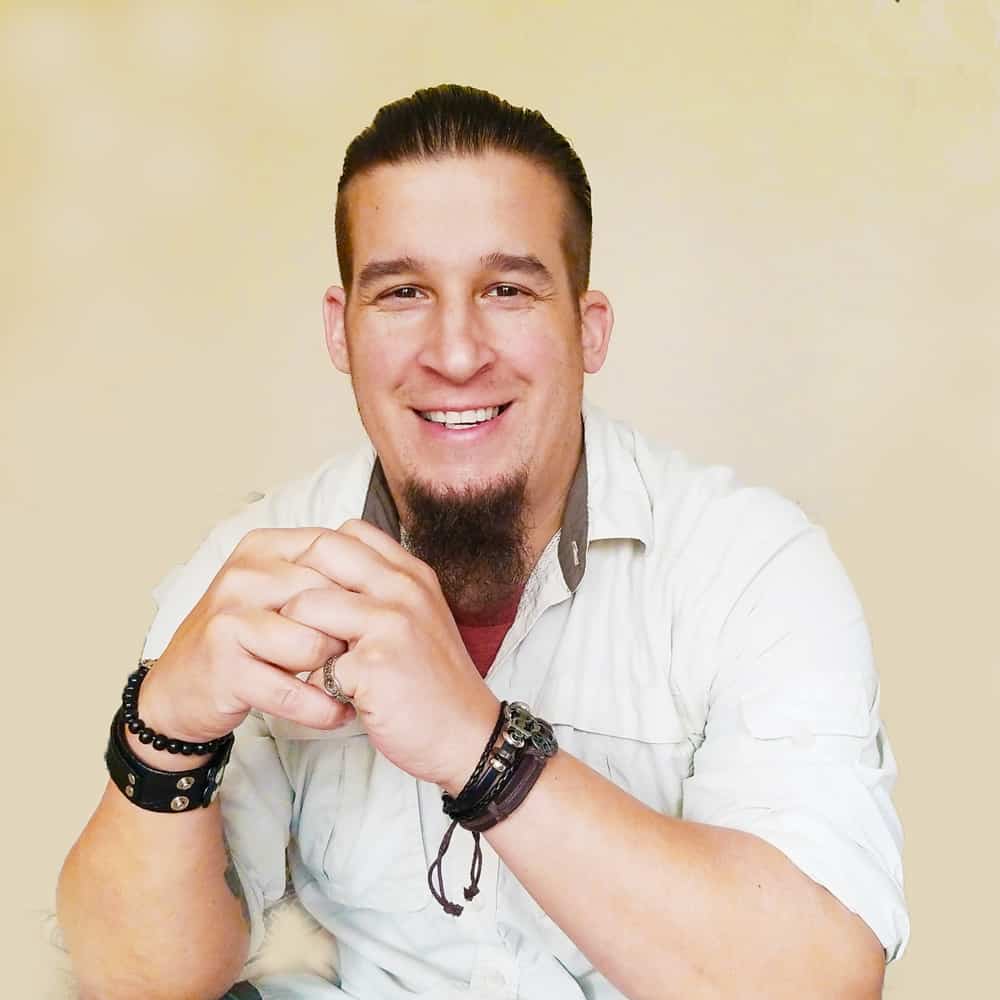 Full-time World Travel Writer who runs multiple websites and social media accounts. I have spoken at various conferences around the world. Some of my hobbies include adventure, fitness and new technologies. I am also a trekkie!