Utah has one of the most unique landscapes in the country and 5 popular National Parks including Moab, Zion and Bryce Canyon. The vast, rugged vistas make Utah Yurts a popular choice for accommodations when visiting the state, especially around the National Parks.
Since renting Yurts in Utah is such a popular Utah Glamping experience we thought we would put together a list of some popular choices to book and some hidden gems to provide a once-in-a-lifetime Utah Glamping experience. Enjoy exploring Utah and we hope you enjoy one of these unique Utah Yurts.
---
Other Utah Glamping Articles
Incredible Moab Glamping Spots
---
Utah Yurts to Book now for a Great Utah Glamping Getaway
If you are looking to rent a yurt in Southern Utah, then don't miss to plan a vacation in this beautifully crafted yurt. The Utah yurt comes with a tent-like structure and it will merge the worlds of tents, houses, and huts. You will get a comfortable stay as the yurt is fully modernized and each room will have a private bathroom, fire pit, kitchenette, gas grill, and air conditioning. 
The yurt is located in the countryside so you can experience the same views as glamping tents and treehouses. You will get various options in staying as there are two types of tiny houses and original tree houses. Even though the yurt is in the remote countryside, you will get access to an oven, coffee maker, refrigerator, and other things.
If you want to experience Utah countryside life then you need to explore this yurt as you can go for long walk in the parks, and then spend your evening doing the grilling.
The Pioneer luxury Utah yurts are customized yurts with the largest yurts made in Northern America. The space is abundant with luxurious rooms so you get plenty of space to roam around. The yurts will have two separate bedrooms, a children's playing area, and an entertainment center to enjoy with your family. 
Enjoy a once-in-a-lifetime experience and spend time exploring the beauty of a pioneer luxury yurt. It is a perfect place for family gatherings, and also a dog-friendly place.
If you are planning for a summer getaway then consider this place by enjoying the view of Bar Lake and having a unique and memorable family experience.
This Utah yurt will give a unique experience of enjoying the mountains with snowshoeing or skiing in winter. Here, you can play all the time, during the day go explore and do some adventurous activities and during the night relax in the outdoors by gazing at the stars. 
Each room has two large bunk beds, a wood stove for warmth, a solar-powered light system, and a kitchen. It would be the best yurt to spend some time with your family and they will allow the pets also so there is nothing to worry about.
If you are stuck with a busy or stressed work life, then come for a day or a weekend to this yurt to remove all kinds of distractions and reset.
If you are a mountain person, then Escalante Yurts is one of the best Utah yurts to consider. The yurts have a mountain view and it features a nice patio. Plus all the yurts are air-conditioned. Each room comes with a dining and seating area with a flat-screen TV, private bathroom, and other necessities.
The yurt not only offers the best accommodation for the area but here you can also experience other activities such as hiking, cycling, and fishing that lie in the surrounding area. You will get everything whether it is the scenic beauty, or to get the comfort of the luxurious yurt living. Make smores in the fire, and of course, stargazing is mandatory.
It would be the best place to have a unique and memorable experience surrounding you with nature and peace, and also a place to experience adventurous activities.
A nature freak won't say no to Grizzly ridge yurt, as it is not only the place where you see the beautiful views but this is the place where you will live without electricity and no running water. You will get the experience of camping where you can cook your own food and chop firewood for warmth. Hiking or mountain biking is very popular in this area so make sure to enjoy getting outside of your yurt as well.
In this yurt, you will be getting two double bunk beds with mattresses and other basic necessities. Even though you won't be having luxurious amenities, you will be immersed in nature and beauty.
This would be the best place to experience both peace and adventure at the same time, but in a yurt, only 10 people are allowed so plan accordingly.
OsoBlu is considered a unique luxury yurt. Here you will get the best camping experience which you have never encountered before. Every room is equipped with a patio, fully equipped kitchen, seating area, private bathroom, and other necessities.
In your free time, you can experience fishing nearby and even enjoy the barbeque on the terrace. You can stay away from the city life for a bit as the land is located on many acres. During the summer and spring, you can see a variety of flowers coming to life which is worth watching. Sometimes you will get a chance to watch animals like deer, elk, moose, and numerous raptors.
Get a break from city life and get into the life of nature and adventurous activities like paddle boarding, jet skiing, kayaking, or sailing. Even enjoy the park and fishing pond.
From your high private yurt, take in magnificent views of red granite cliffs and the Sevier River. Red Canyon and Scenic Byway 12 are ten minutes away. Bryce Canyon is 25 minutes away. Kodachrome Basin is 45 minutes away and Zion is one hour away. There is a queen bed, a complete bath, and a laundry room with a washing and dryer. In the separate bedroom, there is a queen bed, and in the living area, there is a queen couch bed.
The Geyser Pass Yurt is located in a high mountain meadow at 10,500 feet, found at the base of Haystack Mountain. In the winter, Geyser Pass offers a lonely and uncommon chance for wilderness experiences. In the summer, it is the launching point for Moonlight Meadows, Burrow Pass, and the Whole Enchilada mountain bike mountain biking trails, ensuring that you will escape the masses to the mountain. The Geyser Pass Yurt is a large 24-foot yurt that sleeps up to 8 people nicely.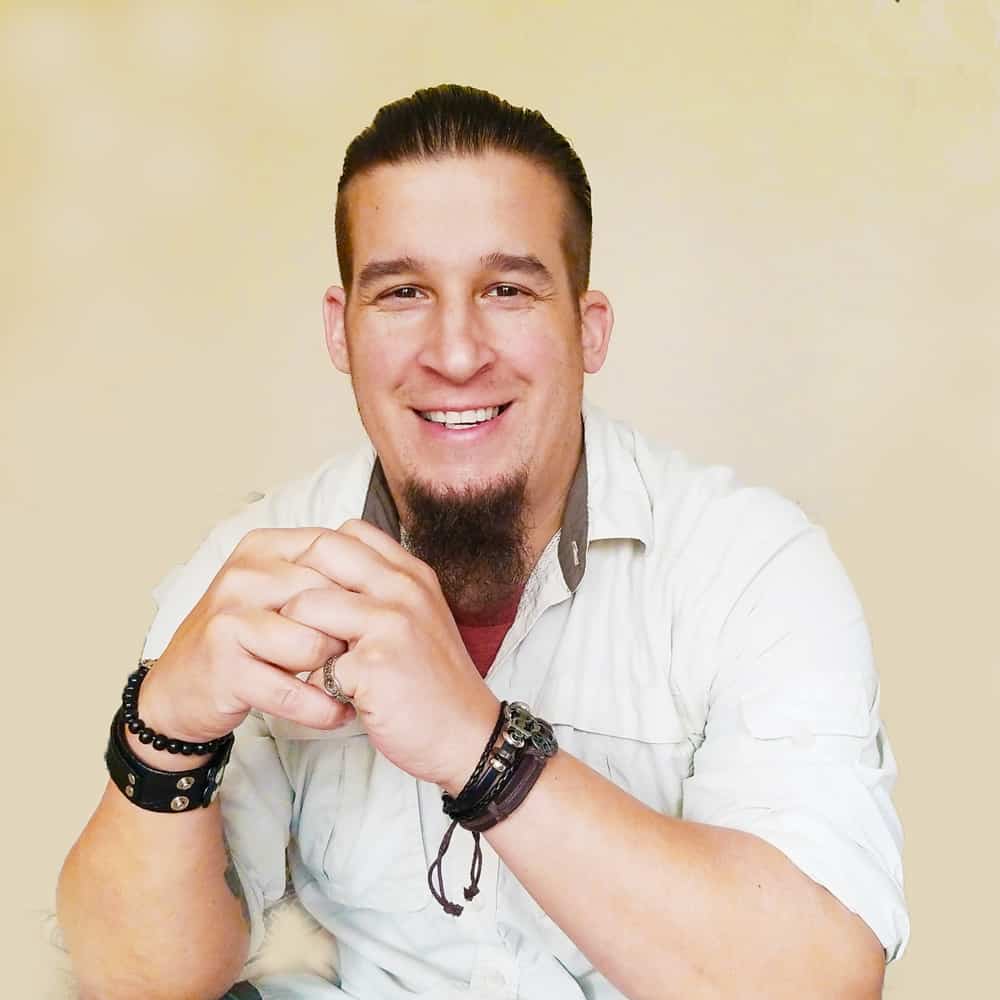 Full-time World Travel Writer who runs multiple websites and social media accounts. I have spoken at various conferences around the world. Some of my hobbies include adventure, fitness and new technologies. I am also a trekkie!