Now that Covid restrictions are easing, it's time to get back out there and enjoy nature. Not everyone enjoys tent camping. There are also many, particularly older people that may not be able to tent camp. That doesn't mean you can't enjoy the great outdoors… Glamping in Oregon from the comfort of one of these Yurts in Oregon is a perfect solution. If Yurts are not your thing, you may be interested in one of these Oregon Treehouses to rent.
A yurt is kind of like a tent, but it is bigger, taller and can have furnishings in it. You won't have to get up off of the floor or an air mattress unless you prefer it that way. Originally, yurts were (and still are) used by the nomadic people living in the steppes of central Asia.
Their yurts are usually covered by skins, but we don't need to do that. Modern yurts in Oregon, and those all over the west coast of the United States, can be covered with tent material or many other substances. In fact, they are often constructed with an architectural grade fabric with welded seams.
The roof in some of these have skylights and there are also windows. Kind of hard to do in a skin-covered yurt. This allows you to gaze at the stars at night from the comfort of your bed (or air mattress.) The windows, some of which look out onto a porch, can allow you to see the scenery around you, be it the ocean or the deer grazing in the field.
The desert yurts do not have a bathroom in them. If you have to go, you go outside. If you want to get clean, you either use well water or any nearby rivers or lakes. Not so with yurts in Oregon. They have bedrooms and bathrooms, making it a lot more convenient, especially for a family.
Traditional yurts don't have kitchens, either. Cooking is done over a fire in a ring either inside or outside the yurt. Most glamping yurts in Oregon have kitchens, and some even have games or other sorts of entertainment stored in them in case there is a rainy day. Now let's get to the good stuff, our top yurts in Oregon!
Our List of Yurts in Oregon to Book
---
Location: Bay City, Oregon
If you want an oceanfront glamping yurt, this site is for you. The yurt is over five hundred square feet and sleeps four. There is a four-poster bed in the bedroom made out of aspen wood and the futon in the living room sleeps two.
There is a domed ceiling, so you can stargaze on clear nights. As it is located on a bay, the sound of the ocean will be soothing and the water a little warmer than being on the ocean. There is an opportunity to roast marshmallows outside or even grill a steak.
Amenities nearby include an eighteen-hole golf course, historical sites and the Tillamook Cheesery where you can enjoy some ice cream. Dogs are welcome, though there is a pet fee for each pet. There is also a limit in size; no more than twenty-five pounds.
Recent Review: "Perfect location! The bay was beautiful! 40 min drive to Cannon Beach. 15 minutes to Rockaway Beach. Close to Tillamook! Get the curds. We got charcoal and grilled steaks. (Brought seasoning from home) and bought a bag of salad. Found a great local bar with good food 5 min away. The hot tub under the stars was amazing and it was very clean! It's a yurt! It's on someone's property. It's not super secluded BUT there was nobody to one side and saw only a couple of people the whole weekend. I fell in love with the Oregon Coast!!"
Location: Veneta, Oregon
The glamping yurts in Oregon at Yurtel-Veneta are themed. Mystical Rose is a bed and breakfast yurt which accommodates two. The bed is a queen-sized bed. The dome is over it so that you can stargaze at night.
Some yurts aren't easily handicapped accessible; this yurt is. There is even a power lift chair available if it is needed. The yurt has a kitchen, table and chairs so that work can be done or you can have dinner and breakfast. There is WiFi all over the property, making that much easier.
One of the best parts is that the yurt is close to eight wineries, so you can taste test and then bring a bottle back to enjoy by the faux fireplace or while watching television.
Location: Veneta, Oregon
The next yurt on this property is themed around King Arthur and Camelot. The yurts sleep three, with two beds; one queen size and the other full size. The dome will allow all of those in the bedroom to stargaze.
The kitchen table is, of course, round. There is a full bathroom with a shower and a fairly large deck. Interestingly, there is a castle wall separating the bathroom from the rest of the yurt. It is complete with crossed swords to entertain you.
Location: Veneta, Oregon
This is the third yurt on the property. It is bear-themed and sleeps four in queen-sized beds. There is a path to the breakfast lounge, along with your own kitchen and bathroom. It has its own private deck surrounded by flowers, trees and other plants.
Location: Douglas County, Oregon
If being in the middle of nowhere is your idea of relaxing, this is for you. There is a running creek that goes by the yurt which sleeps four. There is a full bathroom and a kitchen. WiFi is available and a kitchen.
Breakfast includes sausage and eggs grown on the farm. Other options are also available. If you wish for something more to do, you can schedule a tour of their working farm.
Recent Review: "We enjoyed everything about this property. It was the most unique place we have stayed via VRBO. It was off grid but had all the comforts that you need. The farm fresh breakfast was amazing and the farm tour was lovely also. So nice to learn more about the history of the property and farm from the owners. Perfect location for the travels we wanted to experience into northern California redwoods, many waterfalls, and more. Nice to come back and relax at the yurt in the evenings. Overall, a nice private, safe, and comfortable place to stay. Highly recommend!"
Location: Coverdale, Oregon
The yurts in Oregon at Pacific City offer free WiFi. They are close to Tillamook, so some free ice cream may be in your future if you stay here. Towels and bed linens can be provided for an extra fee… or you can bring your own. If you enjoy soaking in a hot tub or Jacuzzi, this rental is for you.
Recent Review: "This was an affordable way to take my son on a surfing trip in the winter in Oregon. The yurt was nice and warm at the end of a cold day in the water! The hot tub was a perfect way to end the day!"
Location: Scotts Mills, Oregon
These are more rustic glamping yurts in Oregon. It doesn't have a bathroom… it does have an outdoor "honey bucket" portable bathroom. There isn't a kitchen, but there is a firepit. If you're there in the cold season, it has a wood stove to keep you warm. Fans are available for the hotter months.
There is a lot to do in the camp. Archery, rock climbing, tomahawk throwing and the kids have a rope course they can do. They do not have internet nor will cell phones work in the campground.
One reviewer suggested that you bring an extra six-foot folding table. This will help both with food storage and preparation… especially if there are children running around.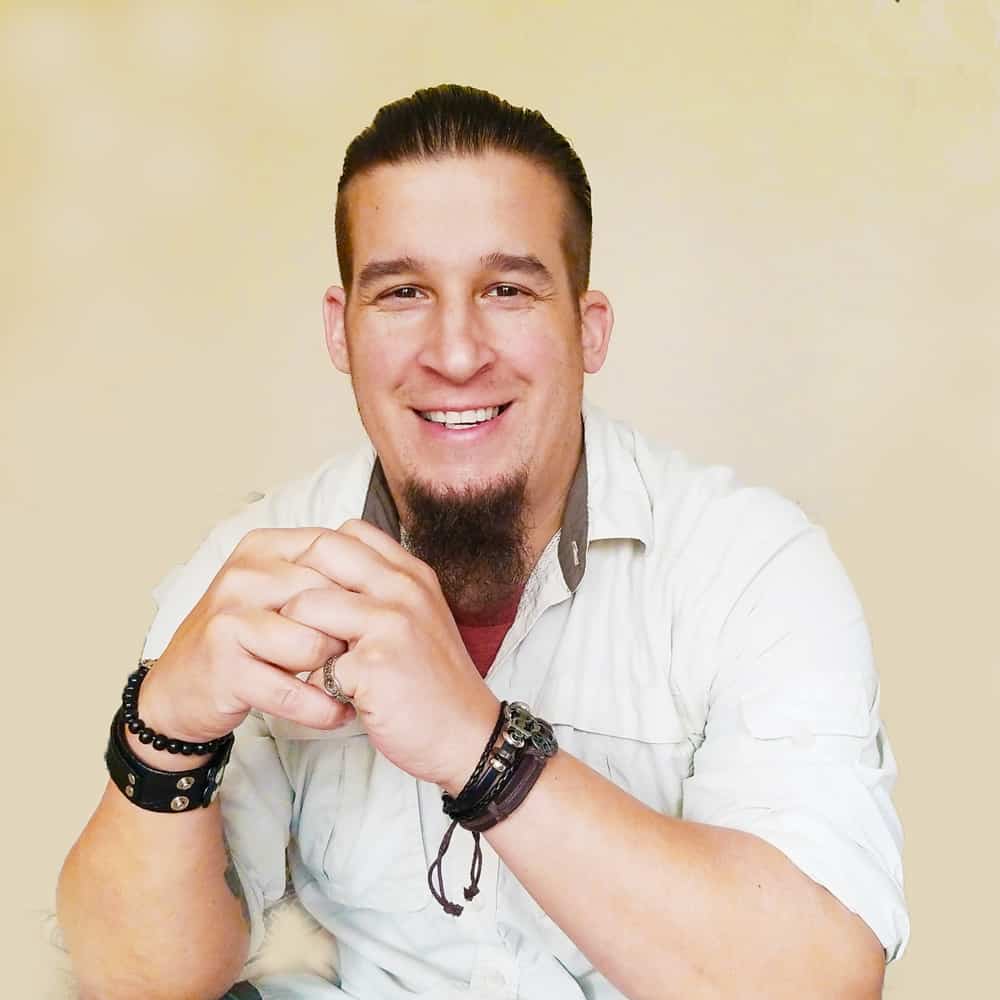 Full-time World Travel Writer who runs multiple websites and social media accounts. I have spoken at various conferences around the world. Some of my hobbies include adventure, fitness and new technologies. I am also a trekkie!