Arkansas with its loads of rivers, lakes, and mountain forests is ideal for glamping and nature lovers. Yurts in Arkansas are extremely popular as an Arkansas glamping option due to usually a large, open floor plan with many amenities included that some other glamping types lack. Arkansas Yurts can usually accommodate more guests for family or groups if needed and most have extra living areas like kitchens, living rooms, and dining areas. In fact, this is also true with Arkansas Treehouses.
Yurts are cylindrical dwellings that have been used by Central Asian nomads for millennia. There are various variants of the fundamental form and names for the construction with wooden walls or canvas, but the Mongolian Ger is the earliest and most widely utilized.
Another reason a lot of property owners choose Yurts in Arkansas for their locations is you can utilize a yurt in almost all weather conditions year-round. They can also be situated in remote locations and moved around if needed or placed permanently as a primary residence for zoning regulations.
We have gone through lots of Yurts in Arkansas from various sites and have come up with our top 6 Yurts in Arkansas to book this next year for exploring Arkansas. Make sure to reverse your spot well in advance, especially if wanting to go yurt glamping in Arkansas over a weekend. These bad boys book up fast and you don't want to miss this cool, unique glamping experience in Arkansas.
Top Yurts in Arkansas to Book
---
Location: Wesley, Arkansas
The Arkansas yurt is situated on 20 acres in Madison County, including a maintained fishing pond of one acre. The yurt is totally surrounded by an elevated 46′ X 64′ platform, allowing you to take in both the outdoors and the interiors. A huge multi-head shower room with seat, a double vanity, and a separate toilet area are all included in the bathroom. A 4-5 person Marquis Mirage jacuzzi, a full kitchen, a spiral staircase, and an outside gas grill are among the other amenities.
Recent Review: "Great peaceful getaway and beautiful Clean property… The breakfast the owners leave included farm fresh eggs which were amazing, the bed is so comfortable will definitely stay again"
Location: Chester, Arkansas
The open design of these Yurts in Arkansas is distinguished by the placement of the furnishings in these Yurts in Arkansas, which are created with "open architecture." The kitchen and dining facilities are next to the living space and are equipped with standard kitchen appliances. The bathroom and the utility room are two independent rooms. The bathroom has a sink, toilet, walk-in shower, medicine cabinet, towel shelf, shampoo, and bath towels.
Visitors have a seating area on the deck of their Arkansas Yurt, in conjunction with your hot tub, upon which to appreciate the wonderful views of the mountains. If you prefer to cook, there's a gas grill off the veranda with most of the necessary grilling tools.
Location: Eureka Springs, Arkansas
A popular location for Glamping Yurts in Arkansas. Eureka Yurts has 2 wooden yurts available at the moment. The Pine View Yurt and the White Oak Yurt have king-sized beds, air-conditioning, heating, and loads of other amenities. Both are immersed in the Arkansas woodlands. The hosts are working on a 3rd yurts for the property as well and may be available soon.
Location: Garfield, Arkansas
This yurt in Arkansas is an adventure within itself. This site is intended to be more about reconnecting with ourselves and our relationship with the world via the delights of the outdoors. Seven decks, a Koi pond, a tadpole pond, and a walking path are available to guests. Animal enthusiasts will like the abundance of animals on the property, which include chickens, goats, and pigs.
Recent Review: "The Yurt is fantastic and communication is great but the area is a little questionable and the neighbors, that you can easily see from the Yurt, all have outdoor dogs that literally bark all day and ALL night. Not even a sound machine could block them out.
I have no problems with animals running around and even have 4 dogs myself, but my dogs are indoor dogs and never let them outside at night to bark. We ended up wasting our money and left a day early because we were exhausted from no sleep due to the dogs. We thought this was going to be a peaceful get away but no peace is to be had at this location!"
Location: Marshall, Arkansas
While you remain at this unusual Arkansas Yurt location, you may listen to the songs of nature. Appreciate beautiful vistas and calm tranquility from this location perched above the stream below. Relish a plunge in the hot tub or relax on the balcony. The yurt has one queen-sized bed and a sofa bed for sleeping. You can also cool off with air conditioning in the summer heat. Plus they have some heating for cold nights. 
Recent Review: "So gorgeous! Loved staying here. Was 12 degrees my first night and they had space heaters going for me when I arrived. Fast communication and so kind! Would stay again."
Location: Gravette, Arkansas
This lovely yurt in Arkansas, just 15 minutes from downtown Bentonville, is the perfect place to get away from it all. At this lovely glamping home, take in the tranquil ambiance of the scenery, relax around the fire, and tour Northwest Arkansas. Enjoy the u-pick flower garden in the spring and summer, and the pumpkin patch in the fall, since this is a functioning flower farm.
Three large windows let in ambient daylight and a moderate airflow, whereas the oak flooring prevents the chilly earth from coming in. After a day of exhilarating experiences, the comfy queen bed will give all the relaxation you require.
Recent Review: "Beautiful hideaway, far enough from town to enjoy peace and quiet, but close enough to explore the neighboring towns and find what you may have forgotten!"
---
If you like Yurts, you may be interested in these other Yurt Glamping articles: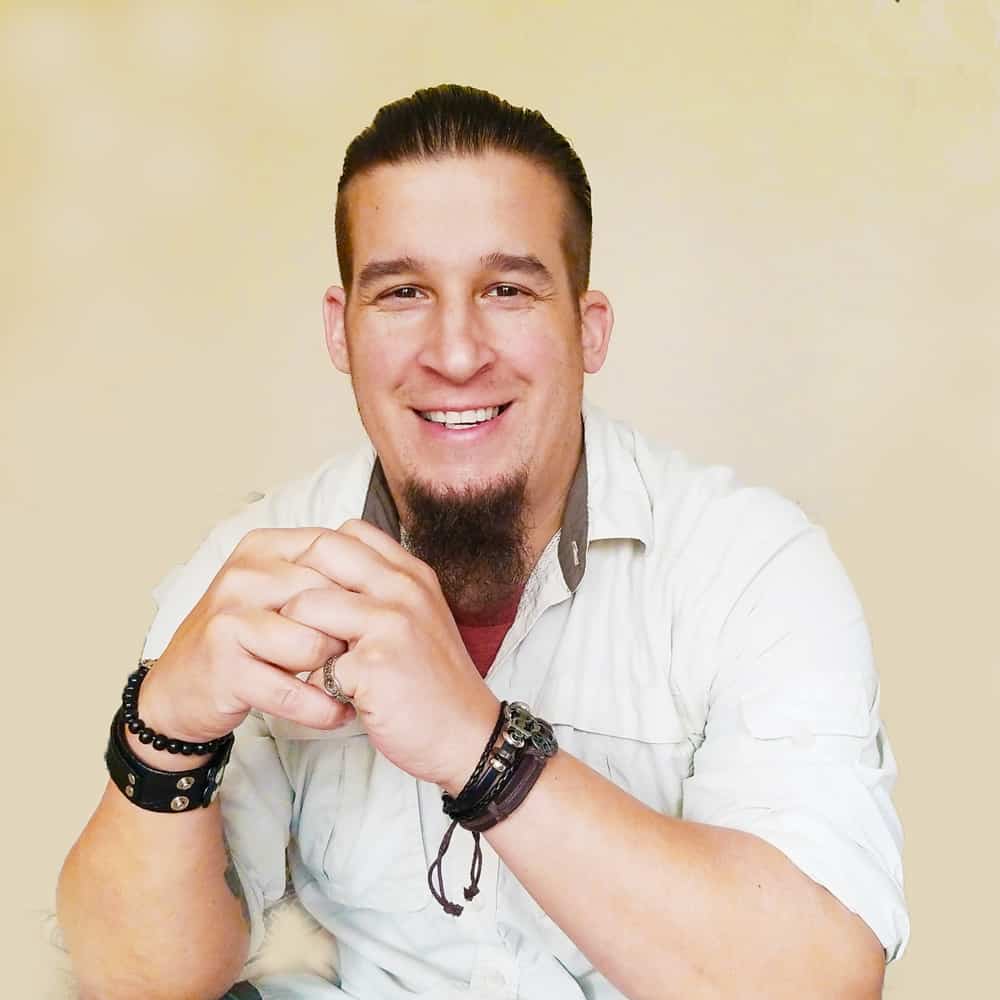 Full-time World Travel Writer who runs multiple websites and social media accounts. I have spoken at various conferences around the world. Some of my hobbies include adventure, fitness and new technologies. I am also a trekkie!