Glamping in Mexico has blossomed in the last several years and has become one of the top places for luxury camping in North America along with the United States and Canada. Situated beautifully in between the Gulf of Mexico and the Pacific Ocean, Mexico has so many unique regions to choose from. 
So whether you are looking for a tent in the jungle, a mountain retreat, or a beachfront treehouse, you can find it all here. Don't miss out on the fantastic coastlines, water adventures, food and drink tastings, and more!
Regions for Glamping in Mexico
There are several unique regions that are great for Mexico Glamping, but we've chosen four to feature in this article for their uniqueness and beautiful glamping Mexico options.
Baja California is known for its beaches and water activities that attract locals and tourists from over the border in the U.S. There are plenty of opportunities to enjoy fresh seafood, shopping, and wine country here.
The Mexican state of Quintana Roo is part of the Yucatan Peninsula. Located on the beautiful Caribbean coast, this area is most known for the white sand beaches of Tulum, Mayan ruins, and undersea caverns called "Cenotes".
Nayarit is a tropical state of Mexico. Most known for the fantastic climate and fantastic biodiversity, tourists flock here to enjoy the Pacific Coast and Aztec ruins. This also hosts the popular beach destination of Sayulita and is less than an hour from Puerto Vallarta in the state of Jalisco.
The laid-back Mexican state of Oaxaca preserves Mexican culture, offers impressive gastronomy, and remarkable biodiversity. Don't forget to try some of the famous mezcal, mole or chocolate while you're exploring.
Some other Glamping in Mexico Articles you may enjoy:
Our List of Top Glamping in Mexico Spots to Book
---
Location: Xcacel, Quintana Roo, Mexico
Best For: Couples, seclusion, romantic getaway
Amenities: King-sized bed, swimming pool, bonfire, bike rental
Ku Kuk is an inclusive dome located in the Mayan jungle where nature lovers can relax and seek new experiences with their loved ones. This beautiful Mexico glamping site in Xcacel, has everything from a kitchenette to swimming and a private deck looking over the Mayan jungle.
You won't be disappointed by the number of local activities here, Domo Savia also offers bicycle rentals for interested guests. The wonderful beach of Xcacel is not far from the glamping site and worth a visit, as is the Sanctuary of the Marine Turtle.
Spend your vacation relaxing on your deck overlooking the jungle or go on an adventure, either way, you will have a lot to do at this location.
Location: Valle De Guadalupe, Baja, California
Best For: Couples-only, hotel feel, romantic getaway, wine country
Amenities: King-sized bed, garden, private bath, air conditioning, mini-bar
This superb glamping in Mexico location is located in the wine country of Valle De Guadalupe in Baja, California. This glamping tent is located on a 5 acre stretch of land with hotel-level comfort, beautiful views of the mountains, and exceptional amenities.
Casa Misiones is the perfect romantic getaway close to several wineries, including the Liceaga Winery and Winery Santo Tomas. Local beaches, including Rosarito, Puerto Nuevo, Ensenada, and Baja Mar, are only a few minutes away.
Location: Sayulita, Nayarit, Mexico
Best For: Everyone, families, small groups
Amenities: Three bedrooms, dining room, media room, fully equipped kitchen, hot tub
Talk about luxury glamping in Mexico. This 3-bedroom treehouse villa in Punta Sayulita, Mexico brings treehouse living to a whole new magnitude. The space in this open plan features lofty ceilings, an abundance of comfy seating, and a stone hot tub.
All rooms have access to the wrap-around terrace equipped with outdoor showers. In addition to fairytale-like jungle views, this property has direct access to the beach. Whether you spend your time in luxury trees or relaxing at the beach, enjoy glamping in Mexico at this 3-bedroom treehouse.
Location: Playa del Carmen, Quintana Roo, Mexico
Best For: Couples, small groups, adventure, top-rated experience
Amenities: Four bedrooms, inclusive gourmet option, wifi, king-size beds, diverse ecosystems
This four-bedroom oceanfront treehouse is a dream come true for glamping in Mexico. Completely unique, this handcrafted home is nestled between the beach and forest and offers adventure and luxury to visitors. Each of the bedrooms offers stunning views of the ocean or forest, full baths with a separate tub and shower, and the master suite has a private deck. 
The treehouse sits on a 100-acre property that features jungle, forest, mangroves, and many animals, including spider monkeys, deer, parrots, iguanas, and butterflies.. If you're looking for a bit of adventure, kayaks, and paddleboards are also available to use on the beach.
Location: Tulum Beach, Quintana Roo, Mexico
Best For: Couples, adults-only, relaxing, pool
Amenities: Smoke-free hotel, outdoor pool, fitness center, beach bar
Serena Tulum is an adults-only glamping hotel near Tulum Beach, located right in the middle of the entertainment district. Offering tents and yurt-style rooms ranging from king to twin-sized beds, this hotel has it all. They offer an outdoor pool, a fitness center, a beach bar, complimentary breakfast, spa service, and free tour assistance.
The best part is the location of this glamping spot – it's very close to the public beaches and entertainment area in Tulum. With so much access to bars, restaurants, and the oceans, you'll have so much to do during your stay at Serena Tulum.
Location: Tulum, Quintana Roo, Mexico
Best For: Couples, relaxing, spa experience
Amenities: Complimentary cabanas, umbrellas, free beach club, in-room massages
A hotel built around relaxation, healing, and nature, Casa Nawal Tulum is the ideal glamping location for those looking to escape and get in touch with their best selves. This hotel offers a variety of traditional healing therapies and in-room massages for guests to enjoy.
The hotel offers dreamy tents – the Deluxe tent with a garden view has one double bed, the Oceanfront Platform Tent has one queen bed, and the Luxury tent with a partial ocean view has air conditioning and a queen bed. There are four shared bathrooms onsite with a rainfall showerhead.
Location: Tulum, Quintana Roo, Mexico
Best For: Everyone, families, couples, outdoor activities
Amenities: Air-conditioned rooms, spa services, room service, nearby activities
Serenity Authentic Glamping Tulum has something for everybody. There are five different accommodation options: a king bed with a jetted tub, two double beds with a garden view, and a family cabin with a kitchenette and bathroom that sleeps six.
Mexico glamping has never been more accessible at this location, with every room featuring air conditioning, wifi, and bathrooms. In addition, Xplor Theme Park and the beach are close by for those interested in activities outside of the hotel.
Location: Tulum,Quintana Roo, Mexico
Best For: Couples, friends, outdoor activities
Amenities: Smoke-free, fitness center, complimentary breakfast, free wifi, rainfall showerheads
Natives Glamping & Cenote Tulum is exactly what you'd hope for when you book glamping in Mexico. It's a small lodge that offers king-sized beds, private bathrooms, and complimentary breakfast in a total of 7 accommodations.
Between the free yoga classes, 24-hour fitness center, snorkeling, kayaking, and paddleboarding in your private Cenote, this is an outdoor lover's dream. Natives Glamping & Cenote is only a short walk from the white sand beaches of Tulum and 3 miles away from UNESCO Heritage Site, Sian Ka'an Biosphere Reserve.
Location: Pluma Hidalgo, Oaxaca, Mexico
Best For: Couples, friends, coffee fans
Amenities: On-site spa, natural landscapes, communal pool, an onsite dining venue
Located in the Sierra Madre Sur mountains, Glamping Finca Margaritas began as a Coffee Farm founded in 1871. Still a working coffee farm with over 350 acres of rainforest, Finca Margaritas offers six glamping tents, with either one or two-bed options.
Explore the grounds and history here or enjoy the picnic area and spa services. With an onsite restaurant and some of the best coffee you'll ever have, you won't want to leave this Mexico glamping location.
Location: Mazunte, Oaxaca, Mexico
Best For: Couples, romantic, luxury
Amenities: Private pool, pet friendly, terrace
This magnificent glamping in Mexico Casa is one of a kind; this airy indoor-outdoor space welcomes guests to spend their vacation in peace and luxury. Casa Mermejita Mazunte really has it all. Between the king-size bed, the private rooftop pool overlooking the ocean, hammocks, and terrace chairs, relaxation is essential here.
Foodies won't be disappointed either; a restaurant and bar are available onsite, and daily full breakfast room service.
Location: Todos Santos, Baja, California
Best For: Groups (13 bedrooms sleep a total of 30 people), retreats, outdoor activities
Amenities: Pet-friendly, queen beds, wifi, outdoor furniture
This Glamping Hotel and Retreat Staycay features 13 luxurious tents with queen beds in this beautiful natural area. Surrounded by a natural cactus grove, this location also features six bathrooms, a kitchen area, wifi, and outdoor furniture.
This Mexico glamping hotel is only a short walk to Todos Santos, close to surfing and the beach. With so much on-site at this wonderful staycation between the sounds of crashing waves and beautiful sunsets, you'll never want to leave.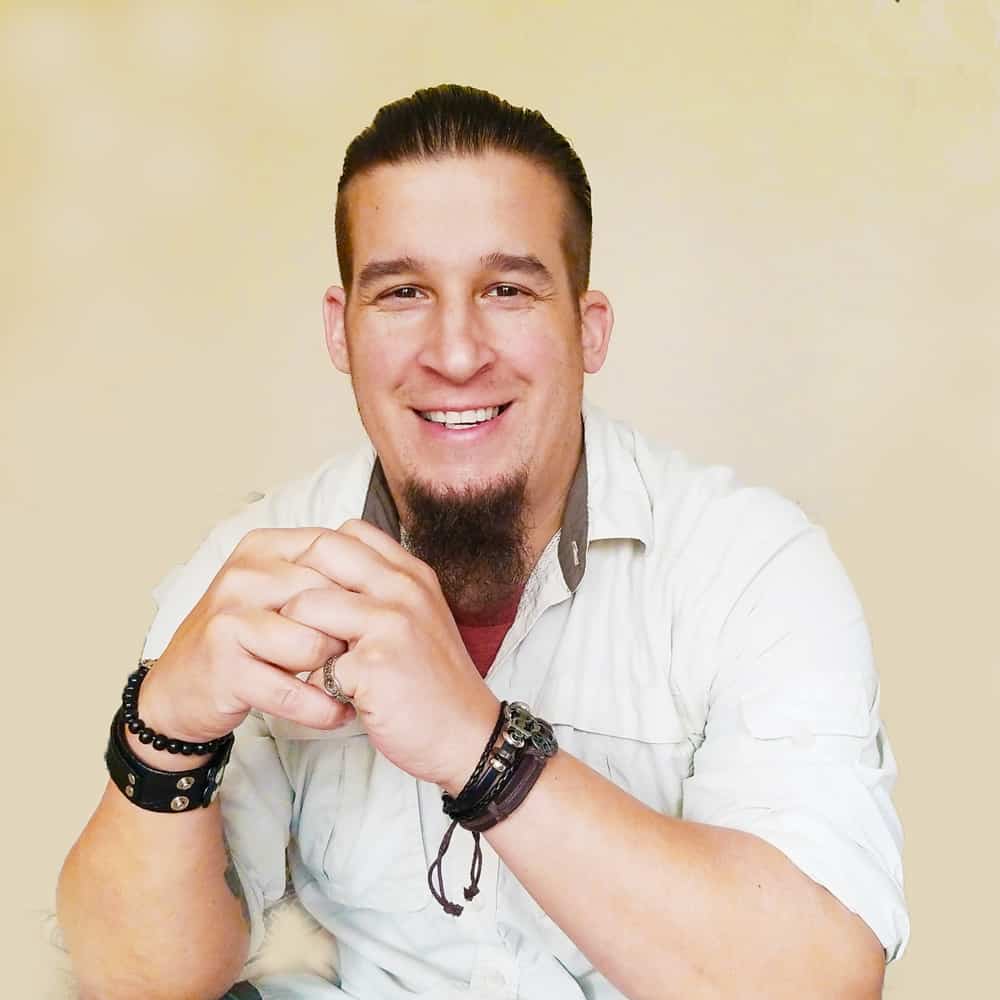 Full-time World Travel Writer who runs multiple websites and social media accounts. I have spoken at various conferences around the world. Some of my hobbies include adventure, fitness and new technologies. I am also a trekkie!