Ohio has quite a bit to enjoy, from its culturally rich cities, quaint historical small towns to the unique natural landscapes to explore. Whether you are a local exploring your own region or a new visitor to the Buckeye State, creating a unique experience is what it's all about. What better way to do that than staying in one of the cool treehouses in Ohio. It is like a Romantic Ohio cabin in the trees!
About Glamping Treehouses in Ohio
Glamping has been on the rise all over the world and the state of Ohio is no different. People want to enjoy time in nature but still want many of the comforts of a hotel as well. Glamping Treehouses in Ohio gives people this opportunity. Staying in a treehouse is a bucket list item for many folks. One of the nice things about Ohio is the number of treehouses they have to rent. Of course, sifting through all the options can be time-consuming.
In this article, we will first go over some of the awesome things to do in the state of Ohio while glamping in a treehouse. We will also then provide you with the top treehouses in Ohio you can rent on your next getaway. Make sure to bookmark this page so you can reference back to it when planning your Ohio glamping trip.
More Glamping Articles to Read:
Glamping in West Virginia Sites
Awesome Treehouses in North Carolina
Top Missouri Glamping Locations
Top Sights To See While Staying in One of These Treehouses In Ohio
---
Cuyahoga Valley National Park
This 32,572-acre is the only national park in Ohio and has lots of hikes, cycling routes and mountain bike trails to explore. It is also home to various small towns and a network of roads for the rubber tramps.
Hocking Hills State Park
Hosting over 25 miles of hiking trails, rock formations, waterfalls, and recess caves, the Hocking Hills State Park is a great spot for adventure. For hikers, there are seven regions within the park, Ash Cave, Cantwell Cliffs, Cedar Falls, Conkle's Hollow, Old Man's Cave, Rock House and Hemlock Bridge Trail to Whispering Cave.
Mohican State Park
It is a 1,110-acre public recreation area surrounded by a 4,525-acre Mohican-Memorial State Forest. The Mohican River flows through the park creating a nice narrow gorge. If you find yourself in the region the park offers some great hiking, boating, mountain biking, fishing, and picnicking.
Marblehead Lighthouse
The iconic lighthouse is the oldest in the contiguous United States starting in operation in 1822 guiding sailors along the coast. You can get some beautiful shots here so ring a picnic and enjoy the views. You can also see Cedar Point rides across the way on a clear day.
Brandywine Falls
Located just a short walk from where you park, Brandywine Falls is quite spectacular. It is regarded as one of the prettiest falls in Ohio and the country. There are additional hiking trails in the area to enjoy and some even connect to a larger trail system for the truly adventurous.
The Coolest Treehouses in Ohio to Rent
Location: Glenmont, Ohio
Suitable for: solo retreat, couples, families, small groups
The Mohicans Treehouses are perfect for anyone who is looking to have a secluded vacation in treehouses in Ohio! There are 9 different treehouses to choose from each with unique features and two of them were designed by the famous treehouse designer, Pete Nelson.
The Red Treehouse is the most alluring in here, and it can accommodate up to 2 people with its one queen loft which can be accessed by a ladder. Other amenities include an outdoor shower and toilet, kitchen, living area, charcoal grill, silverware, cooking ware, coffee maker and all linens and towels are provided.
Other treehouses are Old Pine Treehouse, El Castillo Treehouse, The View Treehouse, White Oak Treehouse, Nest Treehouse, Tin Shed Treehouse and Moonlight Treehouse.
Location: Millersburg, Ohio
Suitable for: solo retreat, couples, families, small groups
These beautiful treehouses, standing 30 ft above the ground nestled in the forested areas of Downtown Berlin are perfect for families who are looking to have fun. Accommodation is available for 6 people in Treehouse No.01, No.02 and No. 03.
Treehouse No.01 is one of the most iconic treehouses in Ohio as it is two-storied rising elegantly giving some of the best views in Ohio. There are two single beds and two king-sized beds. Other amenities include air conditioning rooms, living room, kitchen with oven, refrigerator, dishes, coffee maker, balcony, jacuzzi and private entrance.
Location: Dundee, Ohio
Suitable for: couples, families, groups
Treehouse Village is the perfect place in Ohio to get together with family or a group of friends. You can enjoy the outdoors, the feeling of tranquillity and spend days relaxing in the lush green nature!
There are 5 treehouses in the Treehouse Village; the Treehouse Lodge, The Arrow, The Box, The Sky Loft, The Shack. You can book one of them or all depending on your requirements. The Treehouse Lodge is perfect for a group as it has 3 bedrooms with 6 queen-sized beds, a kitchen, 2 bathrooms and a gas grill. The Arrow and the Sky Loft is perfect for couples looking for a romantic getaway.
Location: Frazeysburg, Ohio
Suitable for: families, small groups
Tullihas in the Trees is a cozy little treehouse which is another great place in Ohio to get together with friends and families. You dedicate your time to exploring nature and nearby attractions. You can play golf in the Longaberger Golf Club or simply watch the lovely crimson sunset while relaxing on a hammock in the treehouse.
It can accommodate up to 6 people with its 2 queen lofts, double bed, queen-sized blow-up mattress and a single cot. It has a half bathhouse where there is no running water and electricity is not available in the treehouse to give the guests a full stress-free experience!
Location: The Hocking Hills, Ohio, USA.
Suitable for: couples, romantic getaway
If you are a couple looking to spend some quality time with each other in one of the treehouses in Ohio, this should be your stop! Nestled in the lush forest areas nearby Cedar Falls, the Hocking Hills Treehouse can accommodate up to 2 people with its queen-sized bedroom which also has a futon. And the best part is, if you have a furry friend, they are warmly welcomed here.
The LED lights in the treehouse will double the romantic atmosphere at night. Other camp amenities include a bathroom with a rainfall-style shower, a fully equipped kitchen with a mini-refrigerator, dishes, utensils, coffee maker, toaster and grill. Linens are provided and air conditioning rooms are available.
Pin it!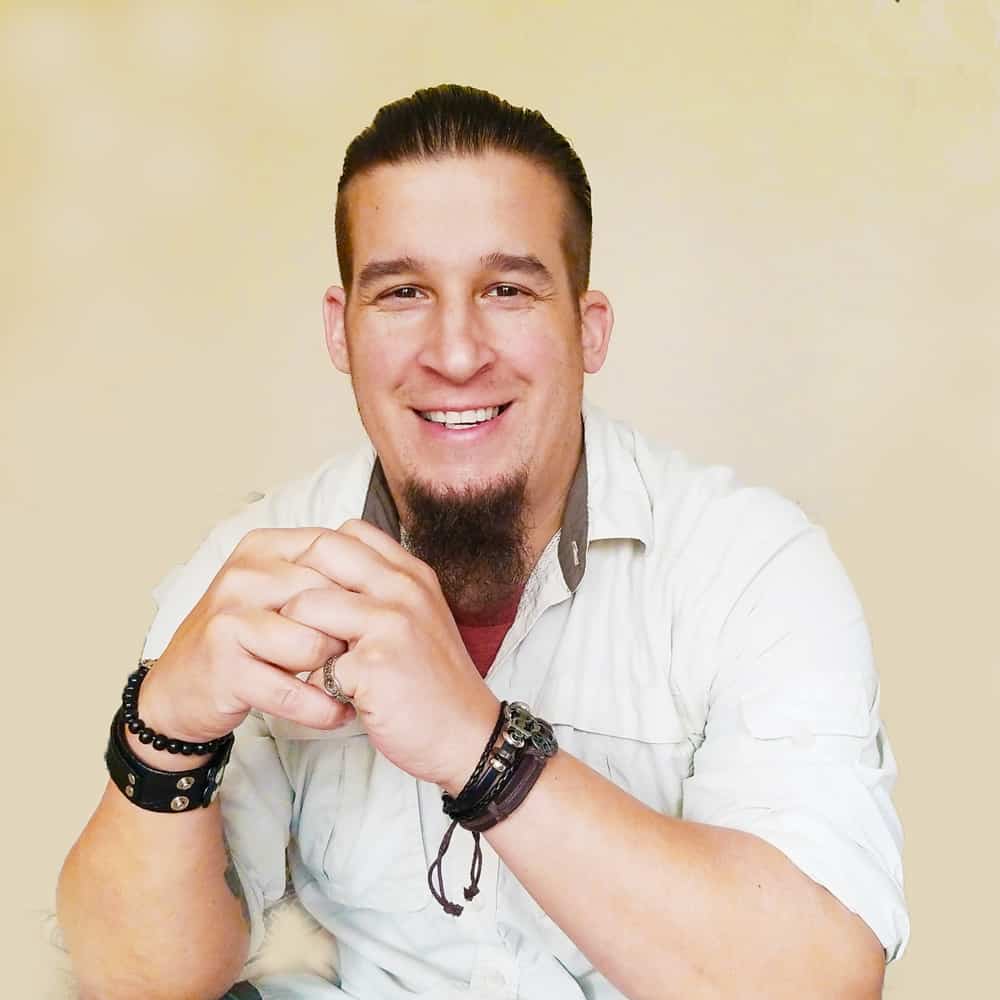 Full-time World Travel Writer who runs multiple websites and social media accounts. I have spoken at various conferences around the world. Some of my hobbies include adventure, fitness and new technologies. I am also a trekkie!