Bali, located on an island in South East Asia, is one of the hot-spot for tourists, with over 3 million people visiting the Island for Tourism each year. Bali belongs to Indonesia, and it is known for its beautiful scenery, beaches that afford visitors surfing space, volcanoes, and awe-inspiring sunsets that never get old. Then we can talk about the tons of magical treehouses in Bali available to rent. These treehouses in Bali are the perfect places to stay when you visit Bali. For their luxury and outdoor living taste, they are the best choice escape destination for every vacation.
A stay in the luxurious treehouses in Bali affords tourists the right to view the ocean, the surrounding rice paddy, and a fascinating view of the valley.
You might have often thought about that vacation to Dubia and other beautiful places, but if you try out Bali, you will be astonished by the charming landscape. Though these Treehouses are located in a rural area, natural habitats for treehouses, they do not compromise standards as much as they try to retain the authentic feel of a treehouse. And that is why Bali is one of the frequent places to go when you want to experience the treehouse experience.
So what are the treehouses in Bali built with? As the natural tropical homes for bamboo, many of the treehouses in Bali are made of bamboo, keeping in mind the philosophy to maintain a clean ecosystem and have a closer and more beneficial relationship with mother earth.
Well, that does not mean you will live in the stone age in Bali without modern facilities. Treehouses in Bali have facilities such as air-conditioning, clean running water, and a pool where you can swim if you visit in the dry season.
Before now, many people have assumed that Bali is its own Independent Country. However, as stated above, Bali belongs to Indonesia, and all the tourism revenue goes to the government of Indonesia.
Tourists will find the Balinese friendly and always our to help you when you approach them. And Bali is regarded as one of the cheapest islands you can visit for your vacation.
When you talk about the best time to visit Bali, there is no specific time you can go. Bali is generally welcoming across seasons. Though, Bali has two seasons; the wet season and the dry season. The downpour of rain characterizes the Wet season. And when it rains, it falls cat and dog. Then the Dry season is usually warm. Tourists believe you should visit during the dry season so you can enjoy the beach.
If you cannot wait to have that Tarzan or George of the Jungle experience? Let's dive into the notable treehouses in Bali you can choose to stay in on your next destination to Bali. Enjoy!
Read Also: Khao Sok Glamping – Treehouses in Thailand – Florida Glamping – Ireland Glamping Spots
---
Our List of the Top Treehouses in Bali
Here's a list of treehouses in Bali you can choose from:
---
Location: Jalan Raya Baturiti, 82191 Bedugul, Indonesia
The Bali Tree House Pelangi, established in 2017, is knitted closely to Monkey Forest, Ubud. It has variants with balconies or areas you could sit. And they are known to offer visitors free WiFi and delicious Asian meals, and their bars and garden are richly stocked with good wines and flowers.
Pelangi Treehouse rooms feature a standard double room with a mattress that can contain two sleepers, and a Deluxe double room, with two single beds where up to 4 sleepers can lay.
This treehouse location should be on your tour list as it has close proximity to the Ngurah Rai International Airport, about 56 km from Pelangi.
Recent Review: "Beautiful scenery! Tree house came with a balcony, sat out in the morning overlooking fields and farm was stunning! Really well maintained gardens. Unique stay that is worth doing. Tasty traditional Indonesian breakfast. Hosts were friendly and helpful. Good value for money."
Location: Banjar Werdhi Kosala 55C6+95 Ungasan, 80361 Ungasan, Indonesia
Roots Tree House is known for its hospitality. They serve a tasteful continental breakfast to their guests, and the bar is well-furnished with various drinks. It boasts a swimming pool, a restaurant, a concierge service, and a spacious parking space. What more? You can easily hire a car at the Root Tree House.
Places close to the Root Treehouse are the Garuda Wisnu Kencana, and the Samasta Lifestyle Village is just about 6.4 km from this nicely decorated garden area.
Their rooms are built to fit all sizes of guests. They can house about two to three in a room, to as many as five to six guests. These room types are classified with various names as; Family Bungalow, Superior Double Room, and Superior Family Room, to mention a few.
Recent Review: "The breakfast was really good, we had the avo on toast option. The rooms, the experience, that's cool. The garden is very well maintained and the interior design is relaxin, really zen."
Location: Jalan Raya Tebola, 80864 Sidemen, Indonesia
Relatively near the guest-welcoming world, the Veluvana Bali features modern-day facilities such as a kitchen cabinet, a living room, a place where you can dine, and personal bathrooms for guests.
Nicely located close to the Tegenungan Waterfall, the Veluvana Bali affords guests the chance to view the sun terrace. On hire are cars and bicycle hire. As a cyclist, this is an opportunity to enjoy the environment as you go on a bicycle tour around Veluvana Bali.
Let's delve into their room service; they only have two room offerings. One is the villa with a private pool that can accommodate two adults, and the Superior villa is bigger, more luxurious, and can house up to five guests at once.
Not to forget, you have free internet access with the Wi-Fi provided by the management. A very unique choice for Treehouses in Bali.
Recent Review: "Words cannot describe how perfect this stay was! From the moment you step on the grounds, you are greeted by the most kind and attentive staff and shown around your little piece of heaven. It is unlike anything I have ever stayed in before and these people quickly become friends rather than staff. The open layout of Cobra house means you are immersed in the beautiful Balinese countryside with no interruptions. Nothing was too much trouble from the staff and they prepared us beautiful meals three times a day all made from local produce at reasonable prices."
Location: Sumberkima Hill retreat
This treehouse is one of the most in-demand places on Bali Island. They are suited for two people on a romantic visit. Their rooms are furnished with a double bed, fans, and an air-conditioner. And if you come along with a third party such that you cannot conveniently share the double bed, a sofa provision is available for the third party's use, and it has mosquito net protection.
A perfect spot for relaxation, they have a restaurant and a breathtaking view of the sea and valley. That, among others, is the reason the Basuki treehouse is one of the most loved among users.
Location: Singakerta, Ubud, Bali, Indonedia
Dreamt of opening your window to see the rice fields all around you? The round villa is tastefully furnished in grand style to feature five bedrooms with air-conditioning, six bathrooms en suites, and for a family get-together, it is idea, as the apartment can house close to 18 people.
When you have a tour with above 20 people, the Round Villa provides the opportunity with additional accommodation. This does not compromise standards.
They have a private swimming pool and a car or minibus which is usable for free to the Villa gate.
Their meals are served with customer satisfaction as the key point for being in business.
With a constant mindset to offer their guest the perfect feel of a home without missing anyone, they offer laundry, babysitting, and cooks' instruction at a very affordable price. So if you have a big group or family, this would make a great choice when looking for treehouses in Bali.
Recent Review: "The images of the property speak for themselves, the treehouse main room, bedrooms and pool are marvelous! But even better is the care and attention provided by Darma and the villa staff. They managed to strike the perfect balance between always being available when we needed something (e.g. arranging a car and driver; preparing dinner at the villa) while at the same time managing never to be intrusive. It was the perfect stay."
Location: Balian Beach, Indonesia
Of its closeness to the beach, this Bali treehouse location is unique because of its immaculate garden. Its glowing pool lit in both daytime and the evening is majestic. When you wake in the morning and want that cool breeze that blows from the ocean, the treehouse makes that tranquil moment possible.
There is a big bedroom furnished with the key kitchen utensils, a bathroom, and an additional veranda where you can sit to survey the landscape.
There is a water heater in the bathroom, and you can get to enjoy blockbuster movies on your flat-screen TV in your room. But if you get bored of watching movies, the village is a walking distance where you can tour to enjoy the scenic value of the environment.
The Balian treehouse claims not to have a notable restaurant, but the food on offer is definitely what you'll like to eat because they are sumptuous meals.
Recent Review: "Fantastic getaway for couples that want to spend several days off the beaten track. Five minute walk to the beach and great little cafés. Highly recommend it."
Location: Selemadeg, Bali, Indonesia
The Cove Bali is unique for its outdoor pool and spa and because it affords game options such as golf, a tennis court, and bicycles for cyclists.
The rooms are beautiful. They have grills, ovens, toasters, blenders, kettles, and pantry items in the kitchens. When what you need is not available, they can get it and bring them to you at the Cove treehouse.
The WiFi available in your rooms and outdoors are fast and reliable.
Though booking this treehouse might seem expensive, the service they render to their guest will justify the fee. They are reputed to go out of their way at the Cove Bali to ensure guests have an experience they will want to relive.
Recent Review: "This is authentic Bali — far from the cheek-to-jowl crowds of the southern tourist areas, you are welcomed as though you were coming back home to family. The property manager (Putu) the chef (Wayan) and the driver (Maddy) simply couldn't do enough to make one feel welcome and to not just attend to but anticipate my requests and preferences in the most friendly and gracious way possible. Pair that up with a near-private beach (itinerant fisherman wander by now and then), a lovely pool, beautiful grounds, sunsets over the ocean framed by palms, and comfortable Balinese-style furnishings, and you'll be elated that you avoided the worst of Bali and found the best!"
Location: Ubud, Bali, Indonesia
For employers looking for a perfect retreat spot, for young lovers and families looking for a clean natural garden environment to unwind, the Bali bamboo treehouse is the best place to be.
Though secluded, it is safe, and you can gain access to nearby places using a bicycle.
You get to have your own space, and the privacy ensures that you do not have all of the interruptions, noise, and worries of City life. A pool is outdoor, and there is a mosquito net protecting the outdoor living area.
Other benefits you'll enjoy from choosing this treehouse are free Wi-Fi, free parking spaces, and a hair dryer. At Bali Bamboo, there is a restriction as to smoking, keeping pets, and hosting parties.
Recent Review: "Nice stay in a beautiful quiet stay – really recommend the booking here! Check-In was easy und Communication Good and Quickborn. The hosts were really nice and helpful when my husband got sick. Would come again at anytime!"
Location: Selat, Bali, Indonesia
Suitable for four guests, the Hideout Horizon is a great hiding place for families and friends. These treehouses in Balinare built with safe bamboo. It offers jungle life characterized by all treehouses close to the East Karangasem.
They have two bedrooms and up to 2 bathrooms. They offer breakfast calculated in the admission price, and you get served at any point you want it.
They offer help placing the order for your transport and give you tour guides on any journey. You can enjoy the massage in-house, and there is a cooking class that you can choose to attend.
They are strict with the check-in hours at Hideout horizon, 3 pm is the set time. Hence, late nights check-ins are not tolerated.
All that Hideout Horizon is known for is fun and adventure. Do not fail to book this location on your next trip to Bali.
Recent Review: "I am sperchless ıts a magical place jumped ot from the fairy tales you feel alive and you forget about your real world when you are there please stay more than 2 days you wont regret it !"
Location: Banjar, Bali, Indonesia
The Clove is the perfect place for those who seek peace and tranquility with mother nature. The Clove House in Munduk is the get-away place for writers, painters, romantic lovers, friends, and those who love to get a feel of the beauty of nature.
As the name resonates, Clove house is an island in the sky. It is a direct visa to keeping in touch with nature from a commanding perspective. You can never miss out on the view of the rich landscape. The wind flushes against your face most lovingly. In addition, you will enjoy the warm human nest, built right in the sky.
The Clove is richly furnished with the right amenities that leave a lasting impression on you, and you will consider your money well spent.
Recent Review: "What a magical place… we loved it! Such a good arrival with such nice staff. The view is breathtaking. Even a shortcut to the red coral waterfall which was beatifull. Thank you, would recommend!"
Location: Jatiluwih Kangin, Penebel, Indonesia
The Sang Giri is the go-to place for yoga. The treehouse is located close to a lovely environment near the rice terraces of Jatiluwih. They have a hot tub outside which guests can use for an additional fee, and the staff can help you to book your air ticket and to get bicycle rentals.
Restaurants in Sang Giri serve sumptuous local as well as western dishes.
Notable nearby places are Mount Batukaru, 20 minutes' drive away, and Bedugul lake, 45minutes to 1 hour's drive.
There are souvenirs you can buy on your next trip to the location. And before we miss it, the Sang Giri has free Wi-Fi and a Bar where you can unwind with a few bottles of cold drinks.
Fun activities include bird watching, mountain biking, and hiking.
Recent Review: "Fantastic view from the tents and the general hangout area. Meals were delicious and really well-priced! Staff was super sweet and friendly."
Pinterest Pin for Treehouses in Bali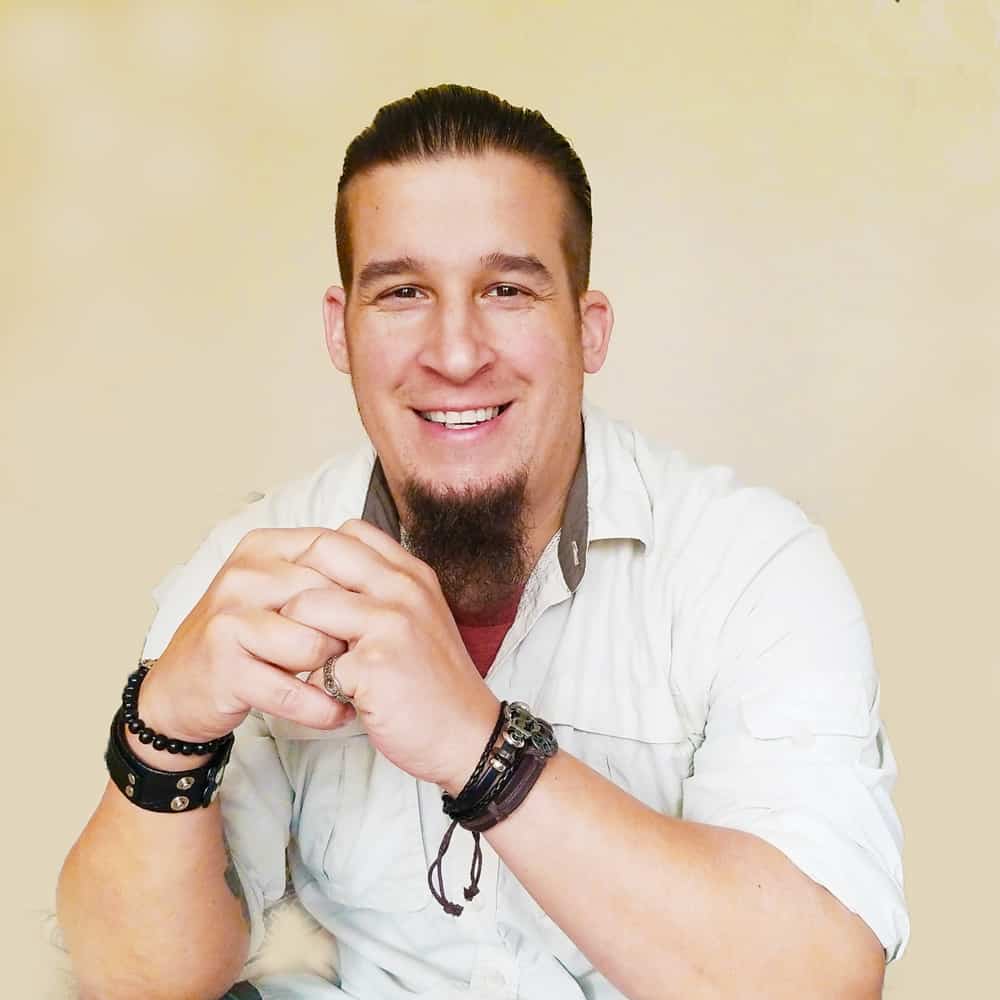 Full-time World Travel Writer who runs multiple websites and social media accounts. I have spoken at various conferences around the world. Some of my hobbies include adventure, fitness and new technologies. I am also a trekkie!