If you love nature and spending time outdoors is something close to your heart, staying in one of the best treehouses for rent in Michigan can be a perfect choice for you. When it comes to renting an amazing treehouse in Michigan, there are unlimited choices out there.
Some properties are cleverly equipped with the latest resources and comfort, while others are more basic and rustic, without WiFI and electricity, if you want an authentic treehouse experience. But sometimes, finding a suitable treehouse according to your family or group member needs can be a hard nut to crack as well.
Are you looking for unique treehouses for rent in Michigan? Well, why not stay in one of the fantastic treehouse rentals on our extensive list for a pleasurable experience! Without any further ado, let's have a look at our list containing the top picks of treehouses for rent in Michigan has to offer to choose the perfect one. So, let's get started;
More popular Treehouse Glamping Articles
Florida Treehouse Rentals to Book
North Carolina Treehouse Rentals
Top Treehouses For Rent in Michigan: Which One Is Best For You?
---
Location: Thompsonville, Michigan
After a long-lasting exploring day, you need a perfect and peaceful treehouse for relaxation. This outstanding treehouse comes with all the amazing amenities & comforts of home such as a dryer and washer, a gorgeous cozy fireplace, and a good private balcony. The best thing about this treehouse is that it is loved by a lot of kids due to its nice texture. What an outstanding place to explore!
The treehouse has an extremely ample room – you won't have to be worried even if you have a large circle of friends or a big happy family. The 2 queen-sized beds and 1 loveseat amazing bathroom are also included in this treehouse. Plus, you will also enjoy many incredible superb facilities including an oven/stove, TV, fireplace, dishwasher, refrigerator, dishwasher, dryer, and much more. Once you visit this incredible house, you will never regret it. If looking for Treehouses for Rent in Michigan, look no further!
Recent Review: "Ashley was super responsive and helpful with questions. The treehouse was cute and clean and beautifully decorated. We had everything we needed. Very comfortable and only 10 minutes from skiing at Crystal Mountain."
Location: Suttons Bay, Michigan
The "Up North Tree House Retreat" is a fantastic "get away from it all" place, located in the lovely community of Suttons Bay. This contemporary home, built by Glenn Arai, incorporates significant consideration for the building site. It is located on a forested hill and provides a calm atmosphere beneath the shadow of towering trees, giving the impression of being in a treehouse. This two-bedroom, one-bathroom unit with shower/soaking tub sleeps up to four people in one Queen and one Full bed.
Location: West Olive, Michigan
This enchanted treehouse is centered on the dune with about 100′ of lakefront privately. So, you can relish the beautiful lake views from every space of this treehouse. Sounds amazing, right? Not only this, but you can also enjoy dining in the huge Haven. Simply take the 145 footsteps to the beach & park your chairs or blankets on your private beach. What a fantastic thing to grab! The shoreline of Lake Michigan continues to change. More recent storms and water levels are at the edge of the water.
These changes can occur on a weekly or daily basis – so you can enjoy different beach statuses every day or week. All in all, this property enables the guests to enjoy the beauty of Lake Michigan with gorgeous water views by simply placing the chairs on a flat sandy dune area of grass. Its charges are based on the five guests; add about $10 per night. Still, confused about if you should go with it or not? Well, just give it a try once to get the super cool experience and thank us later!
Location: Empire, Michigan
This treehouse comes with 1 bedroom, contains a convertible bed, and 1 bathroom. The house is about 3 miles away from the Empire Village & 3 miles away from Glen Arbor. The minimum stay is 7 nights during the peak season. It is located in the heart of the most beautiful place of Good Morning America. Plus, there is a well-furnished art studio and a big garden as well.
Down the hill from the treehouse apartment is a huge natural pond & from the balcony deck, you can easily observe the pond's wildlife. Is it something that catches your interest? Well, you will surely be glad to know that there is also a small pond near the garden of the house. All in all, this vast treehouse contains all the necessary facilities any tourist desires to enjoy in the traveling experience.
Location: Readmond Township, Michigan
Gorgeous cottage with the best sweeping view of amazing Lake Michigan & lake acres is located on the Trees Tunnel in the north area of Good Hart Store. Plus, it comes with a treetop deck along with the views of a breathtaking sunset over Lake Michigan. Isn't it amazing? Furthermore, this exceptional treehouse comes with 3 well-structured rooms with two full baths and queen size beds.
The open living room also includes a big fireplace of wood-burning stone. Plus, the dryer and washer are also an essential part of this gorgeous cottage. You can find the property with ease. All the places are very clean and relaxing. Every guest feels a wonderful experience on their land. Each view looks great and amazing. Once you visit it, you will surely wish to visit this fascinating place again.
Location: Saugatuck, Michigan
With this treehouse, you will get the complete home for yourself & will have to share your cottage with other group members of yours. This wonderful home features a lobby fireplace, free self-parking, and laundry facilities. Also, Wi-Fi is free in public areas. Plus, the kitchen with a microwave and refrigerator are also included. All in all, the guests appreciate the facilities like a nice dining area or living room, balcony, and many other amenities.
In addition, the bathrooms of this treehouse contain tub/bath combinations. Overall, there is no reason to skip this outstanding masterpiece. So, what are you waiting for? Just try this wonderful treehouse once, and you will never get disappointed by the super cool services. Also, the flat-screen Television with amazing cable channels can provide you with great pleasure. This is one of the most luxury Treehouses for Rent in Michigan.
Location: South Haven, Michigan
With this Maple Haven, you'll get the cabin on rent for yourself. This amazing host is committed to the 5 steps enhanced process of cleaning Airbnb. You can hear the calming waves from this captivating treehouse. There is a bedroom downstairs with a queen bed and a bedroom upstairs is also available with the soft queen bed. T.V I'm the living room also includes DVDs and Netflix. Plus, the backyard is fenced perfectly with the fire pit.
The nicest thing about this treehouse is that its kitchen is always stocked with some basic food and a coffee maker. Additionally, there is a private and fantastic access point to the Lake – so you can enjoy the fascinating views for the long term. In this private place, you can also relish raspberry, blueberry, breweries, apple picking, and much more. A perfect deal to grab for the tourists!
Recent Review: "This is a great cabin, conveniently located between Saugatuck & South Haven! Has everything you need for a relaxing weekend/week away, including great outdoor spaces! Highly recommend. We had a great time!"
Location: Whitehall, Michigan
The Serenity Now Treehouse is undoubtedly a genuine treehouse with built-in 4 strong Oak trees & the best place to remain away from social media as it does not include Wi-Fi, which makes it an actual treehouse. However, if you have an urgent need for the internet, you can use your personal hotspot as well.
A full kitchen, direct TV, and amazing games are efficiently available in this house. Plus, a rowboat is also available for a float down a creek during summer, spring or fall. There is a good gas grill present for using it outside the house. A great kick for the bucks!
Important note: We ask every guest that they sign the paper for getting the permission of rowboat and safe from every reckless condition.
Precaution: Smoking is not allowed, if anyone asks for smoking, they are responsible for this act and leave them upon request.
Location: East Leroy, Michigan
This decent treehouse cabin contains all the essential things a person can desire to be in this place. The outstanding 15 hand-crafted windows permit amazing views of Michigan wildlife. Owls, tail deer, coyotes, turkeys have all been spotted from the efficient wrap-around deck. Air conditioning, cold and hot running water, and a private bath with a good shower are also great additions to this outstanding treehouse.
The 14×14 vast room contains a queen-sized soft bed, a small table with two chairs, a small refrigerator, and a nice buffet cabinet. What a perfect place to visit! Gussets can enjoy themselves by watching TV, feeling relaxed, sitting around the campfire, or getting relaxed by walking over the woods. Additionally, if you want to connect with the world then you have a facility to use complimentary wifi with 32 Roku TVs as well.
Recent Review: "An absolute gem of a place and exactly as described. The road they are located off of does need a bit of maintenance so make sure you drive cautiously down it, especially in the dark – of course this is no fault of the hosts. I would stay here forever if I could. 🙂 such a cozy little retreat with a really comfy bed (a huge plus!). The card table Stan and Deb set us up with was much appreciated for our solitaire showdown matches. 🙂 thanks again!!!!!"
Location: Benton Harbor, Michigan
Treefort Cabin (with power) hideaway on huge remote acreage is ideal for a brief break. Looking for a unique way to celebrate your anniversary or simply to get away from it all? There is a queen bed, a couch, a little deck, a fire pit area, and power in this room. The hotel is close to Lake Michigan's stunning beaches, brew pubs, and a variety of dining options.
In Conclusion
In this article, we have summarized the top best Treehouses for Rent in Michigan. By reading the most prominent features and equipment of all eight Treehouses listed above, you can easily decide the best one according to your requirements and taste. Hope this article will be extremely helpful for you and you will efficiently decide which of the treehouses for rent in Michigan is for you.
Treehouses for Rent in Michigan Pinterest Pin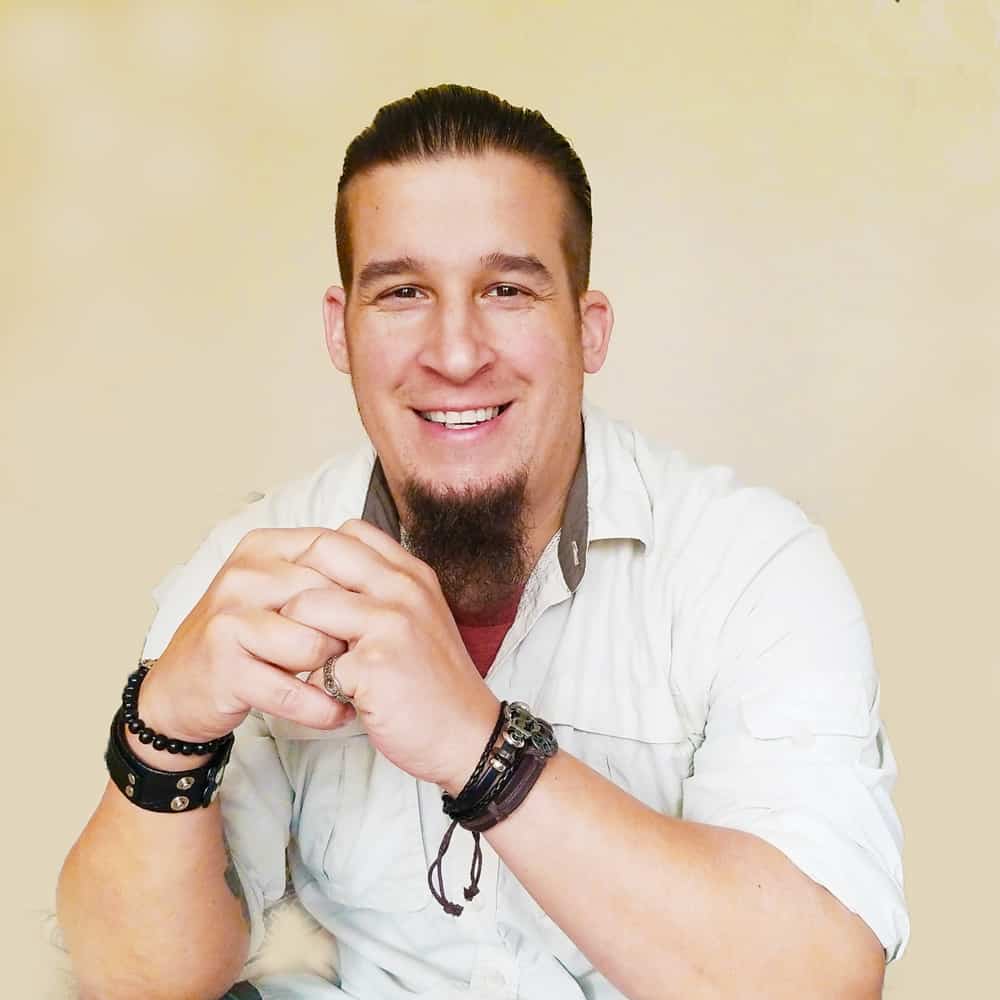 Full-time World Travel Writer who runs multiple websites and social media accounts. I have spoken at various conferences around the world. Some of my hobbies include adventure, fitness and new technologies. I am also a trekkie!