Treehouse Rentals in Kentucky are so popular for Glamping in Kentucky that people from all over the country search for these magical accommodations to stay in when visiting the bluegrass state. Immersing yourself in nature while having a unique experience and some amazing amenities is what builders of Kentucky Treehouses do best.
Cool Cabins at Red River Gorge
Incredible Treehouse Rentals in Missouri
Kentucky has some amazing and remarkable nature including Mammoth Cave National Park, Red River Gorge Geological Area, and Daniel Boone National Forest among others. Many people flock to the region for not only its wonderful nature but its history, food, and culture. To make it easier to find some of the best Treehouse Rentals Kentucky has to offer, we have compiled a list of our absolute favorite Treehouses in Kentucky. Book early as they fill up fast….Enjoy!
Our List of 10 Treehouse Rentals in Kentucky
---
Treehouse Rentals in Kentucky Near Stonewall with 200 Acres to Explore
This one is a very cozy refuge that easily accommodates 6 (either 2 adults and 4 children or 4 adults and 2 children.) Off the beaten path adventure! A beautiful red oak in the center of the living room welcomes you inside! You stroll onto a beautiful, swinging bridge that leads to the snuggling castle, which features a full-size bed on the bottom and a twin on the top.
You will be able to take in the breathtaking sunrise and sunset views from this location. Set the scene at night by igniting a warm blaze that attractively illuminates the surrounding area. Around every corner, there are beautifully artful touches. You may go on an exciting trek or enjoy activities on this site. A complete plus-size bed may be found in the loft over the living area. This is one of the top treehouse rentals in Kentucky.
The treehouse offers power, lighting, a full kitchen, and a reserve space heater for those seeking an "off-the-grid nature experience." A popular feature – an indoor wood-burning stove – will keep you toasty warm. Before you come, be sure to see our show, The Kentucky Climbers Cottage. It is said that it enhances the enjoyment of the stay.
The barn doors that let the interior in are the finest aspect of this treehouse. Begin your day with a cup of joe or breakfast next to a roaring fire next to the wood-burning stove in a treehouse in the middle of the woods! Take a stroll across the undulating hills to enjoy the sights and serenity of old-growth trees, wildlife, and the woods.
On the second level, there is a king-size mattress, and on the first floor, there is a pull-out sofa with linen. There is also an air bed. Two adults and three young children could stay in this tree home.
A genuine treehouse play area with fantastic adventures concealed in the limbs of four trees. 2 adults and 4 children can be accommodated. It has a terrace that wraps around it. A private master suite, a queen-size and twin-size loft linked by a footbridge.
There are several games in this Cozy Nook. Plus there is a comfortable sofa in the living room, as well as a full kitchenette. It also has a lot of windows, so there's lots of beautiful light. A slide from the terrace leads to swings, a rock wall, as well as your own slope with a picnic table beside the creek and exclusive entry to 200 acres of hiking. There are also three fishing holes.
Treehouse Rentals in Kentucky Near Daniel Boone National Forest
---
Location: Corbin Kentucky
If you want a house and a treehouse then this might be for you! This spacious and charming property is located on 5 acres in the Daniel Boone National Forest, approximately 15 miles from Cumberland Falls (dubbed the "Niagara of the South") and less than 15 minutes from Laurel River Lake.
The house has 4 bedrooms, 2.5 baths, 2 wood-burning fireplaces, a big entertainment deck, and a magical treehouse that is the "buzz of the community!" There's even a basketball court there. The Red River Gorge, the Natural Bridge, Lake Cumberland, the Kentucky Artisan Center, and the Gatlinburg/Pigeon Forge region are all within reasonable driving distance. Come unwind and bond with your family and the natural world!
Treehouse Rentals in Kentucky Near Red River Gorge
---
Dome Town Treehouse Rentals KY
Location: Rogers Kentucky
The tallest dome in the Dome Village is Cloud Dome. It's a little smaller than our other domes and was created with cost in consideration. Cloud Dome is for you if you really want to enjoy the grandeur of dome town as cheaply as possible. To get to Cloud Dome, which is perched high on the mountainside, you must first climb the entry stairway, then ascend the spiraling steps, traverse two footbridges, and then up the final staircase to your very own little perch. It features a queen-sized bed for two people and its own kitchenette. The restroom is a little distance away in "Water Dome," and it is communal with other Dome Town guests. The cloud dome is not insulated and is kept cool by fans. Take in the scenery!
Turtle Dome is one of the largest domes, and it is situated closer to the water dome on the slope. It has a queen-sized bed that sleeps, two people. It features its very own personal kitchenette and is warmed and chilled. The dome's spacious inside, green foliage through the bay window, and mellow soothing atmosphere of the circular room are all worth seeing. These are truly unique treehouse rentals in Kentucky to book.
Location: Stanton Kentucky
The Observatory treehouse offers a getaway that stands out from the crowd! This tree-top excursion is not for the faint-hearted, but it provides the finest vistas of the Red River Gorge. You start your tour of this pirate ship in the treetops, ascend the winding wooden ladders into the canopy. A glass bedroom with designed skylights, a screened-in hammock area with lots of stowage, and a small kitchen with a wrap-around veranda all provide excellent views. As you go from room to room over hovering bridges and tall ship ladders, take in the sights. It's enchanting!
Location: Slade Kentucky
Haven at the Red is an amazing cabin nestled in the woods and remarkable boulders. It has a comfortable king loft with a Tempur-pedic bed, a secluded queen bedroom, a huge, open kitchen and living area with fireplace, numerous decks, hot tub, fire pit, and grill, and is one of the Red River Gorge's most popular 2 bedroom sites. It makes a fun weekend or weeklong escape all year, with big blankets, burlap, and just the perfect hint of "cabin" everywhere. This secluded A-Frame is nestled right in the treetops and offers plenty of glass for wildlife watching and a sense of the wilderness. Nada Tunnel, the Red River Gorge, and the Natural Bridge are all within a few miles.
Location: Stanton Kentucky
The Bungalow is not the typical woodsy cabin! Leave the complexity of contemporary life back home and take advantage of the Bungalow's simplicity. For optimum nature-human interaction, the Bungalow has totally screened walls. As soon as the sun rises, you'll awaken to the morning sunlight poking through the foliage! Need to cook a meal or snack? Welcome to your own outdoor kitchen, which includes a tiny propane burner, a small cleaning station, and a two-person bar table. Just beyond the cottage, tucked in a little hemlock forest, is a complete picnic table with four seats.
Location: Campton Kentucky
A Tulip Poplar and a Pignut Hickory tree provide stability to this double treehouse. The mirrored exterior looks back to you from the local forest, creating a glittering environment of sturdy trees and vivid foliage. The Looking Glass Treehouse is a magnificent work of art, the result of exceptional workmanship and innovative creativity.
Other Treehouse Articles you may Enjoy!
Tennessee Treehouses You Will Love
Book these Virginia Glamping Properties
Best Treehouses in North Carolina
Amazing Washington State Treehouses
Remarkable Tulum Mexico Treehouses
Treehouse Rentals in Kentucky Pinterest Pin!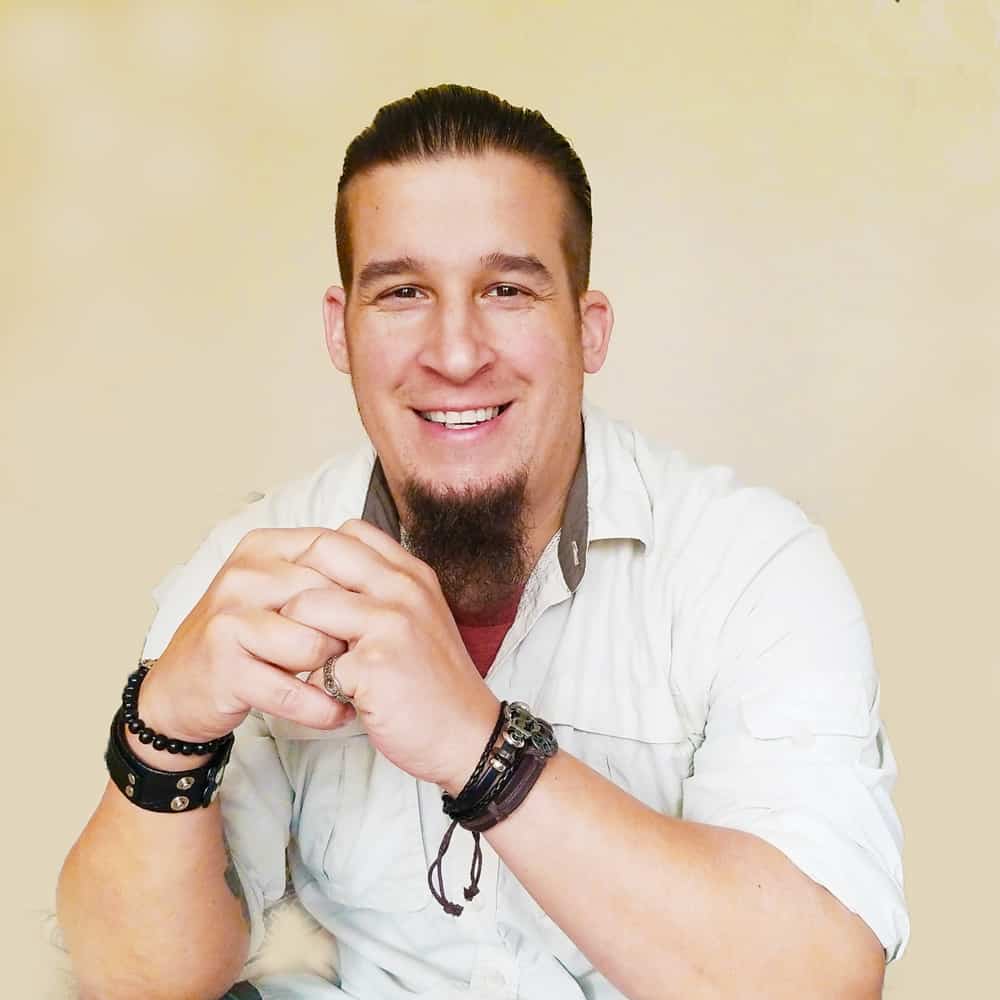 Full-time World Travel Writer who runs multiple websites and social media accounts. I have spoken at various conferences around the world. Some of my hobbies include adventure, fitness and new technologies. I am also a trekkie!