Georgia has a lot to offer both residents and visitors alike. Lovers of nature and outdoor activities will enjoy many miles of coastline, picturesque mountains, flowing rivers, expansive farmlands and hundreds of hiking trails. For more urban pursuits there are sprawling cities like Atlanta and charming historic towns like Savannah. Foodies also flock to Georgia for delicious southern cooking and local produce like the famed Georgia peaches, pecans and some of the sweetest onions in the world called Vidalia. Combine these attractions with glamping in Georgia luxury cabin rentals and you have a perfect vacation!
Venturing out of the cities and heading into the countryside to relax in a cabin surrounded by nature is a favorite getaway. Plus a cabin in the woods is a great way to start your journey into glamping. So we have created a list of some of the top luxury cabin rentals in Georgia for your next nature getaway! If you are looking for a Treehouse in Georgia, we have that info for you as well.
Read Also:
Top Blue Ridge Cabin Rentals in Georgia
Top Asheville Treehouse to Rent
Best Luxury Cabin Rentals in Georgia
Whether you're planning a trip to Georgia from out of state or just heading out of the city for a weekend respite, it's good to have some idea of what you plan to see and do. This way you can be sure to book accommodations in a location central to your activities. Here are some things to do in Georgia and below we have provided some of the top luxury cabin rentals in Georgia to book to keep you close to nature while exploring the amazing outdoors of the Peach State.
---
Location: Woodland, Georgia
Max Number of Guests: Sleeps 4
If you're looking for a peaceful and authentic cabin in the woods experience then Cypress Cabin may be for you. It sits on 175 acres of wooded land with only one other cabin on the property. So, privacy is a given making it a perfect romantic getaway or a quality-time retreat for a small family.
The views go on for miles in every direction and the wraparound deck is perfect for enjoying them. It's a genuine log cabin with log furniture and you'll have everything you need including a king bed, 2 twins, a full kitchen and bathroom. It's a perfect Georgia glamping spot where you can enjoy solitude but with all the comforts of modern amenities.
Guest reviews:
"My husband and I really enjoyed the beautiful cabin and gorgeous scenery! It was peaceful, relaxing and the perfect getaway. We loved taking our dog on all the trails on the property. They are very well maintained and marked so you don't get lost. It was difficult to leave and come back to reality. Charles is one of the kindest and most responsive owners. We will stay here again!"
---
Location: Blue Ridge, Georgia
Max Number of Guests: Sleeps 4
This storybook cabin rental in Georgia is nestled in the woods but yet just 10 minutes from downtown Blue Ridge and only a few minutes more to downtown Ellijay. This is the perfect place for couples or a small family to enjoy a peaceful nature retreat in the woods of Cherry Log Mountain.
The open-plan cabin is all one level and includes 2 bedrooms (1 king, 1 queen), a spacious kitchen, living room with fireplace and 2 full bathrooms. For indoor entertainment here are 3 TV's, WiFi, games, books and DVD's. Outside there's a lovely screened, furnished porch for relaxing and eating al fresco. Nearby is the Benton MacKay Trail, Toccoa River and Blue Ridge Lake.
Guest reviews:
"This was a very private, quiet property. There were many thoughtful touches supplied by the host. It was a great place from which to explore the local hiking trails. I particularly enjoyed the screened porch-perfect for napping!"
---
Location: Big Canoe, Georgia
Max Number of Guests: Sleeps 5
Located in a peaceful nature setting but within walking distance of the amenities at Big Canoe, the Treetop Georgia Cabin provides the best of both worlds. The cabin has 2 queen bedrooms and 2 bathrooms plus a full kitchen and a comfy living room with a sofa bed. You'll also find special extras like fishing and hiking gear to fully experience the activities in the area.
There are tons of hiking trails to explore nearby or you can just relax on your private deck, cook up some BBQ and enjoy the sounds of the nearby waterfall. Tons of other activities are at Big Canoe including golf, fine dining, swimming pool, fitness center and a marina.
Guest reviews:
"We had such an amazing time during our visit. Property was everything we expected and more. Super cozy, extremely comfortable, and quality amenities from comfortable beds, furnishings, and beautiful shower in master bath. Owners were extremely responsive and helpful – responding to every question promptly. Very kind too, allowing us the use of their fishing poles, and life jackets. Would definitely recommend this property and this property owner again!!"
---
Location: Lakemont, Georgia
Max Number of Guests: Sleeps 4
Located right on the Tallulah River with 225 feet of waterfront this cabin rental in Georgia is simply magical. Spend your days swimming, fishing and kayaking just steps from your cabin door and your evenings relaxing on the porch or sitting around the fire pit in iconic Adirondack chairs.
Inside this cute cabin are two bedrooms (1 queen, 1 with bunk beds), a comfy living room with TV/DVD, an eating nook and a full kitchen and bathroom.
Guest reviews:
"We loved this cabin! The location on the river is perfect. So nice eating on the back porch and has a dog/kid gate which allowed us to keep the pups on the porch with us roaming around. The fireplace in the living room was so nice. My kids loved the bunkbeds upstairs and the spiral staircase and had plenty of room to run around and play games outside."
---
Location: Mineral Bluff, Georgia
Max Number of Guests: Sleeps 2
If romance is in the air you may want to check out this luxury cabin rental in Georgia on the Toccoa River. The private location in the woods, the antique brass king bed and the outdoor hot tub with views makes it perfect for a romantic getaway. There's also a private dock for river access and a riverside meadow for picnics and the cabin is furnished with everything you need and more.
Nearby activities include fishing, hiking, kayaking, horseback riding, and the Blue Ridge Scenic Railway. If you're looking for a bit more action Harrah's Valley River Casino is a short drive away. The place is beautiful with its log and wood construction, bring your fishing gear and try your luck on this private fishing spot on 3 acres. Don't pass this one up!
Guest reviews:
"River Valley Retreat was a great, relaxing get away from the day to day busyness of life. It's very secluded and has beautiful views! We enjoyed the cabin and hot tub. Ellen was very easy to communicate with and responded quickly to any questions we had."
---
Location: Helen, Georgia
Max Number of Guests: Sleeps 6
Don't let the name fool you, this "treehouse" is absolute luxury nestled in a canopy of trees. It's a newly renovated custom log home with vaulted ceilings, warm wood, and high-end furnishings and appliances. There are 2 bedrooms, 3 bathrooms, a fully equipped kitchen, and a spacious living room and dining room.
The location is also perfect being just minutes from downtown Helen with an array of restaurants and shops. Plus it's not far from Anna Ruby Falls, Yonah Mountain Vineyards and Hardman Farm and there's the option to go river rafting on Chattahoochee River. This luxury Treehouse in Georgia is a one-of-a-kind stay.
Guest reviews:
"Private gated community in Helen. Very beautiful property inside and out. Lots of little things available in kitchen and bathroom. Highly recommended"
---
Location: Whitewater Woods, Georgia
Max Number of Guests: Sleeps 6
Enjoy a luxury cabin rental in Georgia near LaGrange with a private dock on the amazing West Point Lake. This 1500 sq foot cabin has all the amenities you need to enjoy your time in comfort while surrounded by nature. It includes air conditioning and heating, a fully equipped kitchen, 2 bedrooms, 2 bathrooms and a children's playground.
Bring kayaks or paddleboards and explore the lake or try your luck at some fishing. You're also just 29 miles from Pine Mountain and 25 miles from Valley.
Guest reviews:
"The cabin layout worked great for our family. The kitchen contained everything we needed for our stay. Beds were comfortable. The view from the boat slip was amazing. The host, Angie, was great and was easy to get in touch with if we needed anything."
---
Pin it!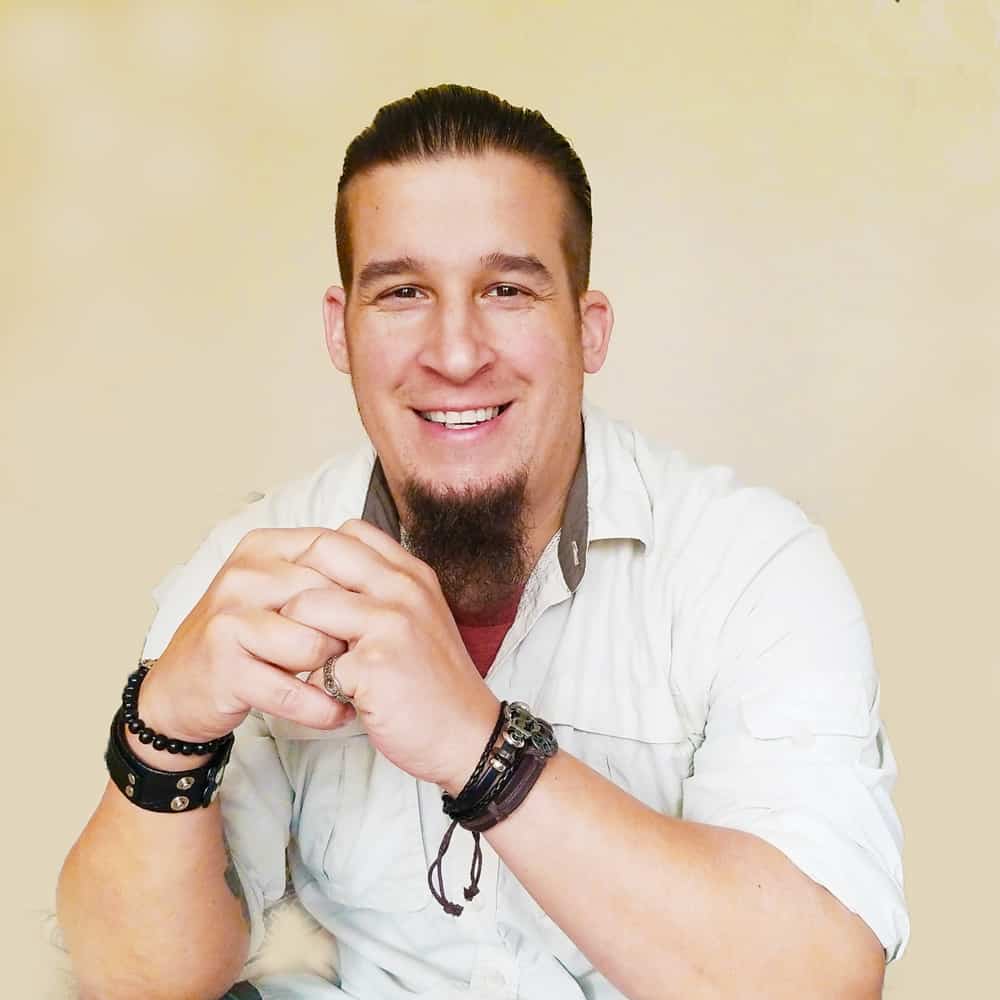 Full-time World Travel Writer who runs multiple websites and social media accounts. I have spoken at various conferences around the world. Some of my hobbies include adventure, fitness and new technologies. I am also a trekkie!