Thailand is a classic vacation location, with majestic islands, white sand beaches, and vibrant cottages. It's really the essence of dream getaways. Although there are few locations finer for a sun-filled vacation, there is a lot more to this nation than just lounging around with a drink. One of the best and unique types of accommodations to rent is one of these magical Treehouses Thailand has for visitors. They provide amenities ranging from ultra luxury to more rustic, all while enjoying the beautiful nature Thailand has to offer. A once in a lifetime Thailand experience!
For the finest in authentic Thai cuisine and lengthy bike rides over the neighboring hills and paddies, head north to Chiang Mai. Explore the nearby mountains and woodlands. And check out the old temples of Ayutthaya. Bangkok, on the other hand, is the pinnacle of Asian cities, a fast-paced city full of gorgeous rooftop bars and delectable food vendors. With its pristine white sands, swaying palm trees, sparkling waters, and bustling villages, Phuket is one of the world's best resort areas. Krabi is considered one of the top well-liked tourist attractions in Thailand due to its amazing cliff faces, beautiful islands, and white sand beaches. Just north of there is Khao Sok National Park with its floating bungalows in the midst of nature.
So no matter where you go in Thailand, you are sure to have a memorable experience. If you are looking to kick it up a notch, make sure to check out our list of Treehouses Thailand has to offer below. It is all the rage right now providing an even more unique holiday in one of the most visited countries for holiday seeker.
Other Glamping Articles you may want to read
Washington State Treehouses to Rent
---
Top Treehouses Thailand has to Offer
---
Location: Phuket, Thailand
Kamala Village and the Andaman Sea may be seen from Keemala – SHA Plus, which is placed on rolling hills within the beautiful jungle. This Thailand Treehouses resort offers relaxing massage therapies, a restaurant, and a spa and wellness center. It is luxury at its finest. Every elegantly decorated suite has a private pool as well as multimedia, lounging spaces, and a patio that highlights the breathtaking views of the forests below and the sparkling sea. The bathrooms come with a bath and complimentary luxury toiletries.
Recent Review: "The rooms are as the photos show – resplendent and intoxicating. I could find no fault with the room whatsoever. The inter-property transportation is just a phone call away, although adventurous guests could climb the properties steep hills for a morning walk. The breakfast spread in the morning is just fantastic. Beds are comfortable, rooms are huge and the pool is great. The communal pool is also very excellent."
Location: Pai, Thailand
The Pai Treehouse Resort is in Pai. Local sights include the Kho Kuu So and Pai Memorial Bridges, while those wishing to shop might want to go to Walking Street and Rim Pai Market. There are a few options to choose from but all of them nestle you into the jungle with nature all around you. They have an on-site restaurant and free WI-FI.
Location: Bangkok, Thailand
If you are looking for a treehouse feel but don't plan on leaving Bangkok, then this may be an option for you. It is situated in Bangkok Riverside and has easy access to Chinatown and other cultural sites. They also have an on-site restaurant for some delicious Thai food.
Location: Treehouse Villas Koh Yao, Thailand
Thailand Treehouse Villas Koh Yao is one of the most popular Treehouses Thailand resorts on our list. They have tons of amenities and a unique treehouse experience. It is located on the beach and within a national park. This treehouse hotel offers sun loungers and beach treatments, making it the ideal location for tanning. At the hotel's own spa, The Serenity Spa, indulge yourselves in a massage, a facial, or a manicure or pedicure. Global food is served in the hotel's on-site eatery, Beach Front Club House. Participate in on-site activities including beach yoga, kayaking, and volleyball.
Recent Review: "Hands down the best hotel I have ever stayed in. No amount of reviews or photos will prepare you for how beautiful and wonderful this place is."
Location: Khao Sok, Thailand
Some of the top Treehouses Thailand has to offer are at Khao Sok Thailand Tree House Resort. They are a perfect luxury option, which has a restaurant, free private parking, an outdoor pool, and a lounge. There is free WiFi available all through the resort. The Treehouse Resort offers room service and nightly events. Make use of your amenities while the monkeys play outside your room. Reset your body and mind by breathing in the jungle air while perched in the trees.
Recent Review: "The resort is absolutely wonderful. The host and staff made us feel at home. The small issues that we had where fixed almost immediately. Can't thank them enough for making the stay memorable. We will definitely be back to stay here again."
Location: Chiang Mai, Thailand
In this treehouse, unwind amidst lush, green rolling hills and stunning landscapes. The riverside location of the Thailand Tree House is surrounded by stunning scenery. It has a refrigerator and a mosquito net. Experience life just outside your doorway as you unwind on your personal wrap-around veranda by the riverbank. A fantastic experience in a serene setting apart from anything else and nestled in the jungle, with delicious meals available on-site for a nominal cost.
Location: Ko Pha Ngan, Thailand
A century-old tree that is naturally found on Koh Phangan's shoreline served as the inspiration for the construction of this wonderful Thailand Tree House. It is especially suitable for grownups only and is constructed across two levels with two terraces and excellent access to the beach. Enjoy beautiful ocean vistas and aromas as you awaken each day! Enter your private stone patio area through a gap in the lovely custom stone wall to take in the beautiful scenery, a few drinks, and unrivaled sunsets. You can wander along the beaches and just marvel at life.
Recent Review: "It is a great place to stay. Especially the hosts are very friendly and helpful.
The treehouse as such is a very unique and beautiful place to stay"
Location: Chiang Mai, Thailand
This is a family-run treehouse resort that is tucked away in a little community and encircled by a teakwood forest. They have two family treehouses and six villa treehouses to host visitors from across the globe. Every individual treehouse was thoughtfully planned and constructed. Being completely surrounded by nature and staying in a real treehouse is an amazing experience everyone should have. The food is excellent, the people are kind, and these treehouses Thailand has are all incredibly fascinating.
Recent Review: "This place is simply amazing. We knew we were in for a treat, but we were blown away when we arrived. It's a lovely little resort run by a family. They were very helpful picking us up in Chiang Mai, and they even put together a tour for us to stop by a local market and check out the sticky waterfalls. If we had the chance, we would have stayed several nights. We spent our time using their free bikes and playing board games (they have many in the reception). The treehouses are properly built and are amazing to look out. If you have the chance, book it!"
Location: Pai, Thailand
The Thailand treehouse is beautiful. The interior is cozy and inviting, and the terrace offers breathtaking views. There is a nice hang-out area with hammocks and sofas just below the treehouse. The nearby, spotless restroom is functional and close by.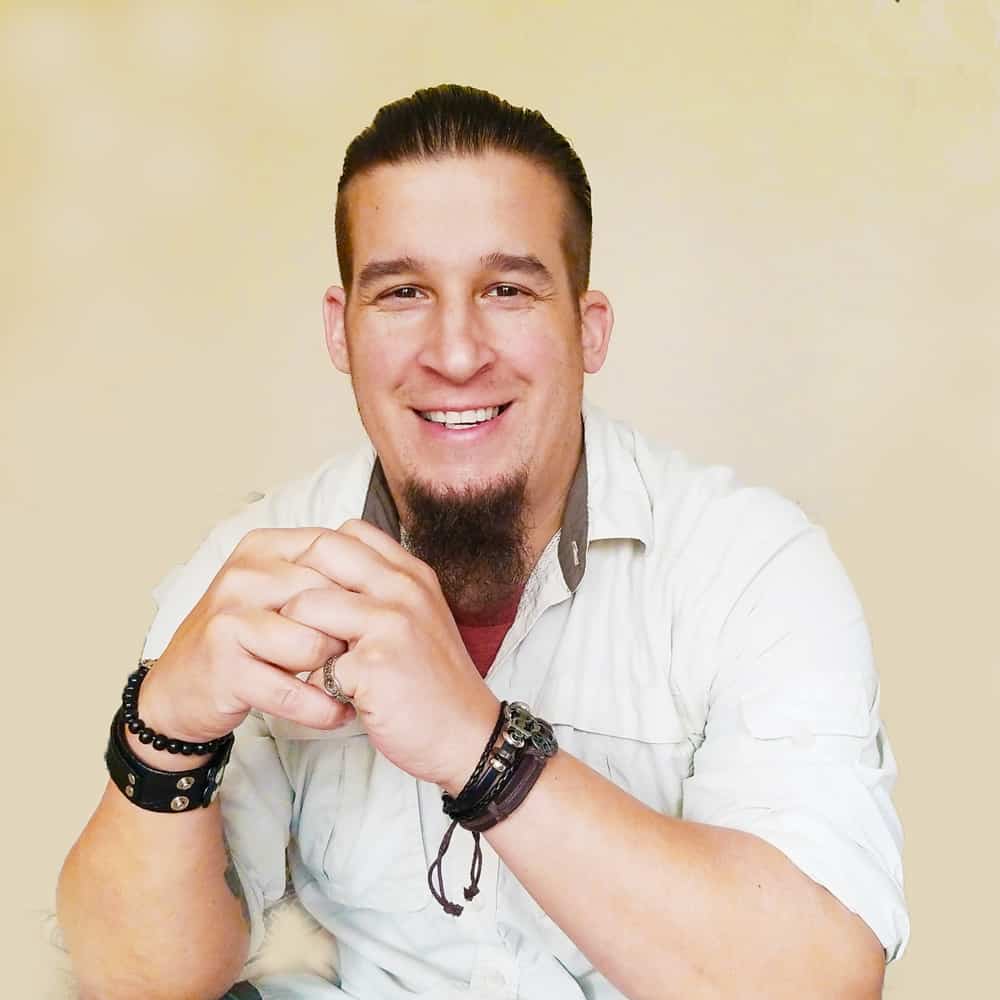 Full-time World Travel Writer who runs multiple websites and social media accounts. I have spoken at various conferences around the world. Some of my hobbies include adventure, fitness and new technologies. I am also a trekkie!