Are you looking for a luxury camping vacation that will last a lifetime? Glamping in Quebec may be right up your alley! Glamping in Quebec has several unusual and intriguing locations to stay, such as tree houses, yurts, and rustic cottages and cabins nestled away in the forest. In addition to all of the comforts of home, such as fully supplied kitchens, living rooms, and bathrooms, these glamping vacation rentals provide access to a variety of outdoor activities, such as fishing, kayaking, and hiking.
In addition, enjoy the amazing views from the patio or balcony, or take a leisurely stroll among the woods that surround some of these properties. The Canadian province of Quebec has a broad range of Canadian glamping options to choose from, so guests may discover just what they're looking for.
On your next Canadian excursion, explore the deep forests of the Laurentian Mountains or the wild coast of the Gaspé Peninsula. Visit one of Quebec's several national parks, natural reserves, or other protected areas and make great memories. Discover the region's unique culture and cuisine, or just sit back, relax, and take in the gorgeous surroundings. Glamping fans will find Glamping in Quebec to be an attractive option due to the province's diverse landscape and vast recreational opportunities.
Glamping in Quebec can be such a unique and rewarding experience. Have a romantic dinner on a balcony overlooking a private lake, or go swimming in a lake only for you. A tree house safari provides a thrilling experience, or you may reset and meditate in the luxury of a 24-foot yurt. Because of its diverse geography, host of recreational activities and range of lovely accommodations, Glamping in Quebec is a top choice for a luxury camping experience unlike any other.
---
Our Top Glamping in Quebec Spots to Book
---
Location: Saint-Cuthbert
If you're seeking for a quiet retreat in the middle of nature, this 1-bedroom, 3-bathroom chalet in Saint-Cuthbert is ideal. Outdoor lovers will appreciate the close closeness to nature, with the Saint Lawrence River only 22 minutes away by automobile and Parc Regard-sur-le-fleuve just 44 minutes away. The cabin also provides easy access to the Saint-Ignace-de-Loyola Ferry and Sainte-Geneviève Park, both of which are just a short drive away and have handy onsite parking.
The cabin itself has all of the amenities of home, such as a garden, a dryer, and bed linens. The cabin also has basic facilities such as toilet paper. The cottage is ideal for people seeking a quiet and undisturbed stay in a natural environment.
Overall, this cabin is ideal for nature lovers and outdoor enthusiasts seeking a calm retreat close to the finest of what Saint-Cuthbert has to offer.
Location: Lac Beauport
Here's your chance to stay in a smoke-free cabin that provides a range of on-site activities including ski lift access, golfing, and more. The chalet is conveniently positioned, just a 32-minute drive from Montmorency Falls and a 24-minute drive from Videotron Centre. Guests may also park on-site at the facility.
The outside garden and jacuzzi tub are one of the cabin's attractions, ideal for resting and unwinding after a day of touring the region. The cottage also has WIFI and a fully-equipped kitchen with an oven, hob, refrigerator, coffee machine, electric kettle, and cookware for those who prefer indoor conveniences.
In addition, the cabin provides all basic bathroom facilities such as a hair dryer, towels, and toilet paper. To guarantee a pleasant stay, the inside of the cabin features a dining area, bed linens, an ironing board, and heaters. Overall, this cabin is an excellent choice for anyone seeking a quiet weekend with a variety of on-site activities and close access to nearby attractions.
Location: La Conception
La Khabine, a contemporary villa, is ideal for relaxing and connecting with nature. The modern glamping cabin has a wood-burning fireplace for sipping wine and listening to the fire. The cabin's terrace has floor-to-ceiling windows with spectacular woodland views. The private outdoor barrel sauna lets guests unwind.
For a pleasant stay, the cabin provides natural self-care items, firewood, laundry soap, and high-speed Wi-Fi. Two bedrooms with quality linens, down duvets, feather bed toppers, smart TVs, and bedside gadget chargers can accommodate up to four people. The bathroom has a spacious shower, fluffy towels, and all-natural Canadian shampoo, conditioner, and body wash. Guests may use the washing, dryer, and hairdryer.
The kitchen has everything you need to create a fantastic family meal or romantic evening for two. The Keurig and Tim Horton's pods allow guests to make a smoothie or coffee. The living area has a wood heater, comfy chairs, and a smart TV for movie evenings. A fire pit, Adirondack seats, and an electric BBQ are on the wraparound terrace.
La Khabine is at La Conception, 15 minutes from Mont Tremblant, and best reached by automobile. Tesla owners may use the cabin's free charger. La Khabine is ideal for a quiet, nature-filled holiday.
Location: Hatley
This tiny cottage offers a true natural experience. Its remote location lets you escape contemporary life and reconnect with nature. Guests may experience nature as our forefathers in the cabin's no-electricity, no-water environment.
Early morning bird music wakes up the cottage, and candlelit nights are comforting. The wood stove's warmth and silence captivate guests. The cottage overlooks the surrounding farm where horses graze.
The outhouse bathroom in this cottage is for those who are okay with simple living. Guests should be advised that the toilet is tiny and basic. This rustic, off-grid cottage is perfect for wildlife lovers.
Location: Notre-Dame-de-la-Merci
This smoke-free 24-foot yurt offers a unique combination of luxury and nature. Set in a natural setting, this yurt is ideal for anyone wishing to get away from the rush and bustle of daily life. Adventure seekers may make the most of their visit by exploring the adjacent Mont Garceau Ski Resort or Mont Tremblant National Park, both of which are just a 24-minute and 37-minute drive away, respectively. For the convenience of guests, the resort also provides on-site parking.
Guests may enjoy all of the conveniences of home while being surrounded by nature inside the yurt. The yurt provides a cozy and pleasant living area that includes a fireplace, heating, and a dining table. Guests may also enjoy TV entertainment inside. The kitchen has an oven, cooktop, refrigerator, coffee maker, electric kettle, and microwave, making it simple to create a home-cooked dinner. A hair dryer, towels, and toilet paper are among the bathroom facilities.
Outside the yurt, visitors may relax in the garden or have a drink on the terrace or patio while admiring the scenery. This yurt is a terrific alternative for anyone searching for a unique and fun holiday, with a variety of outdoor activities, a handy location, and comfy facilities.
Location: Sainte Rose du Nord
This pet-friendly lodge is the ideal starting point for your outdoor excursions. It is in a great position, just 18 minutes from the Saguenay-St. Lawrence Marine Park and 13 minutes from the Parc National du Fjord-du-Saguenay, making it simple to enjoy a range of outdoor sports like as snowmobiling and skiing. For the convenience of guests, the resort also provides on-site parking.
When visitors return to the 288-square-foot cottage, they may relax in the garden, bathe in the Jacuzzi tub, and enjoy the outside furnishings. For indoor enjoyment, the cabin also has complimentary WIFI. The cottage has a BBQ grill and a fireplace, making it ideal for a pleasant night in.
The cottage features one bedroom and one bathroom, as well as basic conveniences like towels, toilet paper, and soap. The kitchen has a refrigerator, a coffee maker, an electric kettle, and cookware, enabling visitors to prepare their own meals. This cabin is an excellent choice for pet owners and outdoor enthusiasts searching for a comfortable base from which to explore the area's attractions.
Location: Wakefield
This treehouse is ideal for living out your treehouse fantasies. This simple treehouse in the Gatineau hills provides a unique and pleasant nature getaway for individuals seeking calm seclusion. The treehouse is a hand-hewn log treehouse that is a short walk from the Le Belvedere wedding reception location. It has all of the comforts of home to ensure maximum comfort in all seasons.
Many attractions are nearby, including Eco Odyssee, Wakefield Village, Edelweiss golfing and skiing, Vorlage Ski hill, and Gatineau Park. Enjoy stunning sunsets over the Gatineau Hills via the huge windows and the amazing view of the Gatineau Hills at the end of a quiet rural road surrounded by forest. With 1 queen bed and 1 single bed, the open-concept living area is ideal for 2 people to sleep peacefully.
Location: Saint-Faustin-Lac-Carré
These 4-season treehouses, perched on the shore of a magnificent lake in a 2000-acre protected regional park, provide the utmost in nature and adventure. The park has 36km of walking and snowshoeing paths, 4 lakes, and wetlands, and is ideal for anyone wishing to get away from the rush and bustle of daily life. Our treehouses come in a variety of sizes and can sleep up to four people each. They are built for a "ready-to-camp" experience that is a cross between a chalet and camping.
The treehouses are off-grid in a forest location, with no road or power. Guests must walk for 15 minutes to reach their treehouse, which is a novel and fascinating way to see nature. The treehouses include a rudimentary kitchen, a wood burning stove, sunny patios, a fire pit, and a picnic table, so visitors may enjoy the great outdoors.
Visitors to the park may enjoy a refreshing swim in the lake, throw a fishing line with their children, float out in a canoe, eat on a warm rock, or just relax. In the winter, you may explore the area on snowshoes before returning to warm yourself by the fire. This is an excellent experience for families and couples who wish to appreciate nature's beauty, adventure, and the great outdoors.
Location: Tingwick
Magic Tingwick, a 15-acre maple forest surrounded by a stream, a neighboring woodland, and two market gardening fields, offers the finest in luxury and nature. This is the ideal location for a memorable event, such as a wedding night, an engagement request, a large reunion, or a life-changing moment. Guests may immerse themselves in the feeling of being a bird in the trees, allowing the wind to sway them in the leaves in the heart of nature.
The area only has three treehouses, separated by a forest, so that everyone may enjoy the peace and quiet of nature in total isolation. Guests have access to a fantastic central spa pavilion with fireplace, a huge living area with a cathedral ceiling, and two kitchens, one inside with a dishwasher and induction burner and one outside with a sink, barbeque, and pond view. This common area is shared by our vast forest's three mini-dwellings. The hosts reside on-site in a tiny home among the alpacas and are available to answer inquiries and greet visitors.
Location: Saint-Sauveur
Chimo Refuges is ideal for people wishing to disconnect from city life and reconnect with nature. This eco-friendly, pet-friendly resort is set in the center of the forest, where visitors may wake up to the sounds of birds, wind, and stillness. The wood used to build the cottages and treehouses is all taken from the forest and chopped on-site.
Guests are urged to bring just what they need and their meals, as the facility will take care of the rest. Each cabin has its own distinct feel and spirit, and visitors may choose from a number of alternatives.
The property has over 90 acres of hiking and snowshoeing paths and is just 12 minutes away from 5 ski facilities, spas, restaurants, aquaparks, and the aerobic corridor. Guests must provide their own sleeping bags, pillows, towels, flashlights, and food. There is a valet service available to transport equipment to the cabin, and firewood is provided. Snowshoes may be borrowed throughout the winter. Packages with nearby spas are also offered at a discount.
The center structure, which all visitors use, has a complete kitchen, eating room, and entertainment space. Tyro Parc is 30 kilometers distant, while Laurel Aventure Nature is 10 kilometers away.
Location: Route d'Aiguebelle
Located near Rouyn-Noranda, Les Racines du p'tit Isidore is a tented camp that offers a one-of-a-kind camping experience. There is a balcony available for guests to use, in addition to the camp's patio. The Kinojevis River is around 50 kilometers away from the property, and the view from the yurt is just breathtaking. In addition, for the comfort and convenience of the visitors, the yurt has a compact kitchen.
The camp is ideal for married couples who are searching for a place to get away from it all and enjoy the great outdoors. The camp is situated 50.3 kilometers away from Rouyn-Noranda Airport and 46 kilometers away from Amos. Guests will have the opportunity to appreciate the peace and quiet of the surrounding natural environment as well as the soothing sound of the nearby river, all while basking in the luxury of a yurt.
Location: Chemin Fleming
Centre de l'Hêtre provides a one-of-a-kind eco-friendly lodging experience in the heart of nature in Lac-Beauport, approximately 25 minutes from Quebec City. The property is completely equipped with recycled furniture and provides visitors with a choice of alternatives, including various domes and two yurts in the forest, only a 5-minute walk from the main house. The Quebec glamping accommodations are equipped with electricity and a dining space, and visitors may shower at the main house. Linens are not provided but may be rented on-site.
The facility also provides a variety of activities and services, such as massages and paddle board rentals. Guests may also utilize the canoe to reach a local beach. Golfing and hiking are popular in the region, and the closest airport is Québec City Jean Lesage International Airport, which is just 26 kilometers away.
Location: Matane
The Cabane Secrète is a charming bell tent in Matane, Quebec's Saint-Luc district. The bell tent has a wide private terrace with a BBQ grill and outdoor seats in a quiet, serene location. The bell tent has comfy furniture and all the essentials for a relaxed stay. Camping with power, illumination, and a bed is possible. The common bathroom has a shower.
The bell tent is 10 minutes from Matane city center, where there are restaurants and sights. The St. Lawrence River provides swimming, fishing, and boating near the bell tent. Hiking and skiing are common here.
This bell tent is ideal for romantic getaways or nature retreats. The Cabane Secrète combines adventure and relaxation with its lovely atmosphere and handy location. A bell tent glamping experience will revive you.
Location: Low
Boreal Farm provides a one-of-a-kind camping experience in the center of nature. This hideaway, nestled in a woodland region with 115 acres to explore, is ideal for people wishing to relax and reconnect with nature. The prospector tents are fully equipped, with a wood fire, connected terrace, and lounge chairs for sipping coffee in the morning.
The tent is erected on a wooden platform and is not insulated, so dress accordingly for the weather. Breakfast is complimentary and served to the tent every morning, and supper is offered for a fee. The tent is close to the farm shop, and there is an outhouse nearby for restroom amenities.
There is no wireless connection, however there is a cellular connection. This is a carry-in/carry-out camping experience, so visitors must bring and remove any goods they bring with them.
Location: Mont Tremblant
Mont Tremblant Domes is a one-of-a-kind glamping experience located in the scenic Mont Tremblant area of Quebec. Guests may choose from a range of domes and chalets, each fully furnished and equipped with a comfy bed, a wood-burning fire, and a connected terrace with lounge chairs to take in the breathtaking natural surroundings.
The property has 115 acres for hiking, snowshoeing, and exploring, as well as a farm shop, café, barnyard, market garden, hiking paths, and a lake. Each morning, a farm-fresh breakfast is provided to the dome, and supper is offered for an extra fee.
Please keep in mind that this is a mountain adventure, and tourists should dress accordingly. The domes are erected on a wooden platform and may not be completely insulated. We have a whole article about Bel Air Tremblant Domes as well.
There you have it! Glamping in Quebec, Canada is an experience that one must not pass up. There is a variety of unique lodging options available, including treehouses, yurts, domes, bell tents, and quaint cottages, so everyone can find something they will appreciate. Glamping provides a one-of-a-kind opportunity to experience the splendor of Quebec's natural environment, which is on full display across the province.
Glamping in Quebec Pinterest Pin for Sharing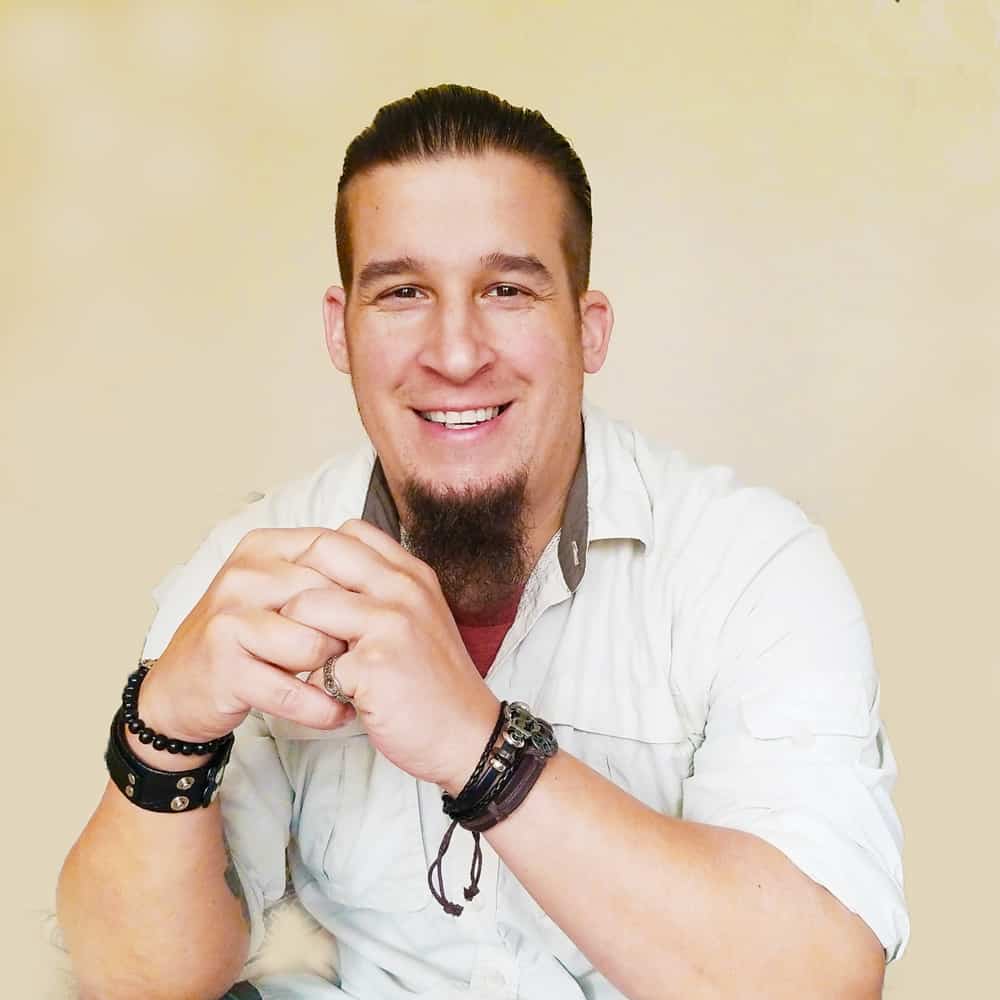 Full-time World Travel Writer who runs multiple websites and social media accounts. I have spoken at various conferences around the world. Some of my hobbies include adventure, fitness and new technologies. I am also a trekkie!