The Red River Gorge Region is one of the most popular regions for rock climbers and other outdoor activities. One of the best ways to experience this beautiful region is from Glamping Kentucky in one of these amazing Red River Gorge Treehouses. The Red River Gorge region has various cliffs in the gorge and the surrounding areas that make it perfect for rock climbers and other unique adventures. People from all over the world come here to partake in climbing.
However, you can also indulge in other activities such as kayaking, fishing, swimming, and more. The region is one of the most scenic areas in the Daniel Boone National Forest. It is also known for unusual rock formations, natural stone arches, and majestic sandstone cliffs.
Below are some of the top things you can do in this area and the top Red River Gorge Treehouses in Kentucky you can book to make your getaway as memorable as possible.  Check out some unique Cabins near Red River Gorge you can rent as well.
Things To Do When Glamping in Red River Gorge Treehouses
---
Here are the top things you need to do when you are in Red River Gorge Kentucky:
Rock Climbing Red River Gorge
You need to do as the rock climbers do when you are in a rock-climbing haven. There are endless options for you to try when you are in this region. There are also guided and unguided climbs, depending on your level of skill and the climb.
Here are some of the most popular rock climbing spots you can try:
Indian Staircase
Graining Fork Nature Preserve
Fortress Wall
Bedtime for Bonzo
Pebble Beach
And many others
There are many companies that also do guided climbs for you to try out if you are a beginner.
Ziplining Red River Gorge
If you are looking for that speed and adrenaline rush, then there is nothing better than going on a zipline in Red River Gorge. Various ziplines across the different cliff spots will help you get that adrenaline rush while looking at beautiful views. So, don't forget to book this experience for yourself.
Hiking Red River Gorge
Enjoy some of the most majestic views that the Red River Gorge has to offer with hiking trails. Some of the easy hiking trails include the Tower Rock Trail, Sky Bridge Red River Gorge, and Angel Windows Trail if you are a beginner. If you are looking for moderate hiking trails, you can choose from:
Auxier Ridge Trail
Indian Staircase Trail
Rock Bridge Trail
Gray's Arch Trail Loop
Finally, if you are an avid hiker, you can opt for the most challenging hiking trails. These include Martin's Fork to Sheltowee, Cloud Splitter Shortcut, and Swift Camp Creek Trail. After a challenging hike, relaxing in one of the amazing Red River Gorge Treehouses makes all the difference.
Underground Kayaking
Do you want to explore what lies beneath the Gorge underground? If you do, you need to opt for the experience of underground kayaking. Whatever experience you choose, you will have experts guiding you throughout the journey.
It is a fantastic and unique adventure that you will not find in any other region. That is why you must ensure to participate in this when you are in the Red River Gorge.
Our Top Red River Gorge Treehouses to Book for Your Kentucky Getaway
---
Location: Red River Gorgeous Rogers, Kentucky
If you are looking to relax and recharge around a serene atmosphere, there is nothing better than The Looking Glass Red River Gorge Treehouse. The name lives up to the space and atmosphere as the glass reflects the beautiful forest around you. Once you are there, you will be in the vibrant atmosphere of the forest with comfort.
Of course, if you want to step out and explore the surrounding area, you can do that too. The Daniel Boone National Forest is only less than a kilometer. Besides that, the Red River Gorge treehouse is perched on Pignut Hickory and Tulip Poplar trees for you to be as close to nature as possible.
Location: Red River Gorgeous Rogers, Kentucky
Are you looking for an intimate experience with your significant other on a cliff? If you are, the Cliff Dweller will give you a fantastic experience. The floating staircase is one of the highlighting features of the Cliff Dweller as you enter.
The staircase will lead you to the kitchen, bedroom, roof deck, and more. Of course, as you enter the bedroom, your jaw will drop because the view from there is beyond amazing. So, once you reach, you must sit back, relax, and recharge while connecting to nature.
You can relax in the cozy bedroom, or you can head to the roof deck. Be sure to check out the surrounding area for a complete experience.
Location: Red River Gorgeous Powell County, Kentucky
A treetop adventure to the Observatory Red River Gorge Treehouse is an experience you will never forget because it offers the best views of the Red River Gorge. The treehouse comes with two bedrooms, a bathroom, kitchen, terrace, and balcony. It is perhaps one of the truest canopy experience you will find here.
However, the trip is not for the faint-hearted because you will have to trek up to the treehouse. That is why it is the ideal place to come with your significant others or friends. The glass bedroom will sway you, and the fairy lights will make you feel as if you are in a forest wonderland.
The Red River Gorge Geological Area and the Daniel Boone National Forest are just less than a kilometer away. So, get your exploring shoes on and enjoy this adventure.
Location: Red River Gorgeous Powell County, Kentucky
Take your family to one of the most luxurious Red River Gorge treehouses you will find in Powell Country. There are two twin treehouses perched side by side on a tree. These houses include a private bathhouse, a sleeping loft for kids, a balcony, a kitchen, and much more.
Once you are in this treehouse, you will thoroughly enjoy the refreshing views of the Peregrine Rock. The best part is that it is just a ten-minute walk to the Martins Fork trail, where you can hike and get lost in nature. So, come here with your family and enjoy the most serene stay you will experience.
The inner beauty of the Red River Gorge treehouse and the surrounding beauty of Peregrine Rock will leave you in awe. You will leave this treehouse with some great memories with your friends or family.
Location: Red River Gorgeous Stanton, Kentucky
Get cozy in a quaint space with your significant other in the Sylvan Float Treehouse. Their approach is low-tech, but you will still receive a high-quality experience as you stay there. There is a bedroom, bathroom, living area, and kitchen to help you have the best experience possible.
There is also a built-in hammock on the deck where you can sit back, relax, and listen to the beautiful sounds outside. So, if you are looking for a peaceful and romantic getaway, you need to consider the Sylvan Float Treehouse as this is one of the top Red River Gorge Treehouses available.
Recent Review: "Communication was great! The treehouse itself was a blast and wasn't too difficult to get in/out of, even with an older dog. I recommend bringing plenty of layers if the weather looks cold so you can still enjoy everything the treehouse has to offer—but the inside holds up really well to the elements."
Location: Stanton, Kentucky
Spend your vacation in a rustic treehouse that will offer you comfort and serenity. Imagine being in a treehouse, reclining on a rocking chair, and enjoying one of the most beautiful sunsets over the mountains. You can also go on the deck and stargaze all night while listening to the music of the forest inhabitants.
If you want to explore the surroundings, the treehouse also connects with various trails you can walk on. The Red River Gorge treehouse includes two bedrooms, a bathroom, a kitchen, a balcony, and a private backyard. Of course, if you are an adventurer, you will love staying here even more.
That is because the surrounding landscape has many geological wonders for you to explore. So, whether you want a romantic or adventurous escape, the Eagles Nest Treehouse has something to offer to everyone.
Recent Review: "We had a fantastic time at the Eagles Nest. Allison provided detailed description of ways to master the entrance. My kiddos were so excited about the loft and the firepit. We also loved the separate sleeping arrangements on deck #2. We did have a little trouble with the window entrance but i think it was mastered by the end of the weekend.
The trailhead for Rough trail is so close and the guestbook was clutch for creating an adventure plan to Grays Arch."
Location: Stanton, Kentucky
There is nothing better to spend a romantic vacation in than a treehouse surrounded by a lush forest. The Lions Lair has a rustic vibe that offers one bedroom, one bathroom, a top deck, a fire pit, and much more. Go on the top deck, lay down with your significant other, and watch the twinkling stars all night while listening to the mighty owls.
You can also start the fire pit and enjoy a cozy night while relaxing in the serene atmosphere. When you wake up in the morning, you can go to the national trailhead location, where you can watch the sunrise through the trees as you listen to the creek. Once you experience this, you will never want to leave this place.
Recent Review: "We loved our stay at the Lions Lair! Perfect cabin for the two of us, with everything we needed for the weekend. We loved the location, and the fact that you could walk straight from the cabin to Martin's Fork trailhead. We used the hammock hooks to hang our hammock for the afternoon and loved the fire pit – created an easy evening for us to relax. We went when the weather was chilly, but the heater kept us perfectly warm inside. We hope to return one day soon!"
Location: Stanton, Kentucky
If you are looking for a fun getaway with your children, the Serene Ravine has a lot to offer. The national forest is just a few steps from the trailheads, and the mountain stream is just nearby. The treehouse offers two bedrooms, 1.5 bathrooms, a kitchen, and a private patio or balcony.
As you step on the private deck, you will love the majestic views of the forest that will take all your troubles away. The tranquility of this space is unparalleled as you listen to the stream running nearby. If you want to explore more, you can always head to the trailheads and enjoy walking with your family.
Location: Red River Gorgeous Rogers, Kentucky
A cluster of geodesic glamping domes hung among the treetops that make up Dome Town Red River Gorge Treehouses. Swinging bridges thread through the trees to link the domes. Three bedroom domes, a big overhanging leisure net, and one community water dome with two complete bathtubs and one washing facility are available to share.
Turtle Dome is one of their largest domes, and it is situated nearer to the water dome on the slope. It has a queen-sized mattress that accommodates two people. It features its own personal kitchenette as well.
Puma Dome is situated next to a massive rock and offers a wide platform on which to relax. It has a queen-sized mattress that serves two people. It also features its own separate kitchenette.
The highest elevated dome is Cloud Dome. It's a little smaller than the other domes and was created with cost in consideration. The route to Cloud Dome is an adventure, which is perched high on the mountainside, you must first ascend the entry staircase, then scale the spiral steps, traverse two footbridges, and then climb the final staircase to your own little platform. It offers a queen-sized bed for two people and its own kitchenette.
Although the 3 dome rooms can be booked individually if needed. For the full, unique and private experience, you can book all three domes and have the whole canopy of trees to yourself. This is one of the best treehouse experiences in the world. Additionally, you have The Rock House Cafe just a few steps from your treetop sanctuary and easy access to the Red River Gorge for adventure.
Plan Your Red River Gorge Treehouses Adventure Now
Thanks for reading our adventure tips and list of top Red River Gorge Treehouses for your next Kentucky Glamping Trip. Make sure to plan and book well ahead of time as these unique stays fill up very quickly, but you won't be disappointed. If you know of any other truly unique glamping stays in Kentucky, reach out as we would love to check them out. Now get out in nature and enjoy!
Other Glamping Articles you may enjoy outside of Kentucky:
Asheville Glamping Spots You Will Love
Red River Gorge Treehouses Pinterest Pin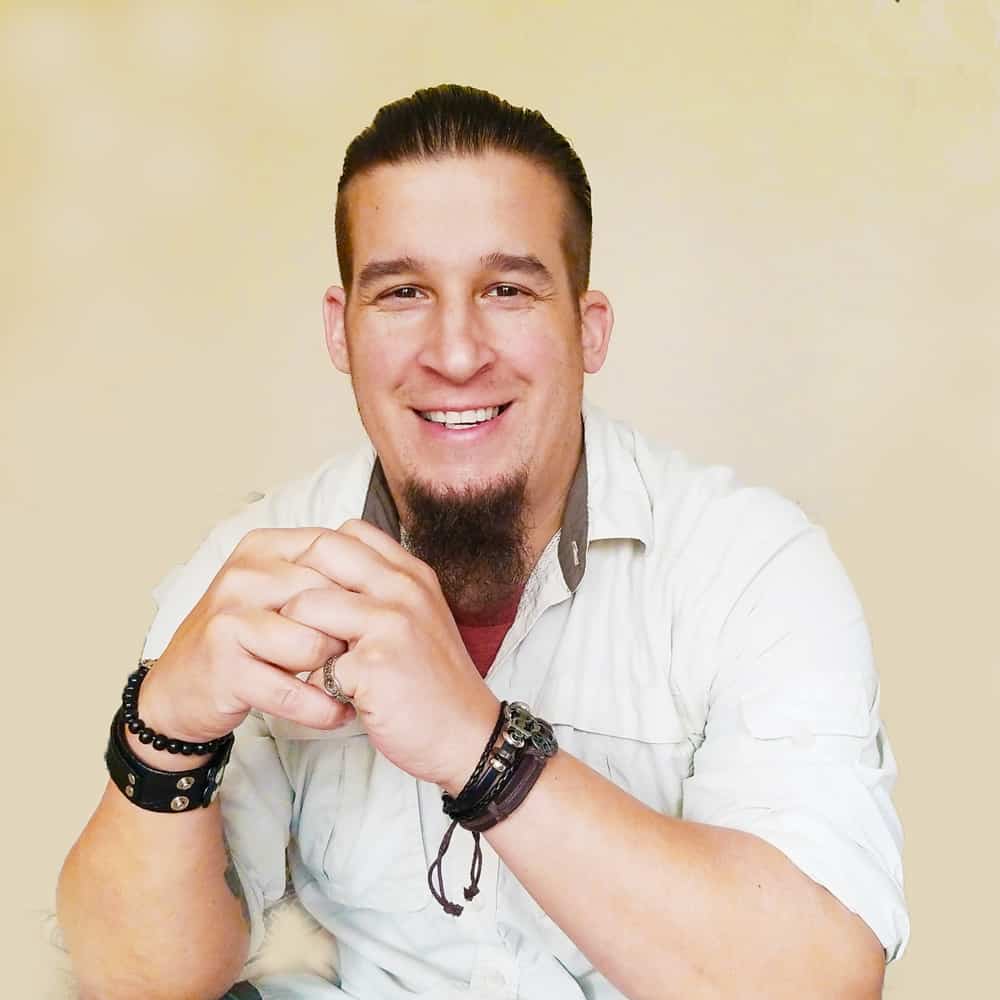 Full-time World Travel Writer who runs multiple websites and social media accounts. I have spoken at various conferences around the world. Some of my hobbies include adventure, fitness and new technologies. I am also a trekkie!