Maine is more than a place to visit; it's an adventure that will steal your heart. Maine values authenticity, uniqueness, and simplicity, and Mainers take pleasure in the large expanses of the state's dense forests and bustling seashore. People get inspired by nature and implement it into their daily routines.
A yurt vacation does not have to be spent traveling over the plains. From the Scottish highlands to the forests of Maine, the calm, curving chambers of a yurt bring you connected to nature wherever they are. With their rich history and cozy interiors, yurts in Maine stand out among other Maine glamping options.
This is why Yurts in Maine are so popular as a vacation or getaway accommodation as they allow you to enjoy Maine's brilliant landscapes and wilderness while relaxing in the comforts similar to a hotel or BnB. We decided to browse through the multitude of Maine Yurts available and narrowed it down to these 6 lovely Yurts in Maine you will adore. Check them out and book one for your next Maine Glamping Getaway!
Our 6 Lovely Yurts in Maine List
---
Location: Arrowsic, Maine
The yurt will provide you with a calm, distinctive, and unforgettable escape. It sits propped up on over six-foot poles with a front terrace that puts you in line with the tree canopies and overlooks our flower field. It's 10 minutes from Reid State Park, one of Maine's true gem beaches, and an hour from Camden Hills' nearest peaks.
The yurt is 24 feet in diameter and has an internal capacity of around 450 square feet. A full kitchen with a refrigerator and huge oven, a nice eating space, a queen-sized bed, a full-sized futon, and a washroom are all included in the design.
Location: Dresden, Maine
The 20′ yurt is located in a secluded area of our 36-acre small farm. With paths and a 300-acre lake, it adjoins the 800-acre Kelly Wildlife Sanctuary.
Electricity, cold access to water, air conditioning, induction cooktop, freezer fridge, microwave, coffee machine, cookware, plates, glasses, cutlery, and silverware are all included in the yurt. It has a queen bed, a complete futon, an air mattress, a table and chairs, and a wood fire.
The restroom is an outdoor port-o-potty with an encased private outdoor shower. There is a sitting area around the campfire.
Recent Review: "They have a great setup! All necessary essentials on site. I brought a pack and play for my daughter and we were all set 🙂 my husband loved it and wants to build a yurt now"
Location: Southwest Harbor, Maine
Acadia Yurts is a one-of-a-kind lodging option on Mount Desert Island. Seven efficient and environmentally sustainable Yurts and two Tiny Houses will transport guests to the heart of nature while providing all of the comforts of home.
Acadia Yurts in Maine provide a serene refuge for your party (up to 4 people per 24′ Yurt, 6 guests per 30′ Yurt, or 2 visitors per Tiny House) on 5 acres of magnificent woodland terrain bordered by Acadia National Park land.
Recent Review: "We have visited MDI multiple times staying in traditional hotels in Bar Harbor. This was a wonderful alternative my family thoroughly enjoyed. The yurt was exactly as pictured, very clean and comfortable and had everything we needed for our stay. The location was a close drive to Acadia and Bar Harbor. We are already thinking about our return. Thank you Karen and Aaron!"
Location: Prospect, Maine
These Yurts in Maine at Stockton Harbor make a one-of-a-kind resort with lake vistas, a large leisure area, and forest pathways. In the summer, stroll and frolic on the secluded beach, kayak and SUP in the sheltered cove, and even in the wintertime, snowshoe or skate. Experience spectacular sunsets, stargazing, or a campfire. Visit neighboring Belfast and old Searsport for some distinctive midcoast food and fun.
Recent Review: "Jillian made our first yurt experience an amazing one! I had decided last minute to surprise my husband with a romantic weekend getaway to relax and enjoy time without our 5 children. Within a few hours of coming up with this plan, Jillian made it happen! The yurt was clean and ready to go, the road was plowed and a walkway cleared after a snow storm that hit just that day and she even left two small bottles of champagne for us to enjoy! On the day of check out, we left with the goal of building a yurt of our own for our family to enjoy. We will definitely be back in the summer with our children to enjoy the activities that the campus has to offer."
Location: Appleton, Maine
The Appleton Retreat yurts in Maine are set on 120 acres of personal property. The Pettengill Stream, a natural guarded region in which you can see animals or kayak, is a stroll from the yurts, and to the north, a woodland path goes to a private pond on 1,300 acres of Nature Conservancy controlled land.
The yurts feature a stunning canopy and dome that enables you to gaze at the stars from the comfort of your queen bed You can also head outside, on the terrace, and enjoy your own private relaxing hot tub.
Recent Review: "A very cool place where everything you need is there. Summer Rose was just what we needed. A place to reconnect after crazy working this past winter."
Location: Woodstock, Maine
Birdsong Yurt in Maine is a real one-of-a-kind and unforgettable accommodation adventure. A wonderful spot for a couple's retreat or for family and friends to unwind and reconnect. One will remain connected to nature while yet enjoying the luxuries of contemporary amenities thanks to its location on one secluded acre of property surrounded by woods. With a drink by the gas fireplace, appreciate the Panoramic Views, observe the sunsets, and look at the stars on the terrace.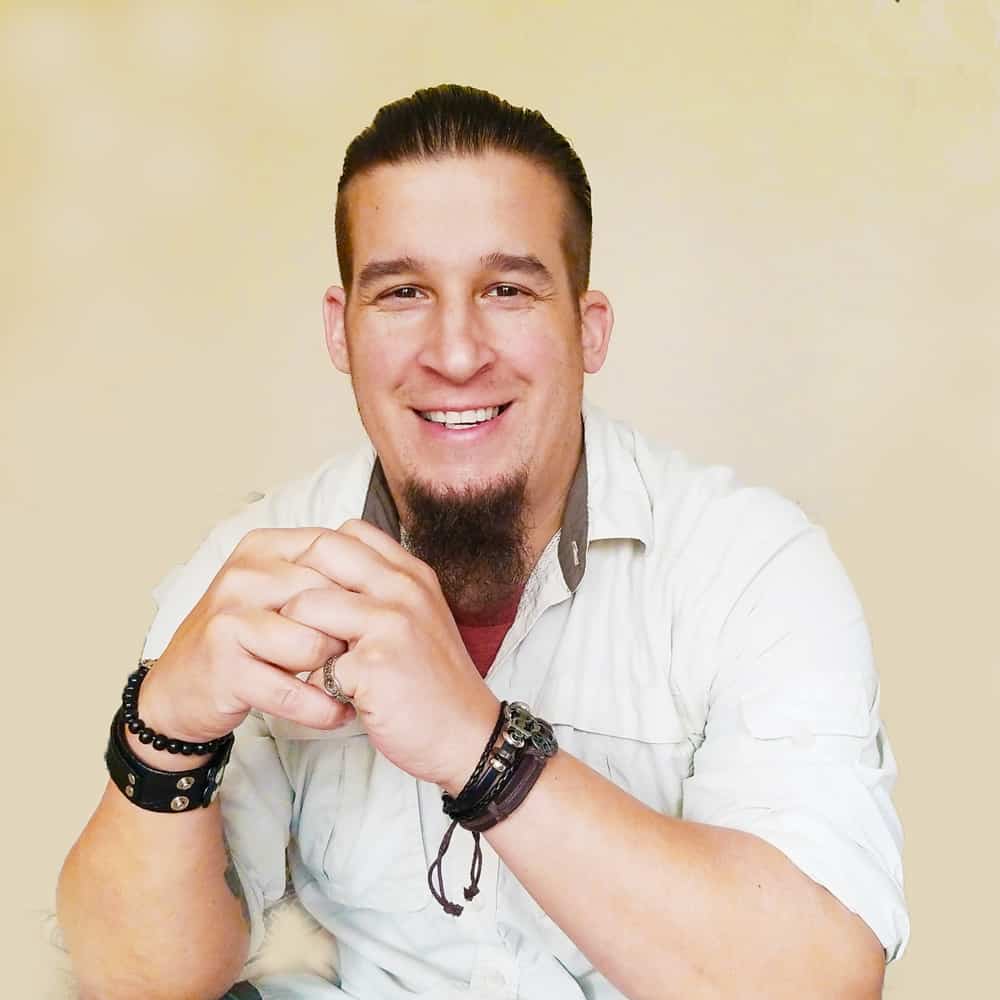 Full-time World Travel Writer who runs multiple websites and social media accounts. I have spoken at various conferences around the world. Some of my hobbies include adventure, fitness and new technologies. I am also a trekkie!