Wyoming is located in one of the most beautiful parts of the US. It's the 10th largest state when it comes to area coverage and aside from that, you have immediate access to nature and incredible camping spots. If you're passionate about glamping, there's no shortage of options for Glamping Wyoming. But you do have to wonder, which spots are ideal for glamping in Wyoming? Are interested in something close to Yellowstone? Or perhaps something near Jackson Hole and Grand Tetons. Regardless, here are some of the best options to focus on.
More Articles:
List of Glamping Wyoming Spots to Book
Another amazing glamping Wyoming spot is Fireside Resort. This is a camping resort that allows you to reconnect with nature and have fun, while also delivering the utmost value and comfort. You can choose between a large RV or some cabins that truly make your camping experience one of the best on the market. It's also close to Jackson Hole, so you're not fully secluded. You are however far enough to really feel one with nature.
If you're looking for a cool, different glamping Wyoming experience, then this is definitely worth it. You have a great tent on a large wooden platform and a view surrounding a 20-acre pasture. You get to see horses in the early morning, right when you wake up. Not only that but the tent itself is filled with all kinds of features you want. On top of that, you are close to Buffalo, so you can go and buy anything you want in order to make your experience more enjoyable. It's fun, cool, and definitely worth your time.
The main reason why you will like the Lakeside Tiny House near the Fossil Butte National Monument is that you get to be close to nature. You can enjoy some privacy, while also being able to catch fish and just have fun. It's actually a great glamping opportunity, and the experience itself is exciting and fun. Plus, there are plenty of customization options according to your needs or requirements.
When you want to try out something new and different, this glamping Wyoming spot is definitely something that catches your eye. This is a revamped wagon that was fully optimized to host people inside. If you want to explore the beauty of Wyoming and Shirley Basin in particular, then this is the right place to do it. The wagon has cookware, a Dutch oven, a retractable dining table, it even has 2 insulated boxes that act as refrigerators for the unit. So while it sounds crazy, you can go glamping in Wyoming and enjoy your evening in a converted wagon. It's one of those experiences you do not want to miss.
If you're all about luxury and comfort, then the Glamping of Jackson Hole experience is for you. This property is right near the Bridger-Teton National Forest. Here you have large tents that maximize privacy, but which are fully equipped with all the tools you need. They have solar lighting, soft linens, as well as memory foam mattresses, and anything that really makes your experience stand out of the crowd in a fun way.
A lot of people love Big Quiet Cowboy Camping for a variety of reasons. Here you have all sorts of great, unique glamping opportunities. These range from the cowboy range teepees, Japanese cabins, native American teepees, and so on. All of these are a lot of fun to try out, and you will find yourself impressed with the stellar, comfortable experience you can receive from them. It's all up to you to choose what type of glamping in Wyoming you really want, but you will definitely be happy with the results and experience here.
This Rock Creek Glamping hideout is widely appreciated by a lot of people, and the truth is that you will be impressed with how close you can be to a ranch, animals, while also getting the peace and quiet you need.
As the name suggests, this is a vintage camper that was fully customized and optimized for a cool, modern camping experience. It's private, you can get there with ease, and you can also bring your pet in there for a fee. With that in mind, breakfast is served with organic ingredients, which makes it a great pick for pretty much everyone.
Conclusion
As you can see, there's no shortage of great spots if you want to start glamping in Wyoming. This is very important to keep in mind since it helps push the experience to new heights, and you will appreciate the great value for money and attention to detail. One thing is for certain if you want to start glamping and you're not sure which experience is great for you, all you have to do is to check these out. These are downright amazing, they offer a great way to reconnect with nature, and you will have plenty of fun exploring all the options and accessing all the adjacent features!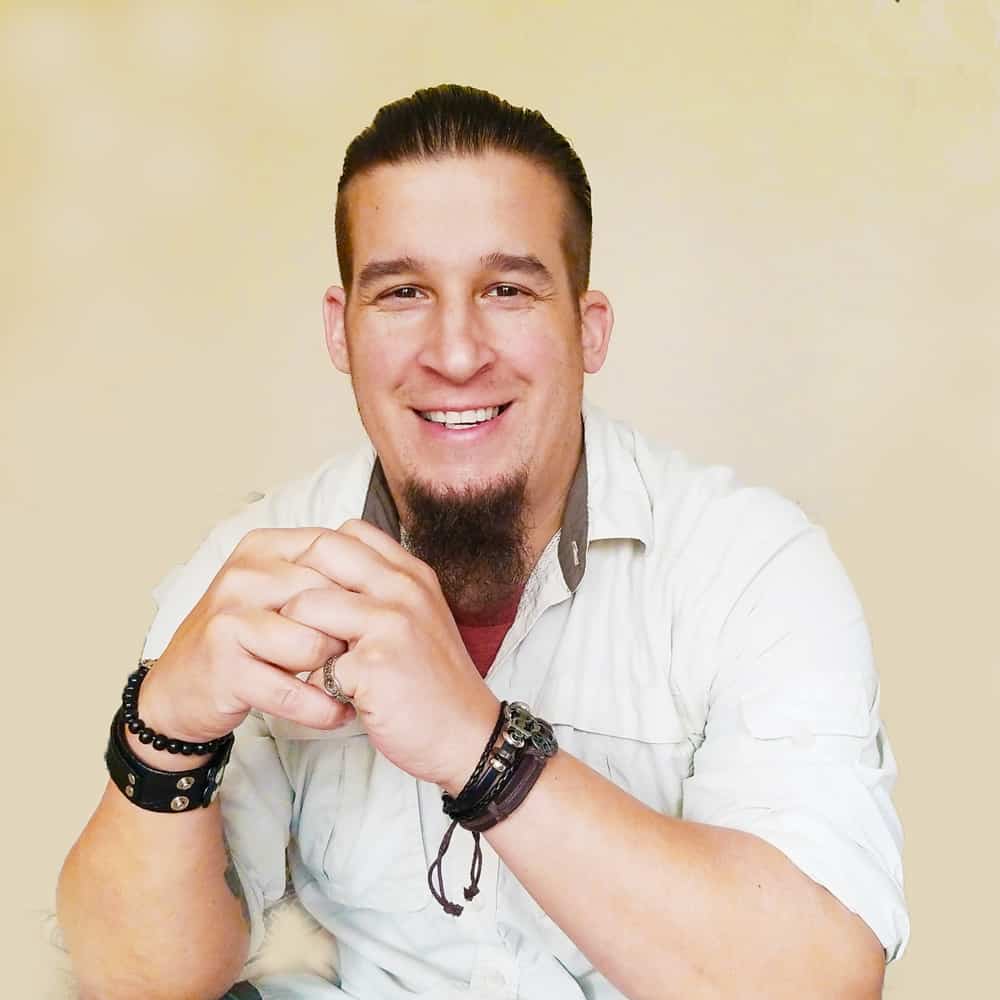 Full-time World Travel Writer who runs multiple websites and social media accounts. I have spoken at various conferences around the world. Some of my hobbies include adventure, fitness and new technologies. I am also a trekkie!