G'day, mates! What comes to mind when you think of the perfect Australian getaway? It may be the endless golden beaches, the unspoilt wilderness, or the captivating fauna. Perhaps it's a drink in your hand, a barbie on the go, and the sound of laughter resonating under a sunset sky. We're here to offer a touch of luxury and a lot of comfort to whatever your Aussie dream may be. Welcome to the Glamping Sunshine Coast!
The Sunshine Coast, located in the heart of Queensland, is a magnificent destination with over 60 km of dazzling coasts and lush hinterland. It's more than a destination; it's an experience, a dynamic mix of Aussie beach culture and hinterland charm. Glamping is the ideal answer for individuals who crave the outdoors and want to see spectacular views but can't take the notion of a flimsy tent or a sleeping bag.
Glamping, often known as luxurious camping, has grown in popularity in recent years. As the movement spreads to Australia, it is changing the way we view the country's natural treasures. Glamping Sunshine Coast provides an immersive wilderness getaway with the luxury, comfort, and unrivalled amenities of a high-end hotel. It's the ideal combination of raw adventure and sumptuous indulgence.
So, why should you go glamping Sunshine Coast? Imagine waking up to the sounds of chirping kookaburras, the perfume of fresh eucalyptus wafting through your tent, and vistas of the boundless Pacific stretching out in front of you. As the day progresses, you may find yourself exploring lush jungles, viewing humpback whales from cliff-top vantage points, or even savouring locally sourced bush tucker beneath a canopy of twinkling stars. And you'll do it all from a comfy base, turning every moment into a treasured memory. That is the allure of Glamping Sunshine Coast, my friends. Keep an eye out for a curated list of the best Australian glamping locations in the area.
Other Glamping Articles of Interest
Romantic Blue Mountain Getaways
Things to do when Glamping Sunshine Coast
---
The Sunshine Coast's excursions are limitless when you have your own glamping place as a home base. For environment lovers, the region is a true paradise, brimming with breathtaking landscapes and rare fauna. Begin your adventure with a cycling tour through Noosa National Park, an iconic coastal wilderness known for its rich ecosystem. Explore winding trails bordered by towering gum trees, vibrant wildflowers, and breathtaking coastal views. You might see a tired koala resting in a tree or a school of dolphins frolicking in the sea if you're lucky.
Head north to the Hinterland region for a dose of culture, where you'll find the lovely settlement of Montville. This small town is filled with artisanal stores, quaint cafes, and local galleries, all framed by spectacular vistas of the Glass House Mountains. A day trip to the Eumundi Markets is a must if you're a foodie at heart. Taste your way around vendors selling anything from bush tucker and local seafood to foreign delicacies, all while listening to live music and watching local artists perform.
On the Sunshine Coast, you'll be spoiled for choice when it comes to beaches. There's a beach for everyone, from the world-famous surf breaks of Noosa Heads and Coolum to the quiet, family-friendly waters of Mooloolaba. Visit Fraser Island, the world's largest sand island, for an unforgettable experience. You can 4WD through endless sandy beaches, bathe in crystal clear freshwater lakes, and see wild dingoes.
Not to mention the bustling nightlife on the Sunshine Coast. There's a great area to unwind after a day of action, from laid-back beach bars in Noosa to elegant cocktail lounges in Mooloolaba. If you enjoy craft beer, the region's expanding craft beer culture will not disappoint. Visit local breweries such as the Sunshine Coast Brewery or Brouhaha Brewery to enjoy a variety of beers ranging from crisp pale ales to substantial stouts.
Whatever your hobbies are, glamping Sunshine Coast has a never-ending supply of activities and attractions. Combine these activities with a glamping excursion, and you've got the makings of an amazing vacation.
Our list of Glamping Sunshine Coast Properties to Book
---
Stay at Rosebrook Cottages, a secluded getaway set away on 12 acres of undulating countryside, to experience the alluring appeal of glamping Sunshine Coast Hinterland. Rosebrook, located only minutes from the centre of Maleny, offers the peace and quiet of private living with the convenience of neighbouring attractions, restaurants, and the recently developed Maleny Golf Course.
Each of Rosebrook's four luxury villas provides a quiet haven where romance and relaxation coexist. Private spas and unobstructed views of the beautiful Blackall Range can be found in these delightful abodes. From your own balcony, watch the morning mist rise from the valley or the sun yield to a star-studded sky as dawn breaks. You'll also appreciate the convenience of a complete breakfast, which includes a selection of hearty and healthful local goods from the Maleny Bakery to cook at your leisure. Consider eating bacon, eggs, tomatoes, mushrooms, cereal, fresh seasonal fruit, yoghurt, milk, juice, and fresh bread in the seclusion of your own little hideaway.
What truly distinguishes Rosebrook is its perfect location and a plethora of activities at your disposal. Relax on the large deck and take in the sights and sounds of local birds, or venture out to explore the hinterland's boutique stores, cafes, and restaurants, which are only a 20-minute stroll or 2-minute drive away. Rosebrook is conveniently located half an hour from Caloundra and 40 minutes from Mooloolaba, with easy access to the famed Eumundi Markets and the picturesque village of Montville. Maleny Botanic Gardens and Bird World, Baroon Pocket Dam, Mary Cairncross Scenic Reserve, Australia Zoo, and Gardener's Falls are all nearby attractions.
If that isn't enough to catch your attention, consider one of the optional packages, which include in-house massages, champagne and cheese platters, and themed picnic and BBQ packs. Your time at Rosebrook is more than simply a glamping vacation; it's an opportunity to make memories in one of Australia's most beautiful settings.
Bellbird Studio, nestled against the spectacular background of Kenilworth Bluff, invites you to a one-of-a-kind glamping experience in the heart of Mary Valley. This free-standing cabin, built by an artist and recently rebuilt, is hidden beneath a lush canopy of riparian forest, creating an exquisite sanctuary for birdwatchers and nature lovers. Within a 40-minute drive, you may trade the tranquillity of country living for the busy beaches of Noosa or the renowned Eumundi & Yandina Markets, combining tranquillity with coastal excitement.
The attraction of luxury meets the charm of rustic living within the cabin. Snuggle up by the interior wood heater in plush bathrobes, or toast to the starry Australian sky over the outdoor fire. Relax in the heated tub on the northern balcony or take a secluded "bush" shower with views of the surrounding nature. The king ensemble is dressed in 100% cotton linen and guarantees a comfortable night's sleep, while the internal kitchenette and gas BBQ on the terrace serve to all of your culinary needs.
Step outdoors and you'll find 30 acres of paddocks and bush to explore. Adventure is right outside your door, from the huge buttress fig trees buried in the original rainforest to the famed trails in the adjacent National Parks of Noosa, Mapleton, and Conondale. Bellbird Studio offers a memorable glamping trip amidst Australia's stunning nature, whether you choose a laid-back hideaway or an active holiday.
Noosa Hinterland Farm Stay & Nature Retreat, located in the rolling green hills of Pinbarren Valley, offers a one-of-a-kind glamping experience on a pristine 93-acre estate bordering the verdant Woondum National Park. It's more than a getaway; it's an immersion into Australia's unique wildlife tapestry, with stunning vistas stretching across the Noosa Hinterland to the sea. This Land for Wildlife property connects the Pinbarren and Woondum National Parks, which are home to a variety of species such as red-necked wallabies, squirrel and sugar gliders, echidnas, koalas, and a plethora of rainforest birds. The cacophony of singing birds greets the daybreak at the crack of dawn, and by dusk, you're under a hypnotic canopy of stars.
The retreat's allure extends to its lodging options. The antique W Class Tram number 1004, a wonderfully restored relic from 1955, combines rustic appeal with first-class luxury. The tram is designed to look like a sumptuous railway saloon, with Victorian brocade couches, a high-backed claw foot bath, a mahogany butler's kitchen, and a comfy, inlaid oak bed. The private outdoor garden beneath a giant fig tree, as well as the fully fenced undercover veranda with a wine barrel bar and BBQ, add to the one-of-a-kind experience. It's also dog-friendly, so bring your canine companion!
The attractiveness of this getaway is heightened by its intriguing features. The saltwater waterfall infinity pool offers breathtaking vistas, and the Noosa Trails System entrance provides convenient access to 300 km of trails excellent for bird-watching, trekking, and mountain biking. Feeding farm animals, collecting eggs from the hen coop, and finding nighttime wildlife with provided flashlights are all daily activities. It offers a wonderful blend of solitude and accessibility to local attractions, being only 10 minutes from the scenic Noosa Hinterland communities of Pomona, Cooran, and Kin Kin, and 35 minutes from Noosa Heads.
The Luxurious Hinterland Tiny House near Montville, affectionately known as Wunya Tiny House, is perched on a ridgetop in the Sunshine Coast Hinterland and offers a lovely retreat to Gubbi Gubbi Country. This carbon-neutral home provides a one-of-a-kind blend of luxury and eco-friendly living, making it an excellent hideaway for singles or couples seeking a calm vacation. With spectacular valley views framed by leafy treetops, this little glamping Sunshine Coast cottage sets the stage for a rejuvenating holiday, allowing you to reconnect with nature and recharge your batteries in a serene setting.
Upon entering Wunya, guests are met by an intimate setting that has been thoughtfully crafted with the express goal of blessing you. Every aspect, from the carefully chosen crystals that fill the little house to the stimulating books and art equipment offered, contributes to a relaxing environment. A fully equipped kitchen lets you to prepare meals to your heart's content, while the deck's outdoor bath beckons you to relax under the stars. Imagine lying in a hammock, lulled to sleep by the sounds of birdsong, or waking up to valley views from your comfortable bed – the glamping Sunshine Coast experience is simply enchanting.
It is more than just a place to sleep; it is a haven from the outside world where one may reconnect with what is most important. As such, it is not a place for parties or loud music, but rather a place where great generosity is given and expected in return. Every guest receives a welcome basket with handcrafted cheese from the Woombye Cheese Company, crackers, and a bottle of Sunshine Coast Cider.
The Treetops Seaview in Montville, perched on the edge of an escarpment, offers an unmatched refuge where tranquillity meets luxury. The property, according to its name, offers guests the opportunity to live among the treetops in specially designed tree houses. Each residence includes a spa bath and a fireplace, combining comfort with the attraction of the great outdoors. A complimentary daily breakfast buffet adds to the lovely experience, ensuring your day begins on a good note.
Treetops Seaview is strategically located approximately 200 yards from the vibrant Montville village. There's enough to see and do for those who want to go further. A cheese tasting tour at the Kenilworth Cheese Factory, a round of golf at the Nambour Golf Club, or a leisurely trip to Brisbane are all within an hour's drive. Closer to home, the pristine Sunshine Coast and beautiful hinterland entice with a vista of natural beauty and solitude.
Each tree house has been painstakingly crafted to give a wonderful living environment. They are air-conditioned and have a fully equipped kitchenette, allowing guests to prepare their own meals. The dining and lounge room, which has a flat-screen TV and DVD player, is ideal for relaxing nights in. The private balcony, though, is unquestionably the showpiece. Guests can unwind here while taking in the breathtaking views of the Sunshine Coast and its surrounding hinterland. Treetops Seaview Montville offers an amazing retreat with free secured parking, where life's regular moments become special amidst the treetops.
Starry Nights Luxury Camping, located in the beautiful woodlands of the Sunshine Coast Hinterland, provides an amazing wilderness hideaway. The 75sqm handmade tents are placed on a hillside and have interiors made from repurposed barn floor boards, hand-carved stone basins, and a comfortable, roaring wood fire. The location, just over 10 minutes from Montville and 20 minutes from Mooloolaba Beach, provides the ideal blend of calm remoteness and easy access to local activities.
Each Starry Nights tent is outfitted with a comfortable king-sized bed draped in organic linen. Each unit has its own flushing toilets and a hot, steaming bath and shower, creating a seamless blend of rustic charm and modern convenience. In addition to your private sanctuary, each apartment includes a fully equipped kitchenette with a microwave, fridge, hob, and toaster. Furthermore, each tent has its own lounging area and table area, enabling you to unwind or enjoy a meal with a view.
The heart of Starry Nights, though, is the warm guest lounge, a social hub that hums with laughter, companionship, and new connections. They safeguard your privacy by only accepting two bookings or groups at a time, ensuring that your stay is as peaceful as the surrounding environment. They provide a range of amenities to enhance your stay, including free private parking, a sauna, and a barbeque. Unwind in the garden or the communal lounge area after a day of hiking, fishing, or seeing the surrounding sights. At Starry Nights Luxury Camping, you have the opportunity to be close to nature without sacrificing comfort or luxury. A truly remarkable glamping Sunshine Coast option.
Ingenia Holidays Rivershore, located in the heart of Maroochydore, offers a beautiful natural getaway about 12 kilometres from SEA LIFE Sunshine Coast Aquarium. This 4-star resort stands out for its amenities, which include complimentary bikes, free private parking, an outdoor swimming pool, a lush garden, personalised room service, a concierge service, and exciting nightly entertainment. For guests looking for an exceptional event setting, the resort also offers fully equipped conference and banquet facilities.
Each accommodation at Ingenia Holidays Rivershore is thoughtfully designed for comfort and convenience, and has a flat-screen TV, a kitchenette, and complimentary Wi-Fi. Private bathrooms include a shower and complementary toiletries. Some rooms also have breathtaking river views, creating a seamless marriage of comfort and nature. Throughout their stay, guests can expect fresh bed linen and towels.
The resort's exclusive King Safari Tents are the ultimate of luxury, delivering a unique blend of nature and comfort. These roomy self-contained safari tents come with ensuite toilets, kitchenettes, and spectacular river views. Guests looking for a nostalgic twist can stay in the Airstream Sovereign, an 80s-inspired trailer outfitted with all creature amenities and attractive decor for a unique experience. It has a comfy bed, a bathroom, a TV, outdoor deck seats, air conditioning, a kitchenette, and other facilities, making it a delightful home-on-wheels for a truly spectacular glamping Sunshine Coast holiday.
The Noosa Eco Retreat, tucked away in the heart of Noosa's ecosystem, is a monument to world-class eco-tourism. The retreat provides a unique experience by hosting no more than 12 adult visitors at any given time, set within the quiet expanse of over 100 private acres. It provides an inviting natural nature sanctuary for people to unwind, relax, and reconnect.
Guests are invited to stay in one of the six spacious, self-contained, eco-luxe Yurts, each of which is privately located and offers stunning views of Mount Cooroora. These Yurts are a uniquely Queensland twist on glamping, offering the perfect balance of nature's raw beauty and the luxury of modern amenities.
Mountain View Yurts live up to their name, providing unobstructed views of Mount Cooroora. From their unique elevated deck, guests may enjoy stunning sunrises and sunsets as well as the starlit sky. Each Yurt is 50m2 in size and features a luxurious king bed (or twin beds), an eco-luxe en-suite bathroom, an open living and dining area, and a well-equipped kitchenette. The glass wall, three levered windows, a French-style entrance door, a whirly-bird ventilator, and a portable evaporative conditioning unit are among the innovative features that assure a comfortable and refreshing stay.
The remote Beauty Spot Yurts offer an elevated, tree-lined glade that backs directly onto Tuchekoi National Park for those seeking seclusion. These are equipped with identical facilities as the Mountain View Yurts and provide an intimate connection with nature while providing breathtaking views during you glamping Sunshine Coast getaway.
The Noosa Eco Retreat offers a wide range of activities. Climb the renowned Mount Cooroora, explore walking trails, partake in bird watching, wildlife spotting, or eco-therapy, or practise yoga with a view. 'Jellybag' napping is highly suggested for individuals seeking relaxation!
A short distance away is the lovely township of Pomona, which is alive with cafes, trendy bars, restaurants, shopping opportunities, and the historic Majestic Theatre. Beyond Pomona, guests can explore the Noosa Everglades, Noosa shire's magnificent beaches and unspoilt parks, shop at the famous Eumundi Markets, or visit local wineries, distilleries, and even an award-winning Meadery! With so much to offer, guests at Noosa Eco Retreat can genuinely design their own ideal retreat.
The Dahlia Domes, perched above a stunning ridge overlooking the ocean, provide an unequalled blend of luxury and nature immersion. These domes, nestled in an ideal setting, offer stunning vistas, a sense of community, and wonderful food, all wrapped up in a sumptuous experience. They are also conveniently positioned just a short drive from Noosa Heads.
Each Dahlia dome is made up of a 6m geodesic building that sits on the same deck as its own bathroom. The dome features a king-size bed with linen linens and beautiful ocean views from which visitors may watch the moonrise from the comfort of their bed. The domes are located on a property that also has three more domes on a terrace 100 metres above the Dahlia domes.
Guests staying at the Dahlia domes have access to a big, covered common space on the bottom terrace. This common area has a simple kitchen, a couch, a dining table, and lots of space for activities like yoga or dancing. Because the hotel has composting toilets and showers that use rainwater gathered on the property, guests are asked to be attentive when using these facilities.
Guests can park conveniently adjacent to their dome, ensuring simple access. Other domes on the property are occupied as well, so tourists can expect to see friendly faces during their stay. They may even get a hug from one of the dogs who live on the farm.
In essence, the Dahlia Domes provide a one-of-a-kind opportunity to enjoy luxury amid nature's embrace, ensuring that all visitors have a wonderful glamping Sunshine Coast stay.
Wrapping up the Splendour of Sunshine Coast Glamping
---
The Sunshine Coast Hinterland of Queensland offers a multitude of unique accommodations, reflecting the very essence of 'Glamping Sunshine Coast'. Luxury meets wildness here, creating an unforgettable experience that masterfully balances comfort and nature.
The Hinterland fully embraces the spirit of Sunshine Coast Glamping, from sumptuous safari tents besides riversides to eco-retreats in the heart of Noosa's biosphere, and from cosy tiny homes to panoramic geodesic domes. These lodgings not only provide a place to stay but also provide experiences that will last a lifetime.
So, immerse yourself in the splendour of Sunshine Coast Glamping. Set out on a tour that perfectly integrates relaxation, adventure, and nature, leaving you with amazing memories. The Hinterland greets you with a plethora of wonders to be discovered.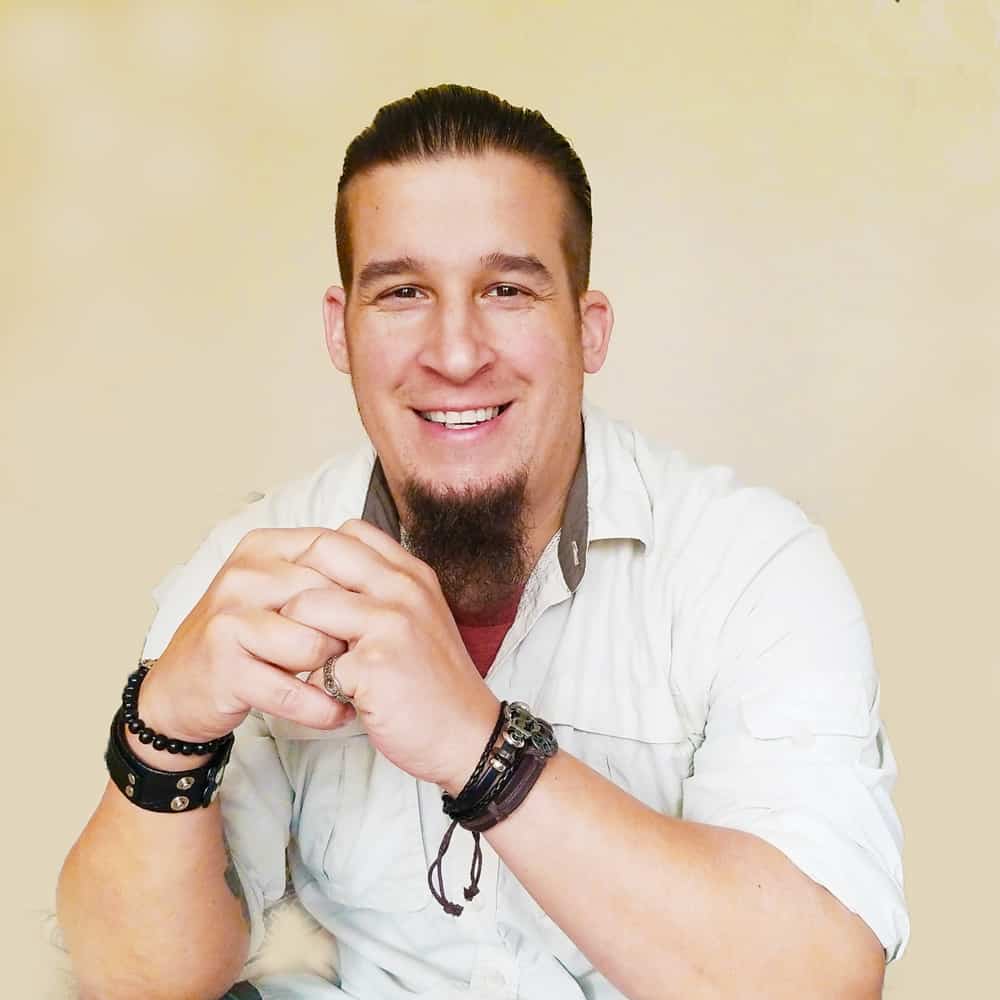 Full-time World Travel Writer who runs multiple websites and social media accounts. I have spoken at various conferences around the world. Some of my hobbies include adventure, fitness and new technologies. I am also a trekkie!