Hello and welcome to Glamping Puerto Rico, where the colorful energy of the Caribbean collides with the appeal of opulent lodgings surrounded by nature's beauties. Puerto Rico, located in the center of the Caribbean Sea, provides an enthralling setting for amazing glamping experiences. Glamping in Puerto Rico combines the finest of outdoor adventure and luxurious luxury, allowing you to immerse yourself in the island's natural beauty while enjoying in upmarket luxuries. In this article, we encourage you to take a journey through six amazing glamping locations that capture the spirit of Puerto Rico's stunning surroundings and provide a one-of-a-kind and unforgettable stay.
The "Island of Enchantment," Puerto Rico, entices visitors with its gorgeous beaches, verdant jungles, and rich cultural heritage. Glamping, a blend of luxurious and camping, provides a new and exciting way to see the beauties of this island paradise. Traditional hotels are no longer available; glamping allows you to enjoy nature's magnificence while staying in unique and sumptuous lodgings. Each glamping site, from quiet jungle cabins to beautiful containers and spectacular domes, has been deliberately created to bring you closer to Puerto Rico's natural treasures without sacrificing comfort.
When you explore the world of glamping in Puerto Rico, you'll find a harmonic combination of luxury and the great outdoors. Imagine yourself cocooned in a private forest hut in Rincón, surrounded by lush foliage and serenaded by the melodies of tropical birds. Consider the romanticism of a lovely 20′ container in Mayaguez, tucked among lush foliage and equipped with a relaxing jacuzzi. Consider the breathtaking views from a gorgeous dome built atop Puerto Rico's mountains in Naranjito, where panoramic views of Lake La Plata and the surrounding region greet you every day.
This article will expose you to these remarkable glamping experiences and others, allowing you to discover Puerto Rico's attractions while enjoying the luxuries of luxurious hotels. Whether you prefer adventure, peace, or a romantic break, Puerto Rico's glamping locations may accommodate your needs. Prepare to be enthralled by Glamping Puerto Rico's magnificent scenery, colorful culture, and exhilarating activities. Allow us to be your guide to this unrivaled Caribbean paradise.
Other articles you may like:
Our list of Glamping Puerto Rico Sites to Book
---
Escape to a serene forest cabin in Rincón, Puerto Rico, where you can detach from the strains of daily life and reconnect with nature. This quiet cabin, surrounded by lush foliage, offers solitude, serenity, and natural beauty. Sleep under the stars in a cozy queen-size bed with a skylight above, serenaded by jungle noises. The open-air kitchen allows you to make meals while surrounded by nature's beauty, and the unique outdoor bathroom delivers an immersive tropical experience. Relax by the fire pit, cook marshmallows, and gaze up at the stars. This cottage is ideal for couples or lone visitors who want to reconnect with nature.
Discover a romantic glamping vacation in Mayaguez in a lovely 20′ container surrounded by lush flora. This private location provides solitude while being conveniently accessible only minutes from town. Indulge in the warmth of nature by relaxing in the jacuzzi and spending magical nights by the fire pit, serenaded by the singing Coqui and bird symphony. This glamping site provides the ideal blend of seclusion and convenience, with close access to supermarkets, pharmacies, and scrumptious dining options.
Relax in a geodesic dome tucked near Naranjito, with stunning views of Puerto Rico's mountains. This dome, located on a 10-acre private farm, offers a one-of-a-kind glamping experience complete with a full kitchen and toilet. As you leave the hustle and bustle of the city, you'll be rewarded by panoramic views of Lake La Plata and the surrounding metro region. Enjoy air-conditioned comfort and contemporary conveniences within the dome. Immerse yourself in the enthralling grandeur of Puerto Rico's mountains, and let the dome serve as your haven of relaxation and inspiration.
Set off on an unforgettable glamping journey in Aguadilla, where you may camp in maximum luxury. Discover a smoke-free campsite with an outdoor pool and air-conditioned rooms with private pools. Each apartment has been deliberately built for your comfort, and complimentary Wi-Fi keeps you connected. Relax on your private terrace and enjoy the tropical atmosphere. Aguadilla's gorgeous surroundings are ideal for a spectacular glamping holiday.
Shalom Glamping, located near Aguadilla, provides peace and quiet. This glamping Puerto Rico site is surrounded by natural beauty and provides air-conditioned rooms with wonderful pool views. Relax in the comfortable lounge space, cook meals in the well-equipped kitchen, and dine al fresco on the outside dining area. Use the property's BBQ facilities or play a round of mini-golf. Shalom Glamping provides a tranquil refuge in Aguadilla, whether you prefer leisure or action.
Pitahaya Glamping in Cabo Rojo offers sustainable tranquillity. Immerse yourself in nature's splendor and take use of a variety of amenities, such as an outdoor swimming pool, a garden, and energizing yoga programs. Explore the local attractions of Guanica Dry Forest and La Parguera BioBay. Pitahaya Glamping is devoted to sustainability, offering a one-of-a-kind glamping experience that is environmentally friendly.
Each of these glamping locations in Puerto Rico provides a unique experience that allows you to connect with nature while also indulging in sumptuous comfort. Whether you're looking for privacy, spectacular vistas, or eco-friendly lodgings, these glamping spots provide the ideal background for an amazing vacation in Puerto Rico's Caribbean paradise.
Things to do when Glamping Puerto Rico
---
Explore Old San Juan
No trip to Puerto Rico is complete without taking a stroll through the lovely streets of Old San Juan. Wander around the old cobblestone lanes adorned with beautiful Spanish colonial houses to step back in time. Discover UNESCO World Heritage Sites such as Castillo San Felipe del Morro and Castillo San Cristobal. Visit museums, art galleries, and boutique stores to learn about Puerto Rico's rich history and lively culture. Indulge in the local food at exquisite eateries while taking in the vibrant ambiance of this intriguing city.
Visit El Yunque National Forest
Explore El Yunque National Forest, the only rainforest in the United States National Forest System. Hike along pathways filled with waterfalls, unique foliage, and various species to immerse yourself in the luscious surroundings. Explore the enthralling splendor of La Mina Falls or cool down in the natural pools. Visit the visitor center to learn about the forest's ecological significance as well as its rich history. A visit to El Yunque provides an opportunity to reconnect with nature and see the awe-inspiring splendor of Puerto Rico's rainforest.
Water Activities
With its scenic shoreline and crystal-clear seas, Puerto Rico is a water enthusiast's heaven. Snorkeling or scuba diving allow you to explore the vivid underwater environment. Explore the vibrant coral reefs, swim among tropical fish, and marvel at the aquatic life. If you're looking for adventure, try paddleboarding or kayaking down the coast, soaking in the scenery and the exhilaration of floating over the sea. Puerto Rico's seas are also ideal for surfing, with various surf breaks catering to all skill levels.
Bioluminescent Bays
Bioluminescent bays are one of Puerto Rico's most fascinating natural beauties. Explore the wonders of bioluminescence at night, which is created by small creatures that emit a captivating blue-green glow in the water when disturbed. Explore bioluminescent bays by kayak or boat, such as Mosquito Bay in Vieques or Laguna Grande in Fajardo. Paddle through the enchanted waters, leaving a trail of shimmering light behind you. It's an extraordinary experience that will leave you speechless at the splendor of nature.
Take a Foodie Adventure
Puerto Rico's cuisine combines tastes from its indigenous Tano roots, Spanish ancestry, and Caribbean influences. Traditional meals like as mofongo, a delicious mashed plantain dish, and lechón, luscious roasted pig, are available. Visit local food markets, such as Mercado Santurce in San Juan, to sample a variety of local foods. Don't pass up the opportunity to try delicious tropical fruits, sip coquito (Puerto Rican eggnog), or sip a strong cup of Puerto Rican coffee. The bustling culinary scene on the island is likely to excite your taste buds and leave you wanting more.
Relax on Pristine Beaches
Puerto Rico is famous for its beautiful beaches with fluffy sand and turquoise seas. Puerto Rico has a beach for everyone, whether you like bustling and popular beaches like Condado or the more quiet and beautiful coastline of Flamenco Beach in Culebra. Relax in the sun, enjoy soothing swims in the turquoise waters, or simply read a book. Water sports such as paddleboarding, jet skiing, and sailing are popular. Puerto Rico's beaches are ideal for relaxing, rejuvenating, and taking in the island's natural beauty.
Puerto Rico provides a range of experiences for glampers seeking adventure, leisure, and cultural immersion, with its rich cultural legacy, gorgeous natural scenery, and a plethora of activities to enjoy. Explore the ancient alleyways of Old San Juan, explore into the jungle, and enjoy water sports along the scenic coastline. Admire the stunning bioluminescent bays and sample the island's numerous gastronomic offerings. And, of course, don't forget to spend some time to simply rest and unwind on the magnificent beaches that line the Caribbean paradise's coasts. Puerto Rico encourages you to make unique moments while immersing yourself in the magic of glamping in its enchanting surroundings.
---
Glamping Puerto Rico provides a wonderful blend of luxury, adventure, and natural grandeur, allowing you to retreat into the Caribbean's stunning landscapes. Each glamping site offers a unique experience steeped in Puerto Rico's natural splendor, from hidden jungle cabins to quaint containers and spectacular domes. These glamping lodgings cater to your preferences, whether you're looking for a romantic weekend, a calm retreat, or an exciting outdoor experience.
Discover a place that captivates the senses and makes a lasting imprint as you experience the delights of Puerto Rico, from the bustling streets of Old San Juan to the calm woods and gorgeous beaches. Puerto Rico's rich cultural legacy, gorgeous natural scenery, and friendly friendliness make it a great destination for glamping fans.
Glamping Puerto Rico guarantees an exceptional experience, whether you're stargazing from the luxury of a rainforest cabin, reveling in the panoramic views from a geodesic dome, or immersing yourself in sustainable peace at a glamping site. Set off on this one-of-a-kind tour where luxury meets nature and make unforgettable memories in this Caribbean paradise. Discover the allure of Glamping Puerto Rico and let the island's natural beauty to enchant your heart and soul.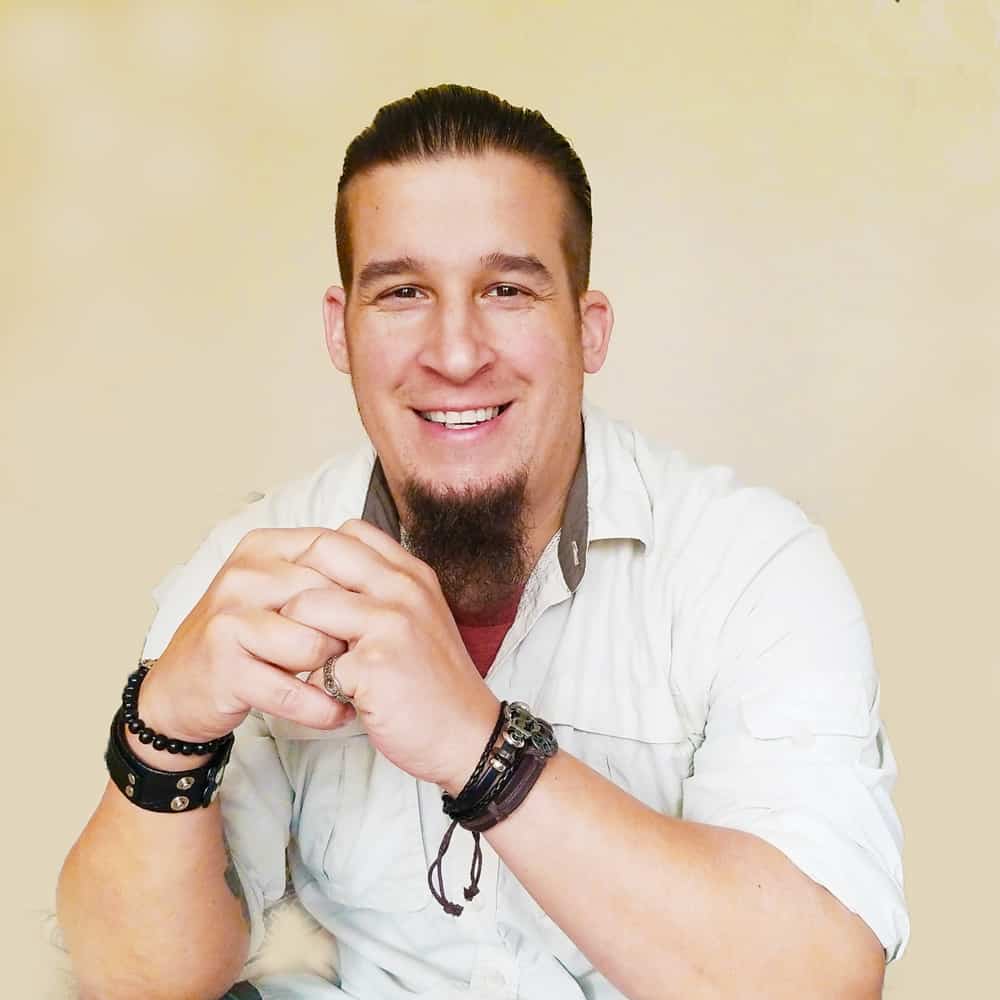 Full-time World Travel Writer who runs multiple websites and social media accounts. I have spoken at various conferences around the world. Some of my hobbies include adventure, fitness and new technologies. I am also a trekkie!