Glamping North Wales is one of the best ways to fully experience this incredible part of Britain. Northern Wales has everything nature lovers and adventure seekers dream of, including a coastline, mountains, countryside, heathland, rivers, and miles of hiking trails. Furthermore, it's home to the beautiful Snowdonia National Park.
Then there's the display of history and ancient culture around every corner. North Wales has dozens of castles, historical sites plus charming towns, and fishing villages to explore.
Why go Glamping in North Wales
While there are plenty of options for more traditional accommodations in North Wales, glamping North Wales is becoming increasingly popular. It's a fabulous way to enjoy being immersed in the natural beauty of the region without giving up the comforts of a hotel.
There are all types of glamping in North Wales. Luxury tents, yurts, domes, treehouses, tipis, shepherd's huts, and glamping pods are everywhere. You can even go glamping in a castle or stay in a glamping site with a hot tub!
Similar to Glamping Ireland, when you plan your Glamping North Wales trip you have to first decide where you want to base yourself. You can drive across the whole of North Wales in a couple of hours so anywhere can essentially be reached via a day trip.
However, if you have a specific interest, exploring Snowdonia National Park for example, then basing yourself close to that site of interest may be a good option.
Locations for glamping in North Wales include Gwynedd which will put you close to the Caernarfon Castle or Bala Lake. Glamping in Conway provides good proximity to the long-established seaside resorts of Llandudno and Colwyn Bay.
The popular area of Denbighshire has glampsites within easy reach of all the main sites like Llangollen and Rhyl. Or you can go UK glamping on the Isle of Anglesey or by picturesque Snowdonia.
Note: There is no definitive border between north and south Wales. In fact, you may often see the country split into south Wales, mid-Wales and North Wales. For the purposes of this article, we're talking about North Wales as being north of Aberystwyth.
Read Also:
Glamping in Brecon Beacons in South Wales
Forest of Dean Top Glamping Spots
Best of Glamping New Forest England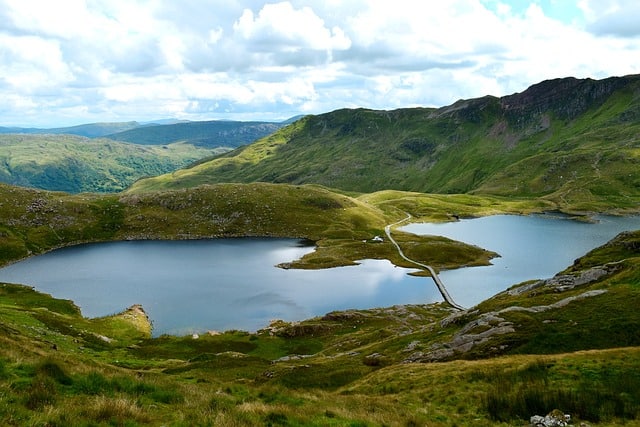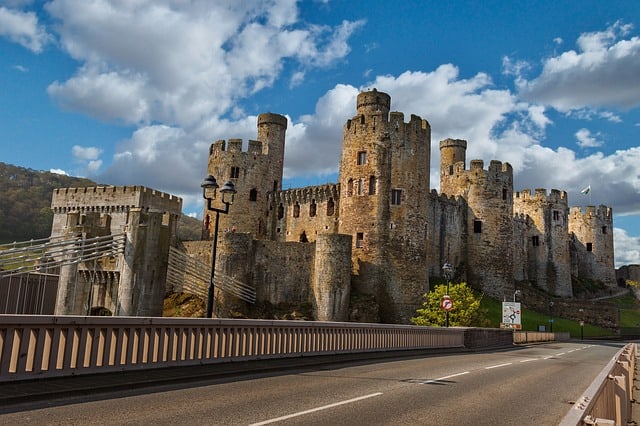 Things to do when Glamping in North Wales
It's a good idea to familiarize yourself with the top things to do in North Wales so that you can choose the best glamping site location for your plans.
The most popular and well-known site in North Wales is Snowdonia National Park. The park covers a fair amount of North Wales and is known for spectacular natural beauty, mountain vistas, hiking and climbing, and the snow-capped mount Snowdon, one of the highest points in the British Isles.
If you like castles then you'll be in heaven in North Wales. The building of the impressive Caernarfon Castle began in 1283 for the very first Prince of Wales. It has 13 towers and 2 gates and remains one of the best-preserved medieval fortresses in Europe.
Conwy Castle is considered a masterpiece of medieval architecture as well as one of the most picturesque castles in Wales. Then there's Beaumaris Castle on the Isle of Anglesey with its water-filled moat and thick walls showing the defensive strength of this fortification.
Sitting imposingly on top of a hill overlooking the Irish Sea is Harlech Castle named by UNESCO as one of the best examples of 13th-century military architecture. The National Trust property of Penryhn Castle was built in 1837 so it doesn't have the historic value of the other castles but it's still worth a visit.
Another must-see in North Wales is the picture-postcard perfect seaside town of Llandudno. Here there are two sandy beaches, a late Victorian pier, and the popular Great Orme Tramway offering stunning views of the Irish Sea.
The unique Portmeirion is a replica of an Italian village complete with cafes, fountains, a church, and beautiful gardens, in particular Gwylt Gardens.
The scenic Isle of Anglesey has some lovely small seaside resorts, five market towns, and lots of charming little fishing villages. If you have the time and energy one of the best ways to explore the island is by hiking the 200 km Anglesey Coastal Path.
So, once you decide what you most want to see and do in North Wales the next step is to determine the type of glamping experience you'd like to enjoy. Following are some of the top North Wales Glamping spots to get you started. Whichever you choose make sure to reserve your spot early as these unique lodgings tend to book up fast.
Note: We will be writing more detailed posts on glamping spots in North Wales and will link to them from this page so check back soon!
Our list of Top Spots for Glamping North Wales
---
Location: Amlwch, Wales
The Hazel North Wales Glamping Hut with Hot Tub is a one-of-a-kind and thrilling glamping location on Anglesey, North Wales. The hotel has a hot tub to unwind in after a day of touring and free private parking. It is 45 kilometers from Snowdon Mountain Railway and 20 kilometers from Red Wharf Bay.
Every unit has a balcony with garden views, a kitchenette with a fridge and a microwave, and a private bathroom with a shower. A toaster and kettle are also provided, making it simple to prepare your own meals. Guests may also unwind in the property's garden and take in the breathtaking views. There are also alpacas on site for animal enthusiasts to connect with.
There are several activities in the nearby region, such as visiting Anglesey Sea Zoo, which is 32 kilometers away, or Beaumaris Castle, which is 32 kilometers away. Anglesey Airport is about 24 kilometers away. Hazel Glamping Hut in North Wales is the ideal spot to get away from it all and have a unique and unforgettable holiday with your pet companion in the lovely Welsh countryside.
---
Location: Ffrith, Wales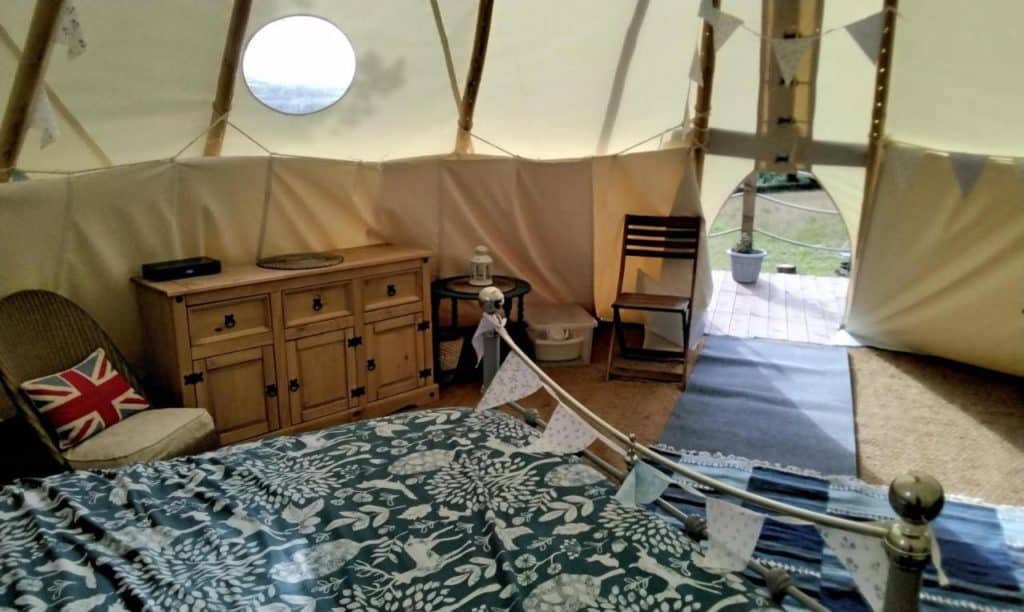 Ty Uchaf Farm Glamping North Wales is a unique and interesting glamping destination 20 miles from Chester Racecourse in Ffrith. A modest farm in the undulating Welsh countryside offers luxurious pods, and tipis. BBQs, firepits, wildlife, and 20 acres to explore and build memories await guests.
"Ty Mynydd," a big, 21-foot traditional sioux tipi, with balcony views west over the Clywdian hills and spectacular sunsets. Firepit, tripod cooker, and BBQ/oven. A cozy woodstove is inside. It has 12v electrics and USB charging connections, fridge and kitchen, dining table and chairs, DAB radio, games, maps, and literature for a wonderful stay. Tipi compost toilet and outdoor hot shower. It features a wonderful double bed and a sofa-bed for two kids.
---
Location: Welshpool, Wales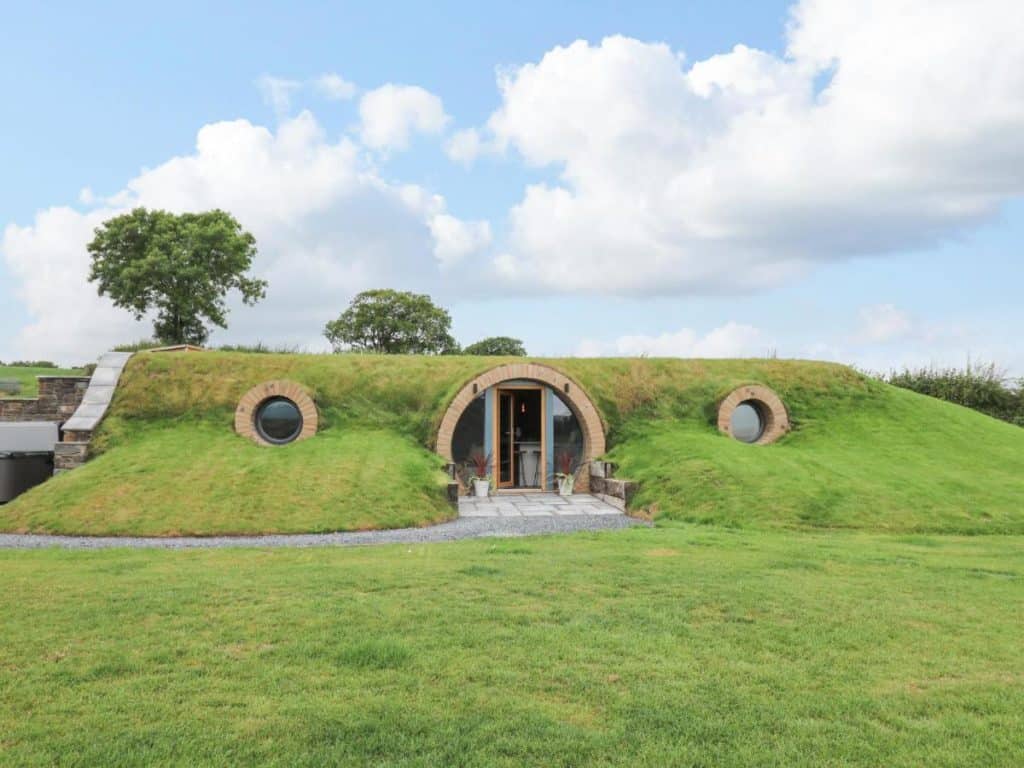 Tan Y Waw is a one-of-a-kind and thrilling glamping location in Welshpool, Wales that will take you to another universe. Consider sleeping in an underground cabin like a hobbit hut, replete with all the contemporary facilities you want for a pleasant stay. The house has free WiFi, a TV, and a private garden with free parking. The vacation house contains two bedrooms, a kitchen with a fridge and an oven, and two bathrooms with a shower and a hot tub. Outside, there's a private front patio with furnishings, a hot tub, and a BBQ, as well as off-road parking for two vehicles.
Cycling, attending the Llanfair Caereinion Carnival, enjoying a river walk along the banks of the Banwy that leads to an arboretum, and checking out Welshpool, which is nestled away in the higher slopes of the picturesque Severn Valley, not far from the Welsh-English border, are all must-do activities. It is a bustling town centered on The Church of St. Mary, with a Post Office, two supermarkets, and three distinct bars. Don't miss the annual Llanfair Caereinion Carnival, which comes through town with a complete procession of floats and dance groups to replicate the carnival spirit of Rio. So pack your luggage and prepare for an experience of a lifetime at Tan Y Waw!
---
Location: Pwllheli, Wales
Best for: Family, couples, farm experience, river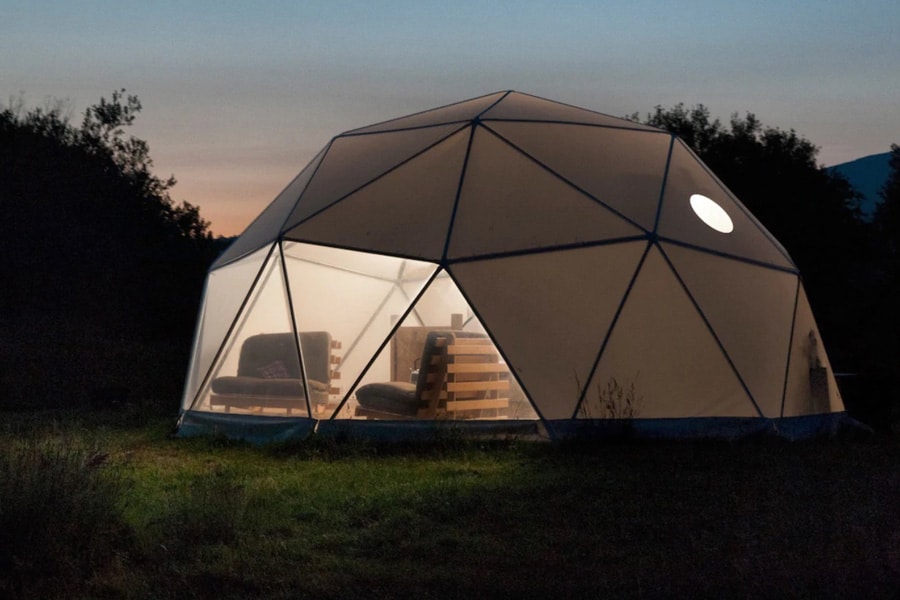 Imagine gazing up at the stars from your private deck with the sounds of cracking wood at this amazing Glamping Abersoch dome in North Wales. The glamping dome sleeps 4 and has a cozy stove to snuggle up to or use the provided Welsh blankets for extra warmth.
There is a property shower and bathroom area and shared kitchen. The hosts provide a hamper of fresh produce to each guest and you are welcome to collect your own eggs each morning as well. Enjoy the river bank on the property and help feed the goats on your way back. Roasting marshmallows under the stars never looks so fun!
---
Location: Abergele, Wales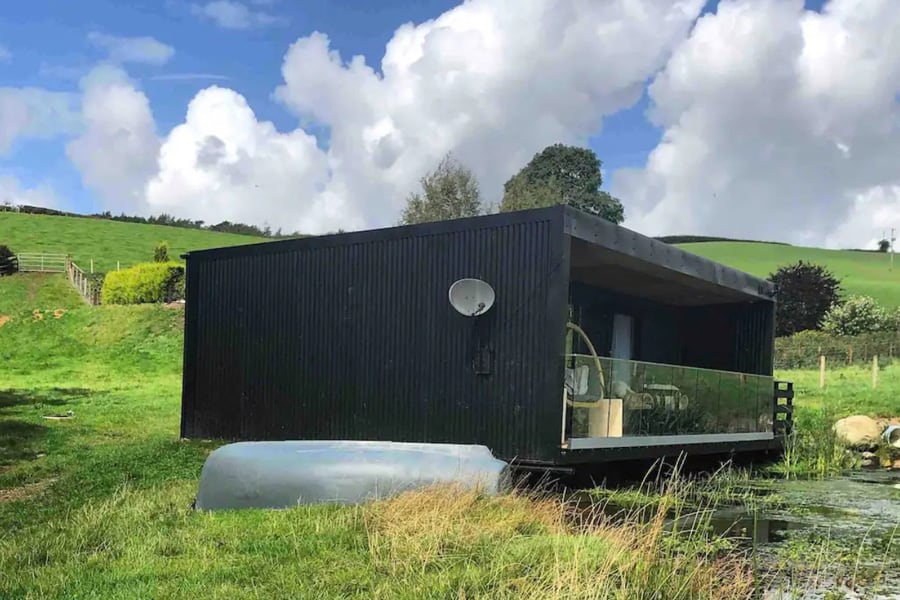 Best for: Couple, romantic or relaxing getaway, privacy, proximity to Snowdonia and Llandudno
This unique glamping pod in North Wales sits on a beautiful pond near Abergele. Relax in a swing on your private porch as you take in the view and sip your morning tea. Wildlife and scenic rolling fields can also be seen from the comfort of your bed.
This is a perfect romantic spot for couples to stay while they explore the North Wales area. If you are a solo traveler, this glamping pod can provide solitude and peace after a day of adventuring. With a well equipped kitchen and luxury bathroom you are completely set for your next holiday.
Location: Clynnog-fawr
Best for: Family, secluded off-grid woods, permaculture farm experience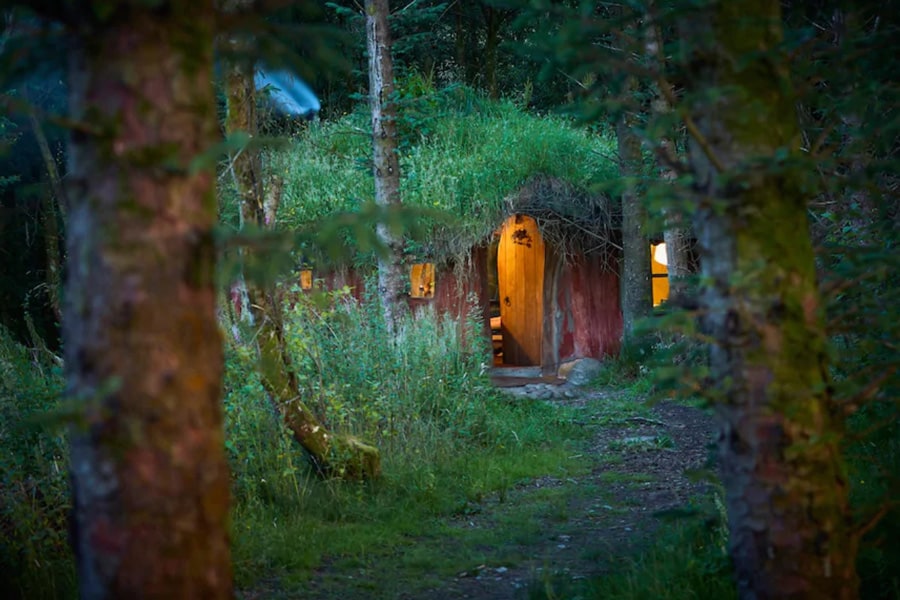 Come to the Shire for a getaway and relax and unwind being a hobbit for the weekend. Nestled on a 40 acre woodland near Clynnog-fawr Wales, this glamping hobbit home is a great place to hibernate after exploring the region. Other than a plug for your phone and 12v lighting this is truly an off-grid glamping spot.
Inside you have a double bed, sofa bed and a single bed for sleeping. There is a burner inside and a BBQ outside for cooking. Access to a composting toilet or regular toilet is available and a hot shower. Enjoy the property while you are there, feed the lambs, collect chicken eggs, or lounge in the hammocks. Book your hobbit experience now!
---
Location: Gwynedd
Best for: Couple, romantic getaway, private hot tub
Want to experience staying in a North Wales shepherds hut for a weekend holiday? Look no further, this hut gives you the perfect North Wales glamping Barmouth experience with amazing extra amenities and comforts like a hot tub, equipped kitchen, shower, and toilet.
Sit on your private balcony for romantic alfresco dining or to marvel at the spectacular sea views and countryside of North Wales. Enjoy meeting the friendly animals on the property and end your evening with a soak in the hot tub and roasting marshmallows at your own firepit with outdoor lighting to see your way.
---
Location: Isle of Anglesey, Wales
Best for: Couple, romantic getaway, Isle of Anglesey location, hot tub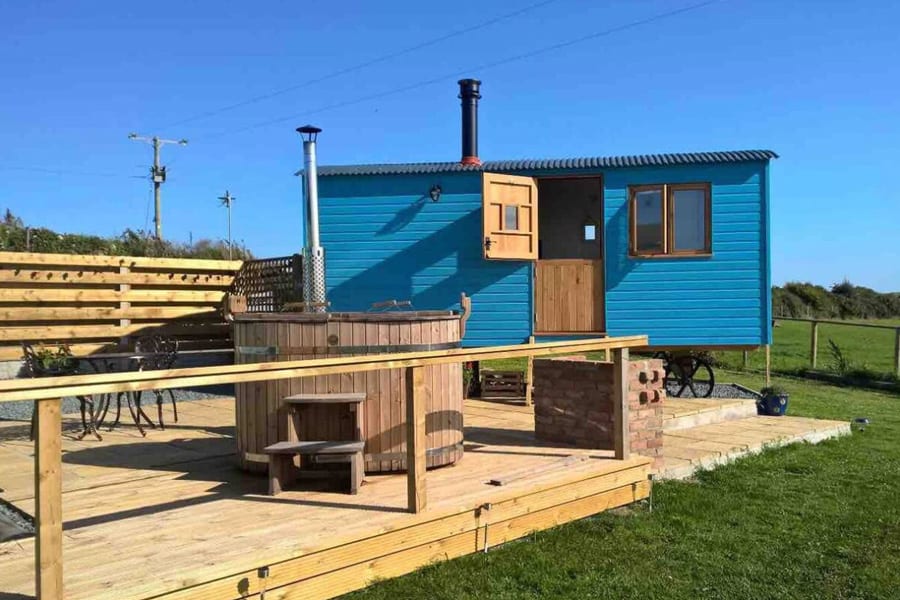 Here is another great North Wales Shepherds hut spot, this time you can experience Isle of Anglesey Glamping. The location is an easy walk from two beautiful beaches and the famous Anglesey coastal path. This romantic North Wales Glamping hut comes with a wood-heated hot tub as well. The modern amenities provide all the comforts of home as you surround yourself with the North Wales countryside.
The hut features a full down double bed, equipped kitchen with fridge, bathroom with shower, Wifi, smart tv and more. Your own BBQ and patio area makes a great place to take in the wonderful views and enjoy a glass of wine or morning coffee. Make sure to say hello to the sheep during your stay!
---
Location: Gwynedd, Wales
Best for: Families, couples, proximity to Slate Mountian, Zip World and Snowdonia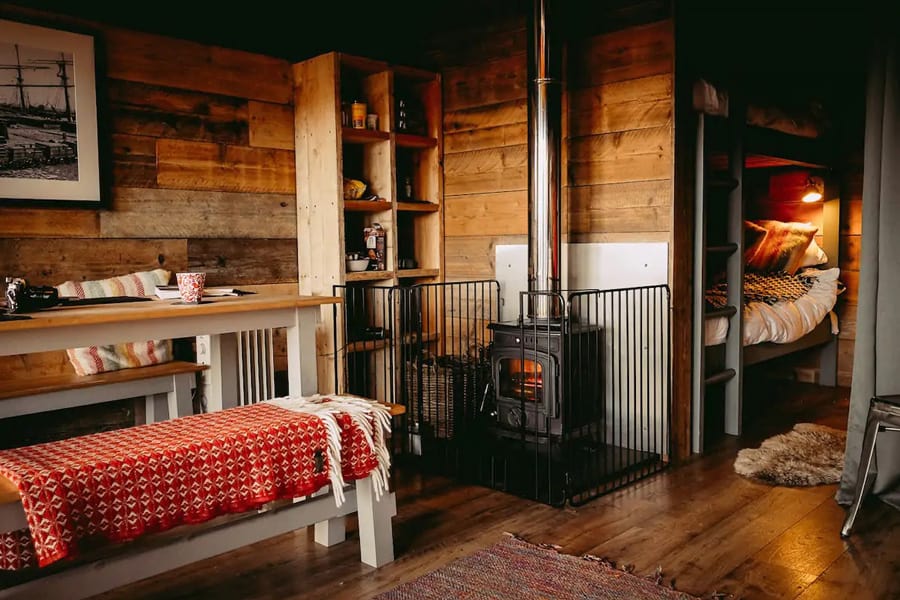 Glamping in your own safari tent is easy at Slate Mountain Glamping in North Wales. They provide safari-style luxury glamping tents for guests with all the proper amenities. Snuggle up to the wood fire stove or relax with a cup of tea or a glass of wine on your covered porch with a view.
Each spot has an amazing view over the Vale of Ffestiniog. Explore the attractions in the area of Zip World, Bounce Below and Slate Mountain in this unique area of Snowdonia National Park in Wales. They have multiple North Wales glamping tents available so check each one for your dates.
---
Glamping North Wales Pin It For Later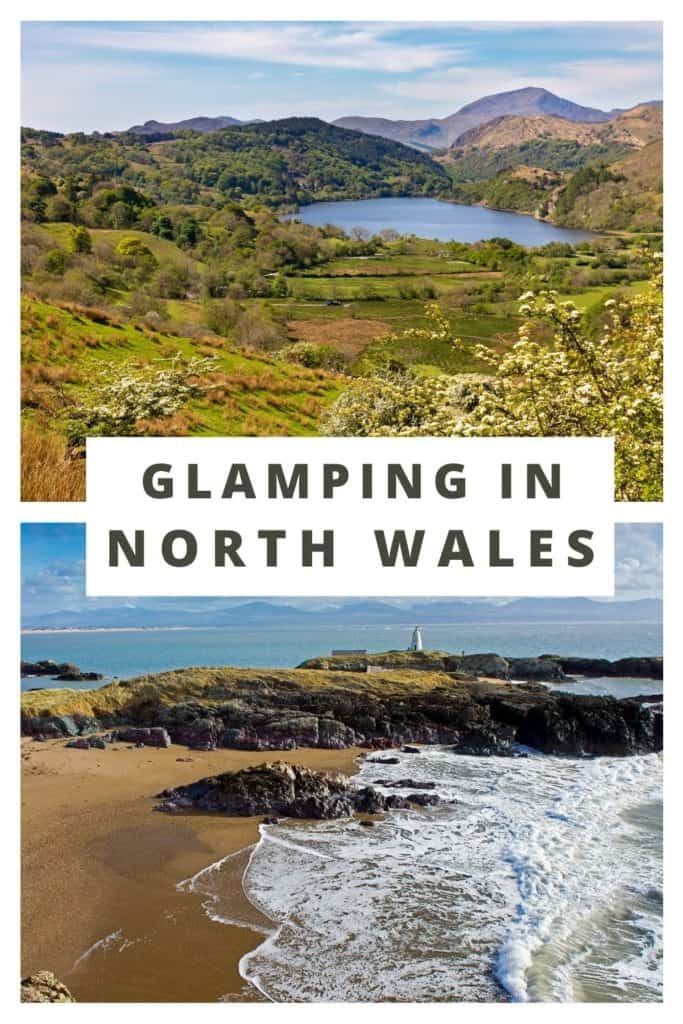 Looking for more Glamping UK articles?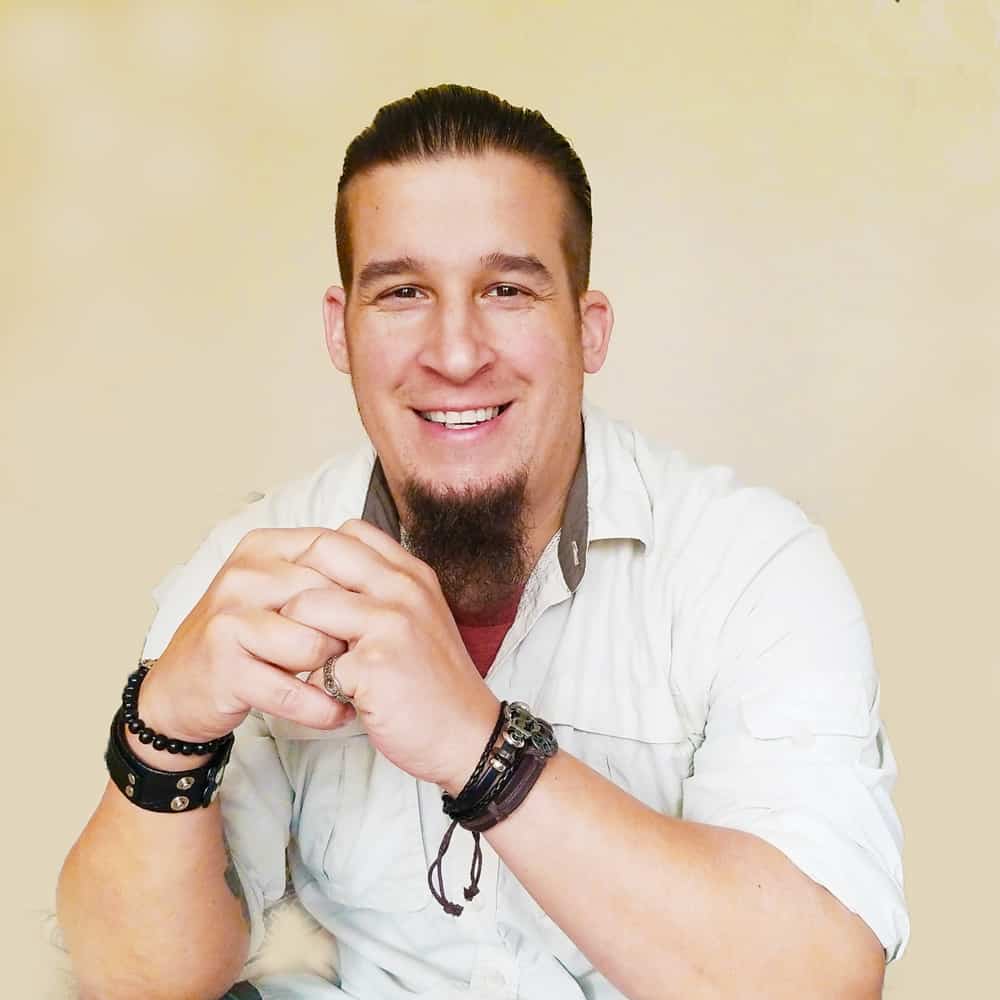 Full-time World Travel Writer who runs multiple websites and social media accounts. I have spoken at various conferences around the world. Some of my hobbies include adventure, fitness and new technologies. I am also a trekkie!