Wyoming and glamping go hand in hand. Wyoming, located in the northwestern United States, is one of the least populated states in the country, but what it lacks in people, it makes up for in adventure. Glamping in Wyoming is the ideal way to travel and see the state, allowing you to get outdoors and close to some of the best Wyoming tourist attractions. Jackson Hole is one of the most sought-after areas to call a home base to explore the state other than Yellowstone. This makes Glamping Jackson Hole a popular accommodation choice as it provides a unique way to enjoy the landscape with the comforts usually attributed to a hotel.
Discover Glamping Jackson Hole and explore the 98,000 square miles home to Grand Teton and Yellowstone National Parks, world-class ski resorts like Jackson Hole, and a plethora of other thrills hidden in its peaks and valleys. The town of Jackson Hole is a hub of events, bars, restaurants and music. The activities and adventure are endless and Jackson Hole Glamping is one of the best ways to truly experience it instead of a hotel or BnB.
Our Top Glamping Jackson Hole Spots to Book
---
This adorable cabin with high-end finishes is ideal for a getaway in any season. Quiet and isolated, but close to all of Teton Valley's attractions (less than 2 miles from Hwy 33). The wraparound deck provides stunning views and sunsets. The cabin is located on ten wooded acres with Fox Creek running through it, hiking paths around it, and direct access to the National Forest. Very private, comfortable setting with excellent wildlife watching. This is a beautiful home base for your adventures in Teton Valley and beyond. Hiking, snowshoeing, and antler hunting is available right outside the front door. There is an on-site huckleberry patch (you'll have to find it!)
The large propane freestanding stove quickly heats the cabin and is ideal after a day of skiing or on cool nights. A full-size bed is in the loft bedroom, and a small couch on the main floor slides down to provide additional sleeping space for a visitor or child. However, because the cabin is relatively small, it is best suited for a maximum of two adults and a young child. The kitchen is well equipped. The bathroom is equipped with a tub and a shower.
Escape to a boutique ranch in the heart of the Tetons, nestled in a beautiful mountain valley with Moose Creek gurgling pleasantly nearby. You'll appreciate our authentically Jackson Hole location in summer and winter, whether you're utilizing the ranch as a Teton or Yellowstone basecamp for adventure or as a magnificent gathering spot for your wedding, event, or family reunion.
Enjoy immediate access to Jackson Hole's legendary summer activities, such as hiking and whitewater rafting. You can come in the winter for a skier's paradise with cross-country ski trails just off your deck, equidistant from Jackson Hole Mountain Resort and Grand Targhee.
Fireside Resort is Jackson Hole's most unique approach to resort town lodging, with ecologically designed, LEED-certified cabins. We embrace modern yet rustic style in our houses, offering a unique take on luxury lodging in Wilson, Wyoming. Our Jackson Hole cabins are nestled in the Teton wilderness, allowing you to reconnect with nature while enjoying the privacy of a boutique hotel, the mood of a forested campsite, and the ambiance of your own warm home.
Whitewater rafting is a thrilling experience. While hiking through the Tetons, take in the stunning scenery and fauna. Take in the natural beauty of Yellowstone's geothermic features. Find out more about the area's most popular attractions and activities in and around Jackson.
Whatever your taste buds crave, there are plenty of food alternatives in Jackson Hole to fulfill them. Calico Bar & Restaurant serves sophisticated American-Italian food in a dynamic environment. Persephone's on the route to Teton Village is an excellent place to stop for morning coffee and a quick breakfast sandwich. There's nothing like Teton Thai after a hard day on the slopes, Sudachi, just down the street, serves excellent sushi. This makes it one of the most luxurious Glamping Jackson Hole accommodations to book.
A lovely queen size bed, a small couch, a mini-fridge, heater, A/C, working lighting, and a private bathroom with a tub and shower are all included in the Wild West tent.
Valley Village Glamping Tent is conveniently located off HWY 26 in Swan Valley, Idaho. They supply noise plugs and a sound machine for light sleepers.
Each room has a mini-fridge, air conditioning, and a heater.
A bathtub and a shower are available in the private bathroom.
If you have more than one car or are towing a trailer, please call us to make parking arrangements.
Enjoy the deck and the lovely trees on this property and the fire beneath the stars at the community fire pit.
Access the Valley Village clubhouse, where you may relax in the gaming room, have complimentary coffee and end the day cooking on the large BBQ.
Camping, nature, and luxury come together in one magnificent space at this adults-only vacation home in Irwin Glamping. It's a way to enjoy camping without sacrificing the modern conveniences you want. Self-check-in and luggage storage are both possible with the locking zipper. We've established new and better cleaning processes for check-in and check-out at Valley Village.
At the valley village, each residence is private.
For all units that have been established, self-check-in is required.
After guests check out, each house is sanitized with alcohol using an industrial spray gun.
When using the community fire pit or clubhouse, guests are advised to keep a social distance.
Hand sanitizer is available in the club for use.
This lovely property is located in The Valley Village in Irwin, Idaho, and it is fully decorated and ready for its guests to relax. This tiny house can accommodate 4 guests with a pull-out couch and a private room with a queen bed and a skylight above to view the stars. Relax on the wraparound deck or watch a movie on your full-size sleeper sofa.
A fully equipped kitchen and a full bathroom are waiting for you.
Tiny house, big living was aired on the DIY network.
Valley Village Tiny Homes and RV Park in Swan Valley, Idaho, has a new tiny house set among the pine trees.
Enjoy the wraparound veranda and explore this tiny adventure. When you go in, you won't believe you're in a small home because the kitchen has a full-size stove and a compact fridge and all of the necessary culinary tools.
There is a full-size pull-out couch in the living room and a TV with a built-in DVD player.
Relax in your full-size tub in your one-of-a-kind bathroom after supper.
Finally, go to your loft and gaze up at the stars from your queen-size bed, illuminated by a lovely skylight.
---
Whether you're planning on Glamping Jackson Hole or camping on your own. You may want to try at least a night or two in one of these unique stays. Truly relax and enjoy nature and explore the area's wonderful and beautiful sites while you do.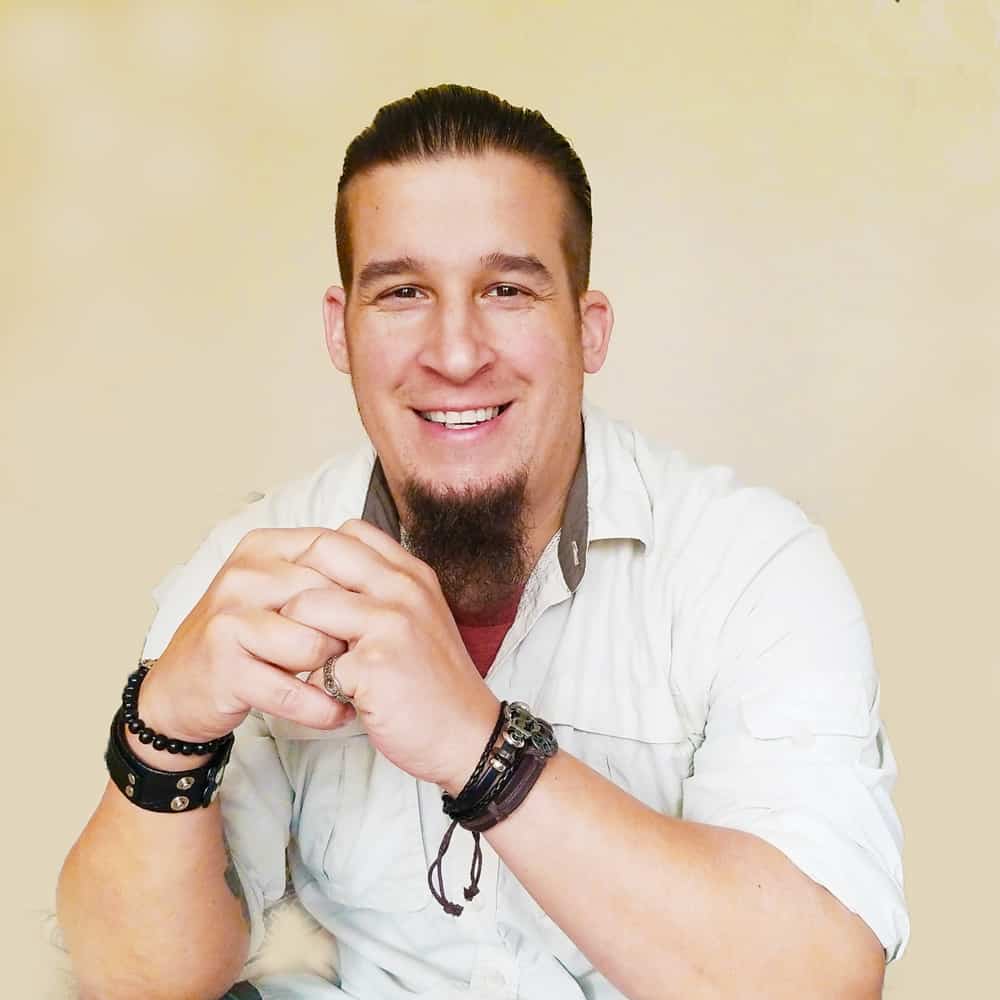 Full-time World Travel Writer who runs multiple websites and social media accounts. I have spoken at various conferences around the world. Some of my hobbies include adventure, fitness and new technologies. I am also a trekkie!