Wicklow County, located in the heart of Ireland's Ancient East, is a lush green paradise of rolling hills, breathtaking seaside panoramas, and rich history. Glamping in Wicklow should be at the top of your bucket list if you're looking for an immersive Ireland glamping experience that combines beautiful lodgings with stunning views.
Wicklow County is one of the most sought-after glamping spots on Ireland's east coast. Glamping in Wicklow County, however, offers much more than a comfy bed and a beautiful view. It's about discovering old ruins, hiking through vast forests, and interacting with nature in a manner that's both energising and refreshing.
Therefore, whether you're a solitary explorer searching for a new challenge, a couple seeking a romantic getaway, or a family looking for quality time in the great outdoors, glamping in Wicklow County has something for everyone. So pack your luggage, buy your tickets, and prepare for an unforgettable journey in one of Ireland's most stunning spots.
Read: Glamping in Cork
Our Top Glamping in Wicklow Spots to Book
---
Cronybyrne, a glamping in Wicklow County site is a beautiful setting for a tranquil and one-of-a-kind escape. The glamping camp, set on 100 acres of family farm, is just a 10-minute drive from Glendalough and an hour from Dublin, and offers spectacular views of the Wicklow countryside. The glamping caravans provide with everything you need, including comfortable mattresses, towels, hot water bottles, cooking amenities, lighting, and a Barbeque. The caravans are small and comfortable, making them ideal for couples or families with children. The unisex heated shower and toilet block is about 100m away and features great forceful hot showers as well as a hairdryer.
Clara Lara Funpark, a 6-minute drive from the farm, offers a wonderful day out for families with water slides, row boats, go-karts, mini-golf, and playgrounds all in a beautiful forest environment. Greenan Maze and Farm is also close, and it's a great spot to keep the youngsters entertained with a maze, a nature walk, and a visit to the friendly farm animals.
Glendalough Valley, with its magnificent lakes, monastery complex, and well defined trails, is only a 10-minute drive away for couples. I would recommend Glendalough Green for lunch or The Wicklow Heather for evening. Powerscourt Gardens, Mount Usher Gardens, and Kilmacurragh Arboretum are all close by and well worth a visit. For a cosy night around the campfire, try the local beers from Wicklow Wolf, Wicklow Brewery, and Wicklow Way Wines, or take a brewery tour to learn more about the process. Try the Avoca Café near Mount Usher Gardens, The Bay Cafe at Brittas Bay Beach, or The Firehouse Bakery in Delgany for the greatest breakfast/brunch in the neighbourhood. Cronybyrne is an excellent choice for anybody seeking a glamping experience that blends nature with luxury and ease.
Garden County Glamping in Wicklow is the most recent addition to the glamping scene in County Wicklow. They provide a one-of-a-kind and opulent experience that is exclusively available to adults. The secluded hideaway is located just 40 minutes from Dublin in the magnificent Wicklow countryside, and it provides easy access to some of the most attractive sights and landscapes in the region.
The glamping in Wicklow site provides each guest with their own private tent in addition to a toilet, making it the ideal location for couples looking to spend a romantic weekend away. Guests are welcomed with a complimentary bottle of wine to enjoy on their private terrace, as well as a BBQ for dining al fresco in the great outdoors. In this serene environment, the only thing that disrupts the visitors' ability to relax and unwind is the serene sound of birdsong.
The Dream Huts are a custom-built double shepherd's hut in the middle of the Wicklow countryside, surrounded by a young natural meadow. The proprietors created and built these huts with the goal of providing a one-of-a-kind experience for anybody wishing to get away from the city, stroll the Wicklow hills, or use as a magnificent base from which to explore the outdoors or a wedding in a relaxing and fully private setting.
The huts sleep two people and have a full-size kitchen, radiant underfloor heating throughout, a spacious shower wetroom with a rainfall shower and views of the neighbouring tree canopy, and a wood burning heater. The huts also include an eclectic mix of rescued vintage items juxtaposed with modern lighting and heating technology throughout, as well as extensive WiFi. Guests have access to the property and its surroundings, which are nestled inside its own private space, reached through its own gravel path, and include abundant parking, a fairy-lit outdoor eating area, recliners, and a covered Barbeque area.
The Dream Huts also have a complimentary dedicated EV charging station (3 pin). The owners are a busy family that enjoy all of the lovely vistas and activities that Wicklow, often known as The Garden of Ireland, has to offer. They are enthusiastic about cuisine and comfortable entertaining, and the architecture of the Dream Huts reflects this. Wicklow Town is about 5 kilometres away and has several pubs, restaurants, coffee shops, bookstores, and antique shops. The Devils Glen Wood is also close, while Glendalough, with its natural beauty and popular cafes, is only a 30-minute drive away. For afternoon tea, pre-dinner beverages, and classic country dining, visit Hunters Hotel in Ashford or Tinakilly Country House Hotel in Rathnew.
This adult-only glamping in Wicklow camp is tucked in a natural forest environment and offers breathtaking views of the Wicklow Mountains. The location has been carefully conserved to maintain its natural form, giving tourists with a close-to-nature experience. The location is easily accessible by vehicle from Dublin and is only a few minutes' walk from the St. Kevins Bus Service stop in Laragh village, making it a great destination for anyone seeking a tranquil and quiet escape away from the rush and bustle of the city.
This glamping in Wicklow location is ideal for individuals who want to hike and explore the great outdoors. The Wicklow Way Trail is only across the corner, and the Glendalough monastery ruins are within walking distance. The location is especially great for romantic holidays, as well as those interested in photography and animals. Parties are not permitted on the property, and group reservations must pay a security deposit upon arrival, with the individual making the reservation bearing full responsibility for the group.
Guests have access to a choice of dining options and local stores while staying on the outskirts of the lovely hamlet of Laragh. If you want to go farther afield, there is a Local Link bus route that runs from Laragh village to Wicklow Town, as well as the St. Kevins Bus Service route that runs from Dublin city centre to Laragh village. Our Wicklow glamping camp is an excellent spot for a calm retreat in nature or an active holiday exploring the surrounding trails and history.
This stone-walled private property is ideal for anyone seeking a secluded, calm holiday with spectacular views and great walking trails. The structure is close to the cities of Arklow and Wicklow, and it is only an hour from Dublin. There is a queen-size bed, a separate bathroom, and a kitchen/living area with a wood fire, a comfy couch, and a table with seats. The secluded setting is a wonderful escape from the hustle and bustle of city life, and wifi is provided for those who need to keep connected.
Visitors will have access to a large, well-equipped, genuine stone structure from the 1640s. The structure is two stories high, with an outside deck/patio space and a separate bedroom and bathroom section. The house also has a huge garden and orchard, as well as a polytunnel with seasonal vegetables that visitors are encouraged to use. There are also free-range duck eggs available.
Guests are recommended to complete their grocery shopping before arriving at the property because the nearest little shop is a short distance away in Avoca.
The Green Glen cottage is a unique and serene site located in the Wicklow Mountains, ideal for resting and avoiding the rush and bustle of daily life. The cottage is one-of-a-kind, built entirely by the hosts, with large windows providing wonderful views of the surrounding fields and woodland. Two double beds, one on the main level and one in a cosy loft, provide a good night's sleep. During the colder months, the wood-burning cooker will keep guests toasty.
Several neighbouring sights, including as Glendalough, Avondale Forest Park, the Wicklow and Sally Gaps, and various hills, are all within a 15-minute drive of the cottage. As you return to the cabin, the neutral hues, wood, natural stone, and soft textiles will immediately soothe you, aided by gentle lighting, candles, reading materials, and the fireplace. The cottage is located in the upper corner of a magnificent field with a wooden porch to enjoy the sun and explore the fields and the vast forest behind the cabin.
This glamping in Wicklow County cabin aims to reconnect guests with nature while still delivering a deluxe camping experience. The timber cottage is a warm, dry, and insulated structure with stunning views of rolling hills and open skies via lovely vintage windows. The cabin offers a comfy double bed, a fold-out table and chairs, and an outdoor picnic table, making it ideal for a romantic trip for couples. The covered verandah contains a camp kitchenette with a single stove for cooking meals, and a 30-meter walk through the garden leads to guests' private WC/shower facility, which is situated in a separate cabin.
The glamping camp sleeps two people and has its own solar power source that is supplemented by mains electricity. Its large south-east-facing windows provide lovely views of the surroundings, and there is a 4G mobile connection for internet access. Visitors may enjoy the peace and quiet of the countryside while listening to the calming cooing of woodpigeons and the noises of rooster 'Lemon' and his flock of joyful hens. Beautiful hikes in Avondale are close, as are good eateries in Rathdrum and Laragh, making it simple for guests to explore the region. The Wicklow Mountains provide river and sea kayaking, trail riding, hiking, and rock climbing for those seeking adventure. Glamping at this location is a fantastic opportunity to explore nature while still enjoying the conveniences of a posh camping experience.
If you're searching for a nice and peaceful break not far from Dublin, this beautiful cottage in Kildare could be precisely what you're looking for. It's the ideal spot to rest and unwind, with stunning views of the countryside. The cabin is tiny but well-equipped, with a kitchen, microwave, fridge/freezer, and cooking supplies, as well as a bathroom with a shower, toilet, and washbasin. There's also a smart TV where you can stream movies from your personal device, making it ideal for a movie night in.
The Whiskey Barrel Finnish Dry sauna and natural spring water cold shower are two of the property's features, ideal for a refreshing and restorative experience after a full day of activity. The whole lodge and living room, patio, Barbecue, outdoor wood burner, and sauna are exclusively for your use, creating a quiet environment where you may rest and unwind without interruptions.
Several notable sights are within driving distance of the cabin, including Russborough House, Tulfarris Hotel, Rathsallagh Hotel, Punchestown Race Course, and Naas Racetrack. If you want to explore the area further, Kildare, the Japanese gardens, and the National Stud are only a 30-minute drive away. Furthermore, with Dublin and the airport less than an hour away, getting to and from the cabin is simple. But bear in mind that the road leading up to the cottage is narrow and steep for over a kilometre.
Prepare to detach from the hustle and bustle of daily life and reconnect with nature at this incredible yurt vacation! This unique and serene area, tucked away in the lovely hills and forests of Wicklow, is ideal for travellers seeking a solitary and stunningly beautiful vacation.
The yurt is a pleasant, well-insulated refuge with lots of natural light flowing in through the big double-glazed windows and roof. This circular sanctuary is 7 metres in diameter (that's a huge 38 m2) and has a comfy double bed, a table and chairs for meals and games, a bean bag for relaxing, and a pellet burner for staying warm and cosy.
When it's time to go outdoors, you'll have everything you need to grill up a storm on the BBQ (just bring your own little gas bottle! ), as well as a fire pit to congregate around and share stories late into the night. You'll also have all the conveniences you need to be clean and refreshed throughout your stay, with a separate shower and toilet just a few metres away from the yurt.
Upon arrival, visitors are greeted cordially and shown all of the great facilities, which include stunning vistas. Guests may enjoy the breathtaking landscape from their private terrace or take a leisurely stroll in the nearby Broad Lough Nature Reserve. In the evening, visitors may reserve a seat in Tinakilly's award-winning restaurant or order meals to be delivered while watching the sun set over the Wicklow Mountains.
The glamping in Wicklow site has a beautiful setting with views of the rolling countryside and the Irish Sea. The tastefully designed new bell tents are cool and elegant, and visitors may enjoy the seclusion of hotel-styled restrooms positioned near to the tents, making it one of the most opulent glamping spots on Ireland's east coast. Each bell tent is set on a raised deck with heaters and electric blankets to keep visitors warm and comfortable, as well as an outdoor table and chairs for stargazing.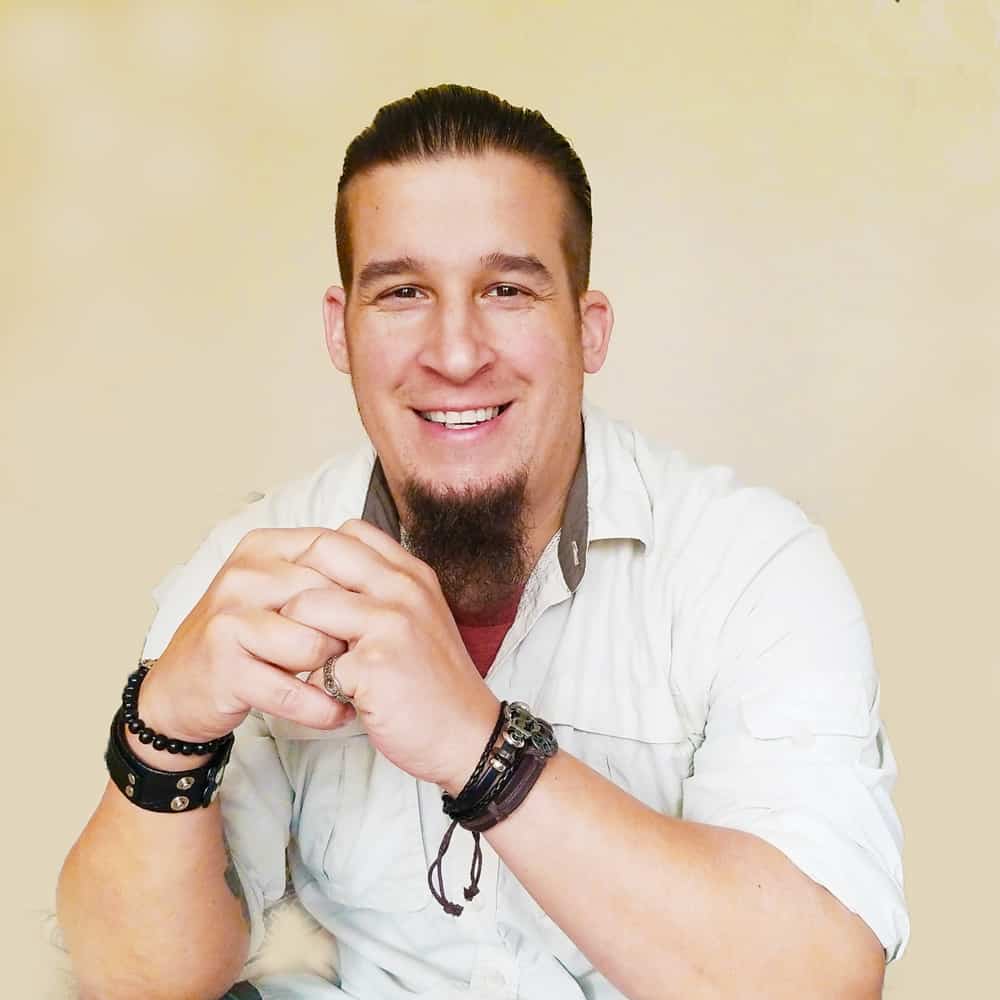 Full-time World Travel Writer who runs multiple websites and social media accounts. I have spoken at various conferences around the world. Some of my hobbies include adventure, fitness and new technologies. I am also a trekkie!