When it comes to experiencing the wonders of nature without sacrificing a touch of luxury, the phenomenon known as 'glamping' (glamorous camping) has taken the world by storm. And where better to embrace this tantalizing fusion of comfort and wilderness than in the heart of the tropical paradise, the Philippines? Glamping in the Philippines not only offers a retreat amidst pristine beaches, verdant mountains, and enchanting landscapes but wraps it all in a cocoon of luxury, ensuring that every sunset viewed and every bird's song heard is enjoyed in sheer comfort.
For city dwellers in need of a brief respite from the hustle and bustle of urban life, they don't have to look too far. Glamping near Manila provides an accessible oasis, allowing weekend warriors to trade the city's concrete jungle for a tented sanctuary, just a few hours away. Imagine trading the noise of honking cars for the gentle hum of forest life, all without forgoing the comfort of a plush bed or gourmet meals served under the stars.
Then there's glamping in Batangas – a dreamy venture into a coastal haven where azure waters meet opulent tented accommodations. Batangas, with its close proximity to Manila, has become a haven for glampers, offering an array of upscale campsites that sit harmoniously with nature. Here, one can listen to the rhythmic whispers of the waves, dive into crystal-clear waters during the day, and by night, sleep beneath a galaxy of stars, all while ensconced in luxury.
To go glamping in the Philippines is to truly understand the essence of melding two worlds – the raw beauty of the archipelago and the refined luxury that modern travelers seek. It's not just about being close to nature, but experiencing it in a way that doesn't compromise on comfort. So, pack those designer sunglasses alongside your hiking boots and prepare for a glamorous journey into the heart of the Philippines' untouched beauty.
Other Glamping in Asia
Floating Bungalows in Khao Sok
Glamping in New Zealand: The Wonders of Luxury Camping
Our List of Top Glamping in the Philippines
---
Location: Cavinti, Calabarzon, Philippines
The Camp-T-House, perched atop Cavinti's exquisite landscapes, is a vital feature of the BLOC Camp Site, hailed as the pioneering beacon of glamping in Laguna and a trailblazer in the Philippines. The T-House is a sanctuary where Filipino Folk Architecture blends perfectly with the serenity of a Zen Japanese House. It exemplifies the spirit of simplicity. Guests are invited to enjoy the simplicity of life while surrounded by nature's melodies and magnificent sights of a freshwater lake.
The completely plain area functions as both a tranquil workstation and a soothing refuge. Camp-T-House provides a quiet getaway from the hustle and bustle of city life, whether it's working while being immersed by nature's embrace or unwinding by the lakeside. Furthermore, the facility provides shared amenities such as the captivating lake, beautiful gardens, and dedicated cooking and eating facilities, providing a comfortable stay.
For those looking for a true glamping in the Philippines experience, keep in mind that camping is still the site's major feature. Although Camp-T-House provides various comforts, visitors are urged to bring basics with them to improve their stay, fostering the spirit of adventure that the BLOC Camp Site has promoted from its founding.
Location: El Nido, Philippines
Nacpan Beach Glamping, located in the famed resort town of El Nido, northern Palawan, provides a unique combination of luxury and pristine beauty, just a short flight from Manila. This site promises an experience that combines the adventure of glamping with the attraction of Palawan's stunning beaches and limestone islands. It is located on the pristine sands of Nacpan Beach, a scenic drive from Lio Airport and El Nido town. El Nido, renowned as the gateway to Bacuit Bay, offers up a world of 45 breathtaking limestone islands and islets, setting the stage for an unforgettable island adventure.
The days of classic camping difficulties are behind; Nacpan Beach Glamping has transformed the experience. Rather of conventional tents, visitors are welcomed to enormous constructions resembling vast Mongolian yurts, but more bigger. Each tent has its own luxury suite, as large as a regular hotel double room, with high-end decor, air-conditioning, and two queen-size mattresses that epitomize five-star comfort. And don't worry, tall travelers: these tents have plenty of headroom.
The grounds are a tropical paradise in and of themselves. Each of the nine glamping tents is nestled among 300 palm trees and 3,000 plants on a spacious one-hectare plot, ensuring both a tropical ambience and complete solitude. The lovely Nacpan beach is only a whisper away, assuring visitors are never more than a few seconds away from the lapping waves and sun-kissed beaches, completing this picture-perfect glamping experience.
Location: Santa Monica, Philippines
Kanipa Beach Glamping is a beautiful villa located in the tranquil environment of Buluang, Barangay Sibaltan. Its excellent position, only 12.2 miles from El Nido Airport, means that you are never too far from local activities while yet being far enough away to enjoy an uninterrupted vacation. This haven isn't only about its location; it's also a popular choice among tourists, with an amazing average rating of 4.6 out of 5 stars based on recent guest evaluations, a tribute to its excellent service and facilities.
When guests reach the premises, they are greeted by a variety of facilities geared for both comfort and convenience. Kanipa provides a full experience, whether you're seeking for non-smoking accommodations, gourmet meals at their in-house restaurant, or a moment of calm in their verdant garden and patio. Furthermore, their 24-hour front desk and room service are always at your disposal, ensuring that all of your needs are met as soon as possible.
The journey to and from the airport is smooth. Guests may begin on their journey with ease thanks to Kanipa's exclusive airport shuttle service, which is offered for an additional fee. Furthermore, parking is taken care of with special parking places reserved specifically for visitors. Kanipa Beach Glamping has thoughtfully chosen every aspect to ensure that your stay is nothing short of flawless from the time you arrive to the moment you go.
Location: Siquijor Island, Philippines
Siquijor Glamping Village, located in the coastal town of San Juan and only a short walk from the tranquil Solangon Beach, offers visitors to enjoy a blend of nature, luxury, and local character. Set in a lush setting, the hamlet provides not only beautiful rooms but also a multitude of facilities. Guests may expect a well-rounded stay with free private parking, an on-site restaurant, a cozy bar, and even a joyful children's playground.
The resort's rooms are a beautiful combination of comfort and elegance. Each property has a terrace where visitors may relax and enjoy the calm sea views. The communal bathrooms are well-appointed, with a bidet and complementary amenities. Crisp bed linen and soft towels complement the accommodations, giving a peaceful night's sleep.
Adventurers will enjoy the variety of activities available in the region, particularly cycling via San Juan's picturesque pathways. The well-known Pontod Beach and Paliton Beach are also nearby, making beach hopping a breeze. Sibulan Airport is conveniently positioned 67 kilometers away for people going by air. Guests may expect a blend of leisure and adventure when glamping in the Philippines here, all set against the enchanting beauty of Siquijor.
Location: Bohol, Philippines
Set out on an unforgettable vacation to Bohol with The Acacia Glamping Park, a haven where nature's attraction meets luxury. Our seasoned crew is ready to make your stay nothing short of spectacular, with an uncompromising dedication to great service. Enjoy the restorative embrace of our dipping pool outside the luxurious boundaries of our Tuareg tents. As the day comes to a close, enjoy a glass and watch the sun paint the legendary Chocolate Hills in amber and gold.
Explore our options further to find a wealth of experiences meant to calm both the body and the spirit. Relax with our custom spa treatments or hike our woodland paths that snake into the heart of the Chocolate Hills property. Hiking to the peak of adjacent hills delivers panoramic views that are both humbling and awe-inspiring for travelers. The splendors of nature are supplemented by modern comforts at Acacia Glamping Park, creating a serene setting.
The actual core of our park, however, is its genuine relationship with nature. The farm-to-table trip is both enriching and entertaining, from hand-harvesting fresh food at our farm to savoring them at The Shack Bistro. Enjoy the freshness of fruits picked straight from the tree, or immerse yourself in local culture with carabao rides and hands-on agricultural activities. Gather around a bonfire as night falls, gaze up at a starlit sky, and relish the simple, incomparable delights of life. Nature welcomes you at The Acacia Glamping Park, not just surrounds you.
Location: Dauin, Philippines
The Glamping Dome Dauin Beach Resort serves as a tribute to luxury merged with nature, nestled in the picturesque locations of Dauin and just a stone's throw away from the calm Dauin Beach. The domes are well-appointed and have modern conveniences such as flat-screen TVs with streaming services, comfy lounge spaces, and en-suite bathrooms with complementary toiletries. Each dome includes necessities such as a fridge and kettle for increased convenience.
Starting the day off well, the resort has a breakfast buffet that appeals to a wide range of tastes, including continental, Asian, and vegetarian options. Culinary adventurers will delight in the resort's on-site restaurant, which offers a cornucopia of selections ranging from scrumptious pizzas to excellent seafood and Asian specialties. The resort's offerings extend beyond gourmet delights. Relaxation is unavoidable with amenities including an outdoor fireplace, a kids' pool, and a sun-soaked patio.
Glamping Dome Dauin Beach Resort offers a variety of accommodation alternatives to accommodate parties of all sizes. Their two oceanfront domes, each with queen-sized beds and space for extra mattresses, can easily accommodate four people. The Hello Kitty Dome and the Family Dome, which include unique sleeping configurations such as bunk beds and couch beds, are great for groups of six. The tropical beach home can accommodate up to 10 people for bigger occasions.
Beyond the bounds of the resort, tourists may visit nearby attractions such as Robinsons Place Dumaguete and the Dumaguete Belfry. To guarantee smooth transportation, the resort provides a low-cost shuttle service to the adjacent Sibulan Airport and has provisions for organizing transportation to local eateries. Every part of a guest's stay at Glamping in the Philippines at Dome Dauin Beach Resort is thoughtfully planned to provide an unforgettable experience.
Location: Batangas, Calabarzon, Philippines
Domescape isn't just another holiday spot; it's a ground-breaking idea in the Philippines, precisely built for folks who crave adventure but refuse to sacrifice comfort. Domescape brings to the table the sumptuous comfort of a five-star hotel with the infinite expanse of nature as its backdrop. This geodesic dome represents revolutionary hospitality, where raw, unadulterated beauty merges harmoniously with modern amenities, providing visitors with an immersive experience in the center of nature.
Guests at this architectural masterpiece are given to facilities often reserved for top-tier hotels. The dome is completely air-conditioned, so the tropical heat stays outside. It has a mini-fridge, a kettle warmer, a microwave oven, and a humidifier fan for the convenience of guests. But it is the possibility for actual engagement with the environment that truly distinguishes Domescape. A private natural swimming pool beckons guests to take a refreshing plunge in the middle of nature.
The common area transforms into a peaceful sanctuary in the evenings, with a bonfire casting a warm glow and the midnight symphony of the woods playing in the background. Every moment at Domescape is designed to be a mix of action and leisure, making it the ideal retreat for both nature lovers and luxury seekers.
Location: Near Pililla, Calabarzon, Philippines
Immerse yourself in the unparalleled appeal of Lakescape Hot Springs Dome Glamping, where luxury meets nature on the tranquil Laguna de Bay coastlines. These unique glamping domes, hidden away among lush foliage, promise an experience that combines the luxury of a luxurious hotel with the rustic charm of camping. Allow the symphony of chirping birds and the rhythmic movement of the lake water to welcome you each morning, all while enjoying the comforts of soft mattresses, modern bathrooms, and cutting-edge amenities.
These painstakingly crafted domes provide panoramic views of the pristine lake and its lush surroundings. The enchantment, however, does not end with the vistas. The lake itself invites with a plethora of activities, ranging from relaxing boating and fishing excursions to thrilling equestrian rides. Our natural hot spring dipping pools provide a sanctuary to rest and revitalize for those seeking pure relaxation.
Lakescape is not just devoted to luxury; they are also enthusiastic about sustainability. The domes are designed to be environmentally friendly, minimizing environmental effect while giving a spot for our visitors to withdraw from the digital world and recharge in nature.
Lakescape Hot Springs Dome Glamping in the Philippines offers a unique combination of elegance and adventure, whether it's a fanciful romance getaway or a wonderful family retreat. Dive into nature's sumptuous embrace and let it create an experience that will last a lifetime. Your elegant adventure in the middle of nature awaits at Jala-Jala, Rizal, Philippines.
Location: Tanay, Calabarzon, Philippines
Look no further than The Apiary Mountain Camp and Farm for an unforgettable nature adventure. This rustic getaway, set against the magnificent background of the Sierra Madre mountain range, provides guests the unique chance to indulge in the splendors of country life yet only a short drive from Metro Manila.
A paradise of geodesic domes dotting the hillsides welcomes visitors. Each dome is individual, with differences in altitude, accessibility, and exposure to natural elements, guaranteeing that each visitor has a one-of-a-kind experience. The attraction of these domes is enhanced by its ecologically responsible design, which is entirely powered by solar energy. These domes promise comfort in the nature, with snug interiors that include two double beds and a designated outside patio replete with garden equipment.
But The Apiary's genuine allure extends beyond its lodgings. A plethora of activities await on the large 3-hectare organic farm. The choices are infinite, from seeing the early morning mist and clouds surrounding the Sierra Madre at daybreak to going on an organic vegetable-picking adventure. Curious visitors may tour the aviary and bee farm, go fishing, or test their skills at the property's archery range. For thrill seekers, the new mud slide, small obstacle course, and exciting zipline are sure to set their pulses racing.
As the day gives way to night, guests may warm themselves beside a blazing campfire while watching the captivating movement of the stars, which stands in sharp contrast to the city's night sky. Each morning, a wonderful complementary breakfast awaits visitors, preparing them for another day of travel and discovery.
What distinguishes The Apiary Mountain Camp and Farm is its dedication to provide a genuine and sustainable experience that balances luxury with nature. This hideaway in Tanay, Rizal is the ideal spot for a revitalizing trip, whether you're looking for calm leisure, a dash of action, or a combination of the two.
---
Embrace the allure of the Philippines like never before with glamping in the Philippines. Whether you're escaping the hustle of Manila or soaking in the coastal vibes of Batangas, glamping offers the perfect blend of nature's tranquility and modern luxury. As you chart your next adventure, remember, Glamping in the Philippines is more than just a trend—it's a transformative experience waiting at your doorstep.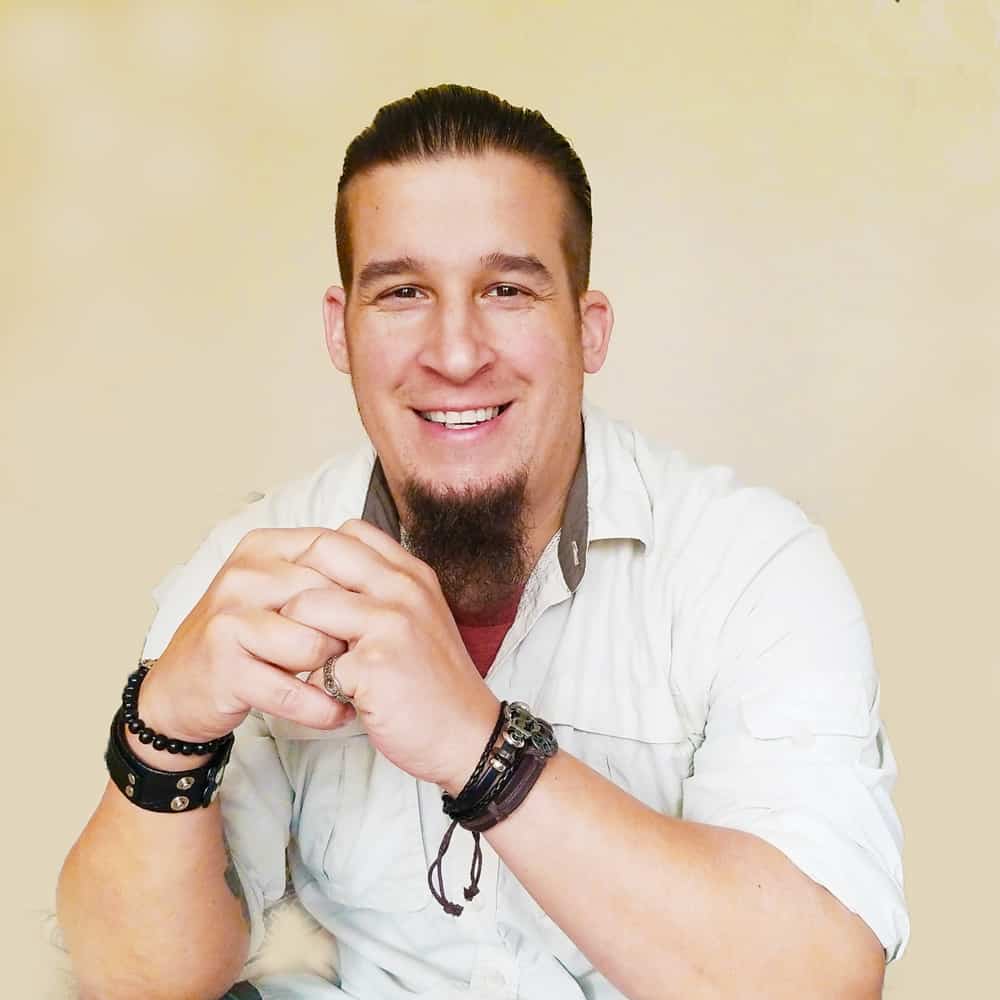 Full-time World Travel Writer who runs multiple websites and social media accounts. I have spoken at various conferences around the world. Some of my hobbies include adventure, fitness and new technologies. I am also a trekkie!