As tourism has increased throughout Scotland, so has glamping. Many castles and farms have turned to host upscale camping opportunities on their properties with fantastic amenities for their guests, including wood-fired hot tubs. Glamping in Scotland has become a big business in recent years.
Scotland is part of the United Kingdom but is situated north of England. With the North Sea to its east and Ireland and the Atlantic Ocean to its west, Scotland is perfectly nestled in between varied landscapes. No matter where you go in Scotland there is always beautiful scenery or outdoor activities to participate in. Glamping in Wales, Ireland, and England is so popular, it is no wonder Glamping Scotland is as well.
Whether you want to stay at a castle, on a farm, or deep in the woods, Glamping in Scotland has it all with unique adventures and a friendly culture around every corner. Let's go over some of the various regions for Glamping Scotland, then we will show you some of our favorite Scotland Glamping properties to book on your next getaway.
Regions to Explore while Glamping in Scotland
There are several distinct regions of Scotland, each unique in its own right. The highlands and lowlands have been historically divided for centuries.
Historically the lowlands have focused more on agriculture, coal mining, and other industry. Geographically this area features a lot of valleys, rivers, and farmland. The rivers Forth and Clyde dominate this region.
The highlands are traditionally known as the land north of the Highland Boundary Fault. This region is dominated by beautiful mountains. Whiskey is made in large quantities here and the area has many distilleries.
The Scottish Islands are mostly located on the northeast side of the country and are associated with some of their own cultures. Scotland has over 900 islands included in the country, most are included in one of the three groups: Shetland, Orkney, and the Hebrides.
Scotland is covered with lochs and National Parks and visitors' opportunities for outdoor activities are endless, regardless of where in the country you are. Castles are built at historically strategic locations and remain open for viewing. Many lochs have become famous in their own right, like Loch Ness and Loch Lomond, and deserve a visit.
Other Popular UK Glamping Articles:
Isle of Man Luxury Camping and Glamping
North Wales Glamping Properties
Glamping Yorkshire and West Yorkshire
---
Top Properties for Glamping in Scotland List
---
Location: Fraserburg, Scotland
Best For: Couple, outdoor activities, ocean view
Amenities: Eco-friendly, double bed, smart tv, fire pit
This unique glamping eco pod is located directly on the seafront near Fraserbugh, Scotland. The glamping pod is created in the style of an upturned boat and was crafted with Larch Wood. It comes with underfloor heating, surround sound, a kitchenette, and appliances. If you're looking for a seaside retreat, this is your place.
It's really common to see the Northern Lights, Aurora Borealis, and Meteor Showers at night, so make sure you plan to stay up late and check for them. In addition to natural beauty, there is an abundance of tours nearby including, castle tours, Jacobite tours, Pictish stone tours, and Whisky tours. Craighaven harbor in the area is also a top diving area in North East Scotland and only a 2 meter drive away.
Recent Review: "Gorgeous location, beautiful and comfortable cottage, with lots of lovely little touches. Everything you need for a great weekend"
Location: Lairg, Scotland
Best For: Couple, outdoor activities, forest, nature exploration
Amenities: kitchenette, double bed, picnic area
Imagine yourself deep in the Scottish woods, surrounded by nature in a luxurious glamping Scotland experience. At this Luxury Glamping Pod in Scotland, you will be exposed to a variety of wildlife, ranging from squirrels to deer, pine marten, birds of prey, and salmon in the river. Only a short walk from the Falls of Shin, visitors can enjoy the opportunity to see salmon leaping upstream. You can also grab lunch or dinner at the restaurant at the visitor center.
Spend your evenings looking for the Northern Lights and different constellations as this glamping location has almost no light pollution, according to the owner.
Westcote Glamping in Scotland
Location: Hawick, Scotland
Best For: Couple, farm experience
Amenities: unique amenities, double bed, hot tubs, electric shower
Westcote Glamping is a working sheep farm where visitors can see the sheep every spring. There are stables available if you bring your own horses, and chickens so you can pick your own eggs every morning. This unique and laid-back experience offers two wood-burning hot tubs, eco-toilets, individual BBQs and firepits, and electric showers.
This one-of-a-kind glamping in Scotland Beehive Pod is off-grid and compact but can sleep four adults comfortably between the bunk beds and pull-out couch.
Islay is one of Westcote Glamping's restored Gypsy Caravans on site. Best suited for healthy adults under 6 feet, this historic glamping space sleeps 2. This accommodation is both battery and solar-powered.
Location: Tarbert, Scotland
Best For: Couple, romantic, beach
Amenities: murphy bed, hot tub, balcony
Located right on a beautiful beach on the west coast of Scotland, the CaraPod offers so much to cater to a couple's vacation. The private wood-fired hot tub is a romatic addition to this luxurious glamping in Scotland opportunity. You could spend your entire day on the beach and only be a few steps from your luxurious glamping pod where your Smart TV, wifi, kitchen, and bed await.
There are abundant activities in the area which include bird watching, boating, and horseback riding. The region is also well known for whiskey and gin, so take advantage of the whiskey tours and gin distilleries nearby while you're here.
Recent Review: "Great for a mini break, hot tub was amazing, views were stunning, staff very welcoming and friendly"
Location: Anstruther, Scotland
Best For: Families, couples, waterside
Amenities: 2 single beds, wood-burning stove, private wood-fired hot tub
Stay in a super cool dome for your next glamping Scotland trip. Not only can this location sleep up to 4 people, but it includes a wood-burning stove and a wood-fired hot tub. All about comfort while camping in luxury, this dome helps elevate the experience. The Scotland glamping domes also offer beautiful views of both firths of Forth and the Isle of May.
Visitors also have access to the area's facilities and camper's kitchen nearby.
Location: Inverness, Scotland
Best For: Couple, romantic, beach
Amenities: murphy bed, hot tub, balcony
Deep in the Highlands of Scotland, you'll find yourself in Inverness. Loch Ness Glamping in Scotland offers several different guestroom types to choose from, ranging from luxury armadilla max tents to apartments. The cute eco-friendly Scotland camping pods, called Armadilla's come with a fridge, TVs, underfloor heating, and a fire pit.
This area surrounding Loch Ness Glamping has so much to offer. You can discover Loch Ness or visit one of the many castles nearby. The Culloden Battlefield is also close to this glamping in Scotland location.
Recent Review: "Amazing place, we can't wait to come back with other friends. The pods are the perfect size, the shared space is great and the location is ideal for seeing all the sights around Loch Ness."
Location: Invergordon, Scotland
Best For: Families, couple, romantic, NC500
Amenities: Kitchenette, hot tub, farm animals
Imagine waking up on castle grounds in the highlands of Scotland. That's exactly what you get when you stay at Delny Glamping in Scotland. This unique glamping in Scotland location offers 5 different accommodation types ranging from whisky barrels with super king-sized beds to Wee Bothies that can accommodate 4 individuals.
Local attractions are abundant in the area, including three whiskey distilleries within 15 miles of Delny Glamping. In addition, there are several scenic walks including Fyrish Monument, Award-Winning Dornoch Beach, and Blackroch George.
Recent Review: "We had a brilliant stay at Delny and wished we could have stayed longer. The pods were comfortable and well equipped and the site was beautiful. Our kids loved the play area and feeding the animals!"
Location: Denny, Scotland
Best For: Families, couple, romantic, mountain views
Amenities: Kitchenette, terrace, barbeque grills
Located in between Glasgow and Edinburgh, Carr's Hill Luxury Safari Tents is a great Glamping in Scotland stop if you're looking to embrace the more traditional campground feeling while sleeping in luxury. The Safari Tents offer a kitchenette, dining table, king-sized bed, shower, and fantastic views of the farm property.
Conveniently located near major highways, Carr's Hill Luxury Safari Tents provides easy access to many tourist attractions in the midlands of Scotland, including ​​Stirling Castle and The Wallace Monument. Loch Lomond and The Trossachs are also close by. If local shopping is more up your alley, there are two villages nearby and a supermarket within 3 miles.
Location: Aberlour, Scotland
Best For: couples, unique location, mountain views
Amenities: 2 bedrooms, telescope, barbeque grills
Walk up to your glamping in Scotland location and feel like you're in Lord of the Rings. This location will transport you to another land with its grass roof and Hobbit feels while exploring the highlands. Such a unique location, this glamping option sleeps 6 and features free wifi, showers, free firewood, a garden, and outdoor furniture. The best part of all is this glamping Scotland location is in a National Park.
Also close to several distilleries and outdoor activities like ​​The Linn Falls, you can't go wrong with the Hobbit Hideaway as your unique choice for your next glamping Scotland choice.
Location: Oban, Isle of Lismore, Scotland
The Glamping Cabin offers modern, comfortable lodging for up to three guests, as well as a large walk-in bathroom and steam room, ideal for unwinding after a day of exploring the island on foot or by bicycle.
Lismore has a well-stocked store as well as a number of high-quality local food producers who may assist in supplying the gastronomic delights that the rich land and sea offer.
Location: Glasgow, Scotland
The Hideaways are close to Loch Lomond and even closer to the West Highland Way, John Muir Way, and Devil's Pulpit, providing plenty of opportunities to get outside or take your dog. Every cottage has its own entry and entry to the garden, as well as a warm interior and even an outside wood-burning heater.
The rooms contain a kingsize bed (the Garden Room has a kingsize four-poster, while the others have a kingsize or two singles option), an ensuite shower, and a w/c. Tree House, Oval, and Arch offer dream outdoor baths, while the Garden Room has a wonderful double bath in the en-suite.
Location: Nairn, Scotland
Best for: Solo, Couples, Small family.
Five exquisite Scotland Glamping pods, each one with en-suite shower cubicle, cooking area, table and chairs, are located next to ancient Macbeth's Hillock. Every pod will accommodate four people, with one double bed and two single beds (one with a pull-out bed underneath).
The refrigerator, two-ring stove, toaster, kettle, dishes, cutlery, glasses, and pans are all included with the Pods. In addition to the interior table and chairs, there will be a separate picnic table for dining outside or taking in the scenery, and also a fire pit with seats for barbecuing, campfire, marshmallow toasting, and resting.
Black Isle Yurts in Scotland
Location: Fortrose, Scotland
Best For: Couples, Small Family, Small Groups
Enjoy Glamping in the Scottish Highlands near the beach and close to the beautiful, historic villages of Cromarty, Fortrose and Rosemarkie, and only 30 mins drive from Inverness. At Black Isle Yurts Scotland, each yurt is uniquely decorated. Stovetops and cookware/dishes/utensils are available within the kitchens. All of their Yurts have comfortable mattresses, high-quality linens, and towels. They supply a cool box and freeze-packs in each of their yurts so that visitors may keep their food and drinks cold during their stay. In addition, bathrooms are shared by all guests. Showers are available in the bathrooms. Guests can use the complimentary wireless Internet connection to surf the web.
The nearest yurt to the Campground Hub is Aspen, which is 16 feet in diameter (70 meters). This makes it excellent for people who wish to be close to WC/shower facilities and the parking lot, as well as those with limited mobility.
It's a long trek down to the Juniper Yurt (about 185 metres), but it's well worth it! It's the closest yurt to the beach route, and the yurt measures almost 18 feet across.
Pinterest Pin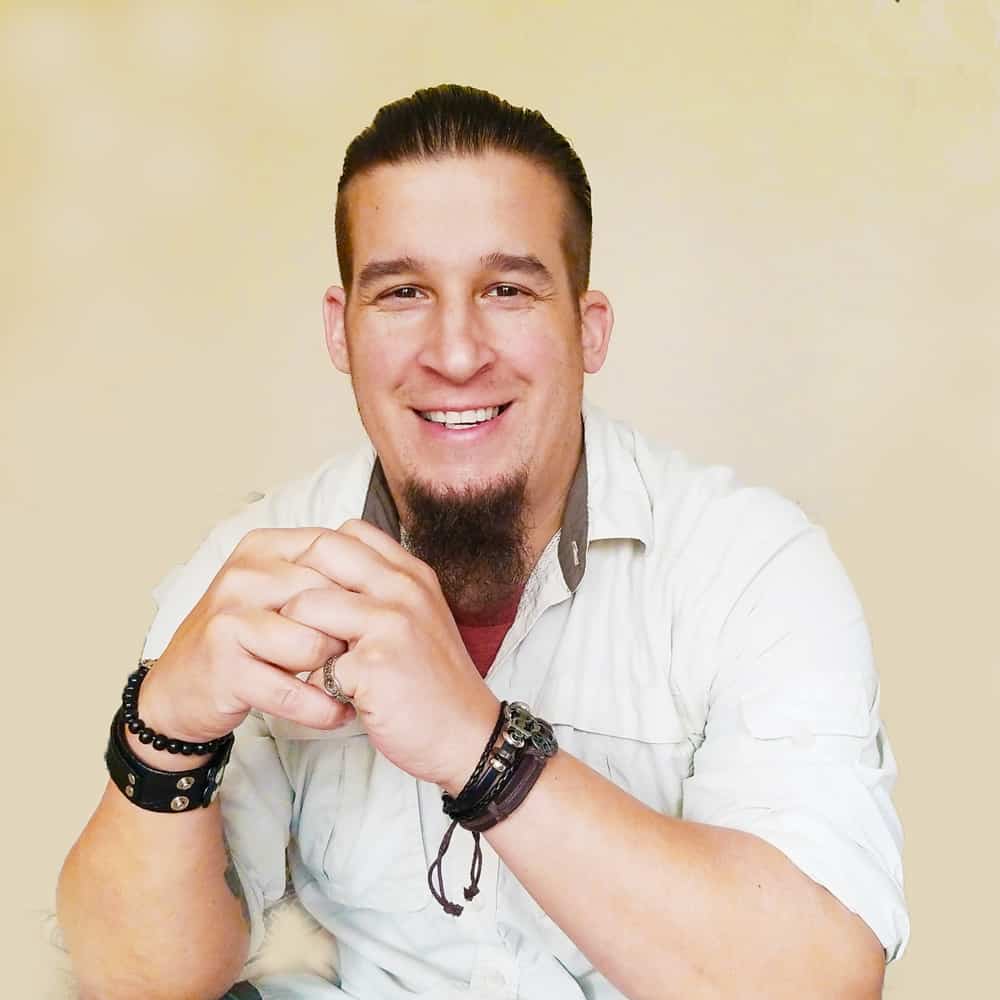 Full-time World Travel Writer who runs multiple websites and social media accounts. I have spoken at various conferences around the world. Some of my hobbies include adventure, fitness and new technologies. I am also a trekkie!