Imagine waking up to the sound of native birds chirping and unzipping your tent to see a stunning panorama of lush woods, towering mountains, or a clean beach. Imagine this experience with all of the facilities and conveniences of a five-star hotel. Welcome to the wonderful world of Glamping in New Zealand, where you can experience the great outdoors without sacrificing luxury or comfort. Amazing regions like the Bay of Plenty or Hawkes Bay. This enthralling corner of the globe provides a broad selection of breathtaking scenery, creating a beautiful backdrop for the ultimate luxury camping experience. In this post, we will take you on a trip to discover New Zealand's most magnificent glamping places, meticulously handpicked to make your next holiday nothing short of spectacular.
New Zealand's glamping sector has something for every discriminating tourist, from eco-friendly treehouses buried in ancient rainforests to luxury tents set on cliffs overlooking the enormous Pacific Ocean. Join us as we tour the island nation's hidden treasures, diving into the unique features, services, and experiences that make each spot a must-see for glamping fans. Whether you're a seasoned glamper or new to this opulent trend, you'll be motivated to pack your bags and go on an unforgettable vacation. So get ready to be wowed as we reveal the greatest of New Zealand glamping, sure to steal your breath away and create memories that last a lifetime.
Also Read:
Romantic Getaways near the Blue Mountains
Floating Bungalows in Khao Sok Thailand
Epic Glamping in New Zealand Properties to Book a Getaway
---
Glamping near Hamilton, New Zealand
This beautiful glamping tent offers an exquisite hideaway for those seeking an exceptional experience, nestled in the tranquillity of a rural setting just a stone's throw away from the bustling core of Hamilton. While the tent includes a small outside toilet for your convenience, visitors may also use the main house's full bathroom, which includes a shower and bath. On bright days, the tent may become a little too warm between 9 a.m. and 4 p.m., providing an ideal time to explore the expansive grounds, which are managed by Paul, our resident gardener from the United Kingdom.
Your accommodation includes a delicious continental breakfast, which may be eaten in the tent or the main home, where Anne, an ex-professional basketball player from China, will see to your every need. Anne, who is fluent in both English and Mandarin, is always delighted to help and make your stay as pleasant as possible.
Enjoy the natural beauty of the surrounding countryside, with its towering summer corn, or take a 10-minute trip to the vibrant cafe scene in central Hamilton. You'll be well located to discover everything the region has to offer, just 5 minutes from the famed Hamilton Gardens. Take advantage of our bicycle rental and join the magnificent Waikato River Path at Hamilton Gardens, immersing yourself in the enchanting magnificence of New Zealand's scenery.
Glamping near Waikino, New Zealand
Get away from the rush and bustle of city life and enjoy The Dome, a recently awarded "Best Location Award" in the Waikato area. This isolated hideaway, with breathtaking views, contemporary conveniences, and unrivalled seclusion, is ideally located just two hours from Auckland and near to the ancient Karangahake Gorge, as well as the picturesque villages of Waihi, Paeroa, and Waihi Beach.
Immerse yourself in nature's tranquillity at The Dome, surrounded by rolling hills, friendly animals, and the enchanting melodies of local birds. You'll get the chance to meet the local alpacas, goats, dogs, and even a cat as you go about the farm.
The New Zealand glamping spot features a beautiful private toilet, a fridge, microwave, silverware, crockery, and heating, as well as a lovely combination of indoor and outdoor living spaces. Relax on your private terrace, use the fire pit, or request a BBQ facility to have the ideal al fresco supper. Parking, Wi-Fi, towels, a hairdryer, a first aid kit, board games, and books are all supplied for your comfort and entertainment.
Feel free to explore the chalet's own garden area or, weather permitting, book an alpaca visit during your stay. Please avoid going into the neighbouring forest, which is home to protected native flora and species and may be extremely steep, slippery, and possibly dangerous. Let The Dome to be your calm refuge, where you can unwind and make lasting memories amidst the natural beauty of New Zealand's countryside.
Glamping near Waipapa, New Zealand
Lynx Lodge is a hidden jewel set in the midst of New Zealand's natural wilderness, combining luxury and nature to offer a memorable glamping experience. This amazing Glamping in New Zealand hideaway is located about 10 kilometres from Kemp House and Stone Store, 23 kilometres from Haruru Waterfall, and 28 kilometres from Opua Forest. Lynx Lodge, located on the calm 5-acre site of Thula Thula, which means "peace and tranquillity" in Zulu, promises a one-of-a-kind African tent experience suited for a romantic retreat or a soothing escape from city life.
When you arrive at Lynx Lodge, you'll be greeted with a beautiful garden view, a terrace suitable for relaxing, and complimentary private parking. The non-smoking property has a fully-equipped kitchenette with a toaster, refrigerator, and hob, as well as a private bathroom with bathrobes and a hairdryer. Experience the pleasures of outdoor eating in the designated area, where you may enjoy your meals while listening to the soothing sounds of nature.
Lynx Lodge is a refuge located only a short drive from the lively cities of Waipapa and Kerikeri, where you can experience a touch of Africa in the heart of New Zealand, making experiences that will last a lifetime.
Glamping near Whangarei, New Zealand
The New Zealand Yurt at Wai Rua is a breathtaking refuge located in the middle of calm countryside, about 20 minutes from Kamo via Pipiwai Road, west of Whangarei. This lovely sanctuary features an ideal lakeside location surrounded by natural trees, where you can unwind and see the rich local birds, including ducks and pukekos, from the comfort of your private terrace. The Yurt at Wai Rua provides an amazing getaway in nature, with beautiful countryside views and spectacular volcanic rocks as your backdrop.
The yurt has a separate kitchen with a small fridge, gas oven, and 2-burner stove, as well as a warm bathroom with a hot water shower and an eco-friendly composting toilet. Enjoy easy all-weather access to the yurt, which has mosquito screens on every window for a comfortable and tranquil stay. For those searching for a winter vacation, the completely wool-insulated yurt comes with a fireplace and an exterior wood-burning hot tub overlooking the lake.
Explore the 80-acre property on foot or by bike, admiring the lovely garden and bush regions. Visit the friendly pigs and chickens and have a delicious breakfast cooked primarily from organic foods farmed on-site. This smoke-free establishment has restricted Wi-Fi connection, enabling you to disengage from technology and reconnect with nature.
The gorgeous landscapes, lakes, and solar-heated saltwater swimming pool, which may be shared with other tourists, are available to guests. The Yurt at Wai Rua provides a one-of-a-kind off-grid Glamping in New Zealand experience in which you may be serenaded by birdsong and mesmerised by the starlit night sky.
Glamping near Otorohanga, New Zealand
Orchard Valley, nestled in the gorgeous Otorohanga region, offers a sumptuous and quiet hideaway surrounded by an attractive kiwifruit vine orchard. With a fully-equipped kitchen, bathroom, outdoor eating area, hot tub, and fire pit, the customised safari tent is the ideal combination of solitude and pleasure. While you relax in our tiny slice of heaven, enjoy stunning sunrises from your private terrace and the soothing songs of native birds.
The enormous insulated canvas tent is designed to please the senses and give maximum comfort, with a magnificent four-poster bed, fireplace, and eco-friendly amenities. Explore the neighbouring attractions, such as the picturesque Waitomo glow worm tunnels, black water rafting, and the quaint village of Otorohanga, outside your calm refuge. Orchard Valley is the ideal hideaway for people wanting a tranquil, nature-filled vacation, whether you choose to rest onsite or explore neighbouring treasures.
Orchard Valley is committed to sustainability and has solar electricity, biodegradable trash liners, and Eco Shop eco-friendly items. You'll find friendly farmyard animals and a thriving veggie garden, berry patch, and private orchard on a 40ha family farmlet. Let Orchard Valley to take you to a peaceful refuge where you may rest, revitalise, and reconnect with nature.
Glamping near Rotorua, New Zealand
Oakridge Glamping in New Zealand, offers the ideal combination of luxury and nature. It is located just 2.6 kilometres from aMAZEme and the model Kiwi Agrodome Farm. This one-bedroom luxury tent has complimentary parking, a sun patio, and a garden, making it ideal for up to four people.
For your convenience, each room has a microwave oven, refrigerator, and cookware, as well as a private toilet and shower. The property has one bathroom and is intended to create a pleasant and welcoming environment for your glamping adventure.
Oakridge Glamping is conveniently placed among local attractions, about a 10-minute ride from the Wingspan National Bird of Prey Centre. With Rotorua Regional Airport only 25 kilometres away, this lovely refuge provides easy access to both natural wonders and urban conveniences, making it ideal for your next holiday.
Glamping near Kerikeri, New Zealand
Welcome to Kerikeri Glamping in New Zealand, where NZ camping has been elevated to new levels of elegance and pleasure. Its tranquil natural setting features park-like gardens covered by mature trees and overlooks a lovely lake with hidden streams and waterfalls. Enjoy the peace and quiet as you reconnect with nature and get away from the daily grind.
Kerikeri Glamping Village is nestled in the centre of an orchard, surrounded by vineyards and a wonderful chocolate factory. There is no shortage of adventure and discovery with beaches, rivers, and waterfalls nearby. To enhance your experience, each glamping tent has a big deck, as well as a shared rustic kitchen, outdoor Grilling area, hot showers, and unrestricted internet access.
Explore the enchantment of a themed glamping village, where roomy tents and comfy beds are combined with elegant touches to create the perfect hideaway. At night, gaze at the stars and enjoy the picturesque environment, which is ideal for couples, family trips, and retreats. Begin your unique adventure at Kerikeri Glamping.
Glamping near Lake Hawea, New Zealand
Welcome to The Camp, a traditional New Zealand camping experience that has pleased campers, visitors, and explorers since 1971. The Camp is located between the resort towns of Wanaka and Queenstown and offers a variety of lodging options, superb amenities, and activities for couples, families, and groups.
Pick from modest cabins with shared utilities, the Lakeside cottage – a honeymooner's dream with breathtaking views – or luxurious glamping alternatives like bell tents or mountain tents. These New Zealand cabin settings offer privacy, luxury, and convenience, as well as stunning lake and mountain views, making them ideal for couples or families with little children. Choose one of the six gorgeous 5-meter bell tents set in a tiny glamping hamlet tucked away among the woods for a more traditional New Zealand glamping experience.
The Little Lake House provides magnificent lake views, wildlife at your doorstep, and the cosiness of a modest fire during cooler months for a romantic escape. Instead, select between neat modern flats or traditional two-bedroom Kiwiana cottages, all of which are entirely self-contained and equipped with everything you need for a pleasant home away from home. The Camp is the ultimate camping trip, where great memories are built.
Glamping near Tasman, New Zealand
Drift Off Grid Glamping is an eco-friendly getaway set in New Zealand's picturesque Golden Bay, surrounded by native bushland and enjoying amazing ocean views. You may explore the beautiful Tata Beach at your leisure thanks to the supplied electric buggy.
Be warm and cosy all year in a deluxe glamping tent outfitted with a log burner, two inner duvets, additional blankets, and underfloor heating in the bathroom for winter stays. Throughout the summer, floor-to-ceiling mesh windows bring in a cool coastal breeze. Pick between the Kanuka Tent, positioned on a ridge with boundless panoramic views, and the Korimako Tent, snuggled amid native vegetation, both of which are ideal for relaxing and connecting with nature.
Drift Off Grid Glamping enables you to unwind and reconnect with yourself in this tranquil setting. Enjoy an extraordinary glamping journey that combines luxury and natural beauty in the heart of Golden Bay.
Top Sights to See While Glamping in New Zealand
---
New Zealand is a country of unparalleled natural beauty, with countless breathtaking locations to see while glamping. There are several treasures to uncover, ranging from beautiful mountains to clean beaches. Here are some of the best places to visit when glamping in New Zealand:
North Island
North Island Bay of Islands: The Bay of Islands is a subtropical paradise that is great for glampers looking for beautiful beaches, turquoise waters, and plentiful marine life. Visit the ancient Waitangi Treaty Grounds, go dolphin watching, or simply relax on one of the region's many gorgeous beaches.
Rotorua: Renowned for its geothermal marvels and Maori culture, Rotorua is an excellent loction to visit while glamping in New Zealand. Visit Wai-O-Tapu or Te Puia's geysers, hot springs, and mud pools, and immerse yourself in Maori culture in Tamaki Maori Village or Te Whakarewarewa Village.
Waitomo Glowworm Caves: A really unique natural marvel, the Waitomo Glowworm Caves provide a spectacular experience as you glide through the caverns, enjoying the bioluminescent glowworms that illuminate the night. This one-of-a-kind spectacle is a must-see for every glamper in New Zealand.
Tongariro National Park: Tongariro National Park is New Zealand's oldest national park and a twin World Heritage site, with spectacular volcanic landscapes, brilliant turquoise lakes, and rich flora and animals. Trek the well-known Tongariro Alpine Crossing or explore the park's other paths.
The South Island
Abel Tasman National Park: Glampers can find pristine beaches, crystal-clear waterways, and lush woodlands in Abel Tasman National Park. Hike the Abel Tasman Coast Walk, kayak the peaceful coves, or take a gorgeous boat cruise to see the coastal wonderland.
Aoraki/Mount Cook National Park: Aoraki/Mount Cook National Park is home to New Zealand's tallest peak and provides a plethora of hiking paths and astronomy possibilities. The park's alpine terrain, replete with glaciers, is ideal for glampers looking for an alpine adventure.
Milford Sound: Part of Fiordland National Park, a UNESCO World Heritage site, Milford Sound is an awe-inspiring fiord with towering cliffs, gushing waterfalls, and lush rainforests. Any glamping enthusiast looking for an amazing experience should take a boat or kayak excursion around Milford Sound.
Wanaka: Situated by the magnificent Southern Alps, Wanaka is a gorgeous resort with a variety of outdoor activities for glampers. Explore the magnificent Lake Wanaka and its surrounding walking routes, go up Mount Iron, or visit the iconic Wanaka Tree.
Seeing these spectacular places throughout both the North and South Islands will allow you to properly appreciate New Zealand's incomparable beauty during your glamping journey.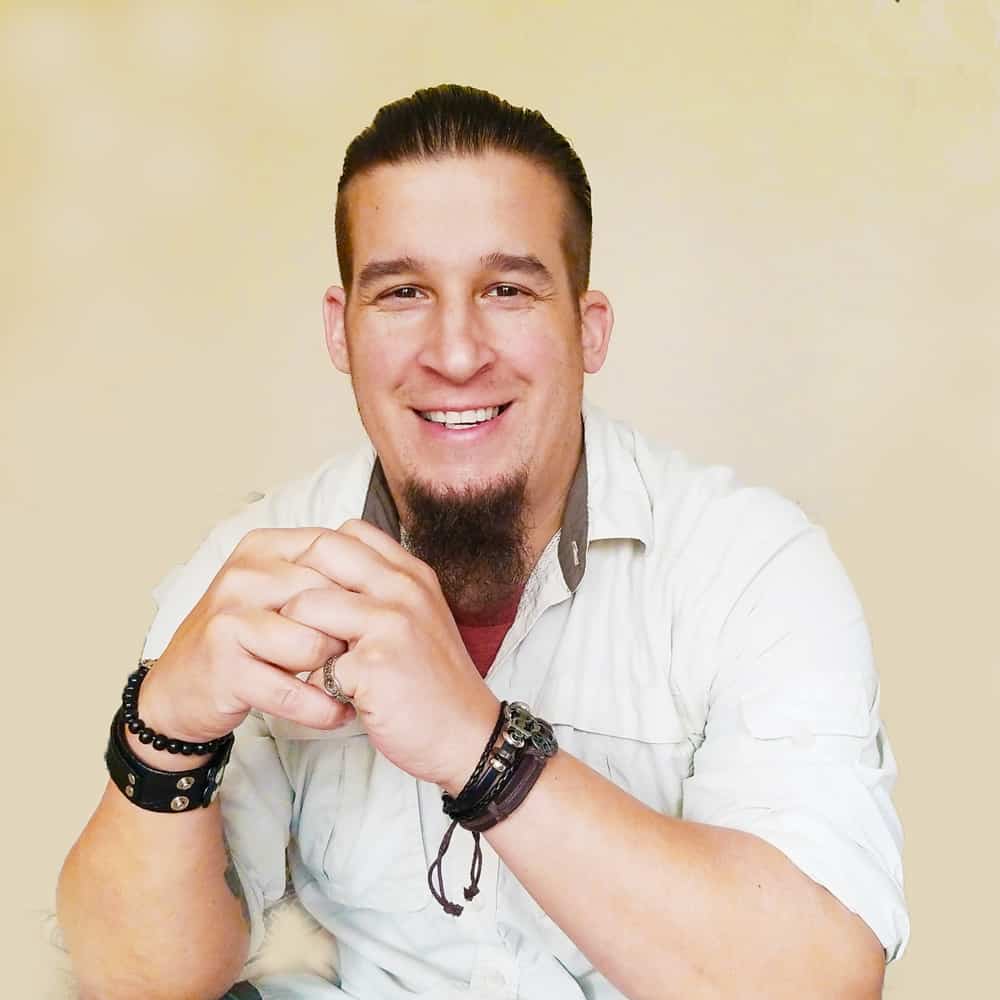 Full-time World Travel Writer who runs multiple websites and social media accounts. I have spoken at various conferences around the world. Some of my hobbies include adventure, fitness and new technologies. I am also a trekkie!