Maine is a state that is known as a vacationland. People flock to this northeastern-most state for its unique culture and some amazing nature. Glamping in Maine is a once-in-a-lifetime experience that will leave you speechless. Maine welcomes all that is genuine, one-of-a-kind, and simple, and Mainers take pleasure in the state's vast open areas, deep forests, and thriving shoreline. This is why so many folks are looking for that perfect Maine Glamping spot for their next getaway. Whether you are looking for treehouses, Yurts, Cabins, Tents or RVs, Maine has it all.
In this article, we have put together a great list of wonderful Glamping in Maine properties to book and some popular natural sites to explore when Glamping Maine. Hope you enjoy the article and look forward to always providing the best New England Glamping spots to our readers.
Read also:
Top Glamping in Maine Properties to Book
Featured Property
Location: Southwest Harbor, Maine
Drawing inspiration from the ancient yurt tents that originated amongst Asian tribes, Acadia Yurts are hands down the most unique experience you can have on Mount Desert Island. Set in the middle of Acadia National Park with 5 acres of forest to explore, it is well suited for a retreat with friends and family. The larger yurts are able to accommodate six guests while the mid-sized yurts will hold four. If it's a romantic escape that's on the cards, consider the aptly named Tiny House.
The wellness center offers a variety of facilities including yoga, an infrared sauna, a couples massage room and a floatation tank. Inquire for pricing. 
Recent Review: "My girlfriend and I had an amazing stay at the Beech Mtn Yurt. We had a longer than planned drive to Acadia and arrived when it was pitch black out. The first thing we noticed was that Karen and Aaron had left the light on for us and the illuminated trail to the yurts. Once we settled in, there was everything we needed inside; including heating from the 50 degree weather. It was the perfect glamping experience. The park and Bar Harbor were only ever about a 25 min drive to and from after a long day of hiking. The bed was seriously the most comfortable bed I've ever slept in at a rental property and we plan on buying the pillows for our own home. Our favorite thing was having the light enter the ceiling dome waking us up and watching the stars at night."
Location: Moscow, Maine
This secluded cabin and campsite is ideal for those who love an off-the-grid experience. Sitting beside two mountain streams (yes you read that right!), this cabin has a unique outdoor kitchen paired up with a picnic table. It's a pretty frills-free experience. Gas is provided with a gas cook-top but your water will have to be carried from the nearby streams. While the cabin has one bedroom, it does feature two beds and should sleep four with ease.
You'll find a myriad of lakes, mountains and amenities nearby. Choose from white water rafting, ATV trails or simply dip your ties and relax at the many streams and lakes scattered around. Celebrate your summer as you've always wanted to here!
Location: North Sebago, Sebago
With two bedrooms, space for four and a large porch, discover a fantastic glamping experience for the entire family. An outdoor BBQ ensures an afternoon of sizzling grilled meat while a fire pit keeps everyone warm in the evening.
P.S: pets are welcome so bring the whole family!
The surrounding area is extremely tranquil. Sebago Lake is clear, refreshing and one of the state's most treasured natural resources. Nesons beach is a walk away while the cottage with its spacious kitchen, living space and running water ensure you can rest well after a day of sightseeing and frolicking.
Location: Rangeley Plantation
Celebrate summer like it is supposed to be at this gorgeous property. Sitting above a lush forest, surrounded by trees and opening to Toothaker Island, this treehouse is full of rustic charm.
It has three bedrooms that sleep 5, an open floor plan, is pet-friendly and has two-tiered decks – this here is the ideal glamping home for a family of nature lovers.
The nearby Mooselookmeguntic is one of the state's most beloved lakes. There is a nearby boat launch and the camp has its own dock so feel free to bring along your boat for a spot of exploration!
Location: Wiscasset, Maine
Nestled in a corner of a farm, this gorgeous two-bedroom cottage is a charming experience from start to end. During summer, guests can enjoy an Airstream that sleeps two guests while a nearby barn can be rented for private events.
Back to the magical Marianmade Farm. It's a small flower and lavender farm, sitting by the Sheepscot River. With 13 acres of private farmland that's full of lavenders, peonies, hydrangea and several perennial flowers, guests are in for a vibrant visual treat.
It looks cozy from the outside and the experience inside is no different. There's a full bathroom with both a bathtub and a shower while each bedroom comes with a queen-sized bed and vanity. The kitchen is modern and will please the most discerning chef out there.
Location: Mount Vernon
If Long Pond sounds familiar to you, this is the very one Ernest Thompson came to seek refuge when writing his play "On Golden Pond".
The decades may have sped by but it still retains the rural charm that lured Ernest Thompson. In short, come here to escape the crowds and the hurried urban life.
Every inch of this serene cottage is designed to recreate that feel. An enclosed porch opens to the clear waters, accentuating the feeling of relaxation and rejuvenation. Swimming is possible thanks to your own dock and swim platform. It's some distance from the roads so there's plenty of seclusion. At the same time, the nearby vacation towns of Mt. Vernon and Belgrade Lakes are close enough if you are in the mood for great shopping and dining.
And don't let the appearance fool you. The cottage is home to two bedrooms that can comfortably sleep six.
Location: Sanford
Family-friendly and with its own free children's club, Huttopia Southern Maine has over 58 cabins, all well-furnished and equipped with home-like comforts like stovetops, coffee makers and refrigerators. The cabins vary from chic cabins to rustic tents.
Parking is easily available while a coffee shop and laundry facilities ensure you can always find a moment to relax. The nearby freshwater pond and mature forest promise a lot of hiking and exploration for adventurous visitors.
If not, there are plenty of other things to do nearby. The Pine Hollow Little Par Three Golf Course is a mere four minutes away while Mousam Lake, Merriland Farms Golf Course and Old Marsh Country Club are about 20 minutes away.
Recent Review: "We were pleasantly surprised by Huttopia. Tents are clean, staff is incredibly nice. We were out in tent #34 which is only a 5 minute walk to the lodge but it's the furthest edge of the property and a bit isolated. If you prefer that, then I recommend this tent since it faces the woods and it's very private. If you can book early to get a waterfront tent or house (more money) do it. There is a pond and pool which are both well maintained. In the lodge is a bar and light fare. Menu is limited but what they make is done quite well. Do yourself a favor and do NOT book on Expedia, book directly with the property since the price will be better. We found the property via Condé Nast and it suggested booking on Expedia. Highly recommend Huttopia. You will not be disappointed."
Location: Owls Head
For those looking for a more camping-focused experience, look no further than Tentrr Signature campsite. Snuggled by the shoreline with plenty of apple trees and fields surrounding you, the campsite is sure to lull every visitor into a deep state of relaxation.
There is over 900' of shoreline to enjoy while 24 acres of land promise all the privacy in the world. And you get to enjoy some of the best sunset views around.
Boating and kayaking are on the cards too with plenty of islands to explore. Alternatively, you can kayak upriver.
There is a lot else to do. Consider joining a local wine tasting event, walking a mile to the nearby Birch Point State Park beach, hiking through Camden Hill's State Park or taking a ferry to North Haven Islands. Regardless of what you do, a stay here is sure to leave you with fond memories!
Location: Bar Harbor, Maine
Designed to offer an authentic retreat within nature, Terramor Outdoor Resort perfectly captures the romance of camping while ensuring guests don't miss out on modern comforts. Hike and explore off the beaten path but you can always count on coming back to your own luxurious space with a comfortable bed.
It's also a great springboard from which to explore Acadia National Park and Bar Harbor. We also highly recommend visiting the nearby seaside villages, only a few minutes away.
With plenty of local restaurants and flavors around, a crackling campfire and a hot tub, discover the glamping experience of your dreams!
Some Sites to See When Glamping in Maine
Arcadia National Park
Acadia National Park, located in the middle of Maine's coast, has a glaciated coastline and island terrain, abundant ecosystems, high biodiversity, pure air and water, and a rich cultural past. Acadia also has a long human history, reaching back to the Wabanaki people around 10,000 years ago.
Portland Head Lighthouse
At Cape Elizabeth, Maine, a historic lighthouse was erected in 1791. The light station is located on a bluff at the entrance to Portland Harbor's main shipping channel. While exploring the lighthouse, bask in the fresh wind and fragrance of the sea.
Camden Hills State Park
Camden Hills State Park is a 5,710-acre public recreation area near Camden, Knox County, Maine, that overlooks Penobscot Bay. Mount Battie, Mount Megunticook, and other magnificent locations are accessible by multi-use paths in the state park.
Quoddy Head State Park and Lighthouse
The continental United States' easternmost point of land. Mariners were warned of Quoddy's perilous cliffs, ledges, and Sail Rock by its light and fog cannon from the historic West Quoddy Head Light. The light still shines through its original third-order Fresnel lens today!
Share on Social Media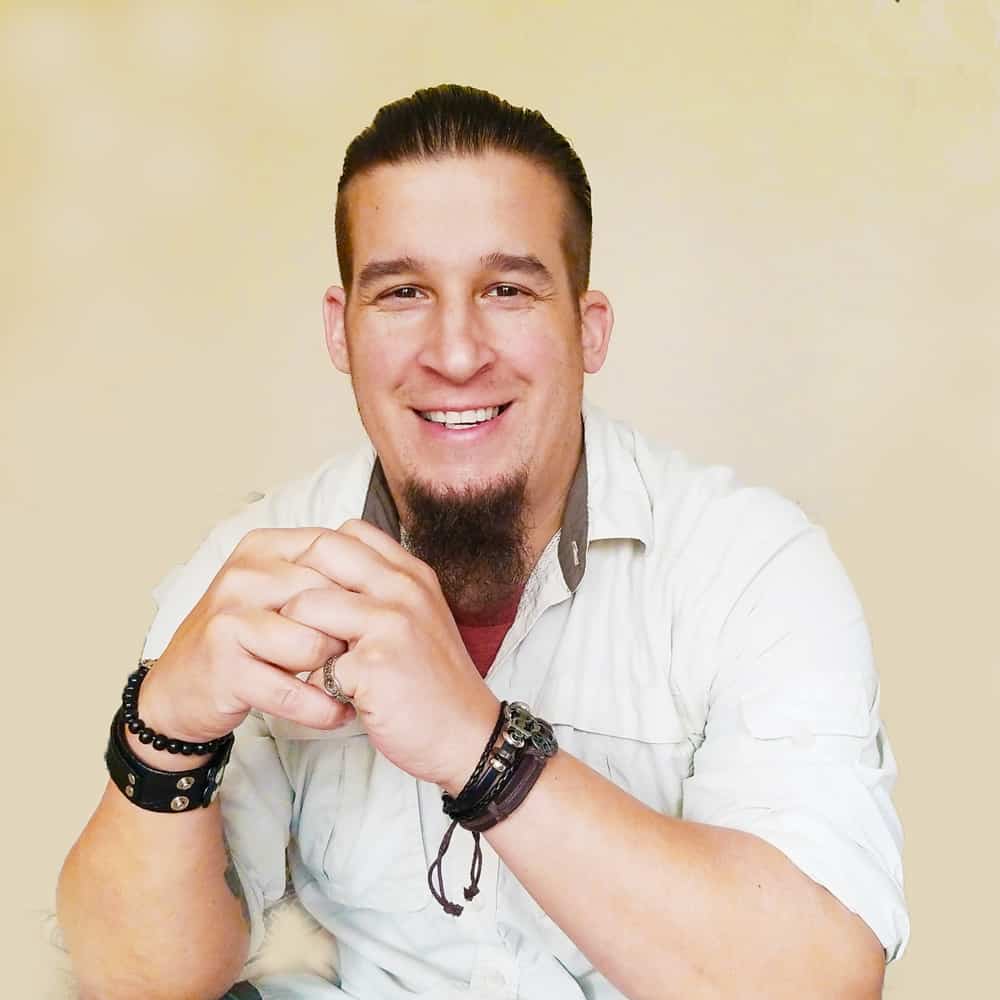 Full-time World Travel Writer who runs multiple websites and social media accounts. I have spoken at various conferences around the world. Some of my hobbies include adventure, fitness and new technologies. I am also a trekkie!