What do you think of when you think of France? Of course, there are amazing cities like Paris and Marseille. There are also remarkable landscapes like the Alps with Mont-Blanc, lavender fields near Provence, endless vineyards, and inspiring coastlines. The varied nature of the country is what makes Glamping in France such a popular and unique getaway idea that increases in demand each year. Travelers can find many gorgeous sites to visit in France.
Other Glamping Europe Articles
Amazing Romania Glamping Spots
Top Sights to See When Glamping in France
Chamonix-Mont-Blanc
The Alps around Mont-Blanc must have the most stunning scenery in France. It is located on the border between Switzerland and Italy.
Provence Lavender Fields
Nothing quite captures the essence of Provence's allure like the purple fields of lavender that dot the countryside every summer.
Cliffs of Étretat
The cliffs were created underwater many million years ago and are composed of layers of light-colored calcareous marine creatures and siliceous organism bones. These then arose into becoming these flint-streaked limestone monsters you see today.
Champagne
This region, which contains numerous treasures such as flowing hills, sprinkled ancient churches, ageless castles, and hamlets along meandering canals, is also where this superb bubbly is manufactured.

Rocamadour, Dordogne
The holy town of Rocamadour is located in the Causses du Quercy Regional Nature Park. Rocamadour, which is constructed on three levels, is both a myth and a historical site.

Canal du Midi, Occitanie
Among the most impressive works of engineering in contemporary times is the 360-kilometer system of navigable rivers connecting the Mediterranean and the Atlantic with 328 structures along the way.
Our List of Unbelievable Glamping in France Properties
Location: Rural France
Best for: Small Groups, couples and Camping fanatics
Amenities: a cabin, 1 bedroom, single bathroom, kitchen, dining area, terrace.
Check out this amazing new glamping site, perfect for couples or small groups. Surrounded by meadows and hills, you've got your own bell tent (sleeps 2-3), together with free use of a luxury yurt and self-catering cooking equipment.
The tent sleeps 2-3 people, whilst your bell tent will accommodate 2 adults plus 1 or 2 children or an adult and kids. Tents can either be taken individually or in a group of up to 20 guests. You will get Kadai Firepits for campfires and cooking. You can cook a pizza in the centuries-old bread oven and sit around the communal fire pit fantastic for a star-gazing opportunity.
Location: Longuevernhe, South France
Best for: Team Builders, Backpackers, Campers, families and holidaymakers
Amenities: single or double airbeds, beddings, towels, tables, lanterns and towels
Go Camping (Glamping) at Longuevernhe in South France with a luxury 6M Bell Tent. Longuevernhe offers hundreds of acres of private woodland valley garden for you and other travel fanatics to play, rest and explore leisure in a natural environment. Enjoy everything from its elevated space, tree whispers, birds singing in bands, Tranquility, and privacy. The site is only 30 mins from the lovely market town of Millau in Aveyron in South France.
You have a space created in which you can come overnight, or stay for longer and enjoy something different including wildlife and breathtaking views stretching for over 130km. It is possible to bring your own food supply for cooking or use local suppliers. Suited for everyone, explorers, backpackers, team building, holiday markers, and everyone else looking for little fun on a weekend.
Location: Dordogne, France
Best for: Families, Campers, backpackers, holidaymakers, couples, team builders
Amenities: Double Bed, Two single chairs, Kitchen with all necessities, showers, toilets, hand dryers etc.
You will find the luxury bell tent-type accommodation in Dordogne nestled within a tranquil and natural setting surrounded by woods, fields, and lakes. Enjoy outdoor walks exploring the countryside or visit some of France's most famous historic sites, markets, and castles. Those interesed can also learn about the history of France from the host on-site at any hour.
The Campsite is fully serviced with hot showers, flush toilets, industrial-size modern launderette all located in a purpose-built building. This tent hosts a double bed and two separate chair beds, a fully customized kitchen area accommodating ovens, a fridge, coffee makers and everything else needed.
Location: Le Vieux-Cerier
Best for: adults, backpackers, Holiday Markers, team builders, couples, small groups
Amenities: Water Pack, outdoor pool, full bathroom, kitchen, hot tub
The adult-only camping ground is ready to take guests with an outdoor pool, water park, and luxury camping services on 12 acres of the stunning French countryside with a Mongolian yurt. It is constructed with a traditional feel, materials, and methods to bring the traditional feel to the experience.
The yurt will come with a large double bed and a French day bed for two people. This makes it perfect for couples, lovers, honeymoons, explorers, and backpackers. You can relax on the yurt's deck with a glass of wine and enjoy the great and beautiful scenery and sunsets at the heart of France.
This Yurt Glamping in France spot has a composting toilet and a newly fitted shower room with a flushing toilet. The kitchen welcomes all modern range cookers, ovens, and a hob and microwave. Pool Tables, BBQ, dining table, dirt's, ping pong, flat screens TV, and Wi-Fi to just make your visit memorable.
Location: La Chapelle-aux-Naux, Indre-et-Loire, France
Best for: Couples on a date, newlyweds on Honeymoon, small families
Amenities: 1 Bedroom, 1Bathroom, Terrace, Dining Area, Kitchen
This Family Tree House comes with a full bathroom, kitchen area, and enough sleeping area for a maximum of 4 adults. The Fisherman Tree House is suitable for a family weekend out or Holiday with kids. There's no age limit for kids.
Fisherman Tree House is perched 6 meters high in the middle of a green, cool, beautiful small wood waking up to bird songs and a sunny terrace. You enjoy an open sky above giving you a view over the foliage extending to the little churches and buildings in the small Village.
The treehouse is equipped with a comfortable double bed that can sleep love birds on a honeymoon or a small family on a holiday gateway. There's a small Bathroom and a Kitchen to prepare the family's favorite meals. But pets are not allowed on site. Pregnant women are also not allowed on the site for safety reasons.
Location: Mailhac, Southern France
Best for: Couples, Newlyweds on their honeymoon, backpackers, individual nature fanatics, small Families
Amenities on site: One full Bathroom, 1 Bedroom, toilets, Free Wi-Fi
This place is located in Mailhac close to Centre de Secours, Languedoc Regional Nature park reflecting natural beauty and sceneries. Other site attractions are L'Oulibo Olive Cooperative and Basilica of St. Paul Serge. On-site amenities include parking space, Free Internet, a computer station, conference space, a bathroom, and a bedroom for up to 3 people.
It is a luxury glamping site set amidst the renowned wine region of Cognac and Challans. The surrounding area boasts stunning landscapes, historic castles and chateaux, and tranquil waterways to explore by kayak or canoe, as well as cafes and restaurants to unwind in after a day of exploring.
Location: évennes (South Ardèche)
Best for: Team Builders, small groups of travelers, small families, backpackers, adventure, unique experiences.
Amenities: Kitchen, Hot tub, fireplace, sleeps up to 5 people
Get a remarkable experience in France in the 1solite at the center of chestnut trees and shade of oaks in the Cevennes near Les Vans. Spare some time for local shopping in the night markets and cinema. It has a living area of 34m2which can accommodate up to two beds for up to 5 people.
With a Mini pool, a walk-in shower, coffee makers, dishes, and fridge. The parking can take up to three cars. Other activities around the site include hiking, canoeing, swimming, paragliding, and visiting places such as Villages of characters, the cave Chauvet and Vallon Point-d'arc. Some onsite amenities include Air-conditioning, Free Wi-Fi, parking, Hot Tub, heater, children's play area, and a full bathroom.
Location: Ailly-sur-Noye, Northern France
Best for: Couples, Travel groups of 3, Backpackers, unique experience, Lone travelers
Amenities: Free Wi-Fi, Car Parking, Heating, Full bathroom
Here is a beachfront cottage with a balcony and a kitchen for all kinds of travelers. It's actually a private domain for couples, lovers on dates, small travel groups, and others that want to spend some time in the woods riding horses and watching birds sing.
The beauty of the landscape takes all the breath out. With this tiny house to share for two, you will wake up to the rhythm of wildlife. Given that the tiny house sleeps 3 people, why not split your party into a group of 3 couples and have different areas of the site to yourselves? The campsite itself is relatively secluded, but you're just a 10-minute drive from town.
You have a fireplace for grilling and team building. Guests also get hairdryers and the rooms are open to balconies. Kitchens come with a stovetop, cookware including dishes, utensils, tea makers, coffee.
Location: Saint-Paul-de-Vence, South-eastern France
Best for: Newly Weds, couples, solo adventurers.
Amenities on site: One full Bathroom, 1 Bedroom with double bed, Sleeps up to 3 or 4 people.
This is one of the best places in France for glamping according to press reviews. It has an amazing view that will take your breath away offering one big bedroom, a small kitchen, and 1 Bathroom. It's surrounded by verdant earth which is great for outdoor activities like hiking.
Other space amenities include free Wi-Fi internet connection, FREE local calls, TV with international channels, players, and board games to keep you entertained when not taking in the beautiful surroundings. Clean linen and towels with comfortable bedding are provided to ensure a restful night's sleep. You also get Free continental Breakfast, Free self-parking on-site, Terrace, a garden, a shared refrigerator, and a microwave.
Location: Barjols, South-eastern France
Best for: Couples, nature enthusiasts, backpackers
Amenities on site: Two full bathrooms, 1 bedroom with double bed plus child cot, sleeps up to 4 people.
This place is a combination of luxury glamping and educational experience as it's located near a farm where you can learn first-hand about milking cows, feeding pigs, and other farm activities. It's only 3 minutes away from the game reserve which is home to wild boars, deers, etc. There are free-roaming peacocks on-site as well as rabbits, these cute creatures will love you more if you give them some cuddles.
On-site activities include game reserve, farm visit, horse-riding, mountain biking, canoeing on the ponds, fishing, etc for adults while children can enjoy; pedal car rides in the village, trampoline, play-park, traditional games, etc. On-site amenities include air-conditioning, table, and chairs, Washing machine, tumble dryer, iron & ironing board, free Wi-Fi internet connection.
Pin it!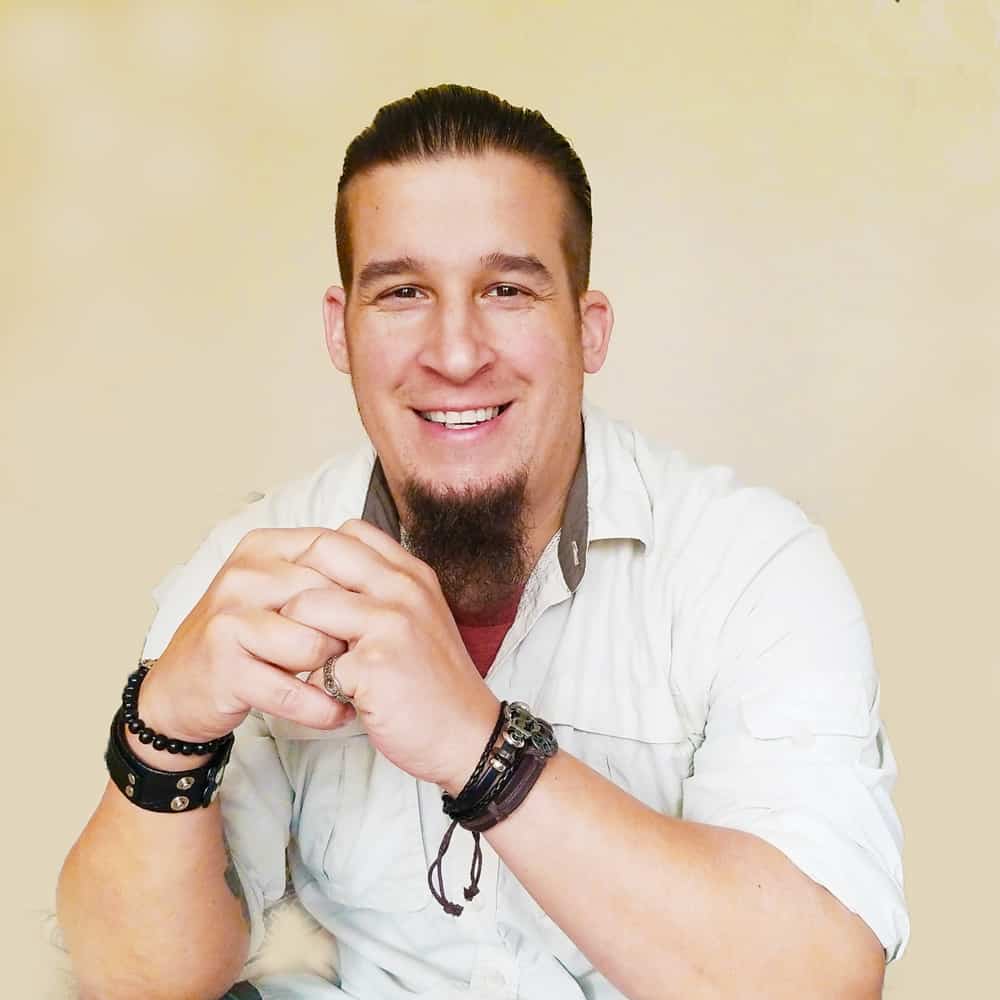 Full-time World Travel Writer who runs multiple websites and social media accounts. I have spoken at various conferences around the world. Some of my hobbies include adventure, fitness and new technologies. I am also a trekkie!