Are you a fan of glamping? Glamping Idaho provides some truly unique and one-of-a-kind Idaho luxury camping experiences. Idaho is known for its mountain vistas, and largely protected outdoor recreational areas. From the popular towns of Coeur d'Alene and Boise to access to world-renowned nature areas like Sun Valley and Yellowstone National Park, Idaho has a lot to offer for road trippers and vacationers.
As the state has such an abundance of natural beauty it makes it a prime location for not only camping but also glamping. We have compiled a list of some of the top glamping spots in Idaho and tried to throw in some out-of-the-ordinary experiences as well. Take a look at our Glamping Idaho Top Spots to find the one that is perfect for you and create a memory to last a lifetime. Remember to book as soon as possible as these spots tend to book up fast. Click the buttons for more detailed information.
Top Glamping Idaho Has to Offer
---
Yurt Tucked in the Woods
Location: Sandpoint, Idaho
Best For: Solo or Couples
Amenities: Queen size bed, Water, Private Outhouse, Kitchen, Fireplace, 13 acre property
This glamping yurt is 14 feet wide and is located on 13 acres of birch groves. You have a water system to the yurt and a kitchen for light cooking. The location is great for stargazing at night and soaking in the sounds of nature as you relax and reset.
---
---
Glamping Idaho at Crystal Peak Lookout
Location: Fernwood, Idaho
Best For: Solo and Couples
Amenities: Fireplace, Queen Sized Bed, Great Views, Kitchen, 13-acre property, Outhouse, Sauna
Created from an old 1959 fire lookout, this unique glamping Idaho spot gives immersion in nature. The property has 13 acres to explore and observe wildlife. You will need a 4×4 vehicle to reach the lookout in the warmer months and a snowmobile in the winter. Another option in the winter is to book a ride on a Vintage 1960s Thiokol Snowcat from town. All in all this glamping tower provides a one-of-a-kind experience.
---
---
Gypsy Caravan Glamping in Idaho
Location: Salmon, Idaho
Best For: Solo or Couples
Amenities: Queen bed. Bathroom, Wifi, Hot Water and AC/Heating, Continental Breakfast served daily. Free Parking, Equipped kitchenette, waterfront with boat ramp.
If you are looking for a quirky glamping Idaho spot, try this one. Our Gypsy Caravan article goes into more detail if you would like to read that. It is just 2.1 miles from the famous Goldbug Hot Springs Trail in Idaho. The property has three gypsy glamping wagons and each one is decorated with a different color. Each one gives you some privacy as many folks want when glamping in Idaho. Every glamping caravan provides an outdoor table, some chairs and a great view of the river. You are greeted each morning with a yummy breakfast and homemade pastries. Staying here gives an all-around unique glamping experience to write home about.
---
Cedar Fern Cob Cottage
Location: Sandpoint, Idaho
Best For: Couples, Families, Small group
Amenities: Queen bed, Single bed, Sofa Bed, Kitchen, Fireplace, Outhouse and outdoor shower.
Described as a fairy tale glamping experience, this earth home provides a natural getaway from civilization. It is located at the bottom of Schweitzer Mountain Ski resort and nestled among cedar and pine trees. Everything within this glamping experience promotes harmony with the environment. Watch the sunlight play on the walls as it passes through the prism on the roof cap or listen to the acoustic sounds of the fire crackling against the two-foot-thick walls. You can't help but get connected to everything around you.
---
Valley Village Themed Glamping Tent
Location: Irwin, Idaho
Best For: Solo, Couples or Groups if renting multiple tents.
Amenities: Luxury bed, private bathroom, mini fridge, A/C and Heat, Clubhouse with kitchen and game room.
At Valley Village, they have four different themed glamping tents. Your options for themed glamping are Arabian Nights, Wild West, Dream Catcher and the Zen tent. Each one offers the same luxury amenities but is decorated in its own unique style. You also have access to a community clubhouse that provides a big BBQ, a stove, oven, sink and microwave plus a game room. There is a community fire pit to roast marshmallows while gazing at the stars or telling ghost stories. The property is not far from the famous Jackson Hole and the Grand Teton National Park.
---
Glamping Idaho in a 1950's Retro Camper
Location: Lava Hot Springs, Idaho
Best For: Solo, Couples
Amenities: Queen Bed, Table, Chairs, Access to toilet, fire pit
Go back in time and experience what it may of been like to go RVing in the 50's. Located close to the Lava Hot Springs this Lava Campground gives a retro glamping experience. All the vintage trailers have unique colors and cute vintage names like Mabel which provide the basic glamping comforts while visiting the thermal pools and the surrounding area. Hit the thrift shop and dress the part while hanging out around your fire pit or playing cards on the provided picnic table.
---
Sheepherder Covered Wagon Glamping
Location: Bannock County, Idaho
Best For: Solo, Couples
Amenities: Queen Bed, Outhouse, Drinking water, Solitude
The Covered Wagon is a rustic glamping experience. This Glamping Idaho spot recreates what it was like to be a Basque-style sheepherder. The canvas-covered wagon is situated at 5700 feet elevation on the side of a mountain. An outhouse is a short walk down the hill and coffee or tea and seasonal fruit will be brought up to you in the morning as you bask in the views. If you are looking for peace and quiet and a rustic-styled glamping location, this is for you.
---
Tentrr Signature Glamping Tent
Location: Coeur d'Alene, Idaho
Best For: Solo, Couples, Families, Groups
Amenities: Queen Bunk Bed Air Mattress, Extra Tent, Heater, Picnic table.
All Tentrr locations are unique accommodations placed on gorgeous private land. This one, in particular, is situated on 150 acres of private land above the lake with a 270-degree view.. You can explore the property by biking, hiking or just wandering about. You also have lake access for fishing, canoeing or kayaking. The 10×12′ safari-style canvas tent is placed on a wooden platform and you have access to an outdoor shower and toilet. Explore the town of Harrison just a few miles down the road and go for a bike ride on the famous Rails to Trails bicycle paths. Make sure to stop for ice cream along the way.
---
We hope you had fun scrolling through our list of the Top Idaho Glamping Spots and that we provided you with an array of great choices and unique experiences to book your next glamping getaway. Thanks again for coming to All About Glamping and make sure you check out some of our other articles like Treehouse Glamping in Washington or The Best Glamping in Oregon or Luxury Camping in Lake Chelan WA. We are always adding more and more great glamping spots to check out.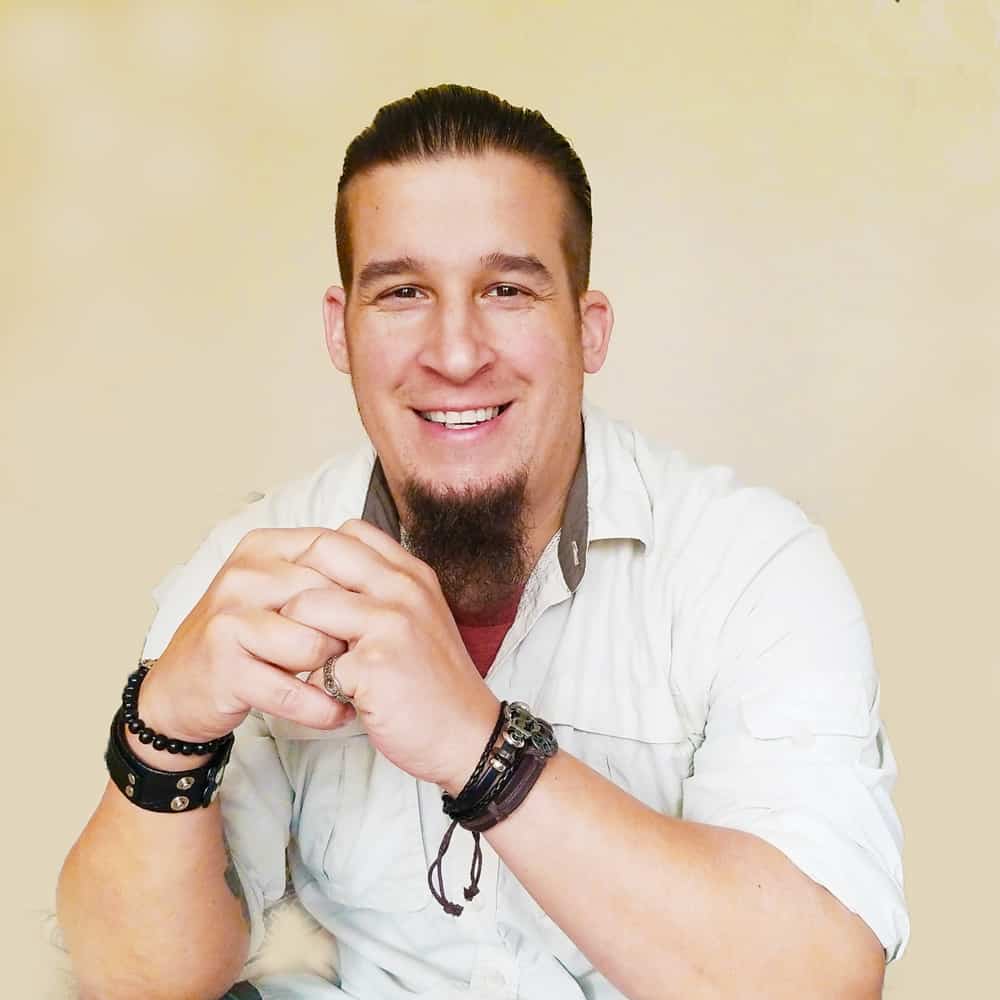 Full-time World Travel Writer who runs multiple websites and social media accounts. I have spoken at various conferences around the world. Some of my hobbies include adventure, fitness and new technologies. I am also a trekkie!