In Iceland, there's an adventure opportunity ready to happen each day. Iceland is definitely an outdoor addict's heaven, with its wealth of highlands, volcanoes, glaciers, rivers, lakes, caverns, and other rugged terrain just begging to be conquered. This is why many folks choose Glamping Iceland as their choice of accommodation as it allows you to immerse yourself in nature while still enjoying the luxuries of a hotel or BnB. Glamping is a popular option in the United Kingdom and Ireland.
Iceland is such a unique place situated near the top of the world. A simple saunter can turn into a journey over a gleaming glacier, and a tranquil overnight of glamping could result in front-row tickets to the aurora borealis' streamers of illumination, or the gentle, pink tint of the midnight sun. Soaking in a pool is transformed into a blue hot tub lagoon. This is what you can expect when Glamping in Iceland. And speaking of that, here are our top Iceland Glamping spots to book for your trip to this marvelous land.
Glamping Iceland Accommodations You will Love
---
Location: Klausturholar, Iceland
Amenities: Heater, Internet, Hot Tub, Washer and dryer, Fireplace, Air conditioning, TV, Projector and Parking
Best for: A Minimalist, couples, a small travel group, backpackers
A Minimalist looking for a Tiny Cabin with a hot tub, fireplace, magical views, warm interior, and a projector for your holiday retreat? Here it is: The Cabin is air-conditioned, and has a patio or balcony, a fireplace, and a kitchen. Also, it is equipped with a fully functional projector for watching your favourite movies on the living room wall, there are speakers for your music player or DVD player to make it more special.
Not only this, this cabin has a hot tub and a queen size bed plus an additional fold-out couch.
The Cabin is located in Klausturholar, Iceland and even though it is small, you will have amazing views of the mountains and Nature!
Location: Grytubakkahreppur, Iceland
Amenities: 1 Half Bathroom, Dining Area, Garden, One big bed
Best for: A Travel enthusiast, couples, a travel group, environmentalists and backpackers
This is a Warm and wooden Igloo that gives a unique view of the landscape, mountainous and the sky view for an amazing Glamping experience. It gives every travel enthusiast a unique chance to enjoy a view of the midnight moon and the northern lights from the comfort of their sofabed with a cup of tea or browsing your favourite movie. Some of the best activities here are hiking, walking, beer spa, local food sampling, and whale watching and diving.
Location: Selfoss, Southern Iceland
Amenities: Spa Room, Sauna, Hot Tub, Fireplace
Best for: Environmentalists, A Minimalist, an outgoing couples.
This is located in a rural area with a private beach in Selfoss. The main area's cultural highlights and landmarks include Turf House and Tre Og. It is one of the best Beachfront campgrounds for lovers or travel groups for fun and sun.
If you are up for a hike, then the trail starts next door at Selfoss church, which is built on top of an old volcano. A short drive away from the cabin is Tre Og, where you will find a lot of Amazing cultural attachments.
The hot tub on the deck at night is really romantic while enjoying the northern lights over the mountains along with a glass of wine.
Location: Selfoss, Traustholtsholmi
Amenities: Sauna, BBQ, Hot Tub and Fireplace
Best for: A Minimalist couples, a small travel group, and environmentalists
This one is located in Selfoss, Traustholtsholmi and it's located in a river. For an unforgettable experience in Iceland, you can pitch your tent outside for a night or two on the island of Skogar. This is one of the most popular things to do in this area.
The Yurts are equipped with beds and pillows with comfortable bedding so all you need to bring extra is some food and good camping gear.
Traustholtshólmi is now also open as a Cabin during wintertime, so check it out!
This has everything you need for an amazing holiday retreat. It has a fully equipped kitchen, sauna, and hot tub. The cabin is cozy with a warm interior and amazing views of the mountains in Iceland.
Location: Reykjavik
Amenities: Internet, Free self-parking, BBQ Grills, Terrance, Mini Golf and wheelchair accessible parking.
Best for: Outgoing singles, couples, backpackers, extremists
This Dome is located in Reykjavik and it's near the Arbaejarsafn and Reykjavik City Museum. Other landmarks near the Domes is the Imagine Peace Tower and Hofdi House. It's for everyone that wants to enjoy a game and an event in town and catch some little fun. It is a smoke-free lodge with free Wi-Fi in public areas and free parking for all kinds of people. Guest Accommodation currently offers tablet computers, fireplace. All the accommodations are individually furnished and decorated.
With main restaurants such as Shake & Pizza, Metro, and Haninn only 6 Minutes' drive from the site, you can be sure you have everything around you.
Location: Borgarnes, Iceland
Amenities: Pool and spa, Free Wi-Fi, Laundry Facilities, Children playground, Microwave and Oven, working spaces and heating facilities.
Best for: A Minimalist, couples, a small travel group, Loners, introverts, backpackers
This one is located in a beautiful area with mountain views. It is on a river walk with a waterfall and the agricultural museum of Iceland is close. Other activities that you can enjoy while staying here are horseback riding tours, hot-potting, hiking, and hunting. You can also spare time to visit The Settlement Centre Springs and Husafell Swimming pool.
You will have enough time to explore the area's activities which include the hot springs. As a client, you will automatically appreciate the quiet place and eat from nearby restaurants such as Skemman Kafihus, Rock n Troll Bistro, and Kollubar. All these restaurants are a walking distance of the site.
Location: Rangarbing Eystra
Amenities: BBQs, Free Parking with disability assistance, Garden, Play area, a spa tub, a sauna and a picnic area.
Best for: A retiring couple, newlyweds, A Minimalist, a small family, a small travel group, and backpackers
This amazing Holiday site is located in Rangarbing Eystra with Thorsmork Reserve as the local Point of Reserve. It's a guest house with a spa tub, tour/ticket assistance, 27 rooms, and a sauna. The bathrooms include a shower and toilets. You might not find all the amenities on site but they are available nearby and fees may apply. Main amenities include free self-parking, BBQs, a Garden, Outdoor Playing area, Terrace, Bus station shuttles, and a lot more.
Location: Selfoss
Amenities: Kitchen, Free Wi-Fi, washer and Dryer, Outdoor space, Pools, shower, single beds
Best for: Environmentalists, Minimalist, couples, a small travel group, and backpackers
This is a vacation area in the rural parts of the country set on a waterfront. Its biggest selling point is the natural beauty of the mountains and the landscape. The starting point is the Ingolfsfjall. The place is too close to the Gullfos, Thinvellir National Park and the Great Geysir. The house overlooks the Tuya Ingolfsfjall with a living area, an open kitchen, a cosy sofa corner. Other amenities include the Fire Place, a Relaxing chair, a 55'' TV with Netflix and a two-speaker Home Theatre.
Location: Borgarnes
Amenities: Outdoor seating, Free Wi-fi, 55'' TV with Netflix, Full bathroom, a hot tub, BBQs
Best for: backpackers, Minimalist, environmentalists, couples, and a small travel group
Located in Borgarnes, in the rural area, and on a River is a great place for people that wants to have a great time with nature. Some common outdoor activities include hiking, cycling, trekking to Borgarnes Transportation Museum, and The Settlement Centre. One big local landmark is the wool Hut. Take time to discover the area's water adventures with activities such as fishing and rafting. A big selling price is a family-friendly atmosphere for kids and adults alike.
The lodges are built in a traditional, Icelandic feel with insulations and comfort all year round. You get a nice hot tub that can fit seven people and a comfortable outdoor setting. The terrace here is great for serving a glass of wine, a good meal, or just for some peaceful moments with kids or your sweetheart.
Location: Rauðfeldsgjá
Amenities: Free Internet, a studio that sleeps 3 people, full bathroom, Outdoor space, Pools
Best for: Environmentalists, Business retreats, Minimalist, retiring couples, a small travel group, and backpackers
Located 5-Minutes' drive to Raudfeldsgja, this holiday cottage is the best for group travels, a couple on holiday, a small family on a weekend out or a travel enthusiast that wants to spend some time with nature.
Situated on a quiet street and surrounded by thousands of wildflowers and lush vegetation, this cottage offers great sunset views over the Rauðfeldsgjá. The house has two sleeping rooms, one double bed, and four bunk beds, capable of hosting up to 8 people. There is a functional kitchen unit that can be used for heating up food, tea, or coffee. It also has one small room that can be used as an office or stored luggage. You can enjoy several hiking trails in the area and a public pool within walking distance. It's up to you to choose the activities that suit your interest.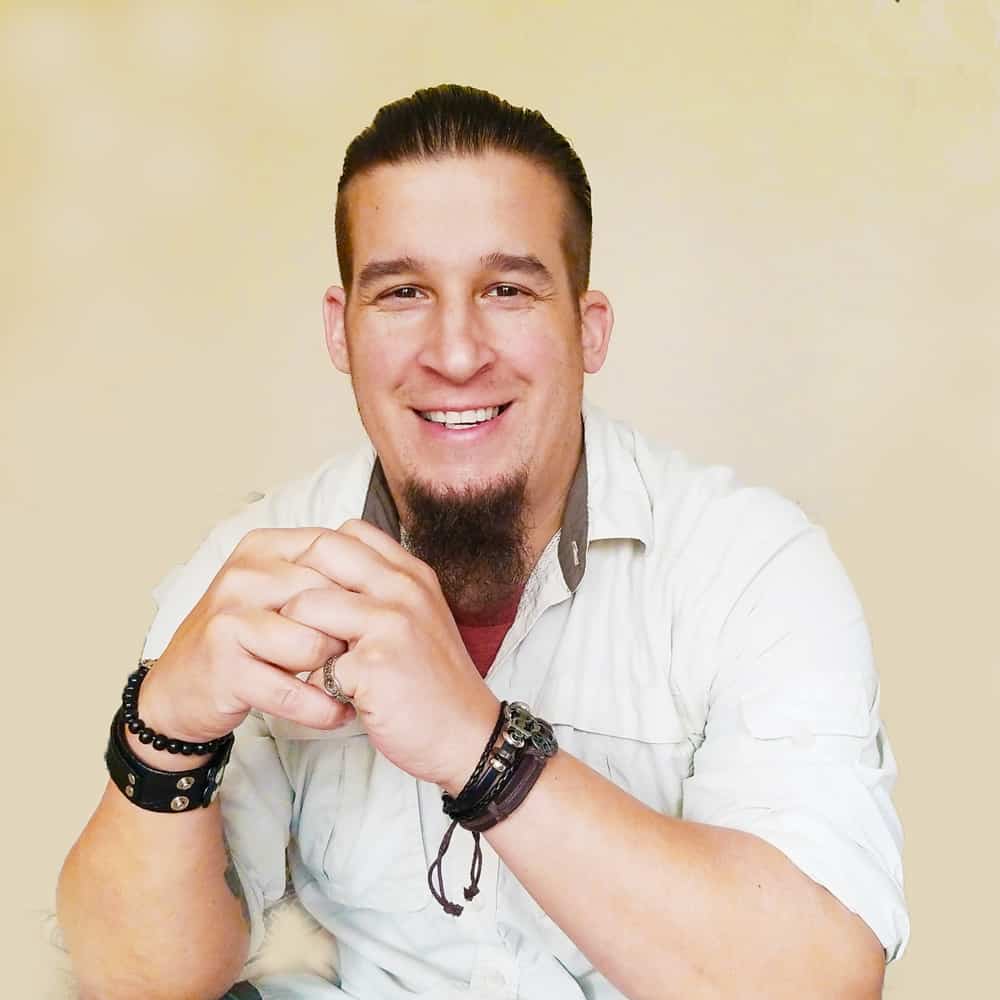 Full-time World Travel Writer who runs multiple websites and social media accounts. I have spoken at various conferences around the world. Some of my hobbies include adventure, fitness and new technologies. I am also a trekkie!