Florida is the sunshine state and as such, many folks love to enjoy the beaches and various outdoor recreational activities the state has to offer. This is where glamping comes into the picture. Glamping Florida has been on the rise in the last couple of years as more and more folks are looking for unique outdoor experiences without losing the luxuries of a hotel or condo rental.
In this article, we have done a lot of research for you to plan a Florida Glamping trip. We will let you know some of the most popular outdoor spots to visit and our top choices of places to stay while Glamping in Florida. Read on and don't forget to bookmark our website to help plan all your future Glamping Getaways. If you are wanting to rent out a Treehouse in Florida, We have an article for that as well.
---
---
Other articles you may like:
Arkansas Glamping Accommodations
Treehouses in Asheville North Carolina
---
Places To See When Glamping Florida
---
One of the most well-known regions of Florida for outdoor recreation. It is the third-largest national park in the contiguous United States after Death Valley and Yellowstone and is a UNESCO site. There is a ton to explore in the park so we suggest taking an Airboat tour to cover the most area quickly and you are bound to see lots of alligators.
With lots of activities like canoeing, SCUBA diving, kayaking, fishing, camping, hiking, wildlife watching, and swimming, Blue Spring State Park is an obvious choice for tourists. It is also a great place to observe manatees during the winter.
This state park is huge at over 37,000 acres. They offer airboat tours to see gators and it has lots of other wildlife and trails to hike. Make sure to check out some of the observation towers in the canopies. This park has an old Florida vibe to it and that may be due to the fact it is one of the oldest state parks.
Long stretches of sandy beaches are what is in store for this 1200 acre park. Located near Panama City Beach, it is a great place for long beach walks and taking in the turquoise waters.
If Manatees is what you are looking for, this is one of the best places to see them. The park has a floating observatory where you can get close to them for great pictures. Cruising along on a boat tour you may also see black bears, bobcats, white-tailed deer, American alligators, and river otters. It is a very popular spot so book your tours early.
---
Top Choices for Florida Glamping Stays
---
Location: Clermont, Florida
Enjoy a beautiful bell tent situated inside Lake Louisa State Park. The heavy canvas tent has all the luxury amenities someone would expect in a glamping experience including a queen bed, air-conditioner, heater, indoor seating area, coffee maker, bedside lamps, interior chandelier and charging station. A nice bathhouse is a short walk from your campsite as well.
Location: Venice, Florida
Stay in an upgraded vintage trailer along the Myakka River in Venice. It is a one bedroom glamping experience with a sleeper sofa for kids or friends. It has an added screened room for lounging and entertaining. The resort is gated with a heated pool, gym, hot tub, playground and multiple court sports to enjoy. Explore historic Florida from this unique glamping spot.
Location: Homosassa, Florida
Here you will find a wonderful waterfront Florida glamping cottage with free kayak use. It is located on 2 forested acres with a lake and river access. Lovely fishing for those interested or watch the family of Emus from the water while kayaking past waiting for sunset. The cottage has two bedrooms, both with queen-size beds. The property is very close to Three Sisters Springs, Homosassa Springs State Wildlife Park and Crystal River.
Location: Brooksville, Florida
This gorgeous Florida Glamping barn is located on 5 acres near restaurants, beaches, beautiful trails and attractions. Explore the property and enjoy Corn Hole, yard Yahtzee and large-sized Jenga pieces at your leisure. The barn suite has all the luxuries of a hotel but immerses you in nature with tons of oak trees for a nice relaxing experience.
Location: Floral City, Florida
The Bunk House is a rustic modern glamping experience near Henderson and Apopka lakes. It is a studio stay for up to 2 people with beautiful views and wonderful décor. The Sumter Equestrian Complex is just a short drive and local dining like the Robins Country Kitchen, Shamrocks pub, Sparacia Vineyard and Cavallo Farm. Get the most out of glamping in Florida with this romantic getaway spot.
Location: Milton, Florida
Coldwater Gardens feature a multitude of Florida glamping options like canvas tents, treehouses, cottages and tent platforms. Activities to do include swimming, hiking, cycling and flora photography. There is over 7 miles of mixed-use trails and Coldwater Creek with 1.5 miles of water frontage and 4 sandbars to enjoy. If you are looking for a group retreat or wedding, they also hold events on the property.
Location: River Ranch, Florida
If you want the whole dude ranch experience while glamping in Florida then this is a good choice. This is a full experience with lots of options to choose from. Take your pick from luxury tipis, canvas safari tents, Conestoga wagons, cottages, or cabins.
On the property, you will be able to enjoy Saturday Night Rodeo, line dancing, horseback riding, archery, fishing and airboat rides to name a few. Get your food and drink on at the Westgate Smokehouse Grill or River Ranch Saloon. There is an outdoor pool and hot tub to soak your bones and relax as well. A full family fun adventure awaits you at Westgate River Ranch Glamping.
Thanks for reading and hope you enjoyed learning about some awesome places to stay when Glamping Florida and a few of the cool outdoor activities you can do while exploring the sunshine state. Until next time!
Pin it!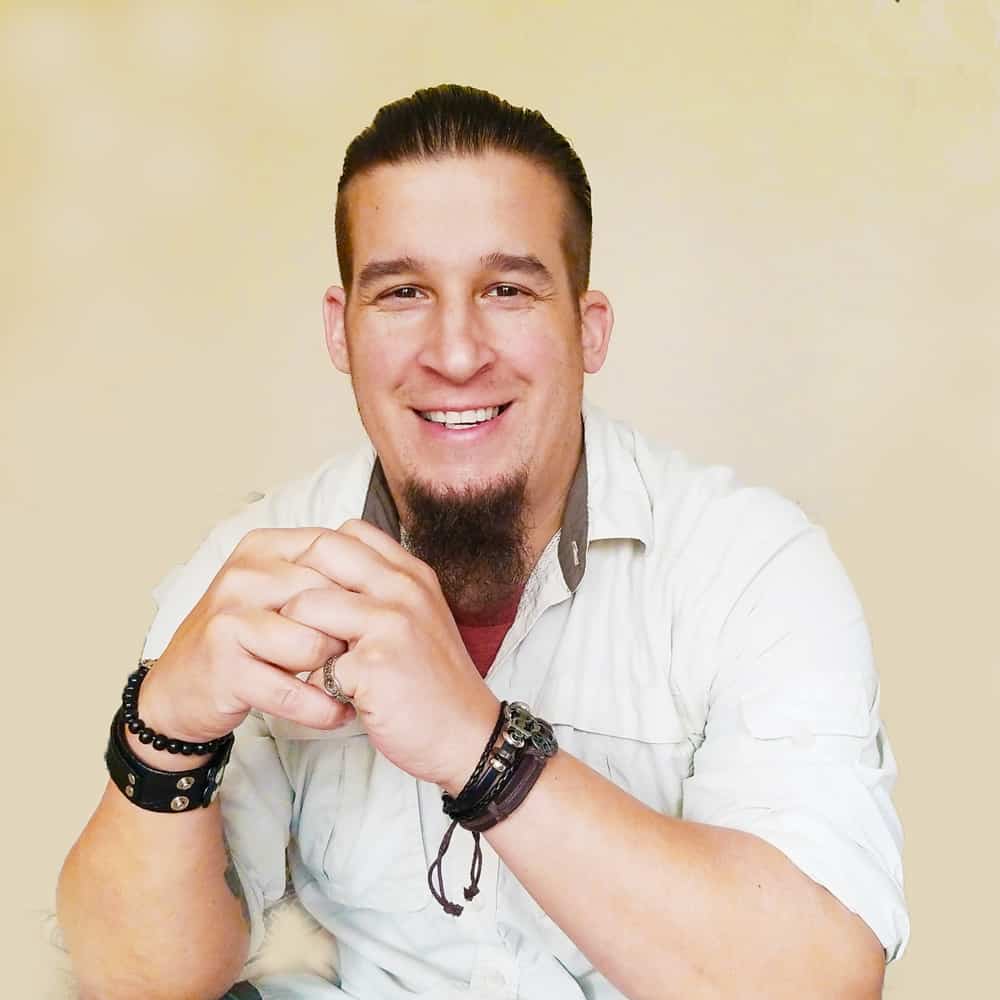 Full-time World Travel Writer who runs multiple websites and social media accounts. I have spoken at various conferences around the world. Some of my hobbies include adventure, fitness and new technologies. I am also a trekkie!