You come looking for the awesome Glamping Domes Tennessee has. Well, epic Domes in Tennessee are what you will get. Every type of tourist may find something to enjoy in the great State of Tennessee, including Glamping Great Smoky Mountains National Park, which receives the most visitors of any other national park. The state is well known for its music cities like Memphis and Nashville and with sites like Graceland and Dollywood. Its nature is hard to compete with offering unique sites like Ruby Falls, Cumberland Caverns, and Lookout Mountains. Marvelous places to explore around Pigeon Forge and Gatlinburg to name a few.
One of the most popular accommodations to rent when exploring the state is Glamping in Tennessee. And a trending option for a Tennessee glamping experience right now is renting one of the numerous Glamping Domes Tennessee has to offer. Below we have compiled a list of our favorite Glamping Domes Tennessee has available to rent. If you are interested in Tennessee Treehouses to rent, we have a list for that as well.
Treehouses in other states you may also want to see
Treehouses in Red River Gorge TN
---
The Coolest Glamping Domes Tennessee List
---
GLAMP Dunn's Creek Glamping Domes Tennessee
With eight different lodgings to choose from, this property is a great choice when searching for glamping domes Tennessee has to offer, visitors will always have a unique experience here! They go above and beyond by giving practically everything you'll need, so no worries on packing a bunch of stuff for a getaway here. We show you five of their option below.
Location: Cosby, Tennessee
This secluded glamping dome in the iconic Great Smoky Mountains of Tennessee will make you feel at peace. Watch the beautiful morning sunrise through the dome windows as you wake up in the lavish king bed, and make breakfast for the day in the stylish full-sized kitchen. Step outside and you'll find that waterfalls, wildflower fields, and once-in-a-lifetime views are only a hike away. At night relax in the luxurious hot tub or kick your feet up and warm up next to the campfire. This space is larger than your average hotel room and is an ideal stay for couples or a group of 2-3 people.
Location: Cosby, Tennessee
This large Tennessee glamping dome located in the scenic Smoky Mountains of Tennessee is ideal for up to 6 people and includes both a private master bedroom and loft. Cooking meals for the day is easy in the full-sized modern kitchen, or you can have a cookout outside with your group using the included charcoal grill.
You can choose to have a fire either indoors or outdoors, as there is both an outdoor fire pit as well as an electrical fireplace inside for when you want to avoid those pesky bugs! Parking is easy as you'll pull up right to the dome, and if you want to venture out of the campground you'll find beautiful hiking trails and white water rafting!
Location: Cosby, Tennessee
Enjoy this secluded glamping dome complete with a mountain view. The dome is beautifully decorated with a modern boho feel and features a fully equipped kitchen, as well as a wood-burning stove to stay warm during winter stays.
The space will sleep up to 6 people comfortably as the dome has as much space as your average-sized apartment, so you'll never feel overcrowded! Walk right into the great outdoors and pick a variety of hiking trails that are great for hikers of all skill levels. When you come back from the tiring hiking day enjoy a relaxing campfire or hot tub session with the whole group.
Location: Cosby, Tennessee
Retreat to this rustic-styled glamping dome in the beautiful Great Smoky Mountains. Gaze through the large viewing window at the twinkling constellations as you fall asleep in the luxury king bed. Enjoy the forest and mountains from the comfort of the hot tub or play some cornhole in the yard, keeping warm near the fire pit.
This dome is larger than the average hotel room and comes complete with a fully-equipped kitchen and bathroom. The dome even includes a seating area where you and your guests can play games and unwind in front of the electric fireplace after a long day of hiking on the nearby trails.
Location: Cosby, Tennessee
Unwind and have fun with family and friends in this 1,059-square feet glamping dome, larger than your average apartment! Parking won't be a hassle as you'll drive straight up to the dome. This glamping domes Tennessee getaway into the Great Smoky Mountains of Tennessee has all you need, including cozy sleeping arrangements for 6, a fully-equipped kitchen, and a beautiful seating area in front of the wooden stove.
Step out onto the spacious porch and you'll find an impressive view of the rushing creek just feet away. Whether you're a novice hiker or an expert, you'll find plenty of trails for all skill levels nearby, so that everyone can safely enjoy their trip.
Location: Chattanooga, Tennessee
Enjoy this unique vacation dome fit for a group of 2! The inside is very spacious and comes with all you need including a fully-equipped kitchen, dining area, and bathroom with a shower and tub. Outside you'll find an outdoor patio with a grill for cookouts, as well as a privacy fence.
Located just 10 minutes outside of bustling Chattanooga, you'll find there's plenty to do nearby. For nature lovers, go up to Lookout Mountain and see seven states at once or go on the numerous hiking trails nearby. If you're more of a city dweller, rent a bike downtown and explore or go to the many shops and waterfront music events.
Recent Review: "Don't let the neighborhood throw you off. They are nice, quiet, and to themselves. The dome was amazing! The acoustics were phenomenal, the space and at home touches were on point, and there's nothing I could imagine to complain about! We will definitely be back!!"
Location: Johnson City, Tennessee
This stunning underground dome earthhouse is the ultimate spa retreat. This truly unique, once-in-a-lifetime experience, is set at the top of a cliff with a beautiful view of an old rock quarry pond. This 1 bed, 1 bath, the nature-infused home comes with all you need and more; including a fully-equipped kitchen and a cozy indoor seating area overlooking the patio.
Once you step out onto the patio you'll find everything you need to relax and unwind. Sit by the stunning outdoor fire pit overlooking the pond or enjoy the stone-soaking tub spa. Although shops and restaurants are only a short drive away, the earth home experience feels both peaceful and secluded.
Recent Review: "This was an absolutely amazing place to stay!! I've been waiting for months to book here and snatched it up once I got a chance. It was a perfect get away. Tranquil, beautiful and relaxing. Just what the doctor ordered. My favorite part was the outside bathtub. I was totally surprised to see that waterfall in the morning. That made our departure bittersweet. I could have sat there forever. Can't wait to come back again."
Location: Altamont, Tennessee
This secluded geodesic dome will surpass all of your expectations for a relaxing Glamping Domes Tennessee getaway. Located on top of a mountain this space offers views that are absolutely breathtaking rain or shine. This luxury dome comfortably sleeps 5 and you will fall asleep gazing at the ethereal starry skies through the dome windows.
Make meals in the fully equipped kitchen or the outdoor grill located on the stunning wraparound porch. Take a short hike to multiple awe-inspiring waterfalls including Greeter Falls and Ruby Falls or visit the Cumberland Caverns, the second longest cave in Tennessee. The luxury hot tub will be the cherry on top after a long day of exploring nature right outside your door.
Recent Review: "We stayed here for a weekend getaway. It surpassed our expectations. The dome was cozy and the view was spectacular!! We had everything we needed and more. Tony was great with communicating with us and was very hospitable! We even got to witness front seats to a thunder/lightening storm that we will never forget:)"
Location: Bolt Farm Chattanooga, Tennessee
The luxe dome is perfect for both couples and solo travelers. This luxury Tennessee dome located on top of a mountain will offer you gorgeous views. The kitchen comes with all the equipment you need to make delicious, gourmet meals for your stay and you can eat it on your own private terrace.
Enjoy the beautiful copper bathtub indoors or use one of the two outdoor showers located next to the luxury hot tub on the viewing deck. Whether you choose to go for a scenic hike to nearby waterfalls, kayak on the river, or simply stay at the dome and enjoy the beautiful fire pit, you will feel refreshed and relaxed in this cloud top paradise.
Location: Bolt Farm Chattanooga, Tennessee
Enjoy your stay in the clouds in this luxury mountaintop dome. The XL dome is perfect for a small family or group, and will comfortably sleep 4. Make meals in the fully equipped kitchen and eat them on the large farm table located on the private terrace. Use the speedy wifi to stay in touch or have a group movie night in the included movie theater.
Relax and stargaze on the gorgeous private terrace in the luxury hot tub or enjoy smores at the campfire on the included fire pit. The dome is extremely spacious so you'll never have to worry about feeling overcrowded. Whether you want to stay in the dome or enjoy the scenic trails to waterfalls nearby, your stay here will leave everyone feeling recharged and rejuvenated. 
Here is a great video of the beautiful landscapes when staying in one of these Glamping Domes Tennessee has to offer.
Glamping Domes Tennessee Pinterest Pin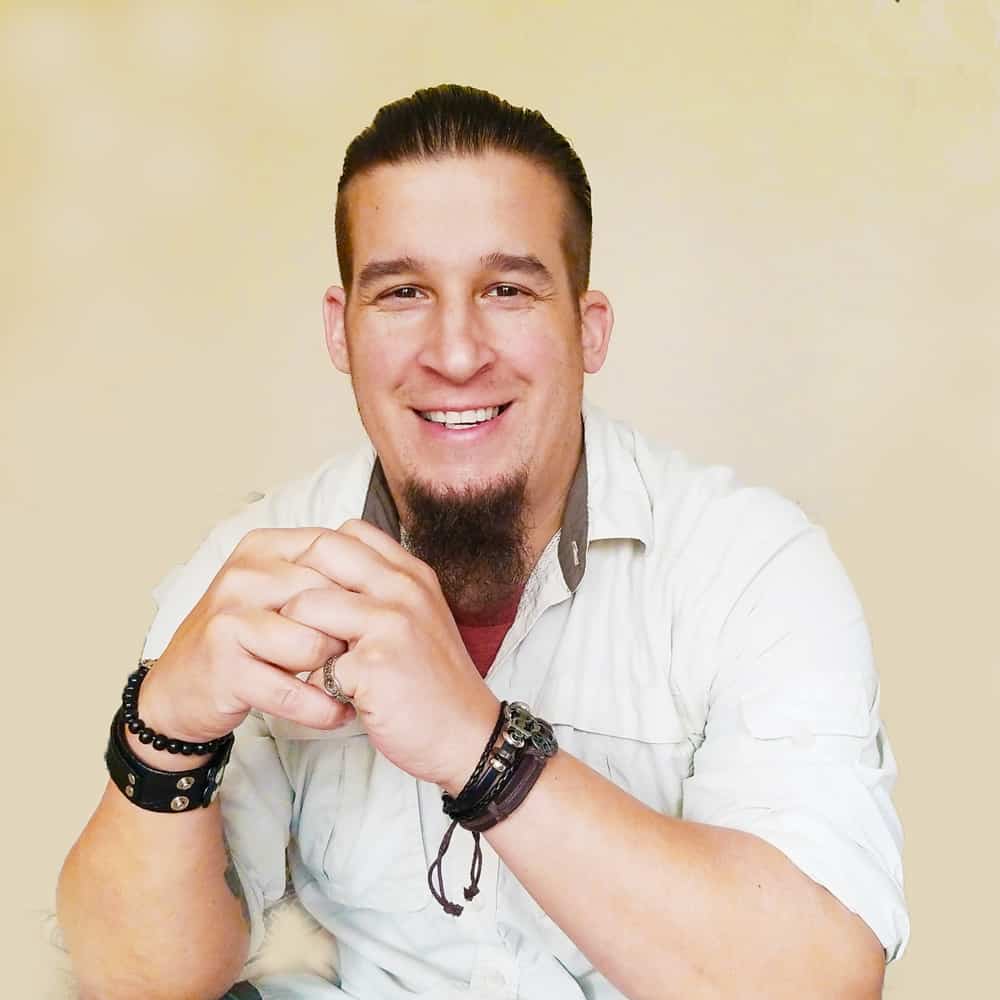 Full-time World Travel Writer who runs multiple websites and social media accounts. I have spoken at various conferences around the world. Some of my hobbies include adventure, fitness and new technologies. I am also a trekkie!